This is Episode #3 in my BanklessDAO Writers Genesis Cohort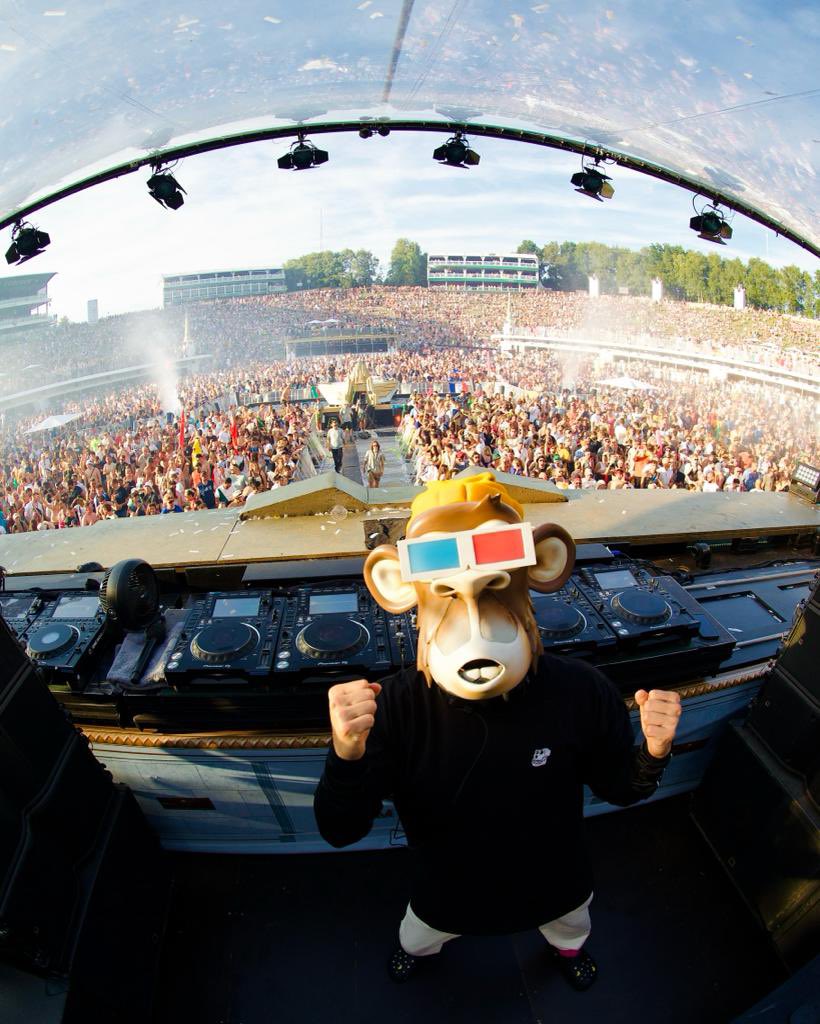 Context:
Tomorrowland is the largest electronic music festival in the world with over 600,000 attendees. The festival has over 15 stages for artists to perform. On weekend 2, a mysterious artist with a bored ape mask performed on the biggest stage (Mainstage), and revealed his project "Ape Rave Club". You can watch the 2-minute highlight here or the whole 1-hour set here.
What is Ape Rave Club:
A record label started by a mysterious DJ (some say it's Bassjackers). There isn't much information available online, except that the label wants to "bring a new generation of artists to the electronic music scene".
Why it matters:
A prime example of how musicians can incorporate NFT IP into entertainment. Many DJs have dipped their toes into NFT & Metaverse, notable ones such as Chainsmokers, Diplo, Steve Aoki, 3lau (a topic worthy of a separate essay). Musicians earn paltry revenue from streaming platforms, so they have to create new ways to commercialize their products. In this case, the artist is getting paid; the NFT project is getting recognition and face time. The convergence of NFTs and musical performances are likely to be a big trend going forward. However, is this what the audience needs? I'm not so sure about that.
Tomorrowland's blockchain involvement:
Last year, they created a virtual music festival that draw in over 1 million viewers. This year, they're betting big on Web3 innovation. They have
teamed up with FTX (crypto exchange) to create VIP stages during Tomorrowland Winter and Tomorrowland Belgium

partnered with Magic Eden (NFT marketplace) to mint & trade NFTs

created their own NFT collections that give exclusive access to the community, art, merch, and backstage tours
Other music festivals' blockchain moments:
What people are saying:
When we first introduced the elrow family to Vatom technology, the fan response far exceeded our expectations. There is clearly a huge appetite for the immersive virtual experiences that Vatom enables, and we're excited to explore the endless ways this technology can enhance the future of music festivals and fan engagement. - Vincenc Marti of metaverse startup Vatom
Lastly, a stunning piece of concert visuals from Matteo Milleri of the techno duo Tale of Us: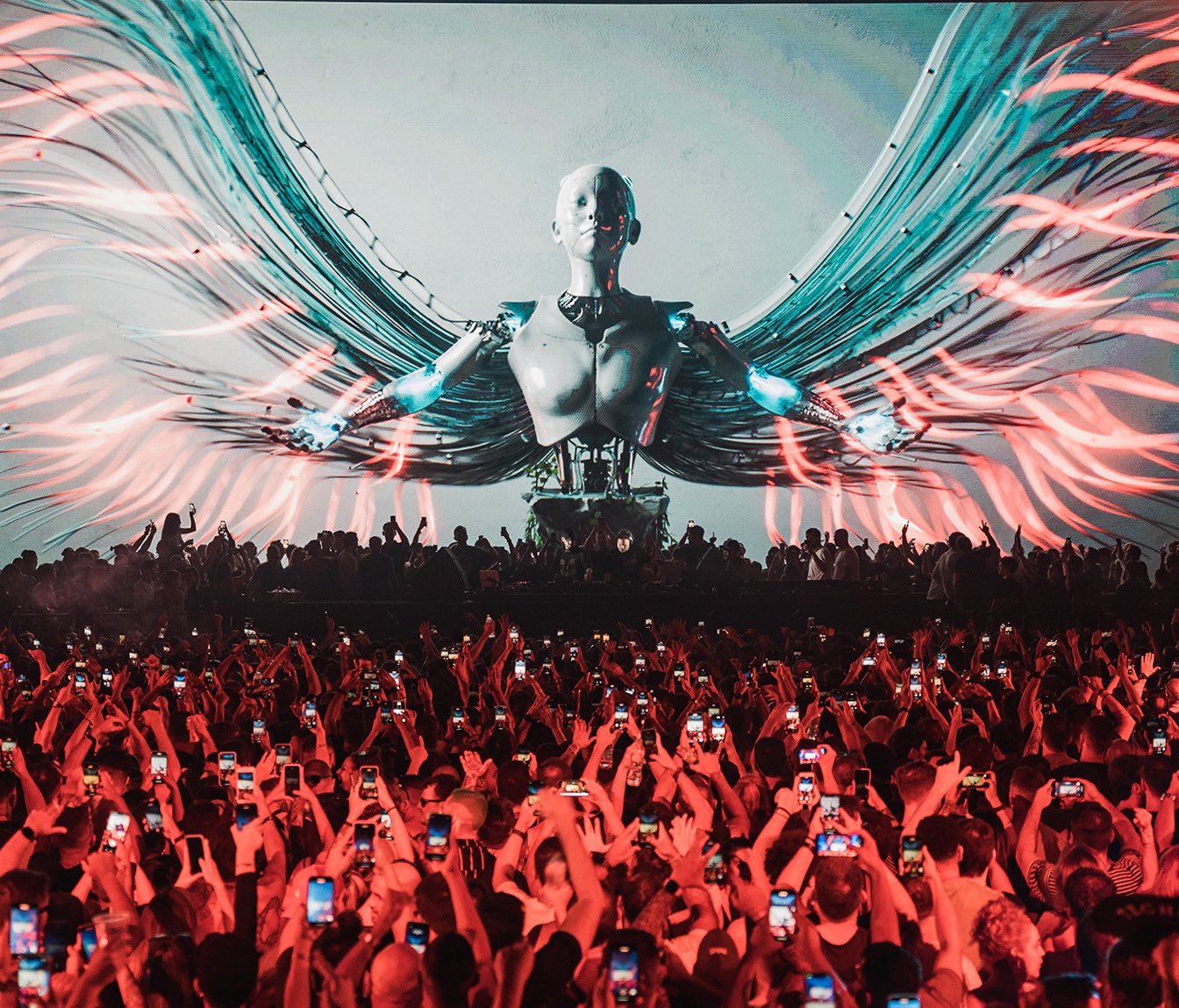 In an interview with NFT Now, Matteo explained how he incorporated NFT into his shows.
We are leveraging blockchain to empower mixed-media reality, bring it to the community, and to sustain it financially.
From an audience perspective, this is a feast for the eyes. Even though combining visual art with music isn't a new concept, I am happy to see more CG artists release cool visual NFTs for the audience's enjoyment.
Check out his Instagram for more on music, art, and immersive realities.