Hey friends, hope you are all well! What an eventful and fun week it has been for me. I hope you've had a great week as well.
It all started with a competition. I needed to make a 20 second video on the topic of "Humans can overcome fear and negativity." I had 7 days to get it done so I needed to figure this out quick. Before I dive deep into how I did it, here is the outcome:
So how did I do it?
I started my journey by asking ChatGPT for a story idea. My favorite book on storytelling is Made to Stick, so I asked it to follow these principals. Initial idea: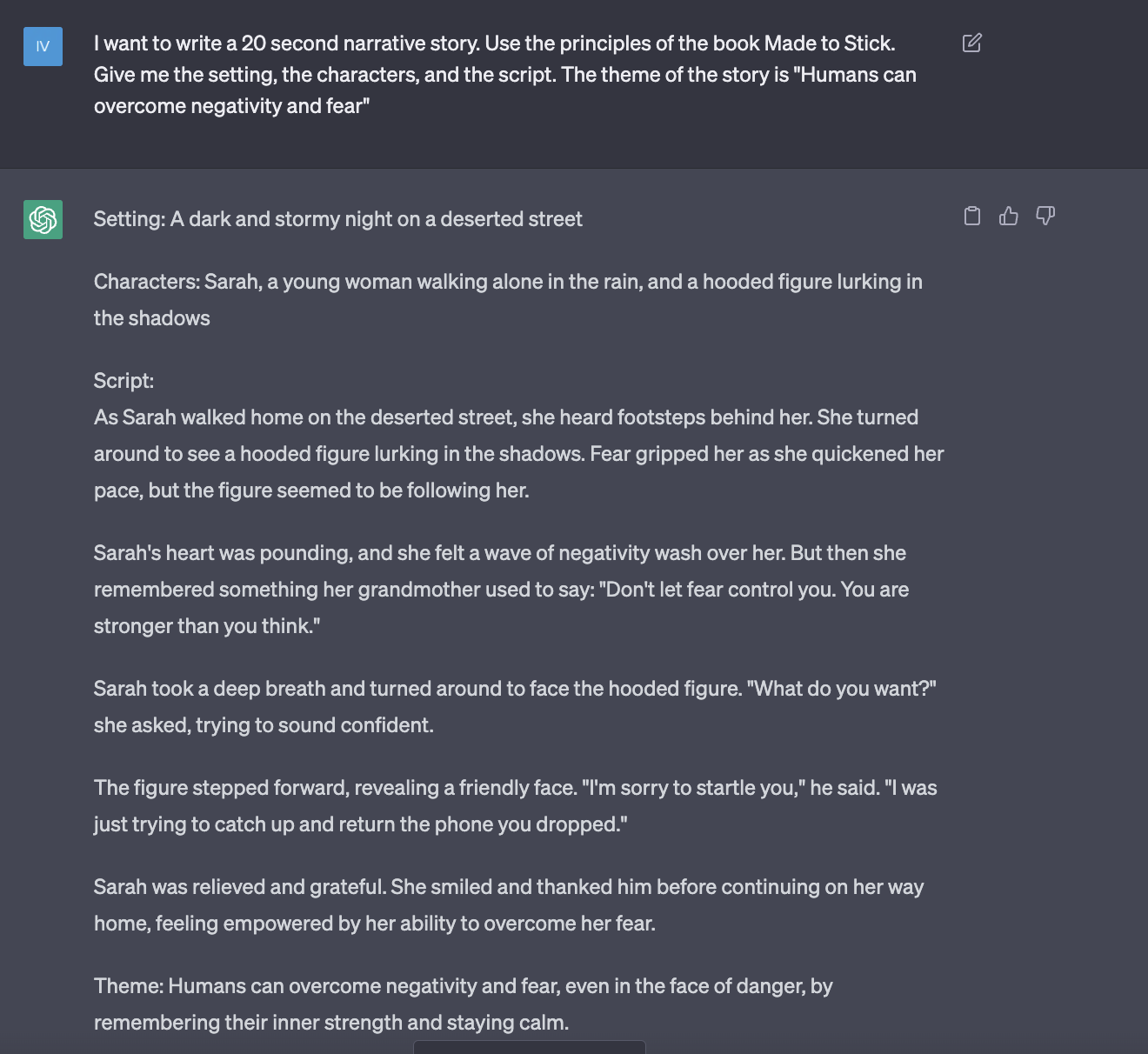 I already had 2 characters (a school age girl and grandpa which I shared with you last week), I then started tweaking the story to what I need and make it work with the characters I had.

Once I had the story and the characters, I needed someone to do the animation, so I hired someone on Fiverr. This was the most challenging part. Fiverr has a lot of artists to hire but you are not sure of their quality, their price points, and on top of that, I needed someone who will do it in less than 5 days by this point.

4 days to go: I hired someone who seemed reliable and met my reqs, but one day into working on it, he/she messages me to let me know they don't have the bandwidth to work on it. Back to searching again. I ended up making a quick hire and give whoever responded first to my post a chance as I was running out of time.

The person says he'll work on it, but i need to do the voiceovers for the characters. Dang, where am I going to find a 8-9 year old girl's voice? My mind went to AI, and after signing up for some AI Voice apps, it didn't get the job done as it still sounds too robotic. I then went back to Fiverr, and hired a voice actress! And I did the voice of the grandpa and the third character, whom my wife calls The Magician! :)

About the "Magician", the character was supposed to be a boy who is of similar age as the girl, but due to a miscommunication on my end with the 2nd animator, it ended up being an old grandpa looking magician :) By the time he delivered this to me, I had less than 1 day to create a submission, so I just stuck with it.

The video that was delivered to me was 26 seconds, so I ended up editing it myself for the final touches in Wondershare (you can use any app). And voila, I submitted on time, and now waiting for the results. Regardless of the results, I was ecstatic to get over the hump, and create my first animation. Now I have a lot more animations that I'm working on, I have an animator who will be with me long term, and can't wait to create more!
What I learned?
To create something like this before the internet and before technology, it would've taken probably months and lots more money. With technology, I was able to do it in less than 7 days, and this was on my first try. If you have any dreams, you can achieve them! Just stick to your strengths, and hire where your weaknesses are. I ended up spending about 400 dollars to create the animation.
Second highlight of my week
Had the opportunity to spend time with the person who has inspired me and pushed me over the edge to become a creator and follow my dreams. Still in disbelief that this actually happened. My lessons from GV here: https://www.linkedin.com/feed/update/urn:li:activity:7057079034953752576/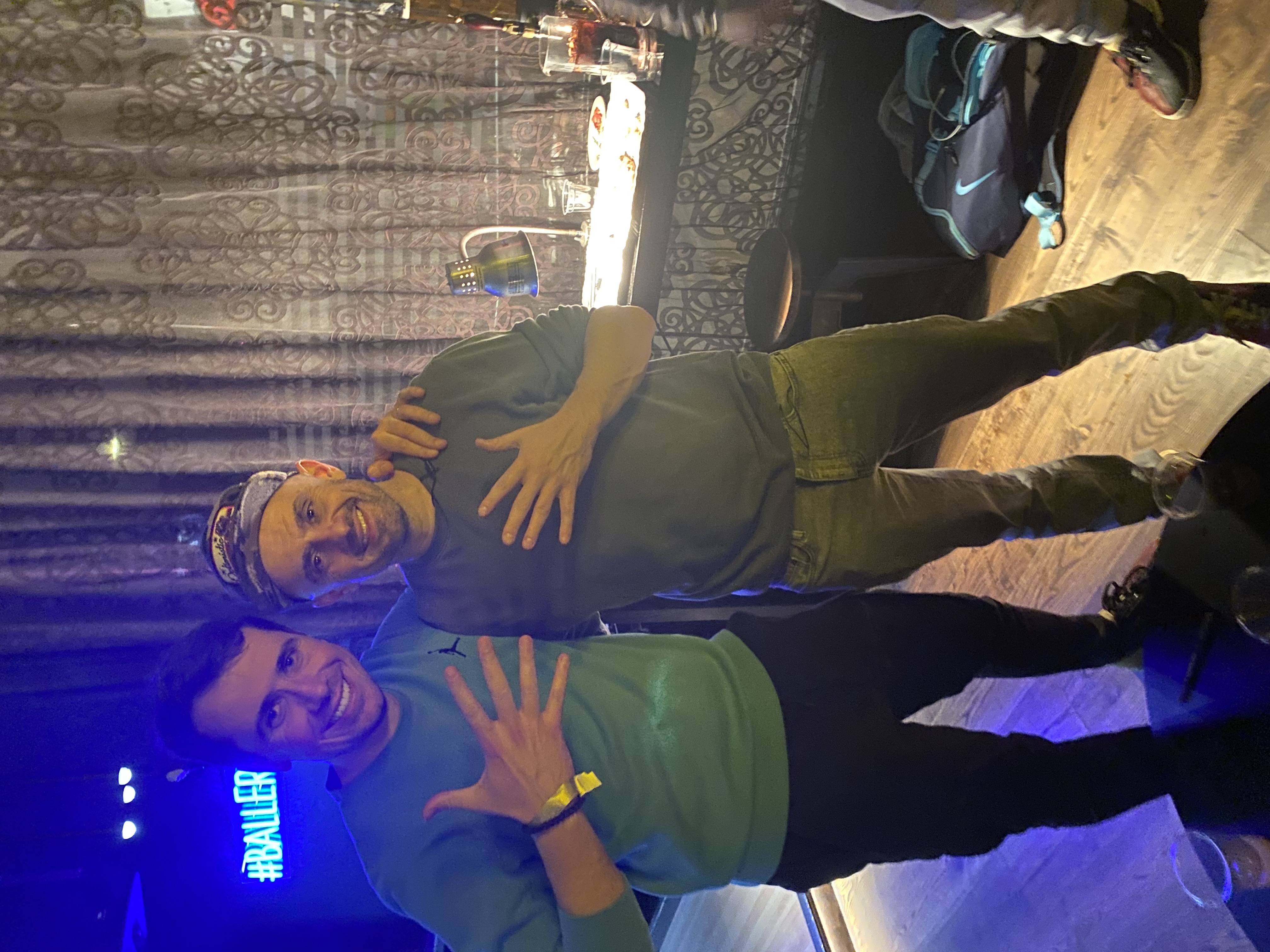 It's been a great week, and I hope to keep the momentum going.
Feel free to email, message me on any platform if you have any questions/comments.
See you next week!