I think its safe to say we won't see any more snow until later this year. The weather has heated up but the market is still tepid.

We crested 500 active homes in SL County under 700,000. The first time we've done that since mid-March. Our days on market are just above 10 for homes under 600,000. So buyer demand is there, sellers are still not selling.

I hear mortgage folks saying that rates are going to drop after the next CPI report in June. While I want to believe them, I also feel like they're those friends that are always trying the next MLM. Ever hopeful despite all facts to the contrary. I want to believe them.

Am I just becoming that bitter realtor with a stale cup of coffee at an empty open house playing on my phone?

If you see me with a sandwich board open house sign spinning an arrow on the corner, don't waive, its too embarrassing.....

#utahhomes #utahrealestate #utahrealestateagent #utahrealtor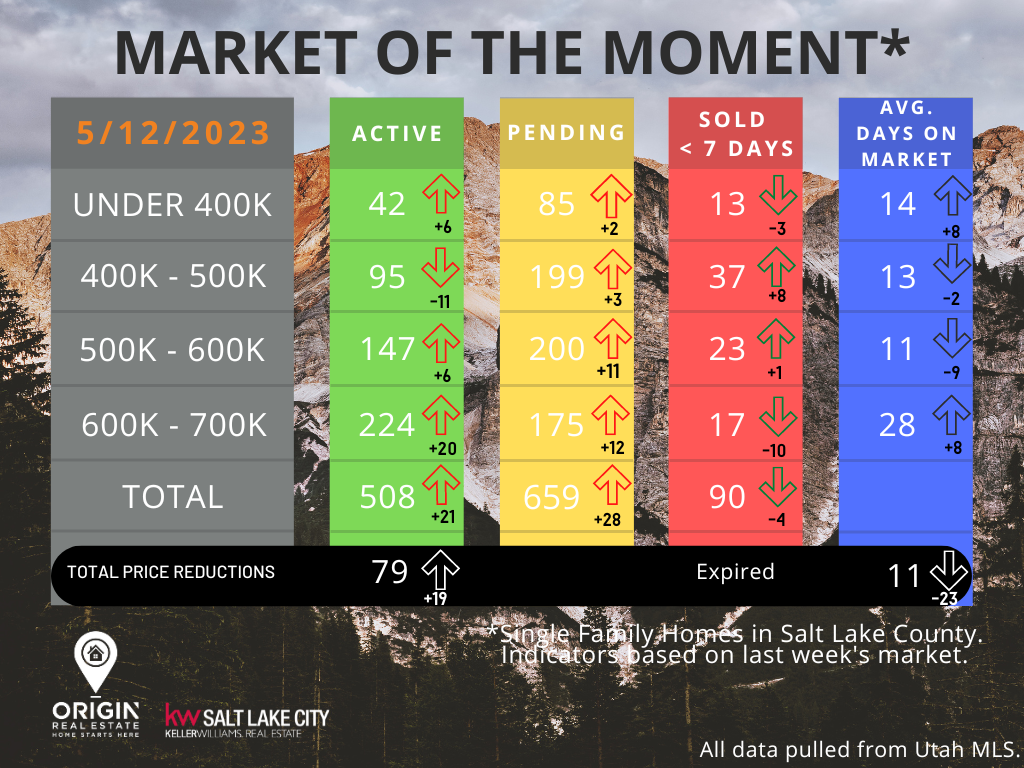 Collect this post to permanently own it.
Subscribe to Play Your Game with Alan Walker and never miss a post.