While we had another modest bump, and we all know how Utah loves modesty, in inventory, the real story is in the days on market, single digits in the lower price points!

We are not in the mania of 2021, however, the lack of inventory and buy pressure in the market is causing homes to go under contract faster. Well-priced homes are getting multiple offers, but not the non-refundable earnest money, waive all contingencies, close in 3 days situation. Slightly over asking, probably still asking for closing costs, standard closing timeline.

This sentiment feels much more realistic and manageable than 32 offers in a weekend.

Its a great time to be a buyer, we are still 9% below our peak median home price. We were 15% off at our bottom last December so prices are creeping back up slowly.

If you'd like to know the value of your property in today's market, let me know. I'm happy to run a market analysis for you.

#utahhomes #utahrealtor #utahrealestate #UtahRealEstateAgent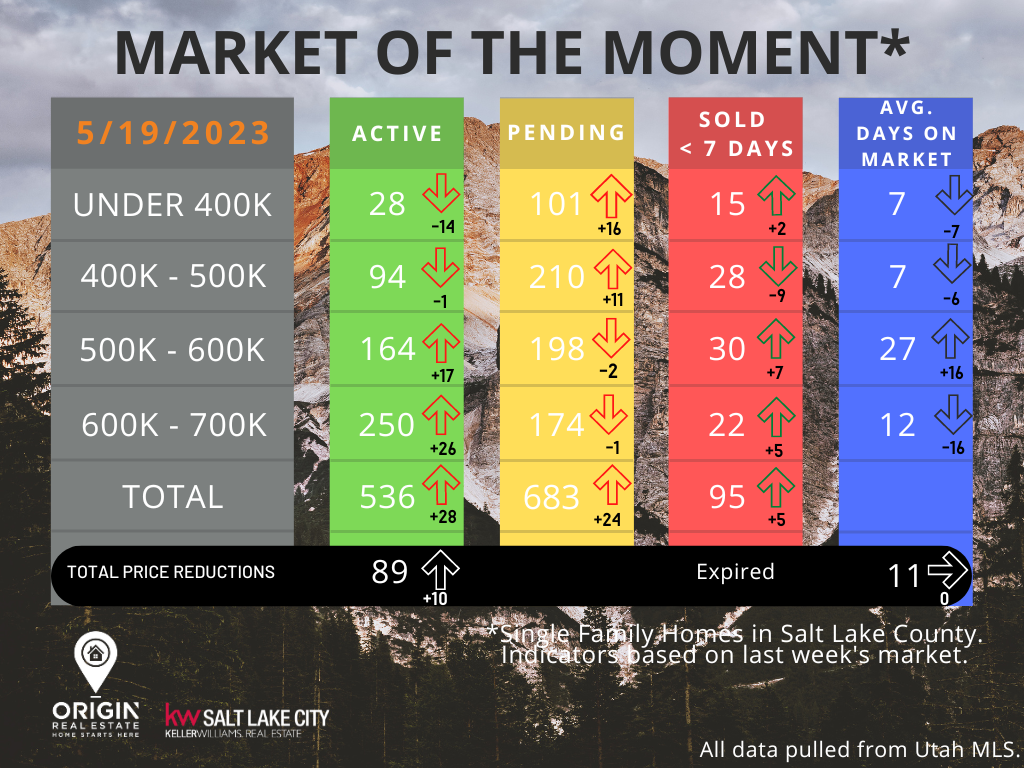 Collect this post to permanently own it.
Subscribe to Play Your Game with Alan Walker and never miss a post.