Our inventory is expanding, ever so slightly with over 600 homes on the market in Salt Lake County under 700k. We haven't seen this many homes on the market since February. Last June we were at 800.
Price reductions and expired listings are trending down, which indicates more alignment between sellers' expectations and buyers' willingness to meet them on price.
The most interesting is how quickly homes are going under contract across the board. We aren't seeing single digit, but we are hovering around 2-3 weeks for all price points. A big improvement over the 30-40 days on market we were seeing earlier this year.
Our lack of inventory continues to drive prices up, even in a higher interest-rate market. Make no mistake though, once interest rates drop, prices will soar even higher. Its more important to be in the market than wait for the perfect moment to jump in.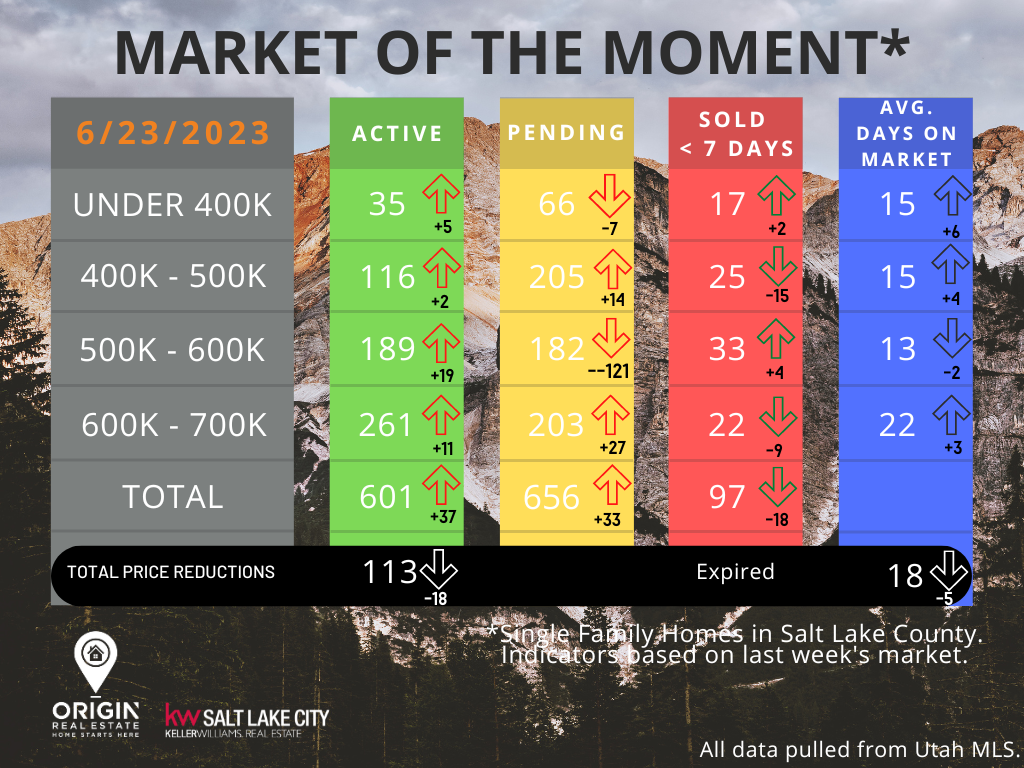 Collect this post to permanently own it.
Subscribe to Play Your Game with Alan Walker and never miss a post.