Slow and steady, emphasis on the slow. Our inventory is around 600 which is about where we've been for the last month.

Days on market averaging around 24 days across all categories.

Being stable, even if not predictable, is a far cry from the second half of last year or even the beginning of this one.

I recently got a buyer under contract on a beautiful home in Taylorsville with a built-out mother-in-law apartment. That seems to be the biggest focus for many buyers, how to generate income while living in the house. Whether that's AirBnB, mid-term or long-term rentals.

Prices aren't likely to drop and buyers are finding ways to cope with the rising interest rate and pricing market.

Next week I'll be doing the H1 review of 2023 and the month over month for June. Median home price in Salt Lake has been climbing since January. We aren't back to 2022 highs, but its rebounded more than I think anyone thought it could.

Low inventory is driving the price increases. Standard market dynamics, less houses available, more people wanting to buy than there are houses, prices increase as buyers fight to get a home for themselves.

The biggest winners in Utah over the next 10 years are home owners. Keep that in mind when the Negative Nancy in all of us whines about rates being "so high". I'll take a 6% interest now and own the house for the next 3 years until rates drop over waiting to time the interest rate market and missing out the appreciation that is still happening in Utah.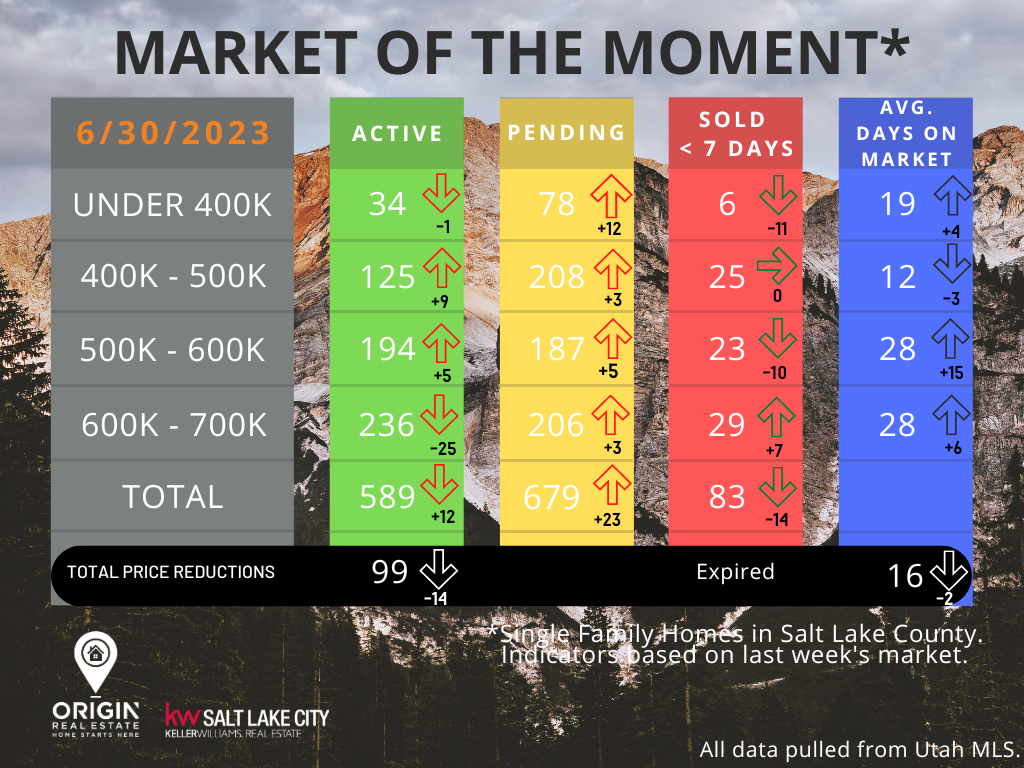 Collect this post to permanently own it.
Subscribe to Play Your Game with Alan Walker and never miss a post.