What do onchain games, web3 Goodreads, and open source LLM monitoring all have in common? We helped launch all of them today as part of 100 Builders. These kinds of virtual programs typically get 7-20% of projects through, but we helped launch 50 out of 100 projects today 🤯
The best part? They're live for you to play with, the code is open, and we built a way for you to become part of the alpha testing squad for each. Check them out for yourself.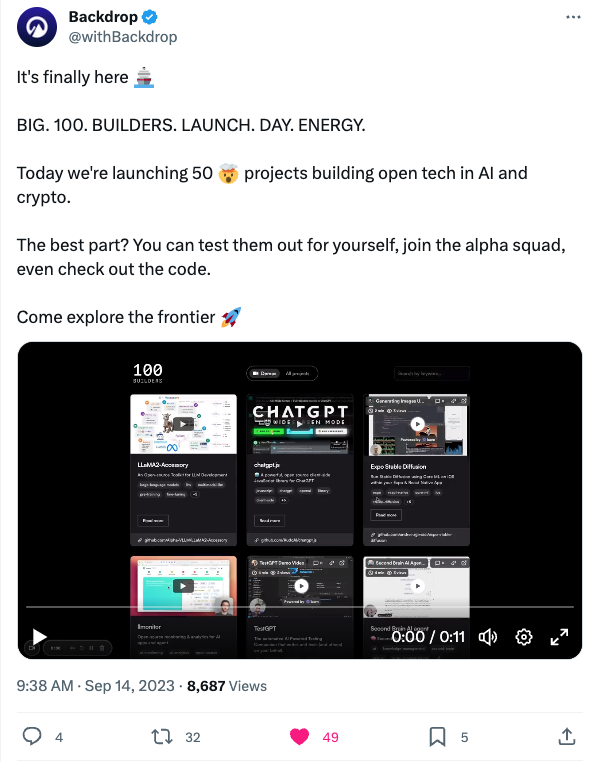 The past 4 weeks have been a true whirlwind. Tomorrow we're going to have a finale event (you're invited) where we announce the prizes, and then we're going to take a nap.
In all seriousness, we're really proud of this program. It's awesome to see paradigms for frontier tech changing in real time, and work with builders shipping new stuff close to the metal. We're just getting started. Thanks to all who helped make it possible.
-Joey and the Backdrop crew