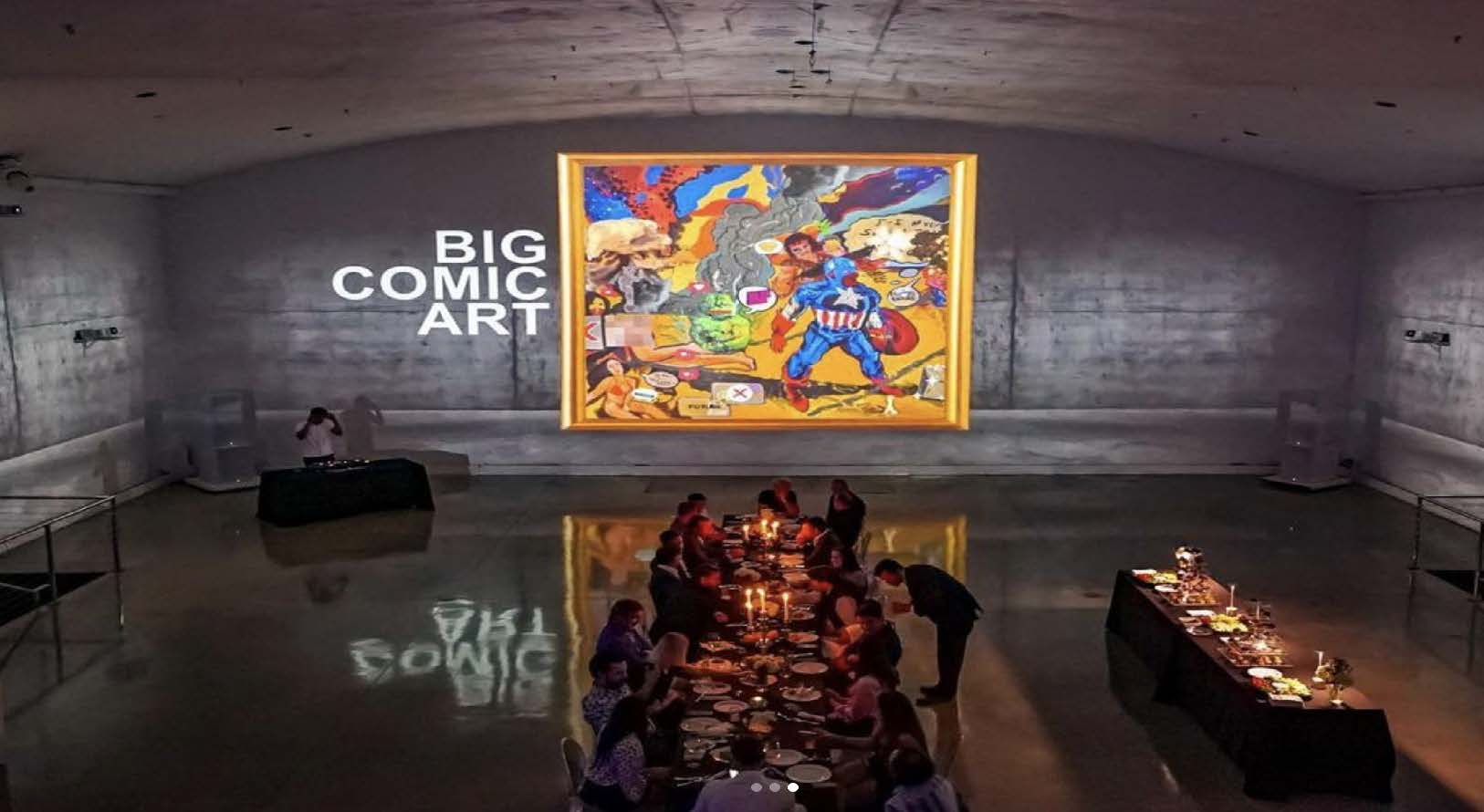 Giant comic art is a realm, an art movement instigated by the artist known as "Big Comic" where size and scale bring a new level of detail and immersion to storytelling. Interpreting the intricate aspects of these grand pieces requires patience, as each frame has the potential to reveal an entire universe within itself. Just as the name suggests, 'giant canvases' are not just bigger physically, but they also provide larger narrative spaces for the art. They offer an opportunity to tangle with complex ideas, portray rich environments, and illustrate dynamic character interactions on a scale that grips the viewer's attention instantly. Immersed in this expansive world, one can truly appreciate the power and potential that this unique form of comic artistry holds. Handcrafted by the artist with decades of studying creation techniques and combined with the immortality of the blockchain, the work becomes even larger than life as it's digital reach sparks emotions in viewers from across the world.

Connected globally the work becomes imbued into everyone's heart and soul. Recording the artist's journey on the blockchain with many experiments being built during the changing landscape of Art, Technology, Community and World-Changing events.

Big Comic art larger than life canvas paintings on display.

The early bird collector catches the worm. As many seek hype and large names, collectors in these hype cycles generally burned, as 95% of all NFTs are now currently worthless according to major headlines.

Big Comics still retain all of their value secured immutably on-chain record, and beyond, with some collectors seeing 12,000% resales on secondary market. Unique providence record on NFT contract data in my mind cannot loose value in authentic digital artworks. Every transaction and agreement on-chain adds immense value to the story that continues to unfold.

Big Comic is one of the largest secondary market resales (1 of 1s) of any living artist, the proof is on the blockchain and we're just getting started. Some really cool insights behind the hood at Bello and Rare protocol on BigComicArt:

You can checkout the pool: https://app.rare.xyz/pool/0xad1614e0b61b606a920fd8c51831f06cc1cf1086

Rare protocol tracking the amount of Secondary sales on the Big Comic Art collection. Some works have been traded by collectors 4-5 times over the past 5 years.

Crafting iconic imagery of the internet and beyond, imbuing a slice of time connected to the blockchain is a still incredibly new thing. Beyond the technology that is being developed to further explore Big Comics and the possibilities of immutable code. Being head down, crafting Big Comics with all due time, and claiming back a small section of the internet which will last many lifetimes, and spur innovation from many across the world. Somewhere at the Corner of Art and Technology we will meet, if not today then in the future. A digital art recorded with purpose, and time-stamped immortality is not going anywhere, and I continually am delighted to see the artwork being admired by thousands of people across the world almost daily. Physically, digitally we are connected and pave way for the future of Art. Art is civilization.
Available BIG COMIC work at auction this weekend:
---
Recent collaborations, and works: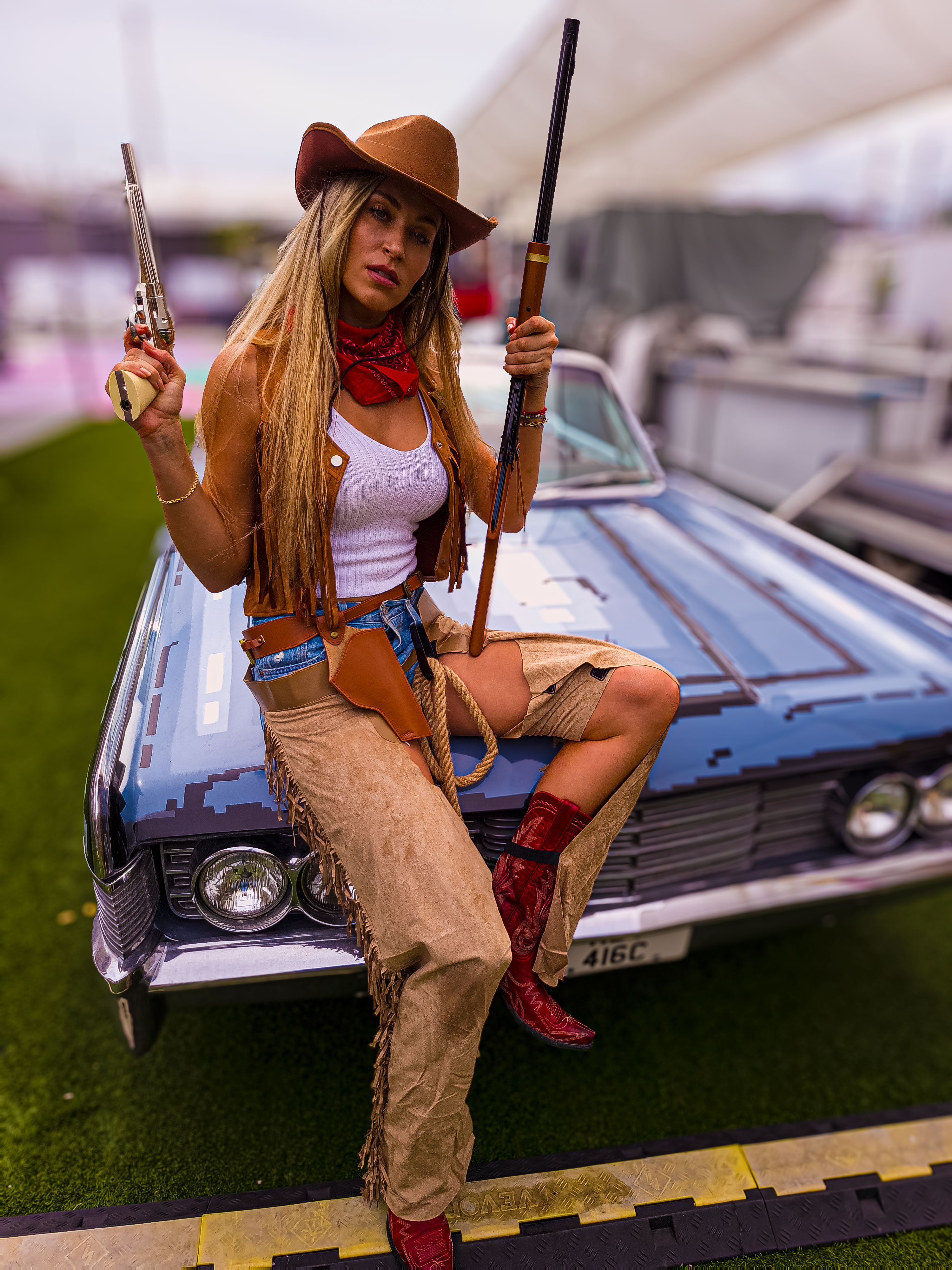 Checkout the Bitcoin Cowgirl digital contract series, utilizing Transient Lab tech and SuperRare: https://superrare.com/series/0x3badf701f1d010b701af728ed6fa9f2e7c0a26c6
The BITCOIN Cowgirl
The Bitcoin Cowgirl turns 5 years old, and she has returned to kick ass.
Over 5 years of drawings, Paintings, photography about the beginnings of the next internet. Collaborating with the very first Cryptoart documentary, NEWHEREXYZ the BTC cowgirl story carries on. The exhibition is live in the Metaverse, and hosts some serious paintings and digital art. Including a burn game utilizing Manifold technology, and some freshly minted Transient Lab story contracts. Enthralled by the physical manifestation of this work, it is available and seeks a collector's wall.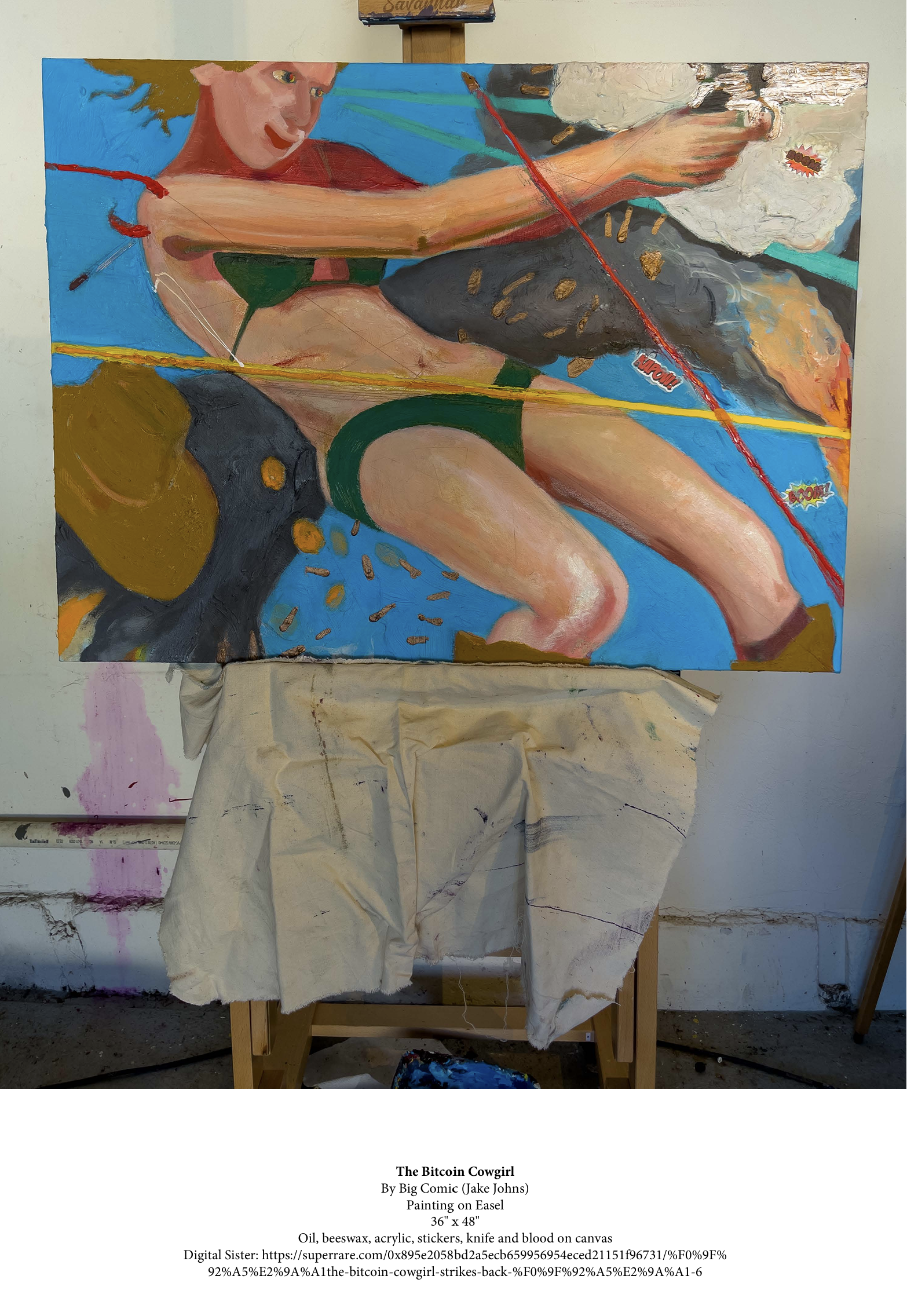 Its the Wild Wild West, the WWW:
Jump in-world to explore these new internet halls of mischief, bank robberin and saloon. A story that continues to inspire 5 years into the metaverse. Live through the battles of the Cowgirl, the Cowboy and the great Train Robbery. I continually create works of art, slices of internet culture regardless of market conditions, because I've seen works sell 2 or 3 years after creation, I know that the work will continue to stand the test of time.
https://www.voxels.com/play?coords=NW@433W,77N
---
On the horizion:
BIG COMIC X KAZUMA ONO
X Transient Labs X SuperRare
A collaboration with Japanese Artist Kazuma Ono has been under-works for the past 6 months. Coming soon to BigComicArt.com ......

Background:
I recently traveled to Japan to connect with a web3 native artist internationally.
(You can read more about the recent travels on my website)
Two independent artists connected across the world to bring you a inside look at life in Tokyo.
Kazuma Ono is a Japanese artist living in Tokyo, Japan becoming famous for his gas mask artwork that stems from and is representing human rights across the world, utilizing blockchain technology and his art to highlight these issues.
The artist known as Big Comic is one of the first handful of native blockchain creatives, a metaverse and NFT art - cryptoart movement instigator, now world renown for combining larger than life canvas comic inspired art.
Join us on a wild ride as we record life, with paintings, photography and digital art inspired by Tokyo and the artist's story.
The artwork includes some surprise artifacts, some real hand paintings made by Big Comic and Kazuma. It will be in mint production, so watch your SR feed!
Under the hood:
BIGCOMICART.com is freshly updated, with it's own marketplace with more collaborations planned and a (comic book) coming soon in collaboration with WOVNXYZ
You can find all the works aggregating here, Royalties fully intact for all protocol developers and collectors. Snag a diamond or leave an offer direct. I'm looking to put more physicals in collectors hands, so reach out to me to me if you'd like a physical sumtin with that digital verified certificate on-chain.
This post is also stored on-chain.
Collect this post to permanently own it.
Subscribe to The BIG Comic and never miss a post.
#art
#nft
#painting
#cryptoart
#comic
#bc
#bigcomic