We're launching a handful of new features to help creators grow, retain, and nurture their community on Paragraph & beyond:
Email workflows & automations. Set up email sequences to automatically email your readers whenever they perform an action (such as collecting a post or subscribing to your newsletter).

Subscriber pop-ups. Prompt your readers to subscribe when they first land on your newsletter or scroll down on one of your posts.

Discounts & trials. Offer discounted or free-trial access to your paid content.
Email Workflows & Automations
It's important to reach your audience with the right intent at the right time. With our new email workflows & automations, you can email readers whenever they perform some action (including collecting one of your posts, unsubscribing from your newsletter, or purchasing a paid membership). You can also optionally set a delay after which the email is sent; and you can configure as many automations as you'd like.
Some examples of what's possible:
Create an onboarding campaign. Whenever readers subscribe to your newsletter, email them immediately and after 1, 3, and 7 days, introducing them to your content & community.

Get actionable feedback and increase retention. When a reader cancels their paid membership or unsubscribes, reach out asking for feedback or providing a coupon code.

Nurture & build your community. After a reader collects a post or claims a membership NFT, reach out letting them know they can now access a gated Discord.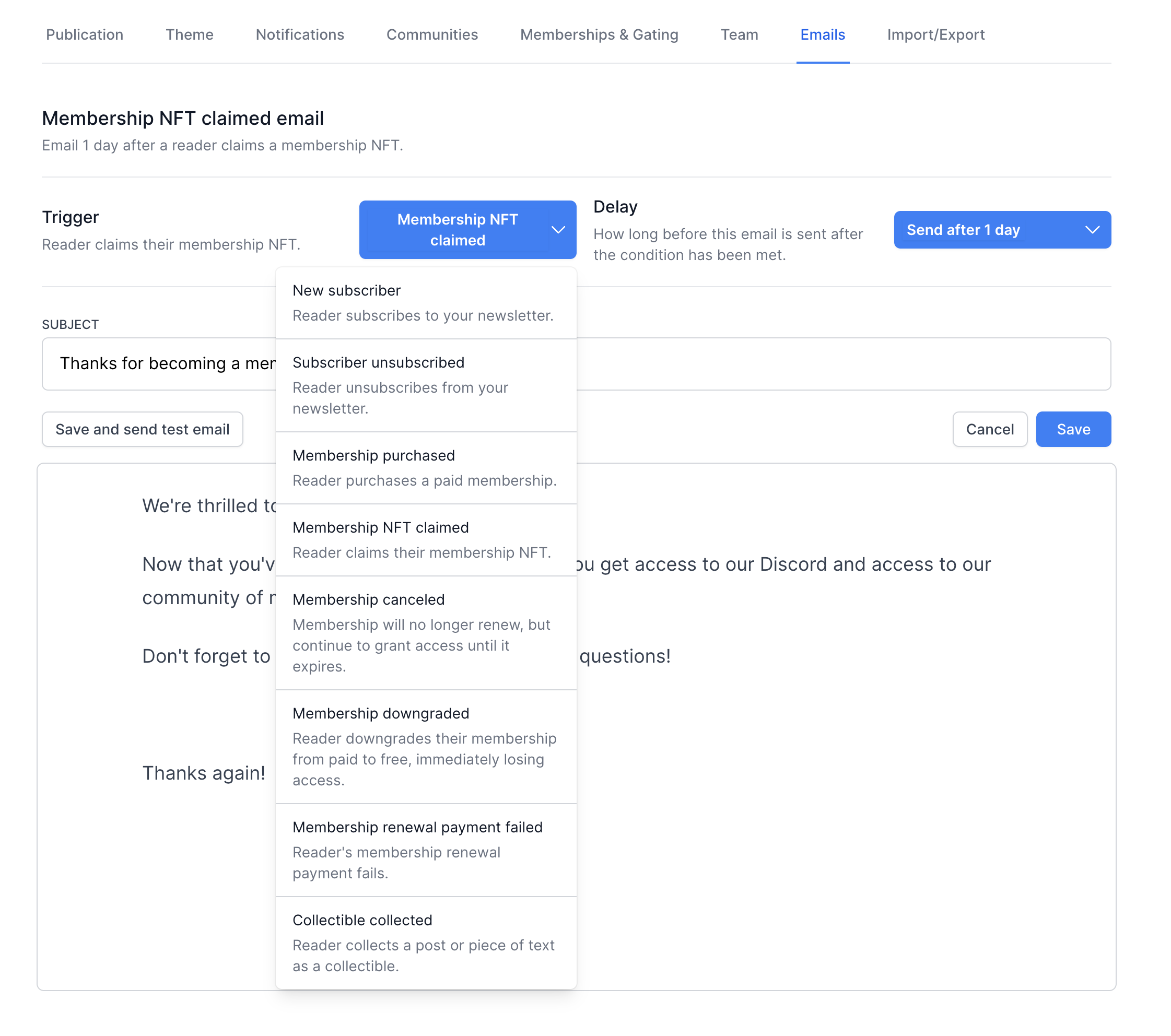 Subscriber Pop-ups
We're making it easier for creators to grow their audience. You can now prompt new readers to subscribe whenever they land on your publication or scroll down on one of your posts.
After subscribing with an email, readers go through the regular subscription flow (including connecting their wallet if they haven't already, and choosing a membership).
To enable or disable this, toggle the 'Subscribe Popup for New Readers' setting in your Paragraph settings.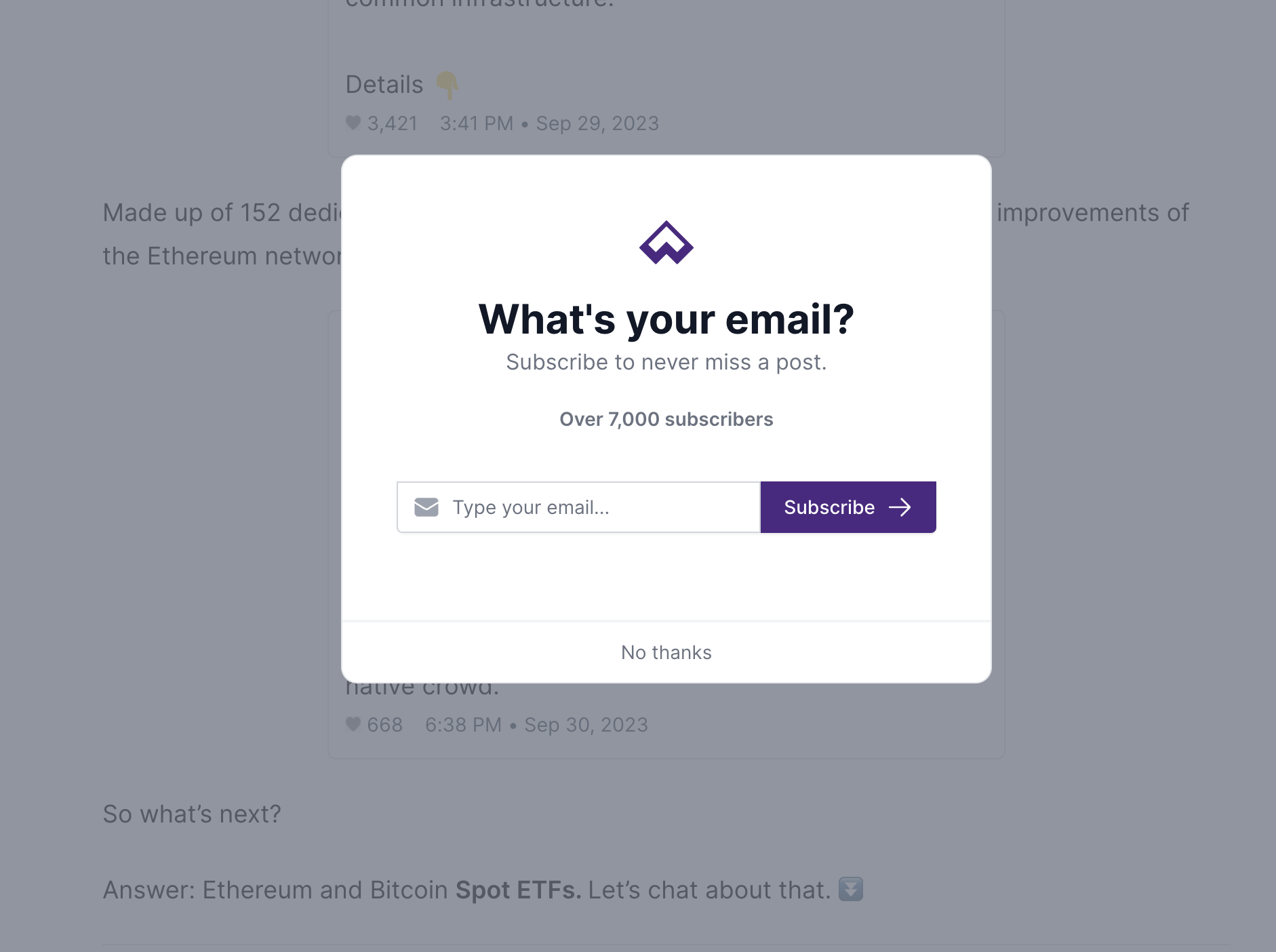 Discounts & Trials
We're expanding upon the work we did with recurring memberships to make it easier for creators to incentivize readers to upgrade to a paid membership.
You can now offer discounts, in the form of unique URLs and coupon codes, giving a percentage off your paid memberships. You can also offer free trials, meaning readers can explore your paid content & community temporarily before committing to a longer-term plan.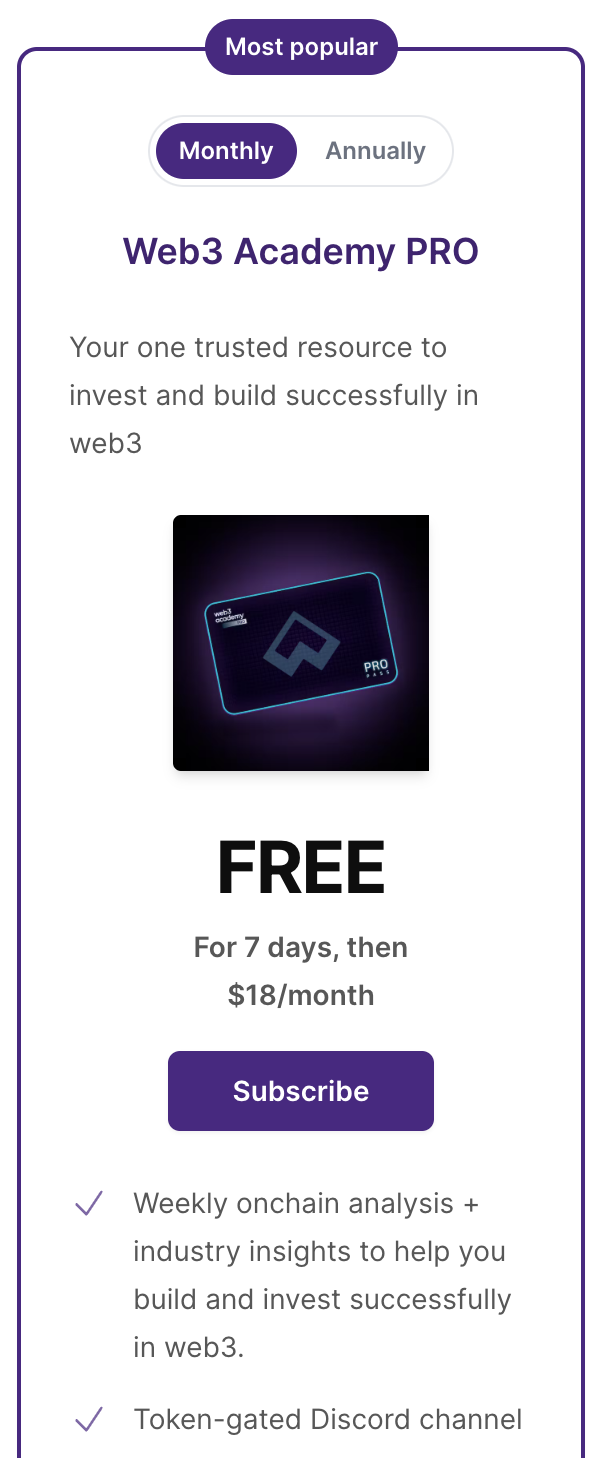 We look forward to seeing how these features help our creators grow.
Collect this post to permanently own it.
Subscribe to Paragraph and never miss a post.