We're excited to launch a handful of new features:
Create a web3-native newsletter referral program, to incentivize & reward your readers for helping you grow

Expanded support for token-gating: you can now use ERC20s or ERC721s from all the top chains

Editor improvements: image captions, embeddable subscribe buttons & a redesigned dashboard
Web3-native newsletter referrals
Referral programs have been hugely successful in helping newsletters grow. Starting today, we've integrated with Sharemint so you can incentivize & reward your Paragraph readers based on the number of subscribers they refer to your newsletter.
Morning Brew helped pioneer newsletter referrals, which played a key role in helping them grow to >1.5 million subscribers. They granted rewards ranging from additional access to physical goods to experiences based on the number of referrals:

Web3 makes rewarding & incentivizing readers even easier. For example, you can grant access to a gated newsletter or a gated Discord by simply airdropping NFTs after a user reaches a number of referrals.
Learn how to create your own referral program, or visit Sharemint to get started.
Support for more chains
We've added support for even more chains for token-gating your newsletter. We've historically supported Ethereum and Polygon, but you can now use any ERC20 or ERC721 from the following chains:
Arbitrum

BNB Chain

Gnosis

Avalanche
Read more about token-gating content on Paragraph.
Editor improvements
You can now embed subscribe buttons into your newsletter, helping convert more readers into subscribers:
We also added support for captions, letting you add additional context to images: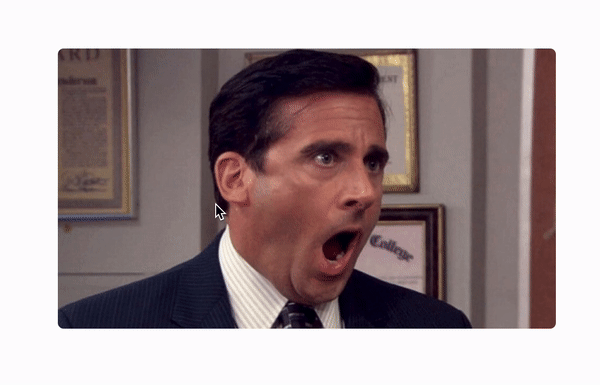 Lastly, we've launched a small redesign of the Paragraph dashboard, putting the most-used navigation front & center: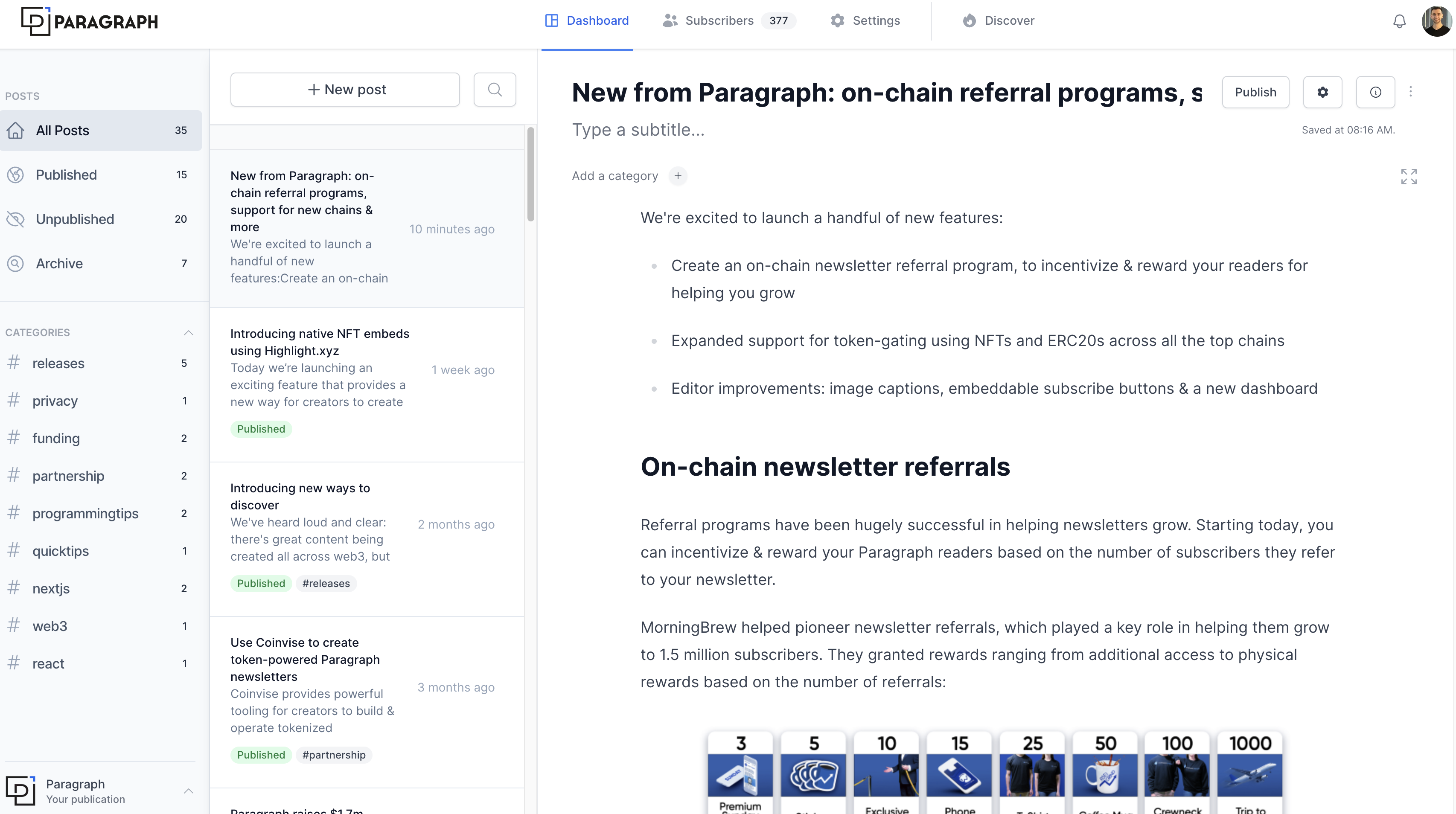 Any feedback or feature requests? Reach out to hello@paragraph.xyz or reply to this email!