Welcome to the first edition of Web3 Game Review, where I share my unbiased analysis on Web3 games, from a retail investor / gamer's perspective.
Our template will be as follows:
📝 Overview (Gameplay and Lore)
👨‍👨‍👦‍👦 Founding Team
🤝 Advisors and Partners
📈 Tokenomics
🛣 Roadmap
🐂 Why I'm bullish
Disclaimer: For educational purposes only. Nothing in this article is financial advise. Invest at your own risk!
Overview
Gameplay
My Angry Yakuza Girlfriend is a live 3- to 5-player Free-For-All (FFA) game where players engage in a competitive turn-based deathmatch using their viciously jealous girlfriend armed with designer items as their weapons of choice.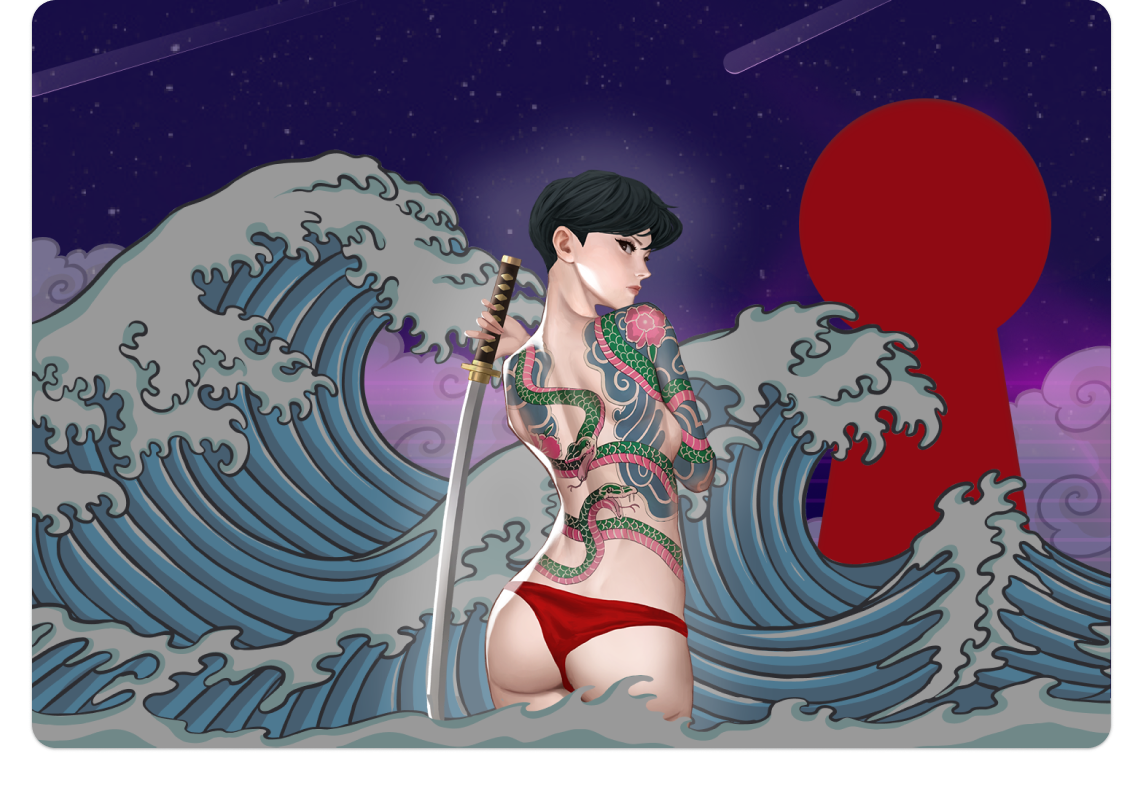 To play the game, players must acquire a MAYG NFT, a character NFT, equipped with assorted weapons with varying range and damage attributes. Every game requires 1 AP (Angry Point) to play. These are generated for free on a daily basis. Players start at random positions in a 3D terrain map in Ginza, Tokyo. First round initiative order will be based on the highest XP character, and the succeeding rounds will be based on the character has the lowest health. Players can type and communicate with other players via voice chat in-game to strategize their plan to victory.
The key to winning games consistently is to team up with other players to create in-game alliances to eliminate others, until it becomes a one-on-one battle. The last player standing will earn:
Gold Love Bracelets ($GLB)
- Free in-game currency
- Won only in Tiffany Rounds
- Cannot be withdrawn
Platinum Love Bracelets ($PLB)
- Won only in the Bulgari & Cartier rounds
- Pay out, can be withdrawn
NFT Utility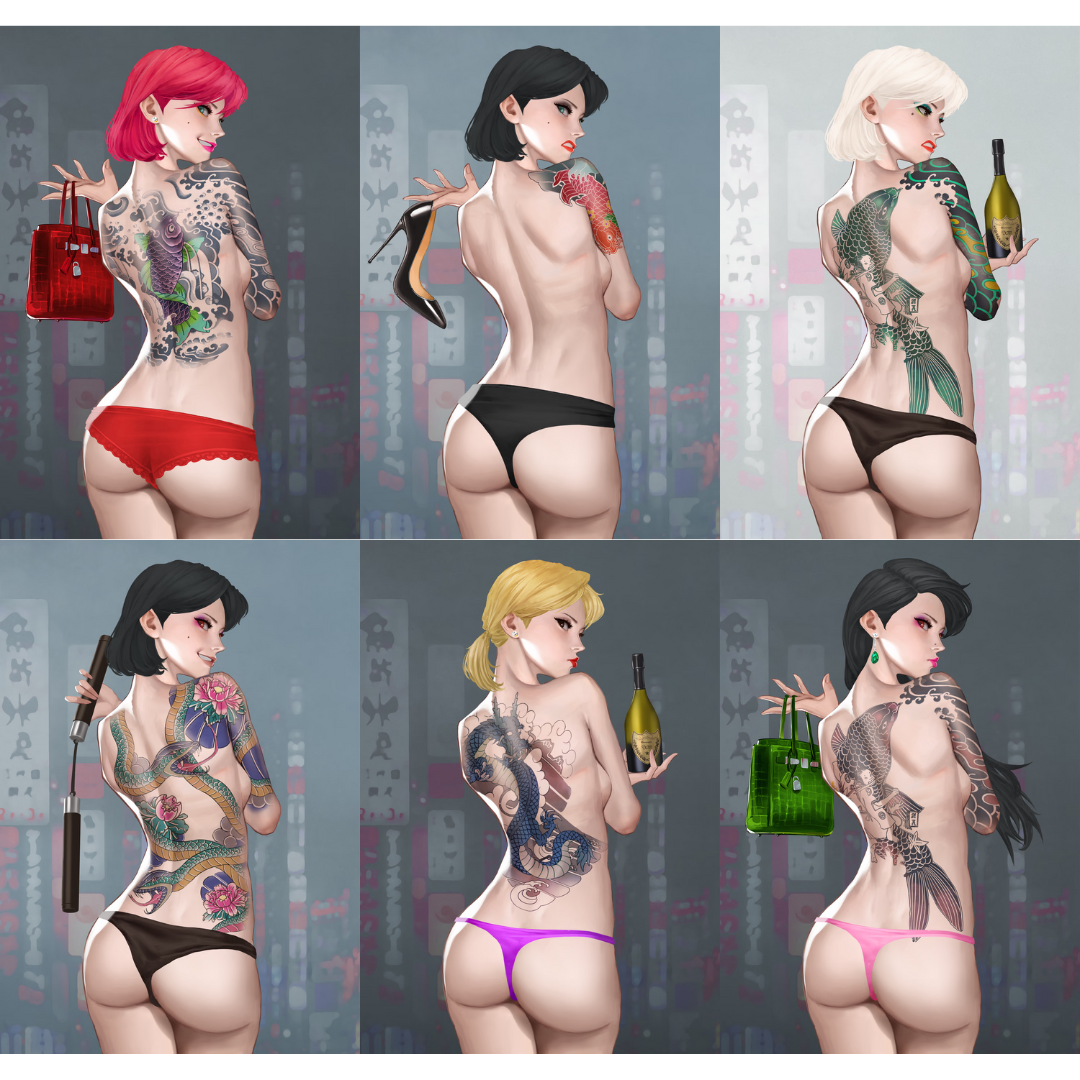 Level Upgrade - MAYG NFTs can be upgraded through accumulation of XP, but have a level cap (can be increased by upgrading NFT GRADE)
Accessory Upgrade - handbags, rings, watches, sunglasses, earrings, necklaces, bracelets, pets, sports cars, sofas, and more can be bought and equipped to the MAYG NFTs to increase daily AP generation
Sub-Mints - 10,000 Zero Generational MAYG NFTs will be minted, each having the ability to mint 12 additional MAYG Oneechan ("Big Sister") NFTs that will be 'soul bound' linked to the Zero-Generation MAYG NFT
Oneechan Gang (scholarship system) - a 5% lifetime loyalty tax from the Big Sisters' $GLB/$PLB earnings is required; rev share can range anywhere between 5%-80%
NFT Management Dashboard
The NFT Management Dashboard will allow users to manage their NFTs.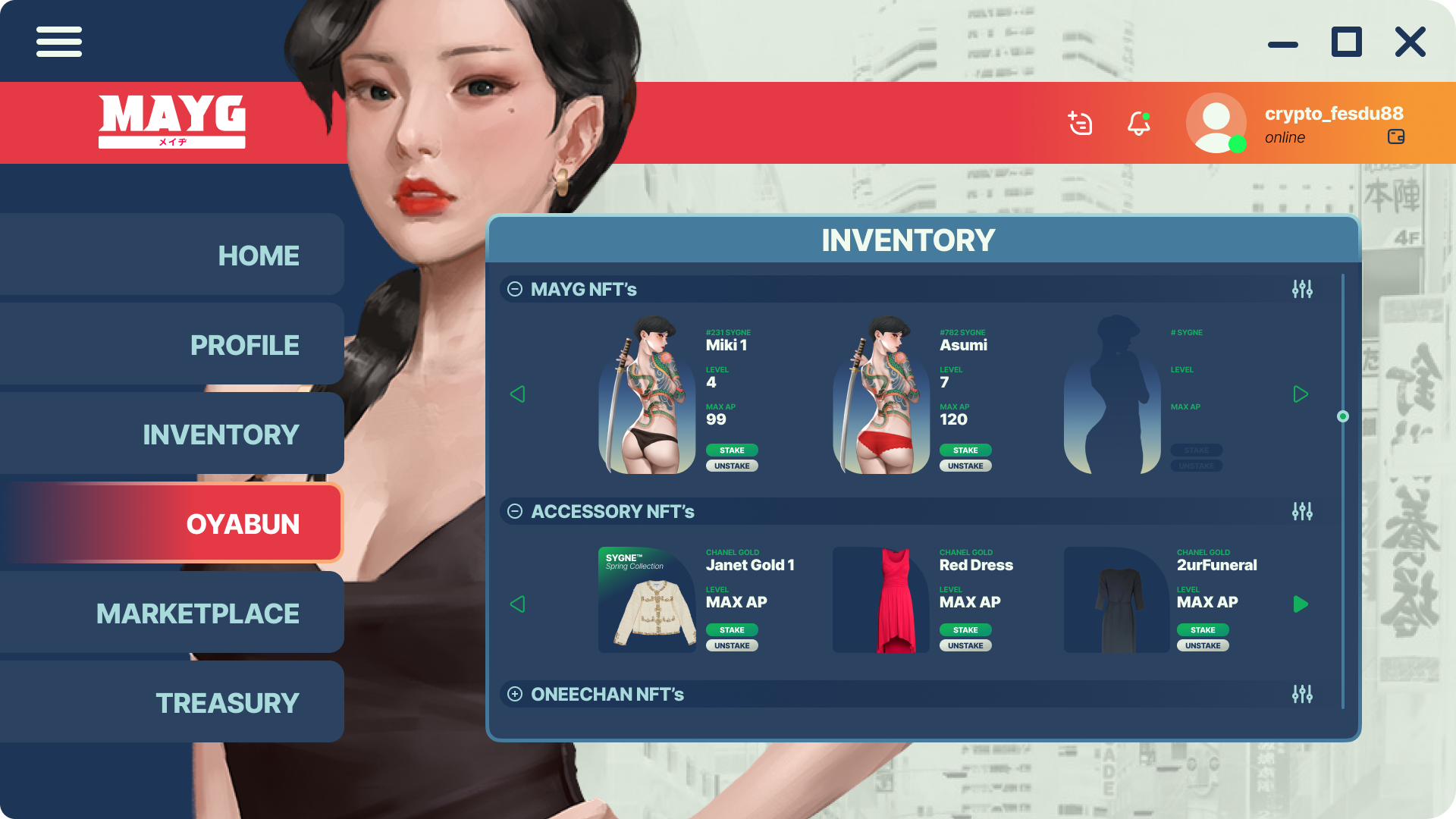 Players will see their characters, stats, levels, and equipped items. The second part of the dashboard includes the Oneechan Management Dashboard where users can create loan & sponsor contracts, link private Discord w/ Oneechans, transfer AP points directly, and monitor transactions. KPI metrics showing win rate, profitability, and XP gain will also be available for the user to view.
Lore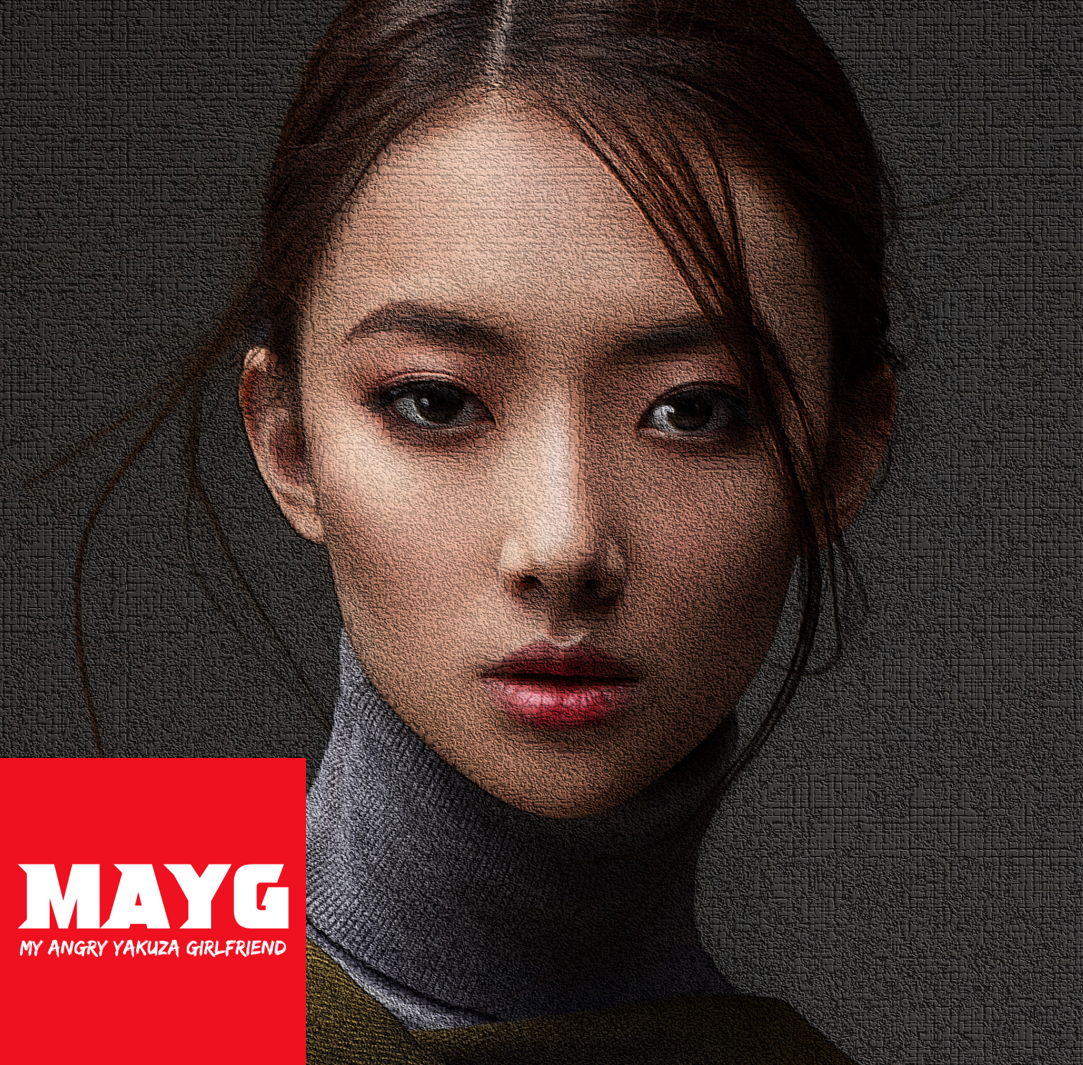 Inspired by the hit series Tokyo Vice, the game revolves around the love story of Miki Gozen, a beautiful Ginza socialite, and Fusajiro, a geeky game programmer.
Miki Gozen, the "Sygne Princess"
- Set to take over the largest Yazuka crime empire (heir of the Oyabun, a Yakuza Boss)
- Trained since birth to know everything about luxury and criminal crime
- So deadly that even a luxury handbag in her hands becomes a lethal weapon
Miki-san gets jealous when Fusajiro-san's female boss keeps him at work late and sits too closely.
When Miki gets angry, things get broken and she knows how to get her revenge, "Yakuza style".
Phygital Luxury Products
The in-game luxury brand will be called Sygne (https://www.cygne.nyc/).
Actual phygital (physical + digital) luxury products will be created as both NFT and physical products that represent the game, and will be a part of its IP.
Founding Team

Peeking Duck Studios
The game is being built by Peeking Duck Studios, a NYC-based game studio composed of pioneers in the video game development, esports, luxury, poker and casino space.
Sinjin David Jung, CEO
- Regional Director for PokerStars
- Primary business figure for the legalization of poker in Macau (open markets in Taiwan, Philippines, Japan, China and Singapore)
- Founder of an online national e-money licensed fintech company acquired by CP Group & Alibaba in 2017
- Business Advisor for Team Liquid
LinkedIn: https://www.linkedin.com/in/sinjin-david-jung-1b44311b/
Lukasz Drozdek, Studio Head / Art Director
- SEGA Studios Lead Environment Artist
- 22 years in the 3D Environment Art Industry
- Founder of HBHK, art production for casual and next-generation console games
LinkedIn: https://www.linkedin.com/in/lukasz-drozdek/
Danny Pisano, Senior Game Producer
- Launched EA's Tiger Woods Series
- BANDAI NAMCO Games Studio Head
- Tencent Product Manager Consultant
- Sega of America Producer & Project Manager
- Electronic Arts Senior Producer & Designer
LinkedIn: https://www.linkedin.com/in/dannypisano/
Advisors and Partners
To be announced.
Tokenomics
- There will be no token pools set up - they will let the game organically mint the tokens.
- A pool will only be setup initially to create liquidity.
- No more than 5% of the MAYG reserve will be used to set up the initial $PLB pools.
- 1% of net monthly profits from reserve management will be used to buy $PLB from the marketplace, then burned and taken out of circulation.

*Burning will start approximately 6 months after the open beta launch when there is an inflationary pool of supply of $PLB.
- Supply equilibrium ($PLB tokens mint to burn rate) is reached when maximum NFT player count is reached.
- No accessories or upgrades give greater advantage in actual gameplay = no pay-to-win.
Roadmap
✅ Design Period: 1 month (Mar 2022)
✅ Product Spec Period: 1 month (Apr 2022)
✅ Vertical Slice Dev: 4 months (May 2022 – Oct 2022)
⬜ 2nd Vertical Slice Dev: 5 months (Nov 2022 – Mar 2022)
⬜ Public Beta Dev: 3 months (Apr 2023 – June 2023)
Future Games
OOG Poker Society (Vertical Slice August 2023)
- First fully Web3 poker client with bot prevention mechanism integrated in their NFTs
- 2888 initial NFT accounts will have 24 soulbound sub-mint NFTs
Legends Don't Die (Vertical Slice March 2024)
- An epic-competitive RPG-character-leveling-based game
- Massive guild system with breedable NFTs to create
Why I'm Bullish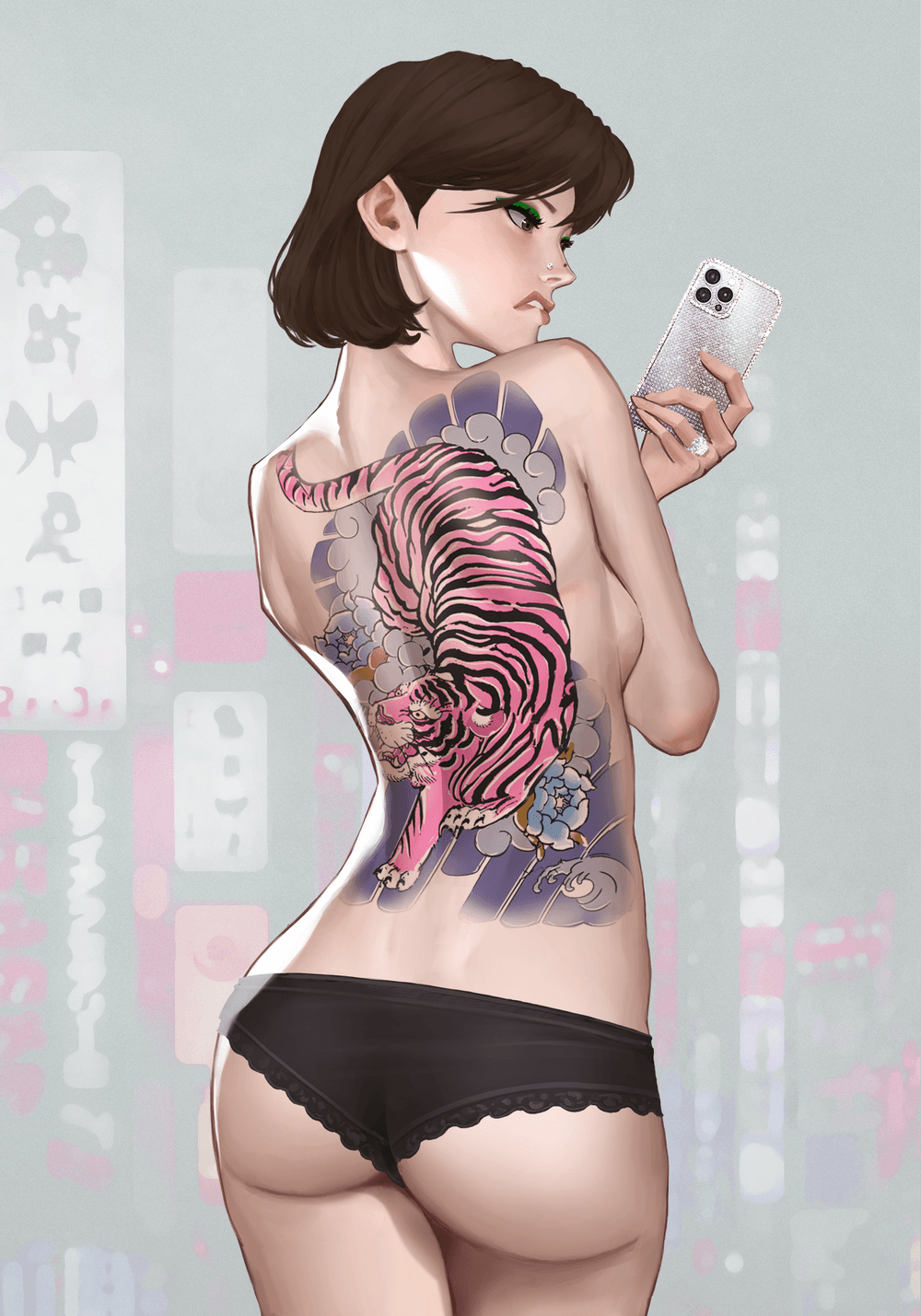 Simple but exciting backstory appealing to the crypto community. The theme of MAYG is suitable for the NFT community since 84% of the community is composed of men.
The team is highly capable. CEO and team members are pioneers and experts in the industry. They are capable of executing and they know what they are doing.
Low barrier to entry. The Zero-Generation NFTs will be minted for free.
NFT with a lot of utility. I absolutely like the idea of being able to mint 12 additional soul bound NFTs forever linked to the genesis NFTs. This promotes community building in the game for players to team up and create their own guilds.
Balanced gameplay. No accessories or upgrades give greater advantage in actual gameplay. The game is designed so as not to give an unfair advantage for financially capable players = no pay-to-win.
Twitter Thread
To know more about My Angry Yakuza Girlfriend, you can reach out to them via the following links:
Twitter: https://twitter.com/MAYGnft
Discord: https://discord.gg/wvB38Ahe
Website: https://www.mayg.io/
Whitepaper: https://gitbook.mayg.io/

For partnerships and collaborations, please reach out to me via any of the following channels:
Twitter: https://twitter.com/0xconglomerate
Discord: https://discordapp.com/users/998408827756093490
Portfolio: https://0xconglomerate.notion.site/Web3-Gaming-Portfolio-a73ebd01942840e0a04f7f7d0ca4ff70
#
Collect this post to permanently own it.
Subscribe to Conglomerate Digest and never miss a post.
#gaming
#cryptocurrency
#blockchain
#web3gaming
#nfts