Welcome to the fourth edition of Web3 Game Review, where I share my unbiased analysis on Web3 games, from a retail investor / gamer's perspective.
Our template will be as follows:
📝 Overview (Gameplay and Lore)
👨‍👨‍👦‍👦 Founding Team
🤝 Advisors and Partners
📈 Tokenomics
🛣 Roadmap
🐂 Why I'm bullish
Disclaimer: For educational purposes only. Nothing in this article is financial advise. Invest at your own risk!
Overview
Gameplay
Eyeball Pool is a mobile multi-player 8-Ball Pool game built on Cronos that runs on a realistic physics engine. They aspire to onboard the next 1 million blockchain players through their game by tapping on the existing 8-Ball Pool community.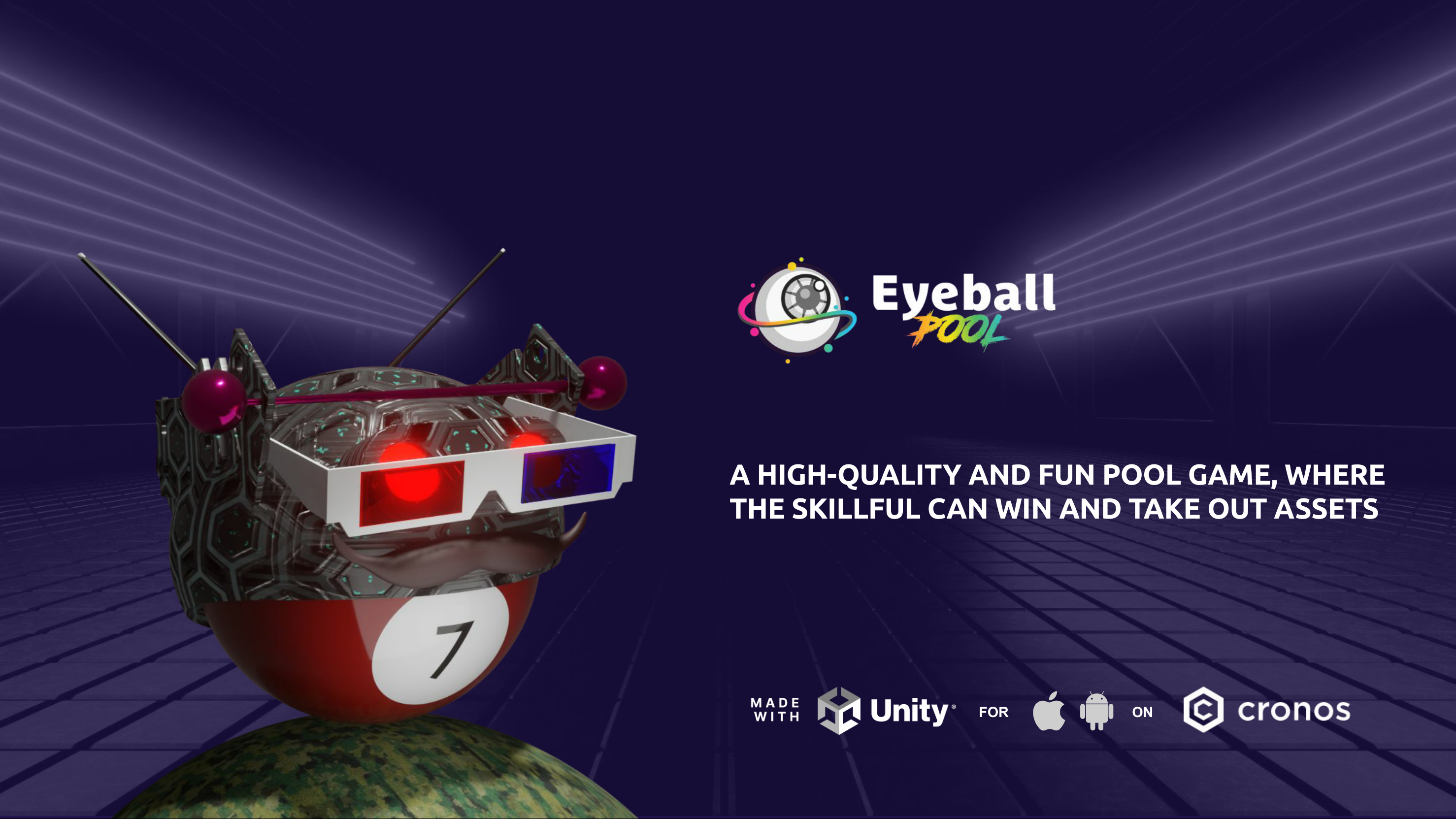 Free-to-earn assets can be earned by playing 9-ball, spin the wheel, and lucky shot. Other ways to earn include:
- 1-to-1 games, tournaments, and events w/ higher earnings
- Free-to-join time limited tournaments (will only cost tokens when you quit)
There is also a mega prize pot for the top 100 players:
- 40% divided between top 3 players (60% top 1, 30% top 2, 10% top 3)
- 40% distributed evenly between top 97 players
- 20% goes to treasury and burned
Balldroids Gen 1 PFP NFT collection
- Monday, January 16, 2023 at 16:00PM UTC
- Supply capped at 4,000
- Airdrop Package: in-game starter pack of NFTs and tokens valued at $100 + premium cue
- Priority boarding to in-game tournaments + voting on community polls
Link to the mint site: https://minted.network/
Demo: https://docs.google.com/file/d/1VskeqPSuJSzwm3CSig1dXEEWiYDuCqzU/preview
Founding Team
Jonathan, CEO
- 10 years creative and 10 years founder experience (SE, SG, US)
- Build and sold onlive.io
- 500 Startups (SF Batch 4)
Karsten, CTO
- 20 years game development in DK / CH
- Built and sold 8-Ball Pool
- Built and sold GameTrust
- Worked for Funcom
Thomas, VP Engineering
- 20 years game development in DK / CH
- Built and sold 8-Ball Pool
- Built and sold GameTrust
Advisors and Partners
Karl, Game Studio Advisor
- Lockwood, Crytek, Sumo, Rare
Halli, Game Strategy Advisor
- Lockwood, EA Games, Tiga
Franz, Game Design Advisor
- Gamesino, Spil Games, Perfect World
Ralf, Production Advisor
- Virgin Lands, Flare Games, Gameforge
Tokenomics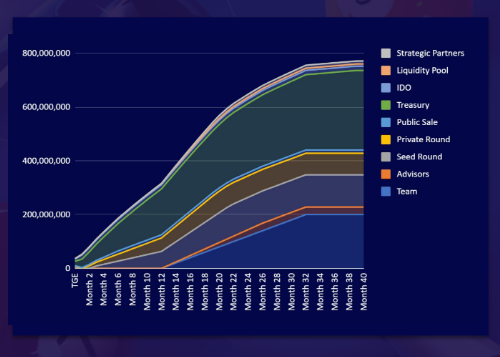 Team and advisors: 0% at TGE, 12 month cliff, 5% per month.
Seed round and private round, 2.5% and 7.5% TGE respectively.
Public sale, 10% at TGE.
IDO: 50% at TGE.
Tokens capped at 800M.
Roadmap
✅ Q3 2022: Wallet build, authentication system
✅ Q4 2022: GameFi rebalance
⬜ Q1 2023: Genesis NFT, private beta
⬜ Q2 2023: Web3 launch TBC
⬜ Q3 2023: Multi-chain support
⬜ Q4 2023: Wallet upgrades
⬜ 2024: Marketplace, Chinese module, leagues, new game
Why I'm Bullish
8-Ball Pool on Web3! The gameplay is very simple and a lot of people play 8-Ball Pool. It's very easy to tap on the existing 8-Ball Pool players and bring them to its Web3 counterpart.
Free-to-play and mobile-first. Good choice of platform and lowest barrier to entry. Game is very accessible to players and no capital is needed to start playing because of the different free-to-earn opportunities: 9 balls, spin the wheel, lucky shot.
Being built by people w/ a proven track record in game development. They are the same set of people that created and sold 8-Ball Pool to Miniclip (over $400M in revenue).
Scalability with their IP & expertise. They have game advisors from EA Games, Lockwood Publishing, Spil Games, and more. They plan on building more titles using their physics engine, with either Mini-golf, Pinball, or Pachinko in line.
Twitter Thread
To know more about Eyeball Pool, you can reach out to them via the following links:
Twitter: https://twitter.com/eyeball_games
Discord: https://discord.com/invite/j2N3N4thyP
Website: https://www.eyeball.games/
Whitepaper: https://docsend.com/view/3ehsscbwrvu44i5m
For partnerships and collaborations, please reach out to me via any of the following channels:
Twitter: https://twitter.com/0xconglomerate
Discord: https://discordapp.com/users/998408827756093490
Portfolio: https://0xconglomerate.notion.site/Web3-Gaming-Portfolio-a73ebd01942840e0a04f7f7d0ca4ff70
#
#gaming
#cryptocurrency
#blockchain
#web3gaming
#nfts