Welcome to the seventh edition of Web3 Game Review, where I share my unbiased analysis on Web3 games, from a retail investor / gamer's perspective.
Our template will be as follows:
📝 Overview
👨‍👨‍👦‍👦 Founding Team
🤝 Advisors and Partners
📈 Tokenomics
🛣 Roadmap
🐂 Why I'm bullish
Disclaimer: For educational purposes only. Nothing in this article is financial advise. Invest at your own risk!
Overview
Gameplay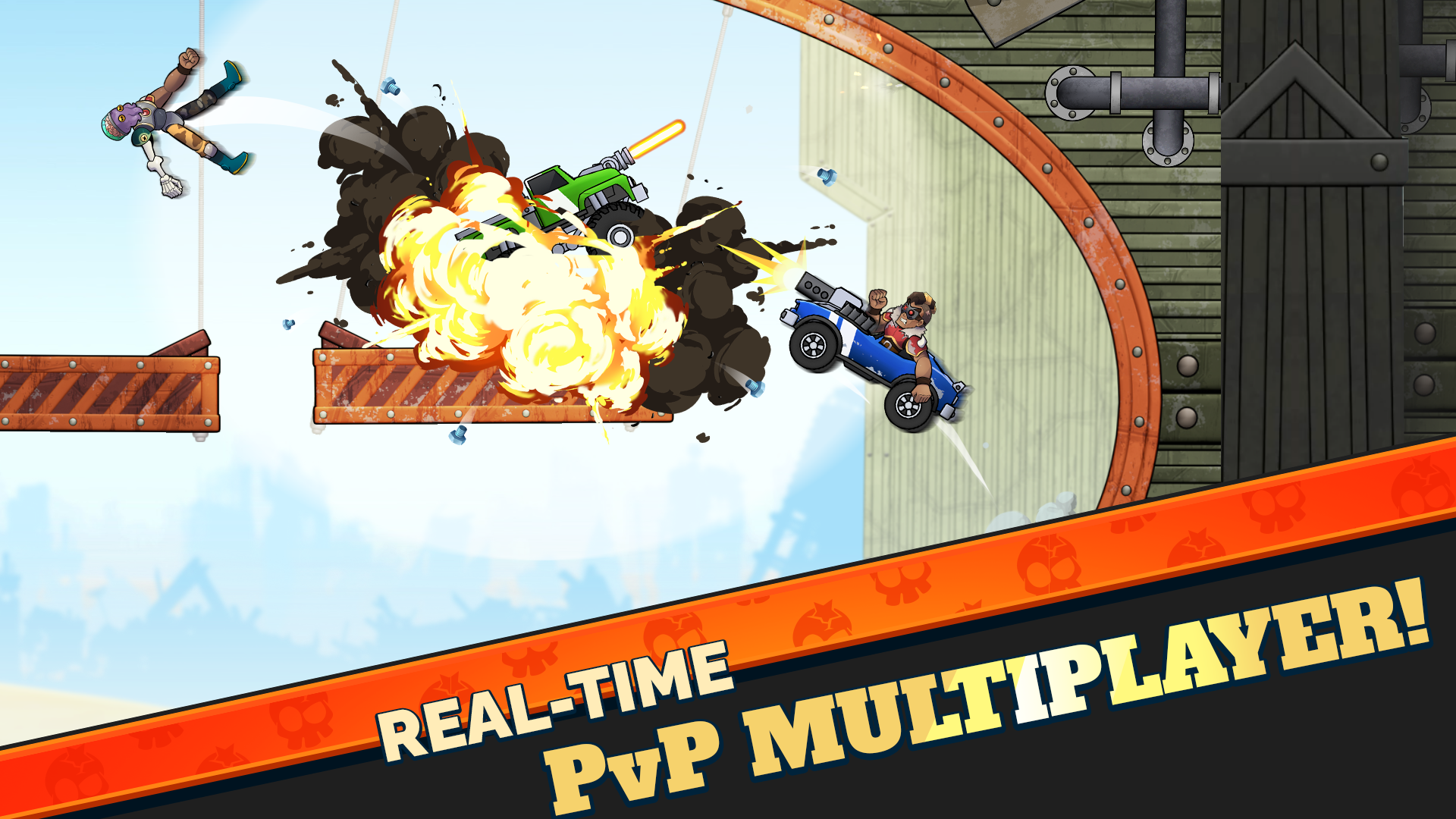 Smash Stars: Thunderdome is a fast-paced skill-based multiplayer car brawler with player ownership through NFTs at its core. Players go head-to-head in closed arenas filled with obstacles, ramps, and other hazards, using their vehicles armed with different weapons and powerups or boosts. The goal is to SMASH the opponent's head in any possible way, be it through weaponry, collisions, or nudging them towards the hazards.
Thunderdome Rigs: Vehicles, Socket Items, and Cosmetics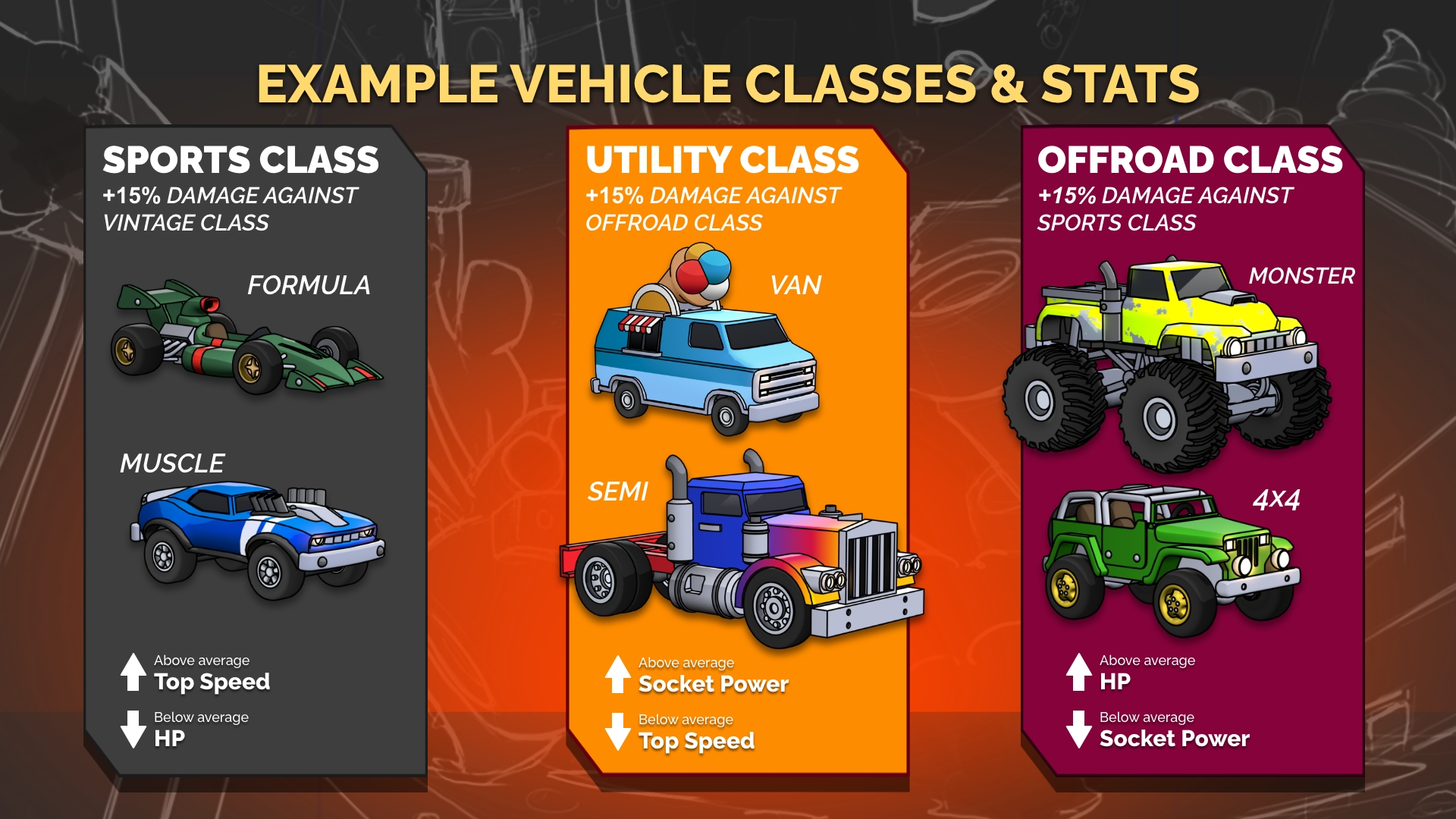 Vehicles represent the base of the Thunderdome Rig. They come in three different Classes (Sports, Utility, and Offroad), which dictates the vehicle's characteristics, physics, as well as advantages and disadvantages over other classes. The base stats of a vehicle depends on its Rarity, which can range from Starter (used during the onboarding), Common, Uncommon, Rare, Epic, Legendary, Perfect, and Mythic. Premium Vehicles (NFTs) of the same Rarity can be fused together to produce a rarer item.
Players can equip their vehicle with dangerous weapons and equipment, called Socket Items. All Vehicles have up to three Sockets available for attaching Socket Items, as long as there is enough Socket Power (not upgradable). Note that the quantity and type of Sockets are randomly determined upon Vehicle creation.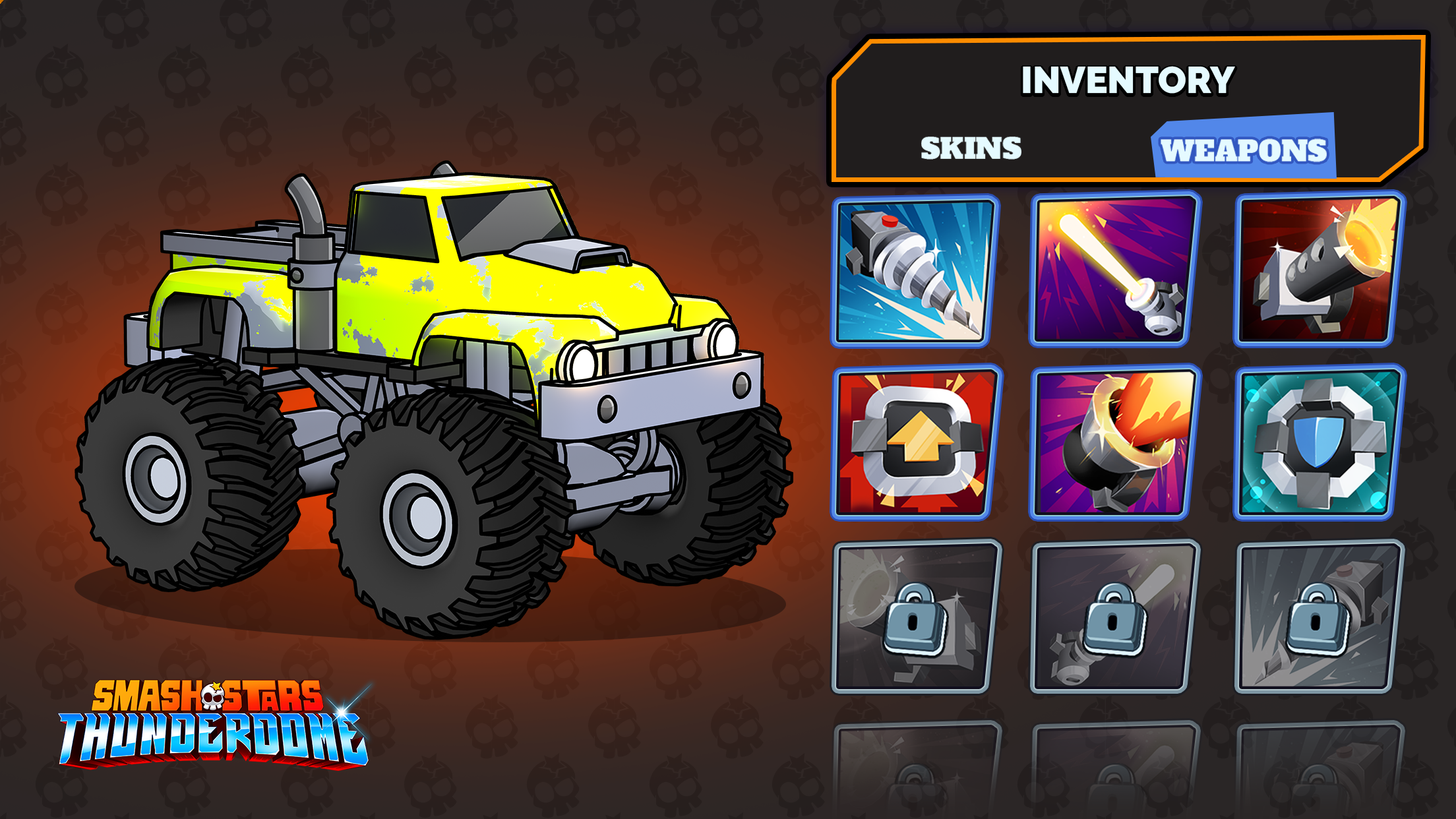 Aside from power weapons, players could also further customize and personalize their Vehicles with Cosmetics. This option is only available for Premium Vehicle NFT holders. They can change the appearance of their vehicle by replacing it with a custom Skin, which can be anything from color / texture variations, thematic makeovers, limited edition 3rd party designs, or seasonal patterns. The Wheels of your vehicle can also be changed to match your Vehicle's Skin!
Smash Stars Action Figures and Daemons
An Action Figure set is a bundle of NFTs that contains the following:
- Minimum parts: head, arms, body, legs, and shoes
- Additional parts: headwear, face wear, accessories, emotes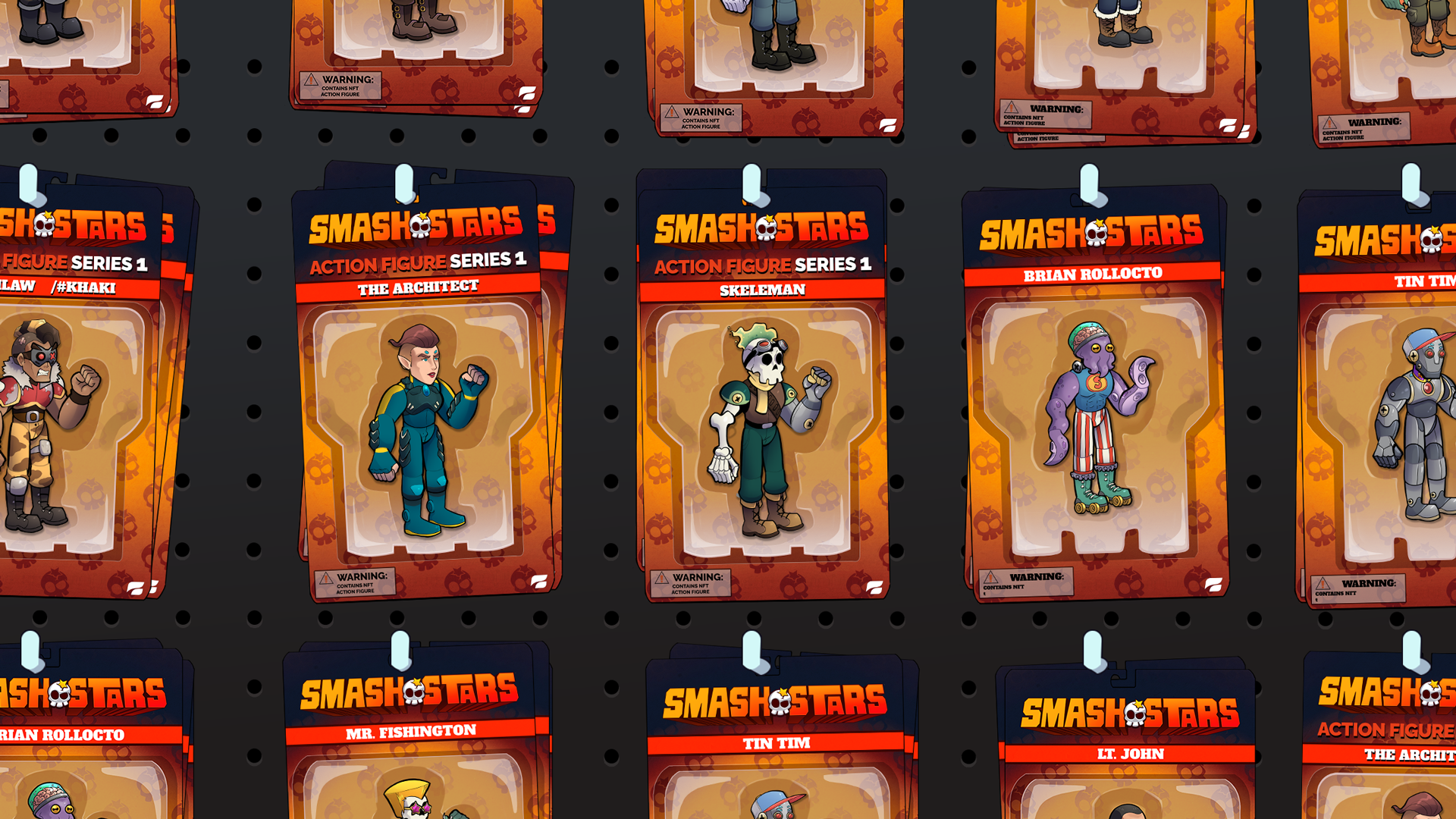 All players can start playing the game with the default Action Figure and Vehicle, but if they are really invested in the game, they can purchase a Premium Action Figure set to customize the appearance of their Action Figure. These cosmetic character skin NFTs take inspiration from 80s and 90s cartoon and toy culture.
Another type of NFT in Smash Stars is the Daemon NFT. It is a utility NFT that can be equipped to your Action Figure to increase your stats, and add a HYPE multiplier to earn more rewards from leaderboard rankings. The NFT will also give access to a mission road with daily / weekly challenges and rewards, exclusive airdrops, and tournaments.
To ensure a fair game for all, each Daemon will have a corresponding stat decrease for every one stat increase by random to ensure that there will be no "pay-to-win" mechanics.
Founding Team
Flowstate Games
A mobile game studio based in Helsinki, Finland composed of a team with decades of experience working on game studios like Rovio Entertainment (publisher of Angry Birds), and other indie gaming studios in Helsinki like Dodreams, Piñata, Skunkworks, and Redhill Games.
LinkedIn: https://www.linkedin.com/company/flowstate-games/?originalSubdomain=fi
Edvard Groundstroem, CEO and Co-founder
Former Marketing Director, Senior Business Development Manager, and Executive Producer at Rovio Entertainment. He is a key player in the implementation of different marketing strategies for Angry Birds like The Angry Birds Online Shop and The Angry Birds Showroom. He was also the Global Marketing Lead for several projects such as Battle Bay, Angry Birds 2 (20M+ downloads in its first week of release), and Angry Birds Match.
LinkedIn: https://www.linkedin.com/in/edvardgroundstroem/
Aleksi Hakkarainen, Code and Co-founder
Aleksi finished his bachelor's degree in Information Technology at Metropolia University of Applied Sciences in 2015, before joining Dodreams Ltd. as a Game Developer on the same year. Dodreams' hit game is Drive Ahead! with over 50M+ downloads and 1.59M reviews in the Google Play Store.
LinkedIn: https://www.linkedin.com/in/aleksi-hakkarainen-1b0858165/
Jari Räisänen, Design and Co-founder
Jari went to the same college as Aleksi, about one year ahead of him in the same degree. He co-founded Sapeli Studio, an indie game studio based in Helsinki, before joining Dodreams Ltd. as a Game Developer, and eventually a Technical Director after an ample amount of experience.
LinkedIn: https://www.linkedin.com/in/jari-raisanen/
Rudolf Valli, Creative Direction and Co-founder
Rudolf is also an alumni of MUAS, with a degree in 3D Animation and Visualization. He started his career at Rovio Entertainment as a Marketing Artist and Junior Graphic Designer, before going back to his alma mater to do vocation teaching topics on 3D Animation and Visualization. He then joined Voima Graphics, architectural visualization studio, as the CMO and Lead 3D Artist. He worked for Pinata, an animation and illustration studio, as a 3D Artist prior to joining Flowstate Games.
LinkedIn: https://www.linkedin.com/in/rudolfvalli/
Thoughts on the Team
The guys behind Smash Stars have good team chemistry. The members of the core team have had long-lasting relationships with each other way back from their alma mater, MUAS. Some of them also worked together at Dodreams Ltd. and Rovio Entertainment, and really made a mark by being key players in the success of their respective projects and initiatives. Having them all together on the same team is advantageous because they are familiar with the skills, strengths, weaknesses, and capabilities of one other. This is helpful when building something in a new dimension like Web3, since they have already established the essentials and core mechanics in building and developing a game, and the only thing they need to worry about is how to integrate blockchain in the best possible way in their game without compromising the gaming experience, which, they obviously did well after reading their whitepaper.
Advisors and Partners
Flowstate Games has raised over $4M of total funding, with the lead investor being Play Ventures (Partners Harri Manninen and Joakim Achren), and Equilibrium.
Source: https://www.crunchbase.com/organization/flowstate-games/company_financials
Tokenomics
There are no details on the tokenomics included in the whitepaper.
Roadmap
✅ 2022: Live website, community channels, design doc (whitepaper), and playable game demo
⬜ Q1 2023: Genesis Daemons NFT drop and soft staking, Vehicle and Socket Item NFT drops, Action Figure NFT drops, Marketplace, Alpha 2 browser launch
⬜ H1 2023: Mobile app, Land NFT Drop, Arcade Pass, Character Creator
⬜ H2 2023: Live Ops, Clans, Tournaments, Arena Creator, Land NFTs

Why I'm Bullish
Free-to-play. Everyone can play the game with the default Action Figure and Vehicle. But, if players want to extract the most value out of the time they invested in playing the game, then they have the option to purchase the NFTs to grant them full ownership of the items. For those who can't afford, they could still get their hands on the NFTs if they keep grinding in the game and earning HYPE, the off-chain in-game currency convertible to NFTs.
Balanced gameplay. Even if the Daemon NFT provides stat increases when equipped, it is designed to have a corresponding stat decrease based on its type. As a result, there will be no unfair advantage for the NFT players over the off-chain players. Aside from the mechanics of the Daemon NFT, I also like how the quantity and type of Sockets are randomly determined upon Vehicle creation. This prevents players from hoarding vehicles (if their Sockets are static) with more and better (type of) Sockets to have an edge over other players in terms of powerups and boosts.
Item decay feature. There will be two game modes in the game, Standard mode, where only the new, up-to-date, and playable Vehicles and Socket Items can be used, and Wild mode, where aged Vehicles and Items can always be played with. The implementation of item decay or aging items in Smash Stars: Thunderdome is very appropriate, since there will be a Smash Stars Character Creator feature for players who want to design and craft their own Action Figures. The item decay will incentivize players to build and craft. In addition, this feature will ensure that all items will be fresh and updated, and profusion of items in the Standard game mode will be prevented.
Battle pass mechanics. Smash Stars team did a great job in not shearing away from the norm of most games nowadays in the implementation of battle passes. This is one of the most popular strategies to generate revenue post-launch, as it provides more value through better and guaranteed items, compared to the usual loot boxes and microtranscations in most games. It's also very profitable because it lures or encourages players to spend money if they want to skip to a battle pass level instantly for exclusive rewards. Players are also generally excited when it comes to new or exclusive cosmetic items in games. The biggest benefit of battle passes is their optional status. Players who are not interested in copping the latest items and cosmetics are not forced to purchase the battle pass.
Revamped version of their Web2 predecessor. After digging deep, I noticed that Smash Stars: Thunderdome game resembles a lot like Dodreams Ltd.'s hit game Drive Ahead!, but the former has smoother and more responsive controls, although I'm not sure if they just used the same physics or it is just placebo on my end. The game mechanics are almost identical, and they even used the same punchline "SMASH" for both Drive Ahead and Smash Stars: Thunderdome. Other noticeable similarities are vehicle types, player crews, interactive arenas with obstacles and hazards, arena builder. Checkout some screenshots of the game below, and observe how there is also a reference of the in-game currency HYPE of Smash Stars in Drive Ahead.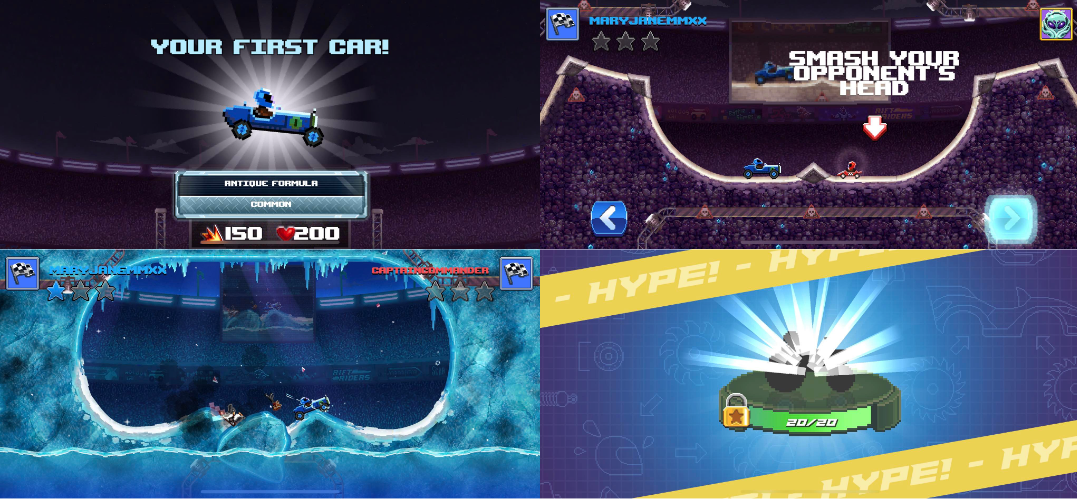 Twitter Thread
To know more about Smash Stars: Thunderdome you can reach out to them via the following links:
Twitter: https://twitter.com/SmashStarsGame
Discord: https://discord.gg/YnpSW7a7qh
Website: https://smashstars.games/
Whitepaper: https://docs.smashstars.games/thunderdome/
For partnerships and collaborations, please reach out to me via any of the following channels:
Twitter: https://twitter.com/0xconglomerate
Discord: https://discordapp.com/users/998408827756093490
Portfolio: https://0xconglomerate.notion.site/Web3-Gaming-Portfolio-a73ebd01942840e0a04f7f7d0ca4ff70
#
Collect this post to permanently own it.
Subscribe to Conglomerate Digest and never miss a post.
#gaming
#cryptocurrency
#blockchain
#web3gaming
#nfts