A faster, smoother & more powerful Creaton is almost ready to be launched!
Slowly but surely, decentralized technology is giving the same experience as using a normal website or app, while also opening up extra possibilities where people are no longer burdened by the limitations of Big Tech and will be able to freely create and exchange information & value.
We want Creaton to be a truly decentralized & next-generation Social Media platform, therefore we opted to integrate these new technologies before launching for the mainstream market.
Roadmap for the new Creaton 🛣️
Phase 1: Deploy Creaton on zkSync Era
ZkSync is a hyperscalable and secure L2 zk-rollup on Ethereum.
ZkSync recently went live but Protocols like Superfluid, Unlock (which are also dependent on other protocols) need to be ported over to zkSync Era in order for Creaton to go live.
We are in communications with their teams to make this happen soon, but if it would take longer than expected we will publish a simpler version of Creaton that won't contain certain features yet.
We believe zkSync enables decentralized apps to be used by everyone. Cheap transaction fees and native Account Abstraction enables things like being able to create and log in to a crypto wallet with biometric authentication on your phone and batching multiple transactions into one while having to pay 0 gas fees, making crypto easy enough for most people!
ETA: ~June, but no specific launch date from Safe and Superfluid Protocol yet.
Phase 2: Add subscription-gating of content with Threshold Network
Threshold Network (formerly known as NuCypher) is the largest and most decentralized encryption network which Creaton is partnered with.
Their upcoming feature "CBD" (Condition-Based Decryption) is needed to unlock content for fans when they are a subscriber and are holding the membership NFT from the creator.
This feature is also less than a few months away from going into production, so once again Creaton might have to go live without this feature at launch.
At the moment Lit Protocol is being used for encryption, but it is currently not decentralized, while Threshold is decentralized with dozens of nodes on the network!
ETA: Q3
Phase 3: Token & DAO
The function of the token is to create a better experience for the users of Creaton.
Even centralized platforms with massive amount of computing power and AI algorithms are not fully able to fight off spam. Those who contribute to the platform will earn $CREATE which in turn strengthens their reputation and can then spend it to create better content, this is part of our token economic flywheel.
Token holders are able to vote on features, tightening the feedback loop between the users the development of the platform.
$CREATE enables the use of AI creator tools, permanent content storage on Arweave and near-unlimited gasless transactions on Creaton.
A long term airdrop program will reward engaged users!
DAO Foundation
We have seen that current DAOs don't really fulfill the mission of decentralization, often is the "Foundation" able to override what the token holders wanted on Snapshot.
Therefore the Creaton DAO will wrapped in a Marshall Islands DAO LLC which has truly on-chain governance, giving token holders voting power to execute proposals for grants and platform upgrades all on-chain. Basically each token holder has power over the DAO wallet!
ETA: The token will go live once Superfluid is integrated, as $CREATE will become a streamable Super Token!
Here is a sneak peek of a few features we are working on:
Creaton Communities
In order for content discovery to work on Creaton, it will utilize a structure similar to Reddit, where communities create content around specific topics on their own community page.
This way, instead of centralized algorithms deciding everything, we let users discover the communities and creators they feel the most connected to.
Eventually, communities will have their own token for governance, reputation and rewards. We will work closely with communities to deliver their needs!
AI Creation Tools
Creaton is integrating an AI art generation feature in the upload page. This will be the first of many tools that creators will be able to harness to increase their creativity!
Creaton needs to have a good single-player experience.
Come for the tool, stay for the (decentralized) network!
At the moment we are planning to make the feature public with a modified version of Stable Diffusion, which has very close results to the closed-source MidJourney: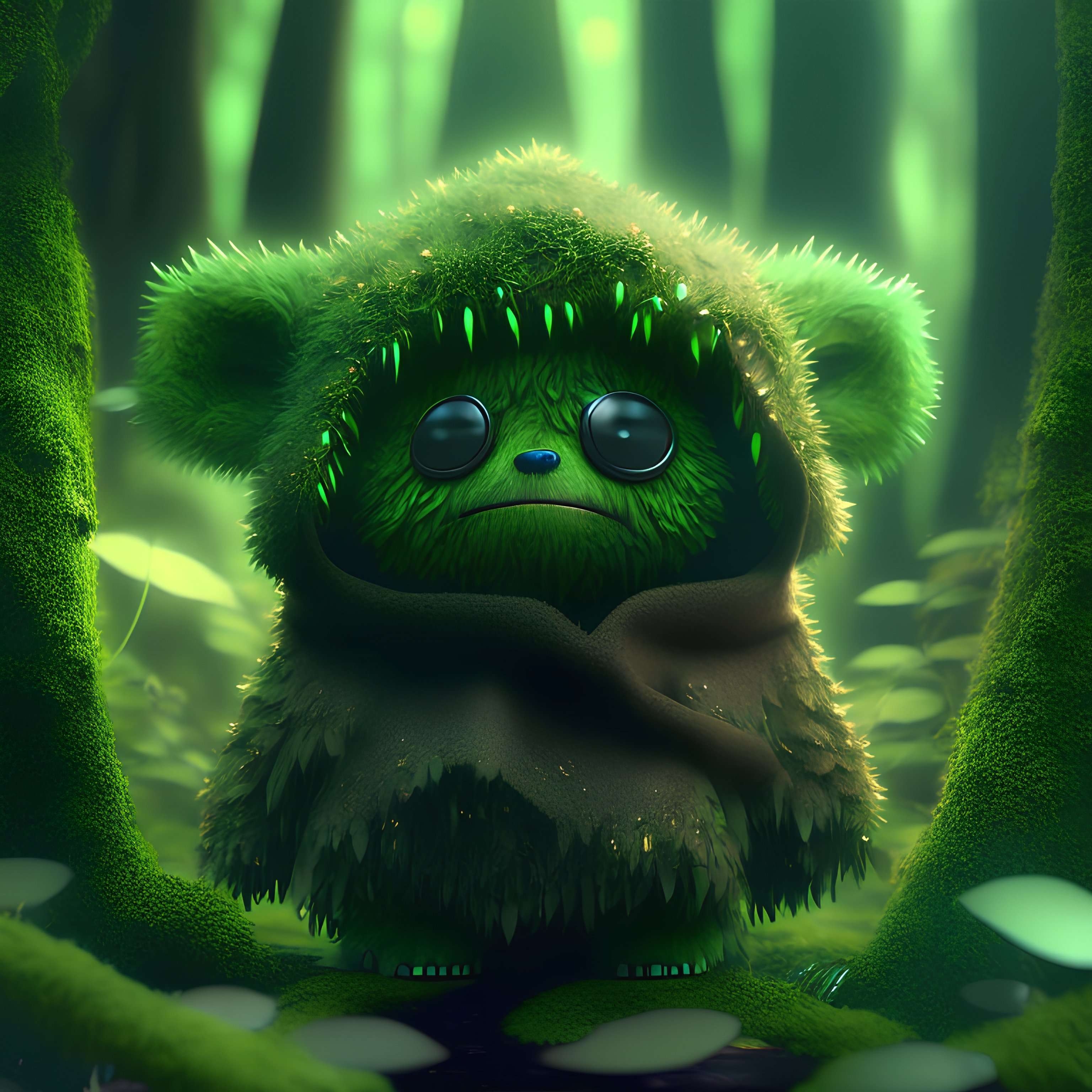 ---
Soon we will also be re-starting our monthly community calls to keep the community engaged and up to date.
With crypto becoming more accessible we're confident that with the continued innovation and progress, mass adoption of crypto is just around the corner.
Get ready for an exciting era of decentralized social media & the internet 🌐🚀