Spending money on games is a waste of money!
This phrase was a notion that my parents frequently emphasised throughout my childhood. My parents believed that the money spent on games was a one-way street ☝🏼 — once it left our pockets, it wouldn't come back. Today, I stand in a different landscape where I can confidently tell my parents that spending money on games is a two-way street with cryptocurrencies. ✌🏼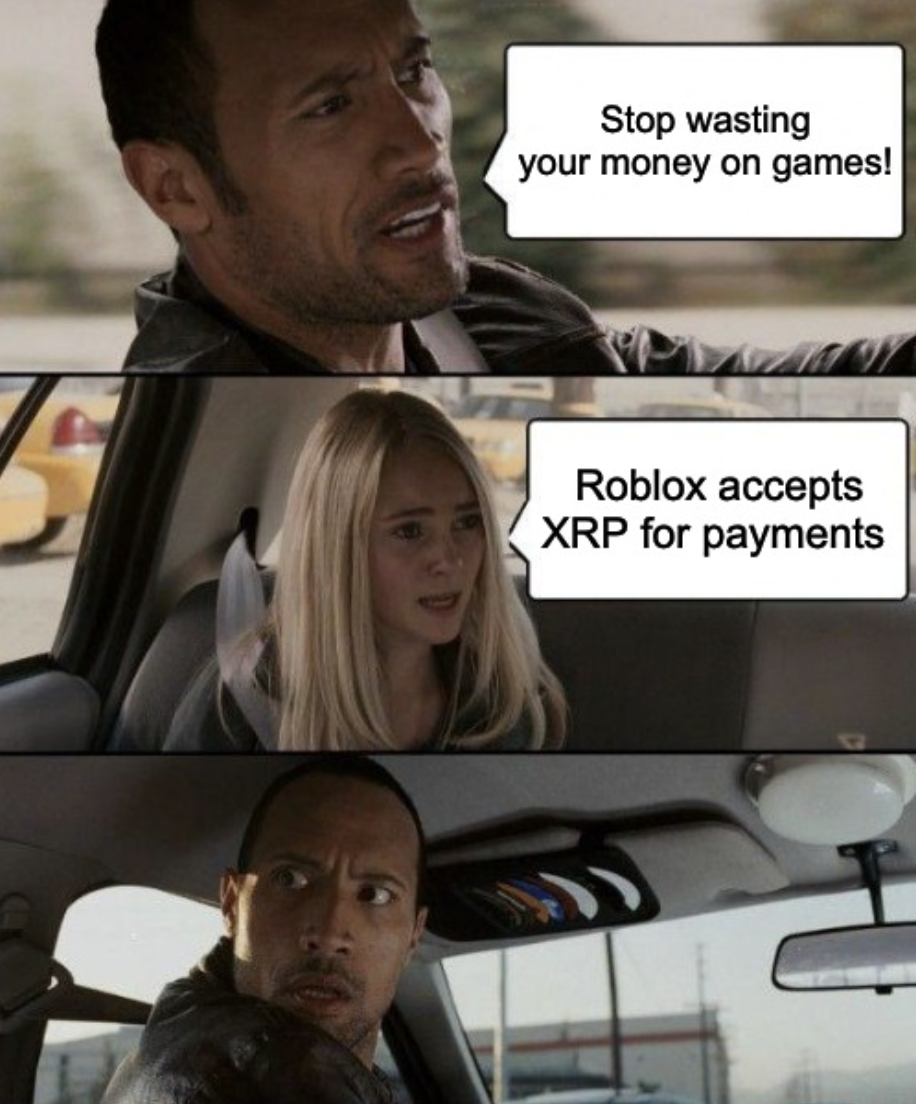 Bitpay, a prominent cryptocurrency payment processing service, recently announced on X / Twitter that XRP is accepted as a payment method for games that use Xsolla. WOO HOO !~ 🙌🏻
Before I cover how this news is game-changing for the Web3 Ecosystem, let's touch base with some background knowledge and a brief history of Xsolla first. 🕣
Who even is Xsolla?
Xsolla is a global video game commerce company that provides tools for many well-known gaming firms to use. They have been a pioneer in the cryptocurrency payment industry, with a focus on the video game sector. 🧑🏻‍💻
Xsolla and Bitpay's partnership started way back in 2014 when the service started to accept payments in Bitcoin. Since then, the company has expanded its cryptocurrency offerings to include a wide range of coins and tokens, including Ethereum, Litecoin, and Dogecoin.
Xsolla has also partnered with leading cryptocurrency companies, such as Crypto.com and Coinchange Financials. This partnership not only streamlines the payment process for sellers, providing a hassle-free experience for accepting cryptocurrency payments, but it's also a victory for buyers. They can effortlessly utilise their cryptocurrency to seize in-game goodies and services, turning the transaction process into a seamless and satisfying venture for both sellers and buyers alike. 😌
With Xsolla actively pushing the boundaries of cryptocurrency adoption within the gaming industry, the usage of cryptocurrency in well-known gaming firms is no longer a myth but a tangible and revolutionary reality. 🤩
Apart from Roblox, Epic Games and Ubisoft are just a few of the other well-known gaming firms that use the Xsolla worldwide payment network to process payments. 🎮
Wait... Isn't Fortnite created by Epic Games and Assassin's Creed created by Ubisoft ⁉️ 😮
Well yes! You are right! So far, the confirmed integration of XRP is only for Roblox and SMITE and has not yet been integrated for other well-known gaming firms. 😳
This brings me to answer the next question:
How is the integration of XRP as a payment method for Roblox GAME CHANGING? 🤔
Firstly, let's discuss the infamous game: ROBLOX. 🤖
Roblox has truly become a digital metaverse of its own. Boasting a massively multiplayer online game platform, it empowers users to not only play but also create and share immersive 3D experiences. 💻
The platform's meteoric rise in recent years is evident in its staggering 66.1 million daily active users, engaging with a diverse array of games and virtual adventures. What's particularly fascinating is that a substantial 43.96% of these users are under the age of 13, underscoring Roblox's broad and inclusive appeal. 😱
As a financial powerhouse, Roblox doesn't just captivate the imagination, it commands a significant gaming economic presence. In the first quarter of 2023 alone, users invested a jaw-dropping $773.8 million on in-game purchases. 🤯
This financial prowess not only solidifies Roblox's position as a gaming giant but also hints at the evolving landscape of virtual economies within the gaming industry. 💪🏼
Right now, the integration of XRP into Roblox's gaming experience is seamless as it is available across Windows, macOS, Android, iOS, Xbox One, and PlayStation 4. Roblox's shift towards incorporating XRP payments not only signifies a practical enhancement in the gaming landscape but also solidifies its dedication to embracing the future of digital finance. 😎
With these pioneers leading the way, it opens the door for the possibility of more well-known gaming firms embracing XRP as a payment method. 🤗
The intertwining future of Blockchain Technology, Cryptocurrency and Gaming has never looked more promising. 🥳
As we navigate this intersection of decentralised finance and gaming, a quirky question arises for your future:
Will you stop your child from spending money on games such as Roblox? 🤭
Collect this post to permanently own it.
Subscribe to Sagacious By Dann and never miss a post.
#roblox
#xrp
#ripple
#xsolla
#bitpay
#cryptocurrency
#blockchain
#gaming