The TL;DR
ThinkDecade met Vitalik Buterin at ETH Africa and got this beautiful photo together wearing his 1-of-1 DAOpunk shirt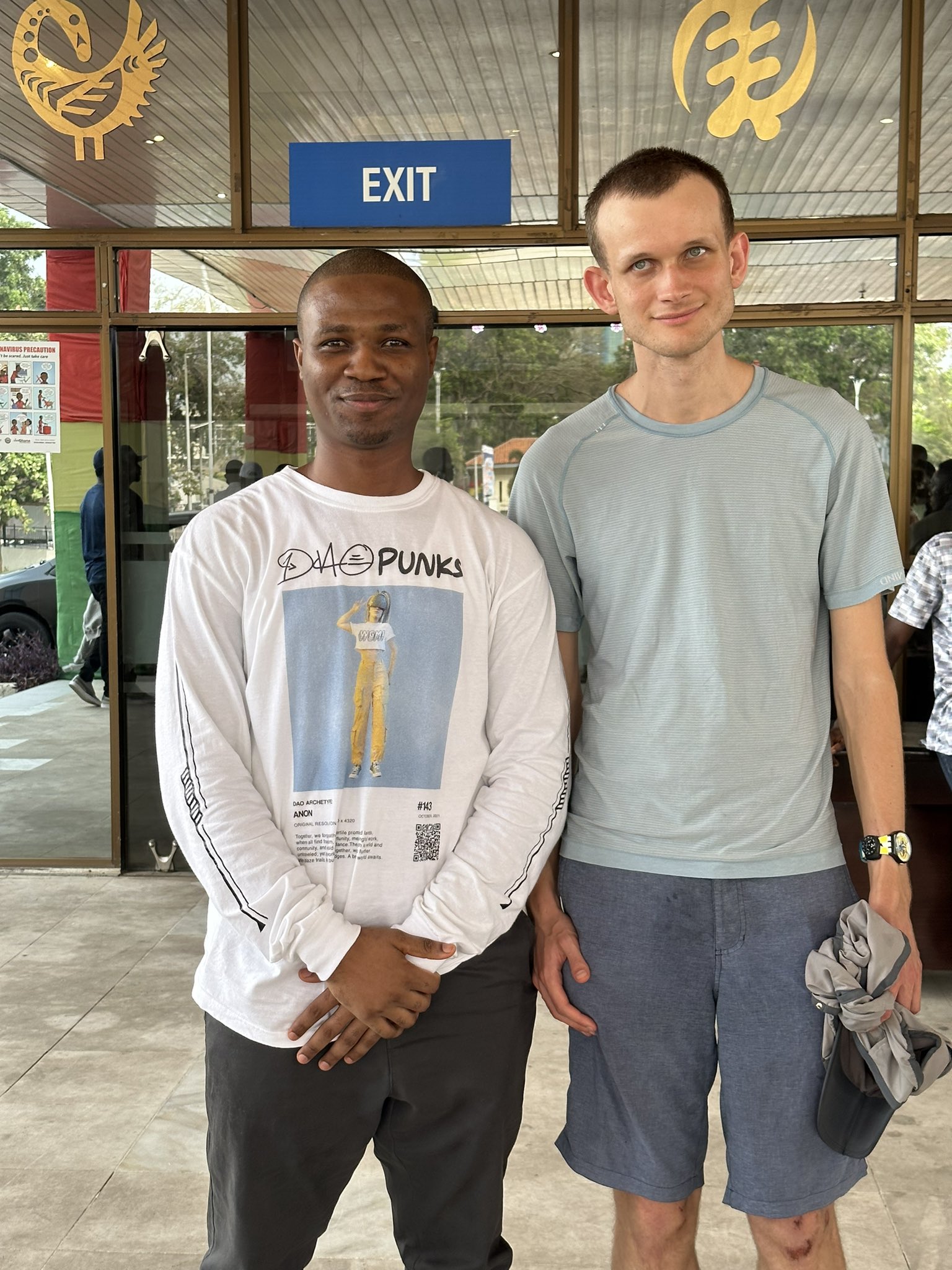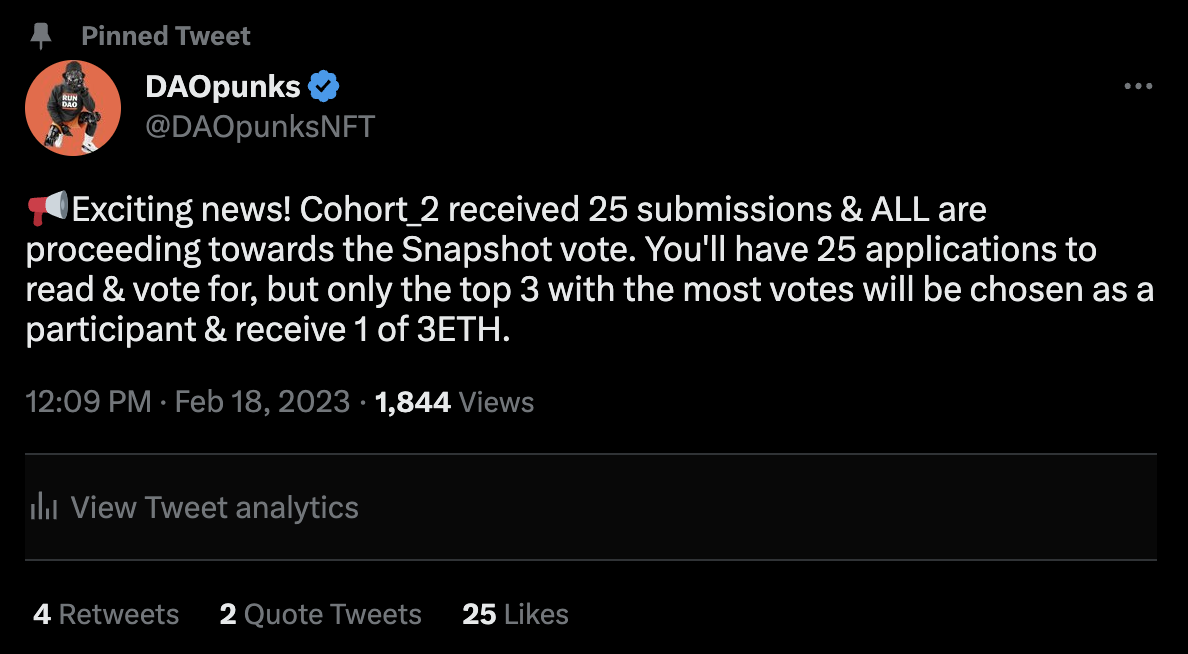 We had 25 submissions for cohort_2, all of whom are proceeding to Snapshot vote this Sunday!

Crypto Bushi, the Grants Coordinator, has hosted several AMA Twitter Spaces to get to know the applicants. Here are the AMAs so far:

Progress continues on Crypto Bushi and LiveFast's DAOpunks NFT and Merch drop. Stay tuned for more details.
Job Board and Talent Collective - Pallet
Two more highly qualified candidates have been added into our talent collective.

We currently have 88 members in our Talent Collective and over 25 jobs posted to our Job Board.

Find more about our Talent Collective and our Job Board by visiting our Pallet: https://daopunks.pallet.com/.
Are you looking for work in Web3? Do you have a specific set of skills that may be desirable by companies, organizations, and other DAOs? Whether you are passively, actively, or just window-shopping opportunities or jobs, consider joining our Talent Collective .
Together, we can and will find the freedom that Web3 offers
Important Links
DAOpunks Pallet: https://daopunks.pallet.com/
Commonwealth: https://commonwealth.im/daopunks
Youtube Channel: https://www.youtube.com/channel/UCN0WU5a9e2OpgkHjswlPRlw
Discord: https://discord.gg/daopunks
Twitter: https://twitter.com/DAOpunksNFT
Website: https://www.daopunks.io/
Suggestions & Feedback
Do you have any suggestions of what you would like to see in these weekly update?
Contact livefast9986.eth#6291 in Discord or via email at LiveFast9986@gmail.com
#livefast9986.eth
#weekly update
#cohort_2
#job postings
#pallet