The TL;DR
The SnapShot for cohort_2 has ended and we have our winners! Congrats to @Ernest_of_Gaia#4762 🏴🦇🔊, @Sprinklesforwinners, and @erinr | ELI5

Another Weekly Talent Collective Bounty Positions was released this past week, highlighting the current positions companies that are subscribed to our collective on Pallet are looking to fill through our Talent Collective. If you are interested in being considered for one of these roles, apply to join our Talent Collective. You can read the article here:

Attempts were made to have us verified on OpenSea this past week, but were to no avail. While the DAOpunks collection exceeds the 75ETH volume, OpenSea has additional metrics that are more opaque that we do not apparently meet. According to their rules, in order to receive a verified status, we first need to have our account verified with them. We have completed the prerequisite of establishing a username, profile picture, verified email address, and connected Twitter, Instagram, and Discord, but alas it was not enough.

During the Grants call, it was once again brought up a decision to revisit the topic of voting and whether we switch to Quadratic Voting or keep it at Weighting Voting. The reason is because Snapshot has improved significantly since we started and now offers Quadratic Voting. It is unclear if making this switch is necessary, but talks will continue. However, it was also brought up that since Snapshot now offers hidden voting (where people cannot see how many votes each option has) we now need to account for a situation where a tie occurs and a run-off is necessary. Thus an amendment to the grants framework will be worked on over the next few weeks to account for this and possibly the voting mechanism.

Also discussed the need to revisit the Governance Framework. This will be necessary as the next NFT drop will necessitate rule and structure for the community and its best to have this in place prior/during the next drop.

Progress continues on Bushi and LiveFast's DAOpunks NFT and Merch drop.
Job Board and Talent Collective - Pallet
DAOpunks has partnered with Excelsior Labs on our Pallet. Excelsior Labs has recently raised enough funding during their pre-seed and is looking to build out their team to work on their project. They are working on making and creating DAOs easier through a modular DAO generator that will provides various tools including the creation of multi-sig wallets, Voting mechanisms and forums, treasury management, and more.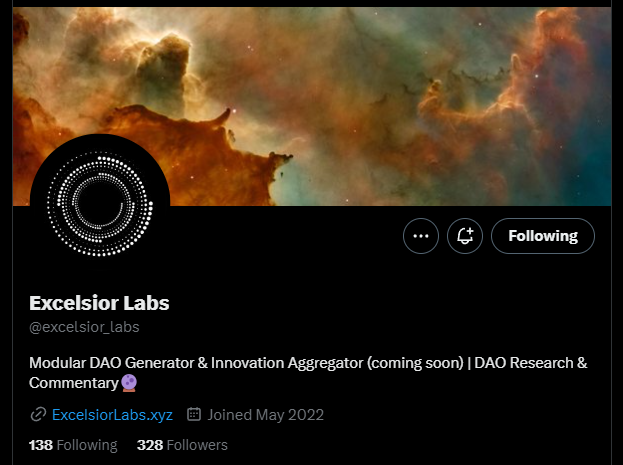 Excelsior Labs are currently looking to fill the role of Chief Technology Officer, which offers remote work that is salaried and provides equity. If this interests you or you want to find more, feel free to apply or read more about the position in their official job listing: https://daopunks.pallet.com/jobs/681ac406-5274-47ee-8bc3-fb7a66183954

We currently have 92 members in our Talent Collective and 29 jobs posted to our Job Board.

Find more about our Talent Collective and our Job Board by visiting our Pallet: https://daopunks.pallet.com/.
Are you looking for work in Web3? Do you have a specific set of skills that may be desirable by companies, organizations, and other DAOs? Whether you are passively, actively, or just window-shopping opportunities or jobs, consider joining our Talent Collective .
Together, we can and will find the freedom that Web3 offers
Important Links
DAOpunks Pallet: https://daopunks.pallet.com/
Commonwealth: https://commonwealth.im/daopunks
Youtube Channel: https://www.youtube.com/channel/UCN0WU5a9e2OpgkHjswlPRlw
Discord: https://discord.gg/daopunks
Twitter: https://twitter.com/DAOpunksNFT
Website: https://www.daopunks.io/
OpenSea: https://opensea.io/collection/daopunksnft
Suggestions & Feedback
Do you have any suggestions of what you would like to see in these weekly update?
Contact livefast9986.eth#6291 in Discord or via email at LiveFast9986@gmail.com
#weekly update
#livefast9986.eth
#pallet
#opensea verification
#cohort_2
#nft drop
#job postings