The TL;DR
We have our first blog posts from cohort_2. Check them out below!

Another attempt to get verified on OpenSea transpired this past week, but we were unsuccessful.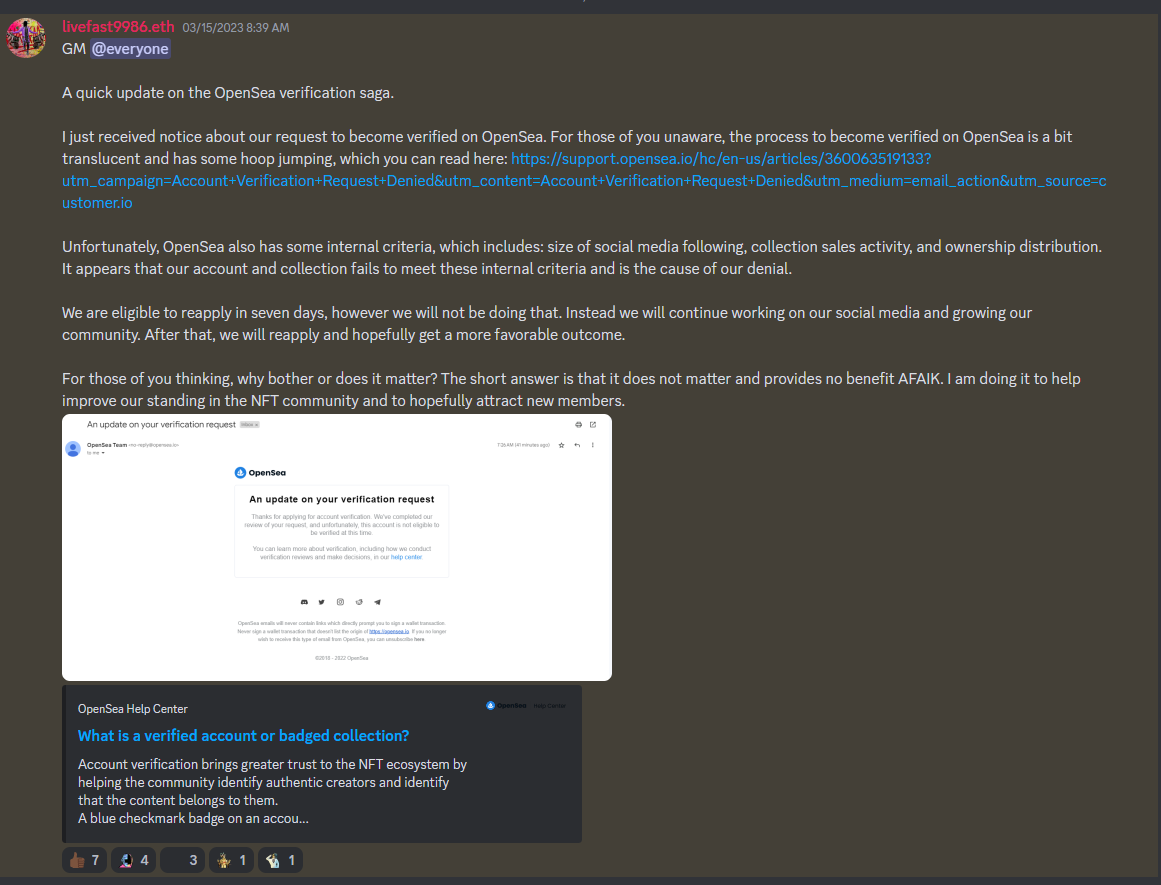 Progress continues on Bushi and LiveFast's DAOpunks NFT and Merch drop. Test shirt was ordered and should arrive next week
cohort_2 Blog Posts
Ernest_of_Gaia#4762 🏴🦇🔊
Sprinklesforwinners
erinr | ELI5 DAO
Job Board and Talent Collective - Pallet
DAOpunks has partnered with Excelsior Labs on our Pallet. Excelsior Labs has recently raised enough funding during their pre-seed and is looking to build out their team to work on their project. They are working on making and creating DAOs easier through a modular DAO generator that will provides various tools including the creation of multi-sig wallets, Voting mechanisms and forums, treasury management, and more.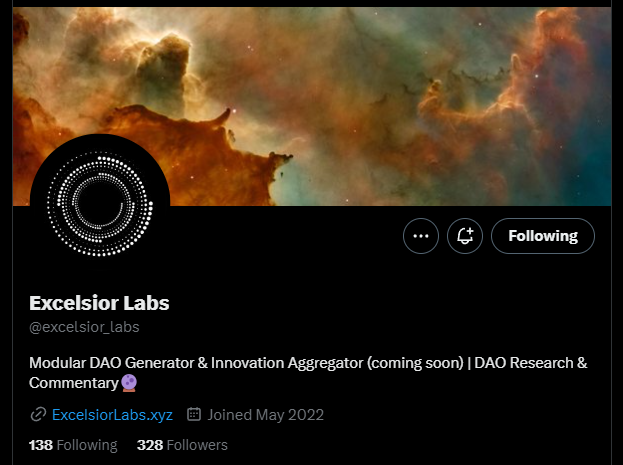 Excelsior Labs are currently looking to fill the role of Chief Technology Officer, which offers remote work that is salaried and provides equity. If this interests you or you want to find more, feel free to apply or read more about the position in their official job listing: https://daopunks.pallet.com/jobs/681ac406-5274-47ee-8bc3-fb7a66183954

We currently have 92 members in our Talent Collective and 29 jobs posted to our Job Board.

Find more about our Talent Collective and our Job Board by visiting our Pallet: https://daopunks.pallet.com/.
Are you looking for work in Web3? Do you have a specific set of skills that may be desirable by companies, organizations, and other DAOs? Whether you are passively, actively, or just window-shopping opportunities or jobs, consider joining our Talent Collective .
Together, we can and will find the freedom that Web3 offers
Important Links
DAOpunks Pallet: https://daopunks.pallet.com/
Commonwealth: https://commonwealth.im/daopunks
Youtube Channel: https://www.youtube.com/channel/UCN0WU5a9e2OpgkHjswlPRlw
Discord: https://discord.gg/daopunks
Twitter: https://twitter.com/DAOpunksNFT
Website: https://www.daopunks.io/
OpenSea: https://opensea.io/collection/daopunksnft
Suggestions & Feedback
Do you have any suggestions of what you would like to see in these weekly update?
Contact livefast9986.eth#6291 in Discord or via email at LiveFast9986@gmail.com
#weekly update
#livefast9986.eth
#cohort_2