Where to start with my Blogs? Part 2
So I started my last blog, or Part 1 of this blog with; all good blogs should start with an opinion or a question. Well I still don't agree with that, but this one does and it starts with why? Why to a lot of things, but essentially me digging deeper than I ever had, to start to understand my why. I know a lot more about my why now. And it is to enjoy things and smile. To lift others by embracing the values that drive my positivity and to live in the moment for me.
subs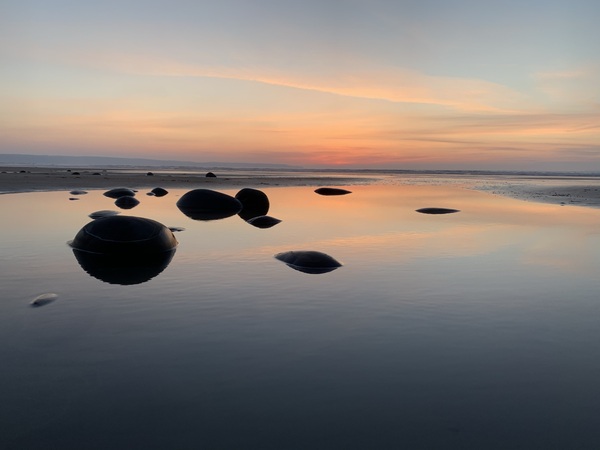 Towards the end of my relationship I had truly lost my why. I was 30+ yrs old, chasing a want to get better at pool and not knowing why, other than it was a focus. When I was playing, I could just focus on processes and getting better. Ignore the outside noise of work or my relationships. Forget the stresses of trying to please everyone but me and live in the moment. And I am a decent pool player. Not elite, with some more dedicated focus, maybe I could have been elite. Maybe I still could, but it is not something I have an overriding desire to do anymore.
Pool was the one of the two social things I did when my partner left me, and I only did both because I felt I would have been letting people down if I didn't. More than I felt that my company was a burden to them… And that's the crux. I was in so much shock after the loss of my partner, and everyone else, that I was a burden to me. That led me to a place where I was unable to use the support available to me. Even though it was being offered.
I have learnt some things from this. Someone only offers help because they want to. Let that person help, for you and them. It will make a difference and you get to set the boundaries, never forget that. "Let me know if there is anything I can do", doesn't mean "I will do anything" but does mean you have someone to listen to you, if you need or want. Let the people that love you, lift you. In turn it lifts them as well. It's a win-win situation.
At the peak of my worst. I was massively overweight, in emotional and physical pain (the physical pain is a daily thing, the joys of an auto-immune condition, and has been for over 10 years now - it has been manageable for some time, and hopefully it remains that way, touch wood) and I was in a job I hated. I took the job to spend more time with the person that left me, was in a house I didn't want to be in, but had to pay for, and I didn't want to give it up either. We had worked incredibly hard to get on the property ladder. This uncertainty was arguably as bad, as the certainty of the things that had happened.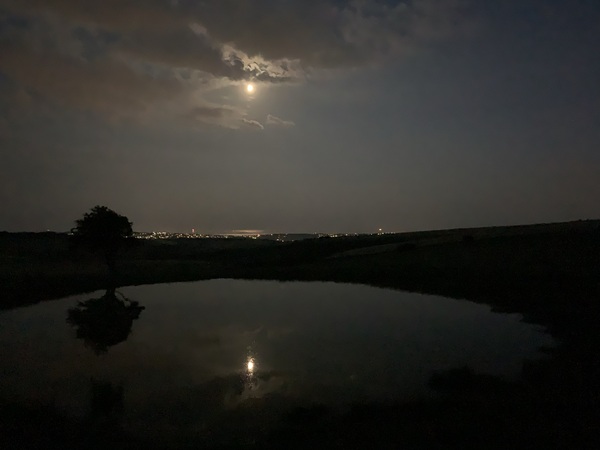 How did I pull myself out of this? Well first things first, I pulled myself out and I should have sought help. At any point. And to be fair, I could probably still utilise some professional support in regards to that time of my life. This is a learning experience for me. I don't feel like I need it now, but if I feel myself slipping again, I will seek support. I also let people in and I am honest with my emotions and me now. I don't think I ever was until after that relationship ended.
I came to the realisation that I didn't want to be overweight and miserable anymore. I assessed myself at the end of the year, 2018, and wanted to change. So I wrote a Facebook post. It is still there. It was one that helped me grow and one of my first public expressions of emotion on a social media platform. Something you all are fairly used to seeing now.
I then implemented some lists. Including a really simple one. This list changed my life and led me down the path of positivity and self growth. And I will explain a little about how each point impacted my mindset for the better.
1. Make your bed - this gives you a sense of purpose and starts the day off with you being organised. Sets you in good habits for the rest of the day. The first achievement of your day too.
2. Smile - they are infectious. People smile back and that lifts you both. Never a bad thing. People hear smiles on phone calls, around corners and they feed off the energy a smile contains. A powerful tool to help you add positivity everywhere you go.
3. Exercise - sounds simple. It is. Make it exercise you can enjoy. 10K steps. Gym work. Body-weight work. Play a team game. There is an exercise you get on with. Find it and make time for it. In an ideal world, do exercise outside.
4. Shower/bath - I perform better when I am clean. I feel refreshed and ready to go. I have more energy. And citrus 'flavoured' shower gels help me!
5. Prepare and eat fresh food - whole foods, unprocessed things, as close to natural as possible. You get the same sense of achievement for cooking and eating as you do for making your bed. With practice, shopping, time management and prep all get easier. Cut out the fizzy drinks (apart from sparkling water). I drink black coffee and water (including sparkling water).
6. When asked how are you? Respond with "Fantastic", "Having an amazing day", "Really well" etc. And say it with that smile above - cannot advocate this enough. This is probably the biggest thing for me. It changed my habits. Smiling and being positive when I greet people, encourages them to smile and be positive back. It creates a circle of positivity that grows outwards and impacts others. And lifts me. Things that positively impact you and those around you, can only be good things.
7. Do one thing for someone else everyday and expect nothing back in return - you will get something in return. You will feel good. And that's OK. You are allowed to. We come back to you positively impacting a minimum of 2 peoples days. How is that ever bad?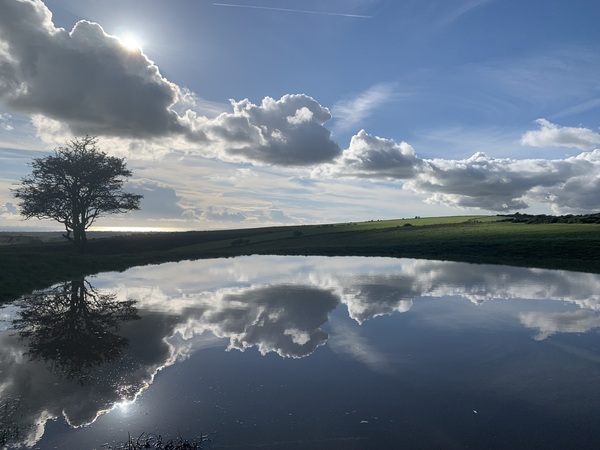 This list helped me find my why. The reason I get out of bed. And my reason why? To live in the moment. To find joy. To hunt for the smiles and find them. That led me to other why's. We can drive change with our behaviours. In small ripples at first. But even the smallest ripple can turn into quite the wave. I want to lift others up. I want society to be fairer. I want us to have more respect for one another.
I aim to drive change by leading by example. And by showing the values I embody, no matter the situation - care, compassion, consideration, empathy, kindness, love and trust. I believe these encourage other core values like accountability, honesty and integrity to name a few. I don't always get it right, but I am accountable when that happens.
I want us to value time and effort more and money a little less. I believe that web3 can give equality of opportunity. I believe that by being in tune with ourselves emotionally, it shows vulnerability without making us vulnerable. I believe that is a strength that only helps you grow as an individual. I believe being accountable to ourselves is our path to greatness.
I think greatness means being the best you that you can be. Nothing more, not wild global achievements. Just living your best life for you and those you care about. Greatness means you overcome obstacles in your way. You find your why and you flourish. You love and trust regardless. Greatness to me, means you have found your you!
Expect a regular Friday email from me. Next week I will start the dive into my Crypto and NFT journey. I intend to start sharing some of my Twitter threads as well as some other things. I have no idea when they will come out, but they won't be on Friday's. Thank you for sticking with me this far. I appreciate your time.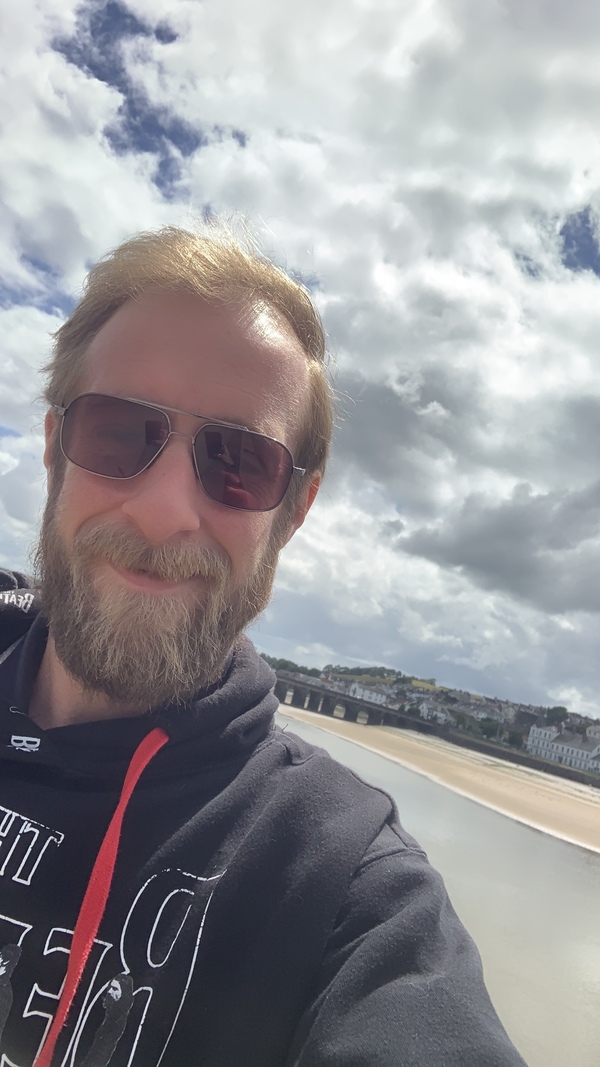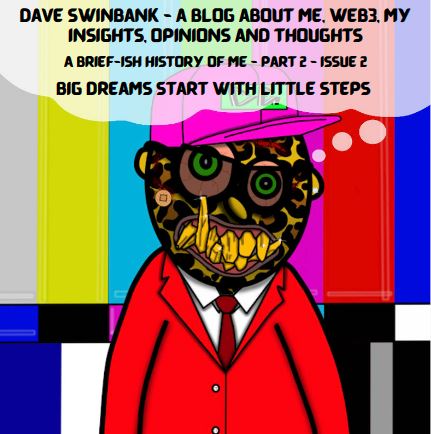 Collect this post to permanently own it.
Subscribe to Dave Swinbank - a blog about me, web3, my insights, opinions and thoughts. and never miss a post.
#davc_s
#blog
#web3
#cryptocurrency
#crypto
#blockchain
#believeinyou