There are a lot of reasons to take some time away, even if this space is a passion. As passionate as we all are, it probably doesn't feel like work. Being immersed in this ultra fast moving technological environment is incredibly stimulating, but it can also be all consuming. Give yourself a break and stay away from Web3 for a moment, even if you still use your social channels.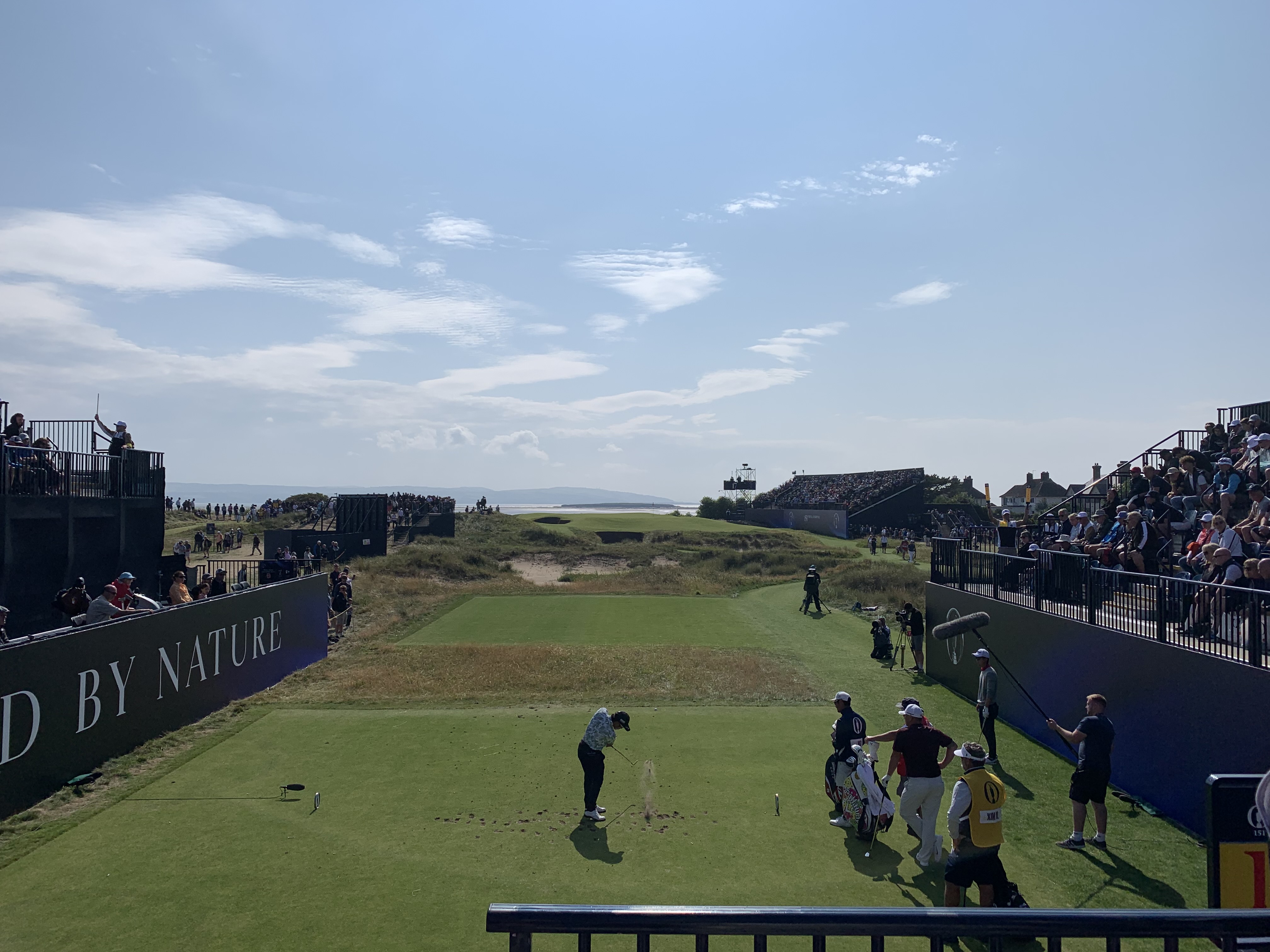 I took an entire week off, effectively. And I think I have done exceptionally well at staying away from Web3 and The Blockchain. Certainly in terms of day to day stuff. I have avoided DM's (I will reply, I promise), my Tweets have been sharing my time away (apart from one - for the culture... for the culture of money, but that's for another time), my replies on Twitter have been GM's or replies to non Web3 things (for the most part) and even my likes have been similar.
I have completely stayed away from Discord, Slack, Telegram, Google Apps, my emails and anything else that can contact me and expect things in this space (even tried to not pay attention to Twitter notifications - tried). I know this means that I have missed things, important things as well as friendly things. And whilst there is a little bit of FOMO hanging around, I would not change my choices over the last week, not for the world.
Of course Jay and I spoke about Squibbly things. Jay, Jo and I spoke about Squibbly things too. We also chatted a little bit about the space as a whole and what it means. From a philosophical and an end goal basis. What can it be, who chooses and how do we keep moving our visions forward. We talked a lot about a lot of other things too.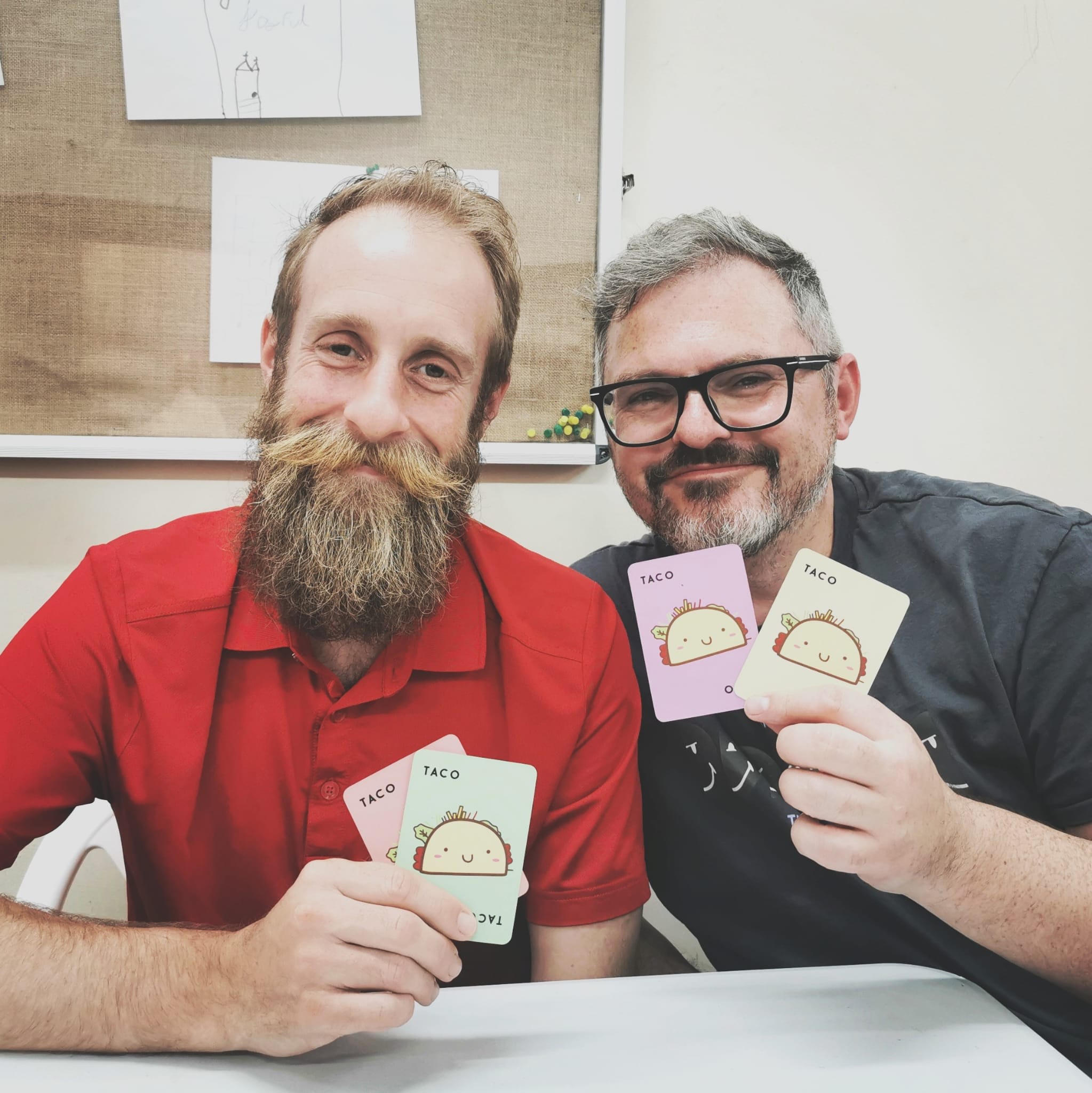 I got distracted before I started. My week away looked like this...
Saturday morning. Drive from Barnstable to Burnley (via some accidents). Sat eve, play games with Jay, his daughter and some lovely random's in a church hall. Saturday night in a much posher hotel than expected (it was affordable), Sunday with my sister and partner, viewing her new-ish house in Sale. It's Edwardian, it has character for days and I love the quirky nature. I understand why others wouldn't. They have done a great job at making it look amazing too.
Monday early afternoon and I headed over to my home for the next 3 days, a Best Western in Bury, there was a pond and geese. Lots of geese. Monday & Tuesday was spent with Jay, at his mum's house. Chatting, walking Gizmo, fixing the world (if the world would listen) and anything else that came to our eclectic and spontaneous minds. Wednesday was such a special day, for a variety of reasons. But seeing Jo was magical, for a multitude of reasons and she gave me swag from NFT NYC. Thank you for so much Jo, so god damn much. And then the private All Hail Hyena Gig. Soooooo epic (I know, I have used this word a lot, don't care, it fits).
Thursday and it was a 7am leave time, to get to the golf for 9am (which ended up being 10am due to traffic - I planned for a 45 min delay, should have made that 90 mins!). What a day at The Open Championship. A long but incredibly epic day. I have always had some concerns about watching golf, they were unfounded. Apart from the part where I wonder if I ever pick up a club again, but the TV can do that, and any and all Tiger clips do do that!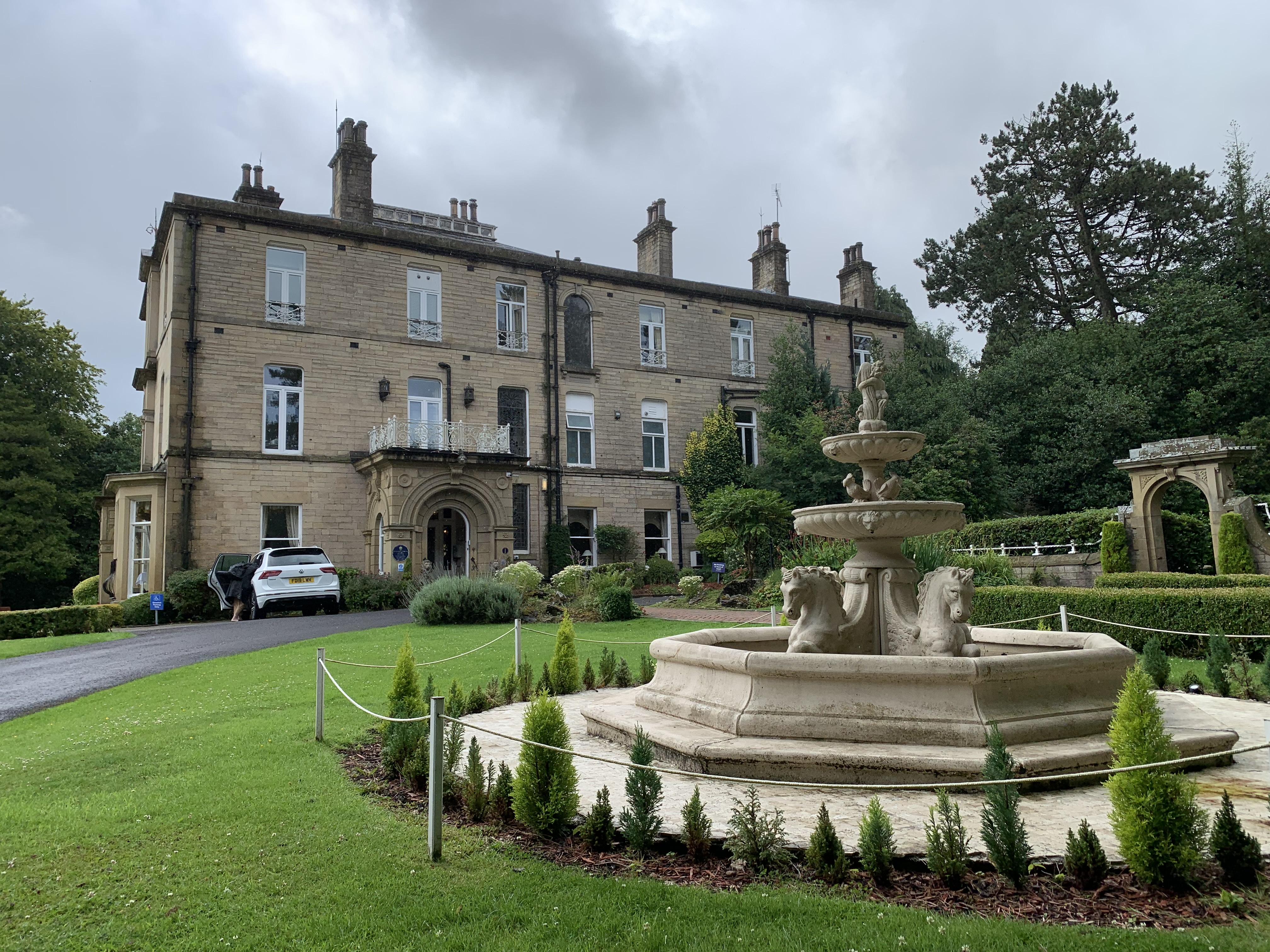 Thursday night and I travelled from Hoylake (Liverpool-ish) to just outside Birmingham last night, where I stayed with my Dad and stepmum, had an incredible nights sleep
(it was a long day). Then golf with Dad and one of his friends today, playing badly, not watching. And driving home this evening, all being well via a Dirtbag Dave. What a way to end a week away, I hope it happens.
There is so much to talk about and so little space. This isn't a carry over blog either. What gets said gets said today, or not at all (well written...). I could spend a whole blog on any given day, I think. And that previous sentence, highlights why we all need time away from this space. It is full on, all the time. It never sleeps and the new is all the time. This is a very demanding and draining space.
If you've had time to follow my blogs this year, you will know how much I have been chasing my tail and existing. My personal circumstances have been difficult and maintaining a presence has been all I have been able to do. FCancer was epic, but the end of that left me at a loose end. Last week was tough. 2023 has been reactive and this impacted my mindset, more than I gave it credit for. Time to plan, strategise and own the rest of my 2023, but first, it was time to enjoy myself. And I really have done, it's been a ridiculously good week.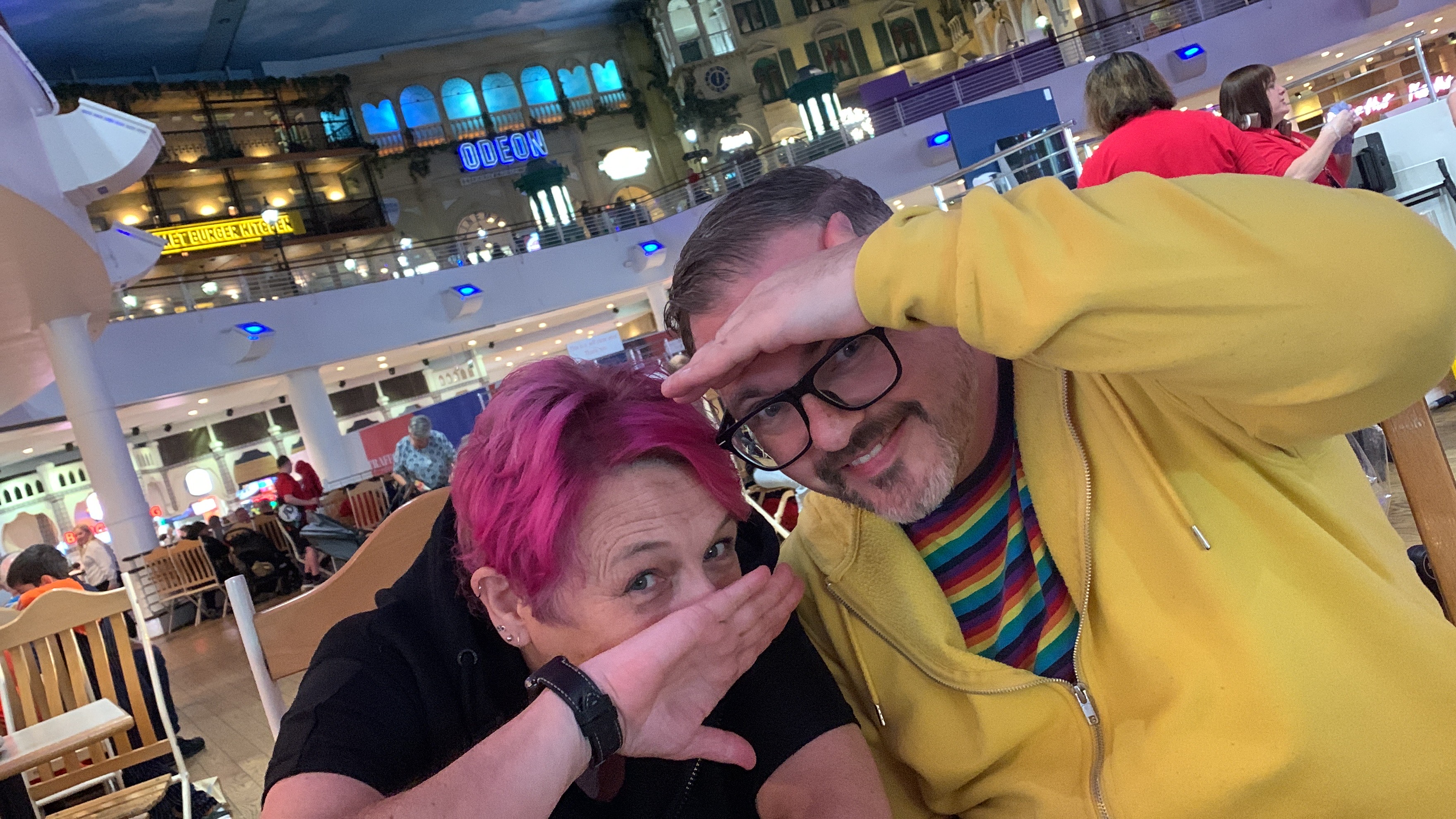 Wednesday and Thursday were the highlights. Spending a few hours with Jay and Jo made my soul sing. I was just happy to be there and experience them both. I understand the need to network when you are having to justify spending good money on Web3 meets. Don't forget that these guys are your friends as well as partners, or colleagues. At least some of them will be your friends, and you should make time for your friends. That time adds value to you both (my next week off will be catching up with some of my pre Web3 friends for sure).
The Trafford centre is huge, and daunting and to many shops. A retail heaven. The food court alone was bigger than other malls I have been too! The three of us put the Web3 world to right, a little. Talked about some of our relationships, doubled down on being in this space to enjoy ourselves and have fun. For me, I just wanted to soak up my limited Jo time and anything else was not as important! And Wednesday evening, what a treat...
I got to watch a very intimate and private gig by All Hail Hyena. They will call it a rehearsal, but they are wrong. I don't know how to describe the music other than eclectically punky. If you spend some time listening, that will make sense. I promise. They are an incredible band, playing their music their way. I hope they get more visibility and success, but I understand why the mainstream will likely stay away. When they get to wherever they are going, they won't owe anyone anything. The best part about being an independent artist, and they deserve it. They really do.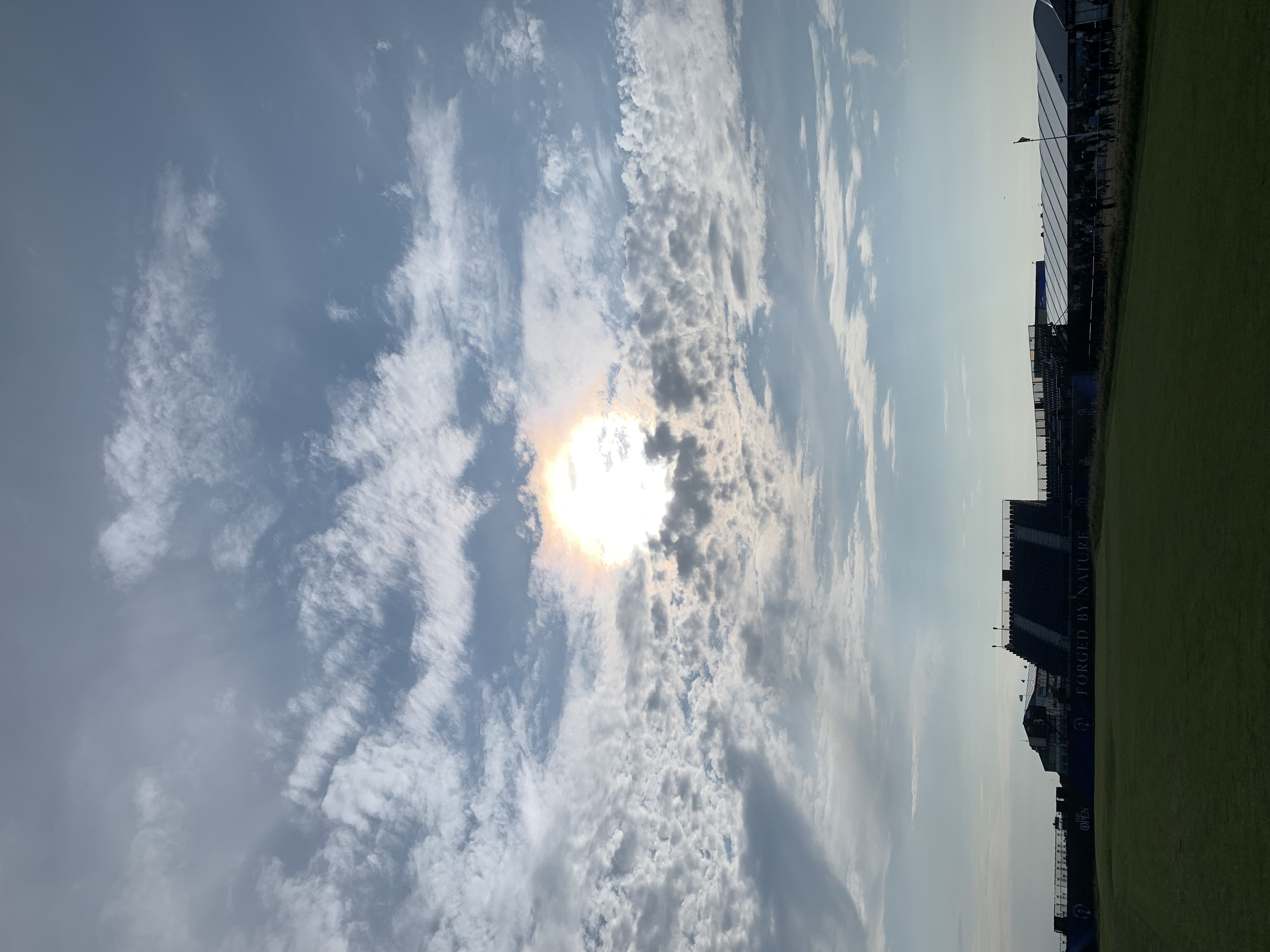 The 151st Open Championship at Royal Liverpool, or Hoylake. What a day. The thought of watching golf live always daunted me a little. Well over 100 golfers, 18 holes more stands. Where do you go, what do you do, how do you watch! So many questions. I always felt that I would be overwhelmed, nothing is further from the truth. It was one of the most chilled days sports I have ever watched.
The set up was awesome, although some of the organisation could have been better. There was a few too many queue's to get in, the parking really wasn't clear and the beer was expensive (not that I drink, but the least I could do was get Dad a pint). Other than that, and they are minor things really, the whole experience was incredible.
Those guys hit the ball ridiculously, it's a different game. The timing, speed, power and accuracy is something that I will never be able to achieve, and I am OK with that. Watching some of these players land on a green substantially over 600 yards away, in two shots. It's almost incomprehensible. The course set up was eye opening too. Narrow fairways, very little semi-rough and rough and a lot of heavy rough or out of bounds. There is a reason so few players were under par after day 1.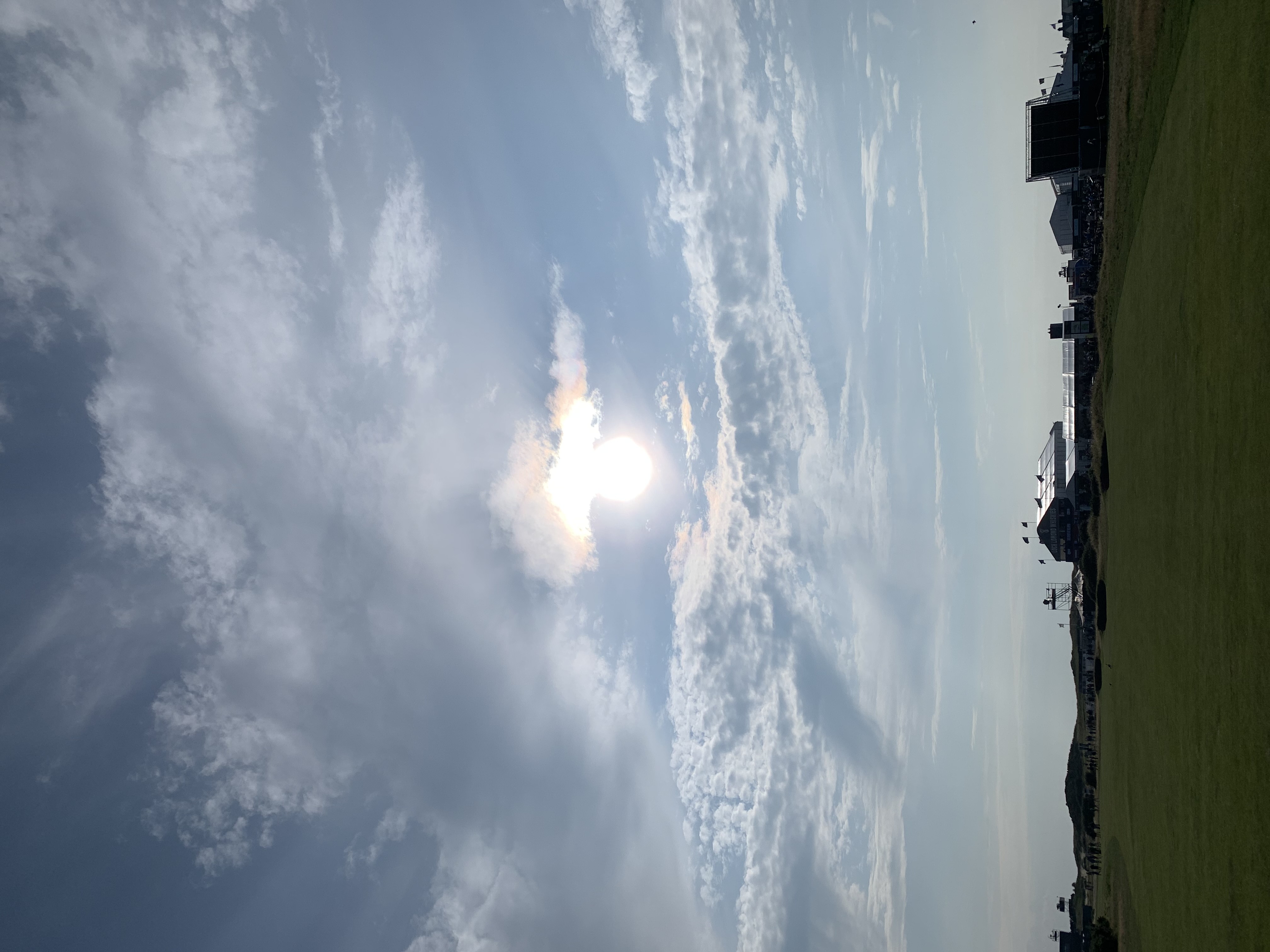 This has been an unforgettable week in so many ways. From friends and family to golf, and playing golf better than expected too. Take time for you and don't wait until you have been in this space for 2 years until you have done it. I now know what I need to do for me, this time away has helped with that.
Thank you for being patient with me this year, I appreciate it a lot. It is going to take a moment longer to effectively plan and strategise the rest of 2023, but it is happening. And thanks for reading, I hope you enjoyed this one.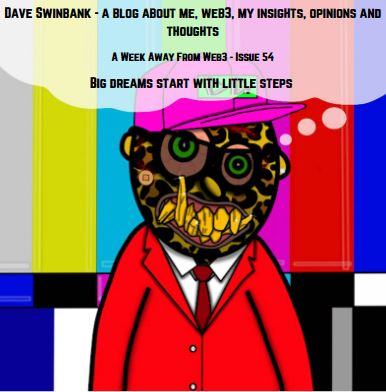 Collect this post to permanently own it.
Subscribe to Dave Swinbank - a blog about me, web3, my insights, opinions and thoughts. and never miss a post.
#davc_s
#thedave
#blog
#blogging
#blogcast