This week in Diamond DAO
Chainverse
The market might be down, but Chainverse is heating up, with analysts adding research & analysis on over 100 Web3 communities in the last two weeks!
Building Blocks
When we first launched Chainverse, the only way curators could add context and relationships to our knowledge graph was through Note blocks.
Note blocks enable users to associate context and tags with entities in the Chainverse knowledge graph.
For instance, the Note Block below associates Arweave, Arweave ecosystem company Ardrive and the NFT video game company Gridacity with the "video game" and "custom NFT video game Pulsar 79 with the "video game" and "customer" tags.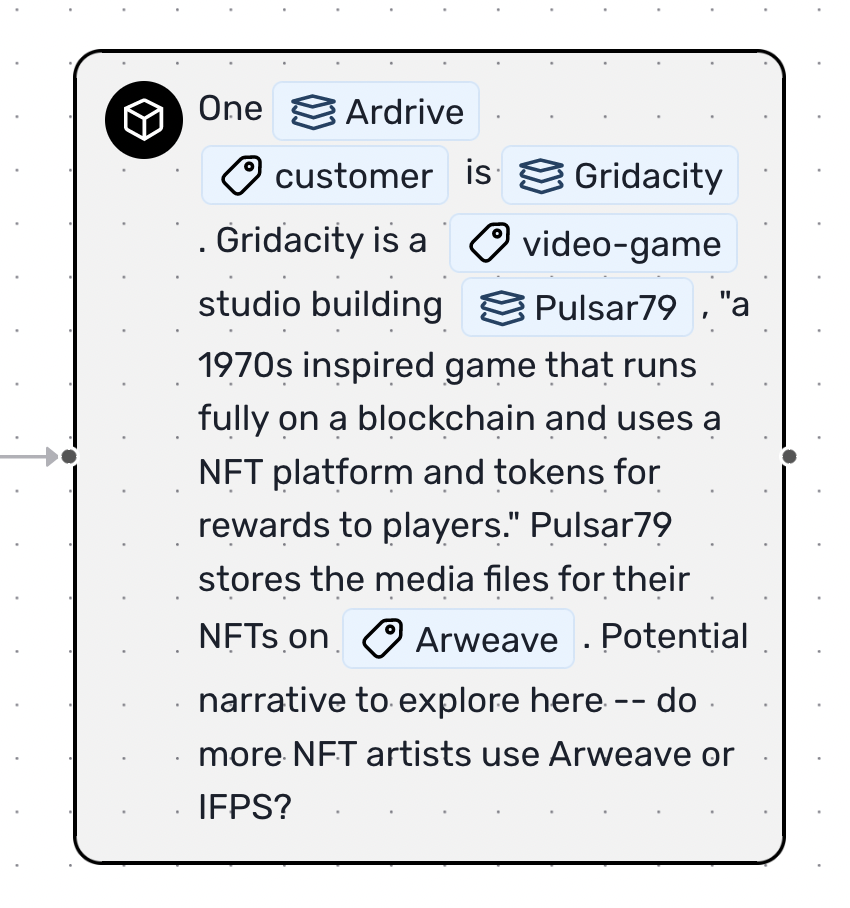 For instance, a user interested in exploring companies using Arweave can search for "Arweave customers" and view a graph of Arweave customers and partners.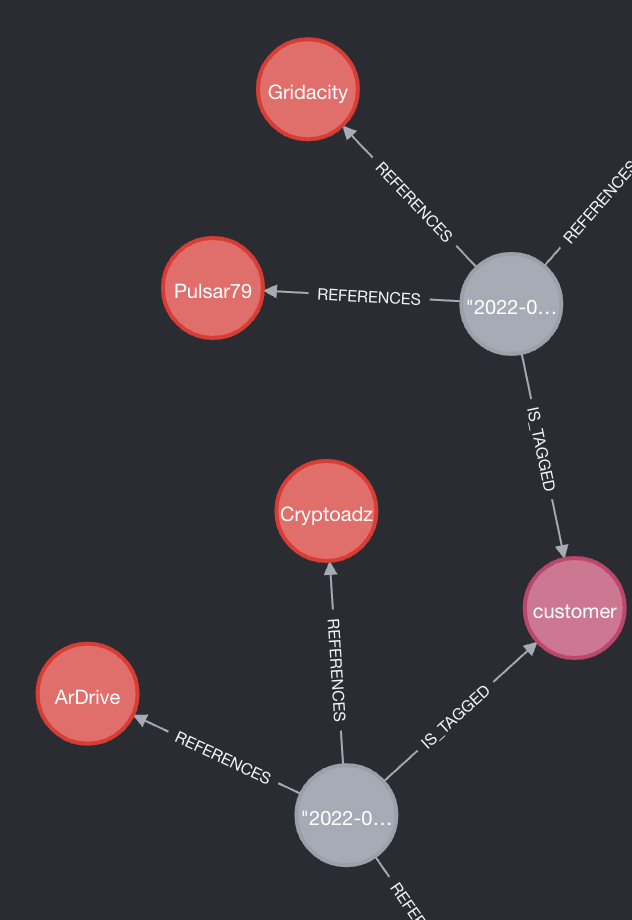 We received feedback from early users that adding more specific block types would be helpful to guide their research and analysis.
So we shipped the first two (of many) new block types: Partnership Blocks and Entity Blocks.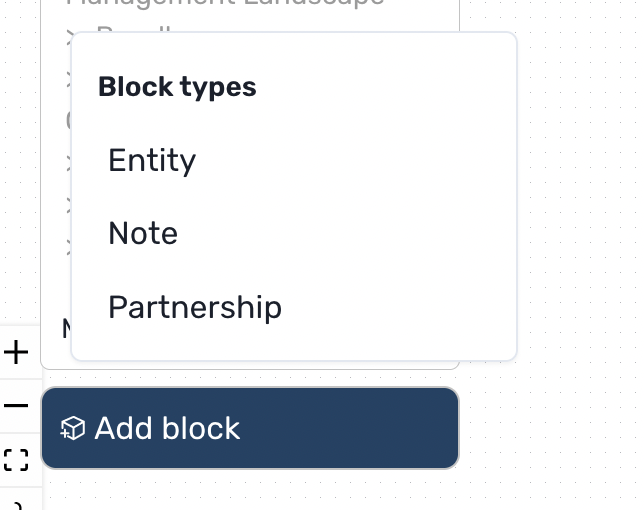 Partnership Blocks empower users to represent partnerships (commercial or otherwise) between two entities: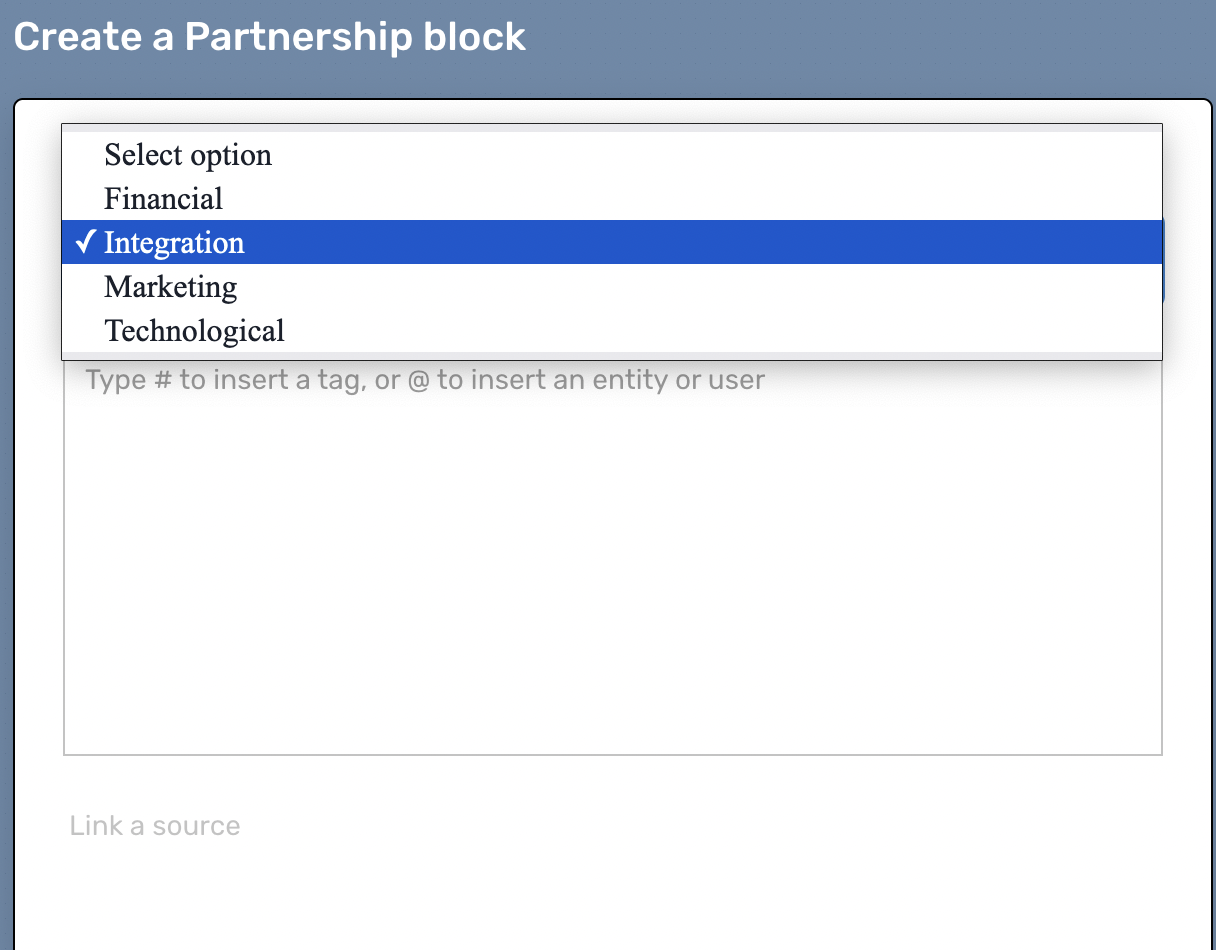 Entity Blocks empower users to associate key identifiers (like wallet addresses and websites) to entities in the Chainverse knowledge graph.
Community Gems
Data Feed
Join us on Discord!
Apply to the Talent Network!