Guess Which Blockchain is the Favorite for Gamers?
Key Highlights of the 14th edition:
Polygon beats BNB Chain and Ethereum to become the most popular blockchain for NFT Games in early 2023.

Yield Guild Games and Mino Games top the chart of GameFi fundraising events in 2023.

MetaRush, Stradall, and Mixmob Racer 1 are some of the new games that launched in early 2023.
Top 10 Games by UAW on Polygon
Polygon heralds itself as the gamers' choice, thanks to its high throughput, fast transaction speed, and low fees. Planet IX, Benji Bananas, and Oath of Peak are the top 3 games on the Polygon blockchain.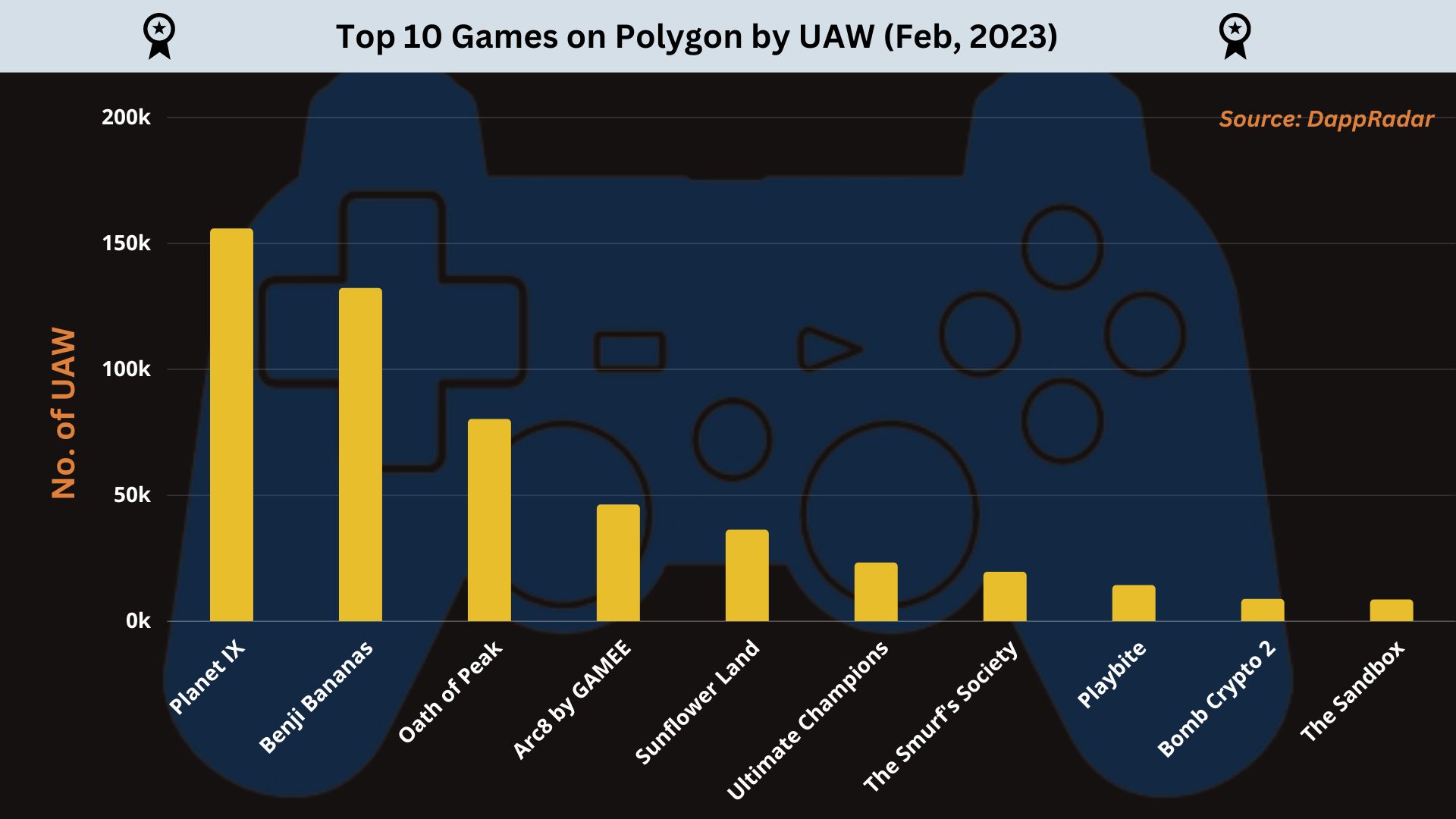 Top 10 Games by UAW on BNB Chain
BNB Chain comes next to Polygon as the second most popular blockchain among gamers. Partly maybe attributed to Binance, the largest exchange globally. Era7, Meta Apes, and PlayZap Games are the most popular games deployed on the BNB Chain.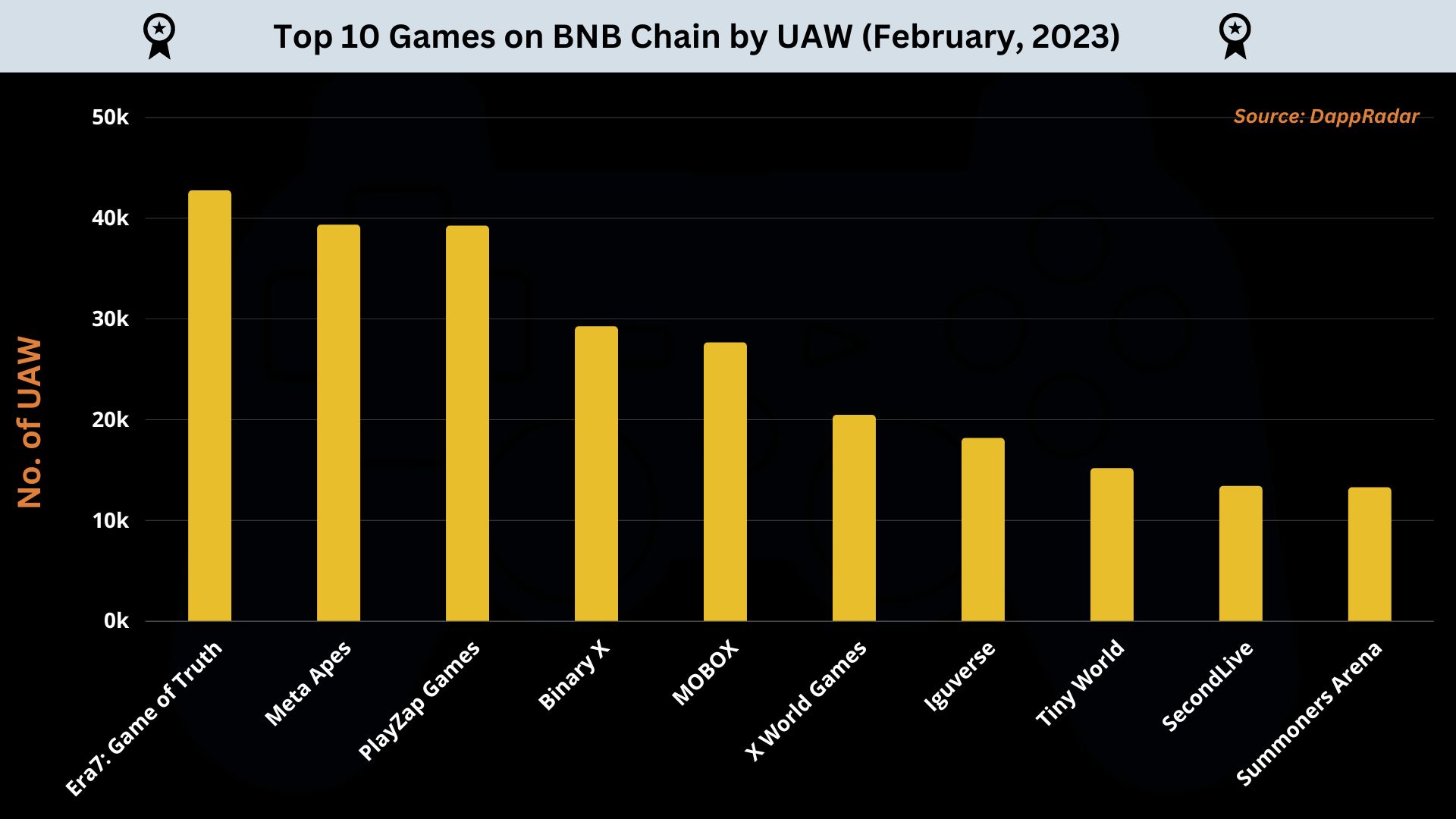 Top 10 Games by UAW on Ethereum
Ethereum hasn't fared well when it comes to NFT gaming, despite being the most widely used blockchain available among big players. This is largely because of the high transaction fees and network congestion. Ethereum doesn't even come close to the overall number of UAW when compared to Polygon and BNB Chain.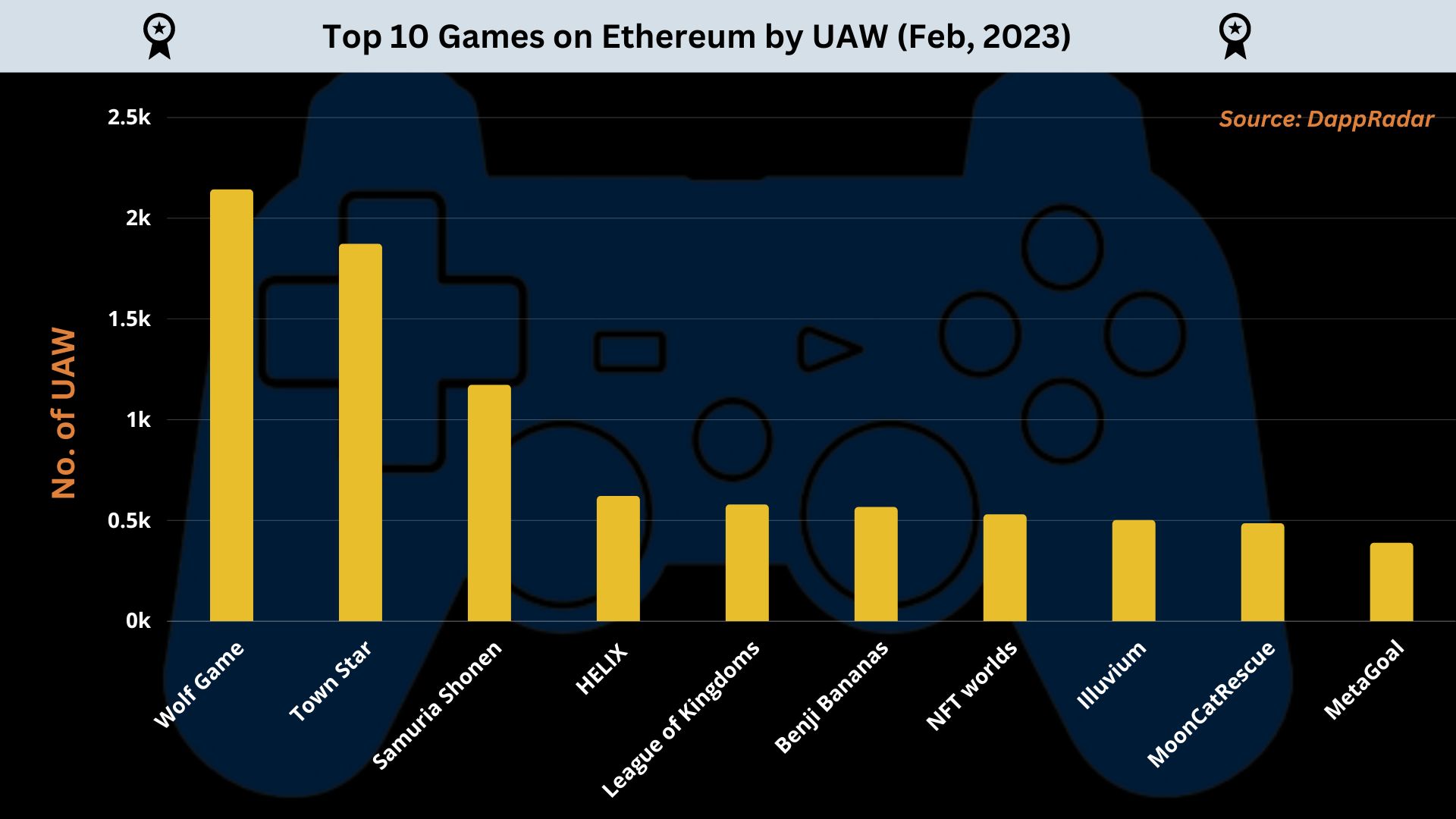 Top GameFi Fundraising Events in 2023
VCs' appetite for GameFi products remains quite high, there isn't any slowing down despite the market conditions. Curious to know what games VCs are interested in?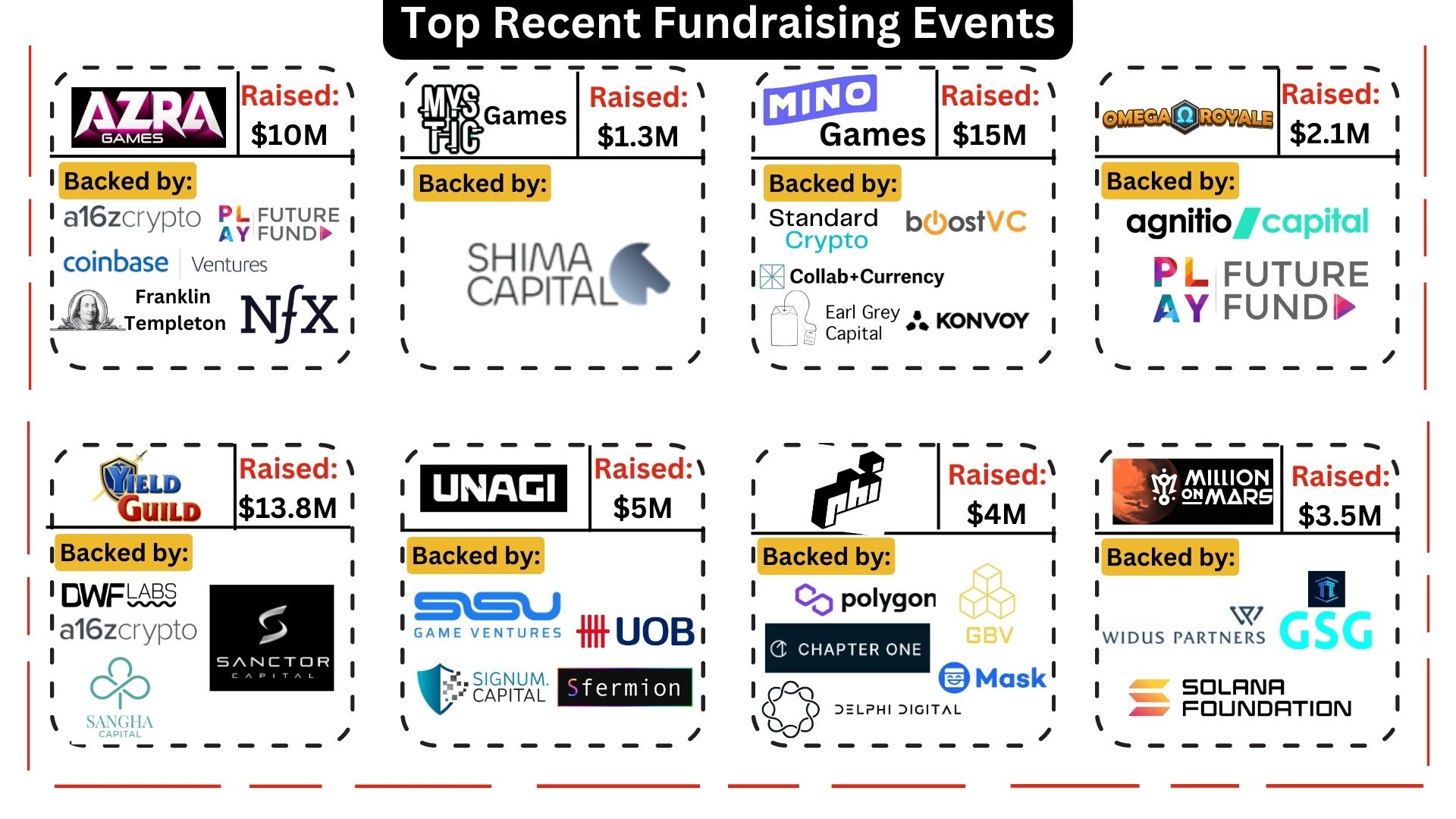 New Kids in the Block
Here are some of the NFT games that went live in the past weeks, you are welcome to try them out and earn amazing rewards.
Emergent Games to launch web3 MMO Resurgence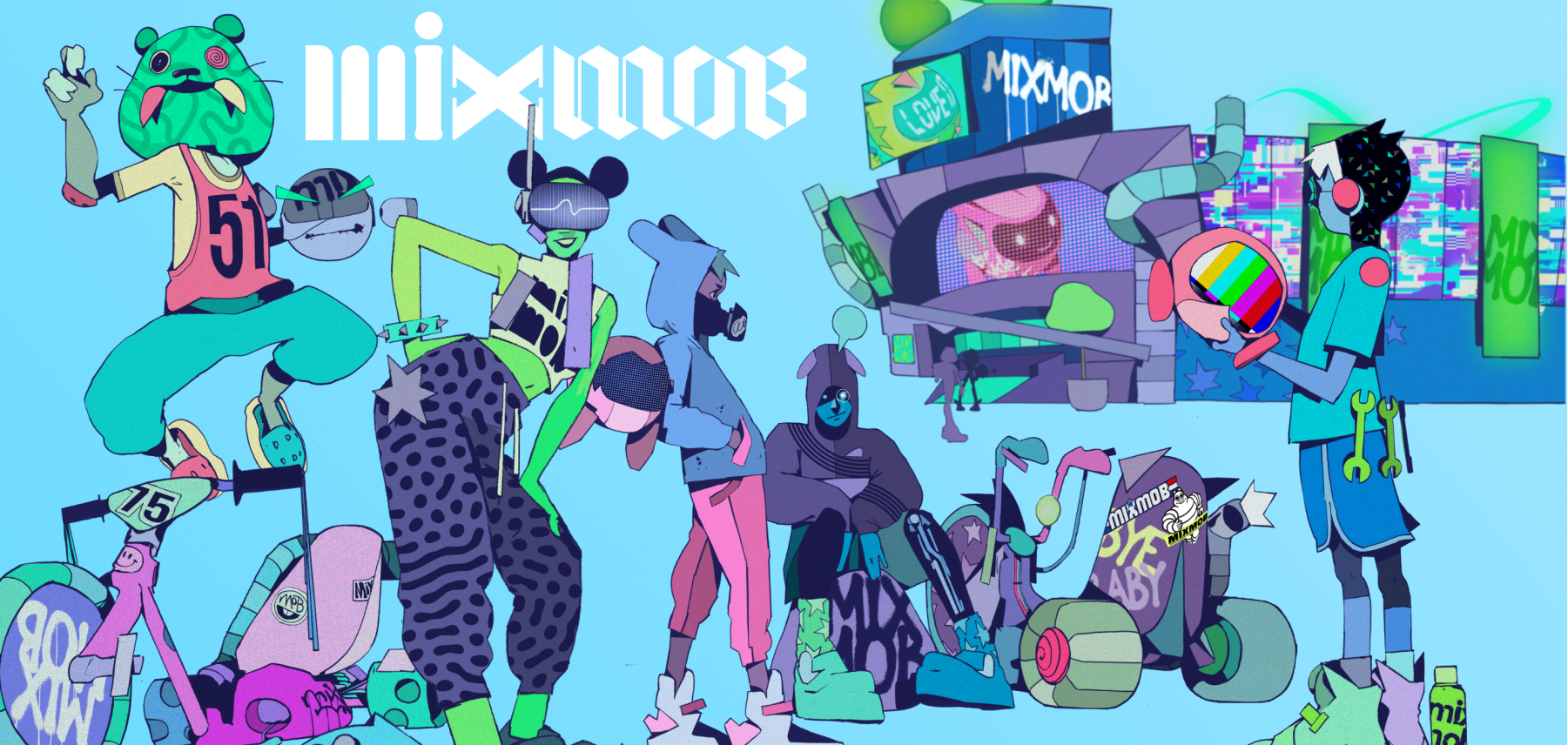 MixMob Racer 1, a large-scale racing game project created by MixMob has gone live on the Solana blockchain. Players can use $SUD to enter Arenas and compete for extra SUD$ in various gameplay modes, including Rookie, Hero, and Degen.
Stradall Launches Automotive Crypto Game Trading Cards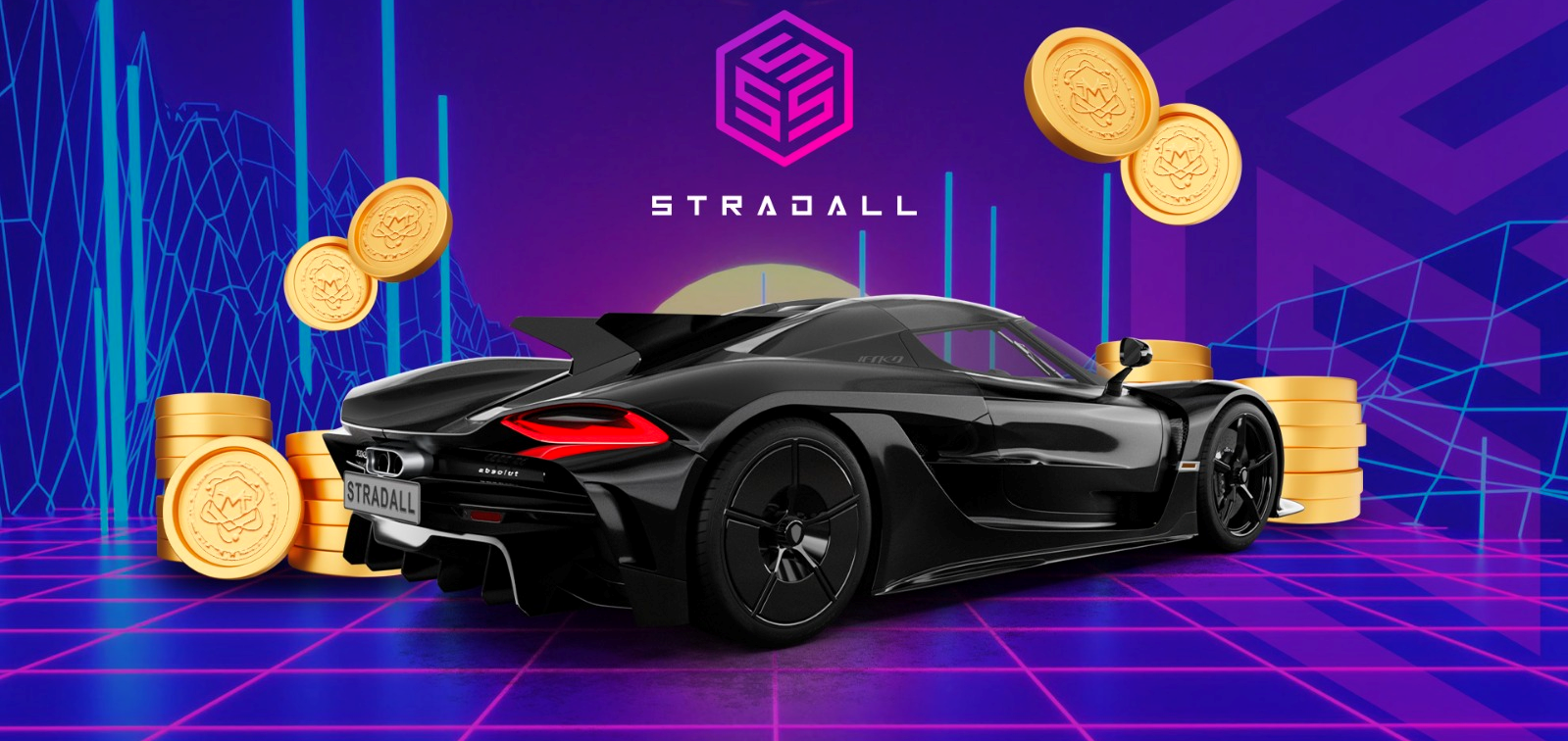 Trading card game and derivative collection marketplace Stradall has released its automotive crypto game trading cards as a play and own product. As part of Stradall's innovative incentivized features, cardholders will receive daily royalties on sales of cards of a lesser rarity on primary and secondary markets.
Myria Studios Game launches Metarush Demo for Users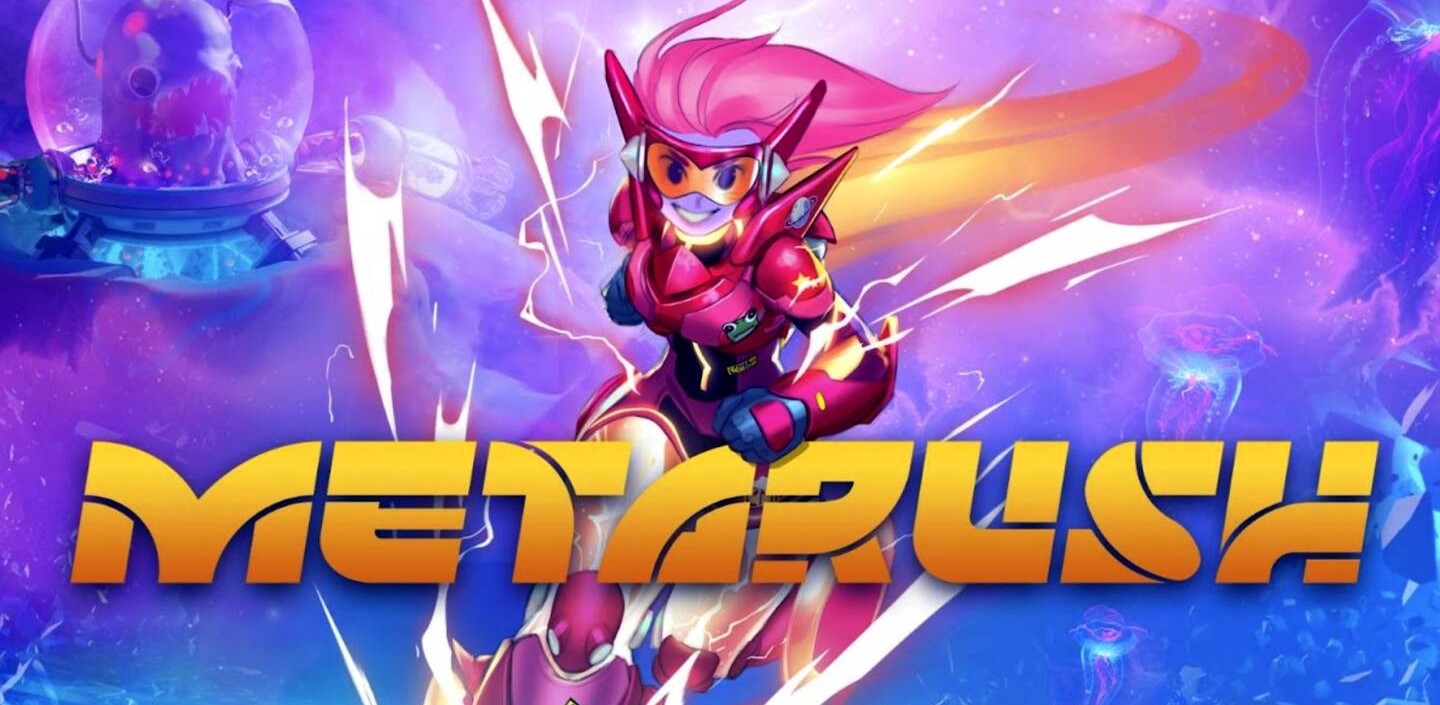 Metarush, a free-to-play battle royale obstacle runner based on Myria's Layer-2 solution, will launch a closed beta demo for users to test the game before its full release. Your main goal is to cross the finish line as quickly as possible; only the fastest will survive! Sign up here to join.
From Double's Desk
Double Protocol Launches DCL Land Listing: $4,000 up for grabs!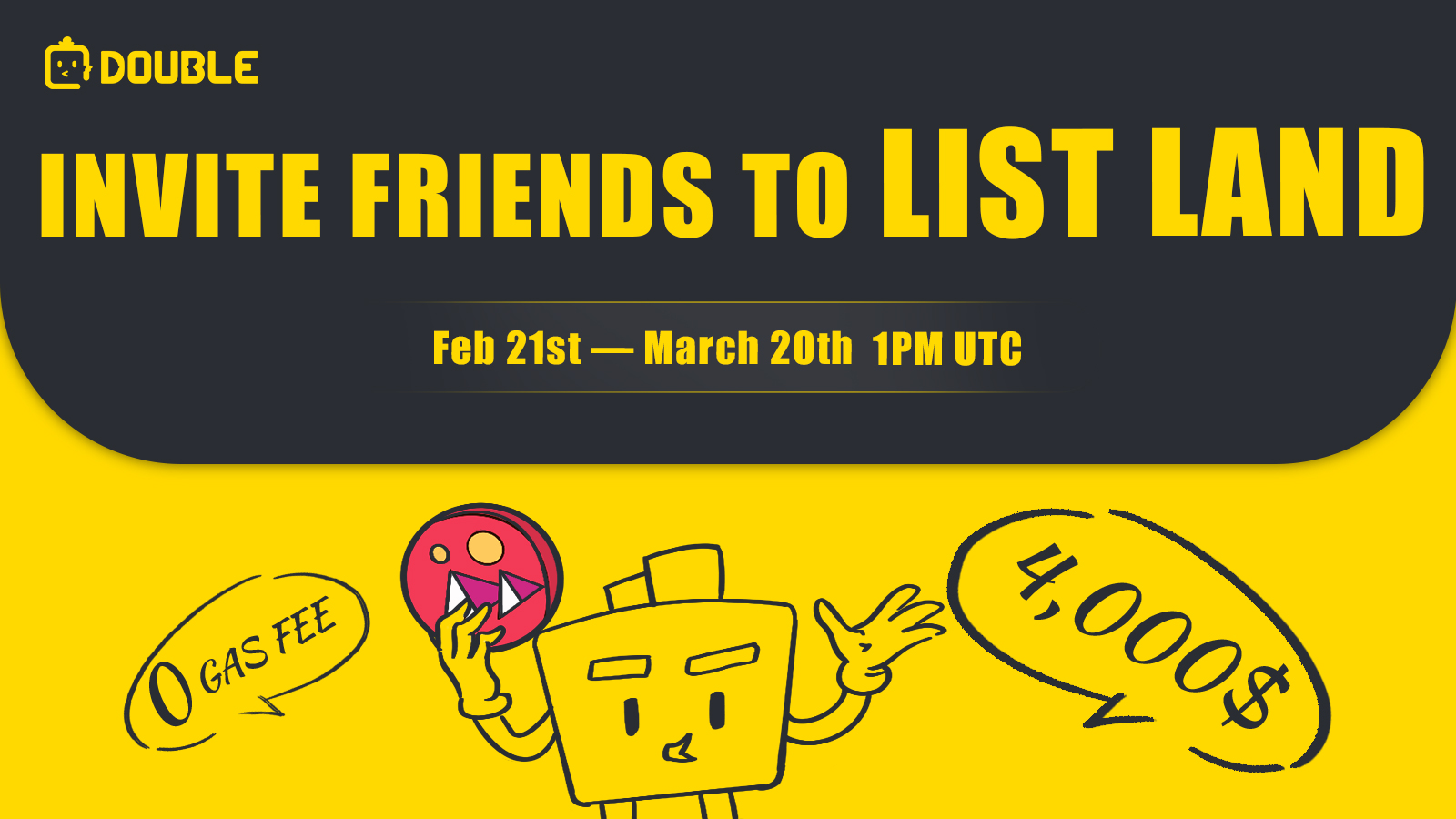 Double Protocol has launched a campaign targeted at Decentraland (DCL) NFT landlords and non-landlords along with the launch of its referral campaigns and gasless listing on its utility NFT marketplace. There are two ways to earn: DCL NFT holders can list their NFT lands on the Double Protocol utility NFT marketplace to take a share of the reward, and non-DCL NFT holders can join the Double Protocol utility NFT marketplace to get a unique Referral Link, share it with other people and get rewarded when they list DCL land on Double Protocol — win-win for both. Join now to win some amazing rewards.
Thank you for being part of the 14th edition of our newsletter, if you find this useful kindly invite your friends to subscribe. Until we get in touch again in two weeks, continue to play and earn.