Key Highlights of the 12th edition:
Guild of Guardians by Immutable becomes the most anticipated NFT game in 2023 following 1 million pre-sign up for the official launch.

Benji Bananas is the most-downloaded P2E game ever with over 50 million mobile downloads.

Polygon tops other popular blockchains by total GameFi user acquisition in 2022.
Top Promising P2E Games Launching in 2023
Guild of Guardians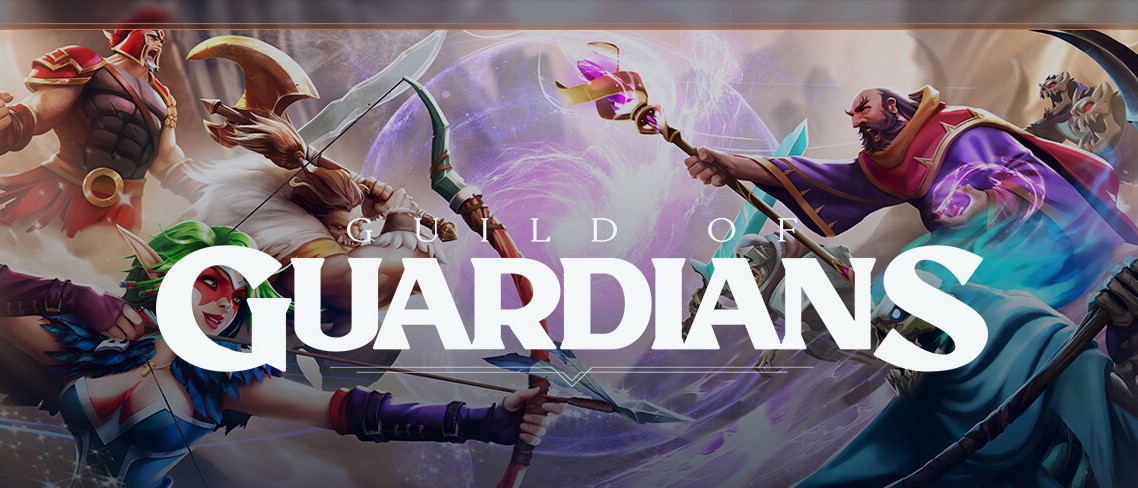 Guild of Guardians (GOG) is a mobile RPG game developed by Stepico and will be published by Immutable. Players will be able to earn through gameplay with other players and trade them among other players. The full launch of the game is expected to take place in Q2 2023. According to the information available, Over 1,000,000 players have pre-registered for the multiplayer dungeon RPG game ahead of the official launch. These numbers aren't surprising going by the fact that GOG has backing from Immutable, UBISOFT and BGA.
Phantom Galaxies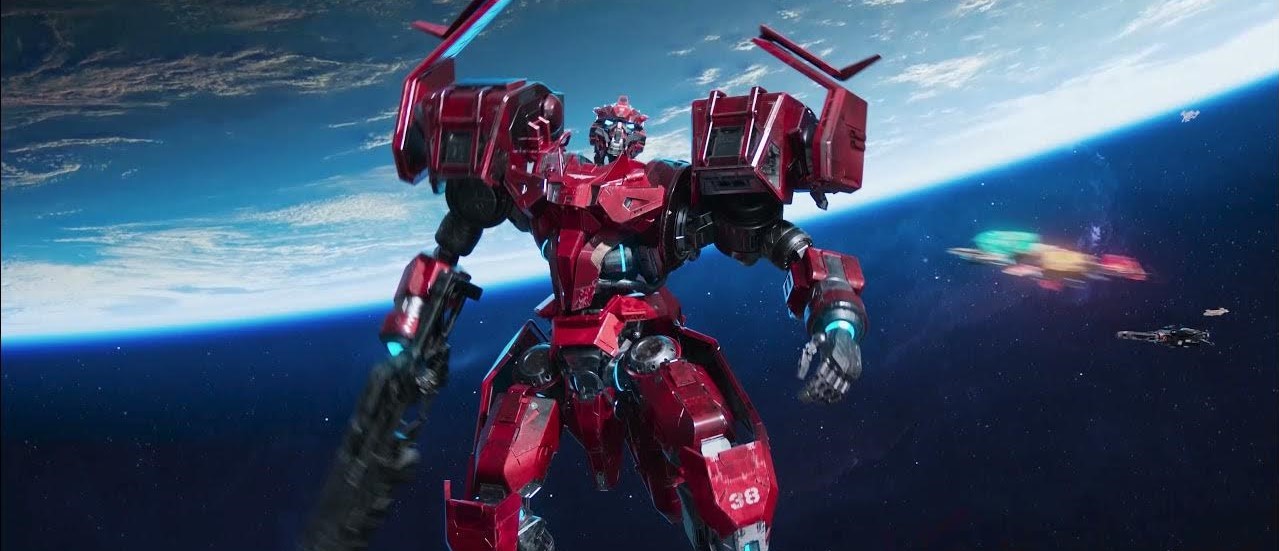 Phantom Galaxies is an open-world mech warfare game incubated by Animoca Brands and currently under public Alpha testing. Three of the four Alpha episodes are currently accessible, and the Beta launch is scheduled for Q1 2023 according to their public roadmap. Over 125,000 players are actively playing the Alpha edition in anticipation of the Beta launch, and over 500,000 NFT owners already have access to the Alpha game. The project recently launched Astrafite Rush which offers massive token rewards for Planet owners.
Medieval Empires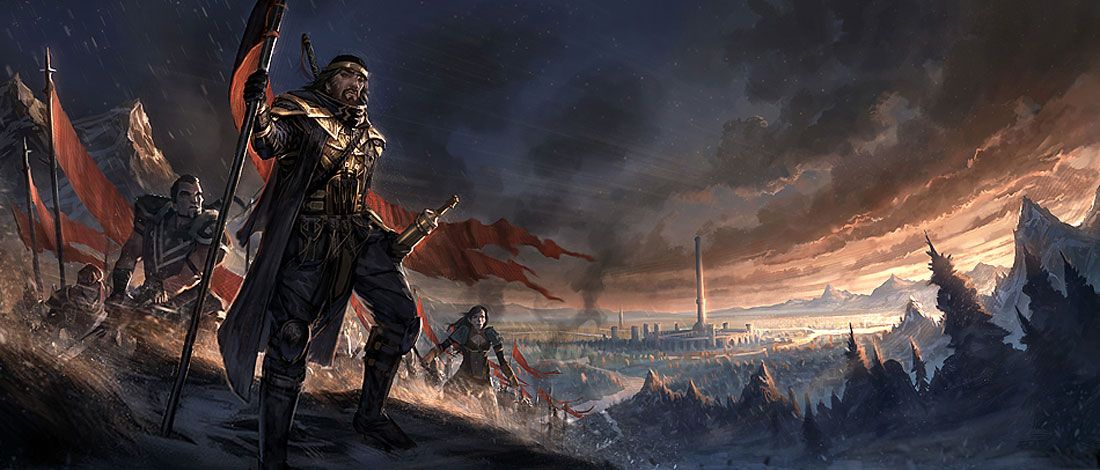 Medieval Empires is a blockchain-based play-and-own game that allows players to develop their empires and lead their armies to become the most powerful empire in the medieval world. Backed by Polygon, BGA and Blockchain Space, Medieval Empires has successfully completed its funding rounds and will be set to announce the exact date for the game launch. Although the game launch is expected sometime in Q2 of 2023, now is the perfect time for gamers to keep close contact as the team finishes up with its final developments before they flesh out the game.
Treeverse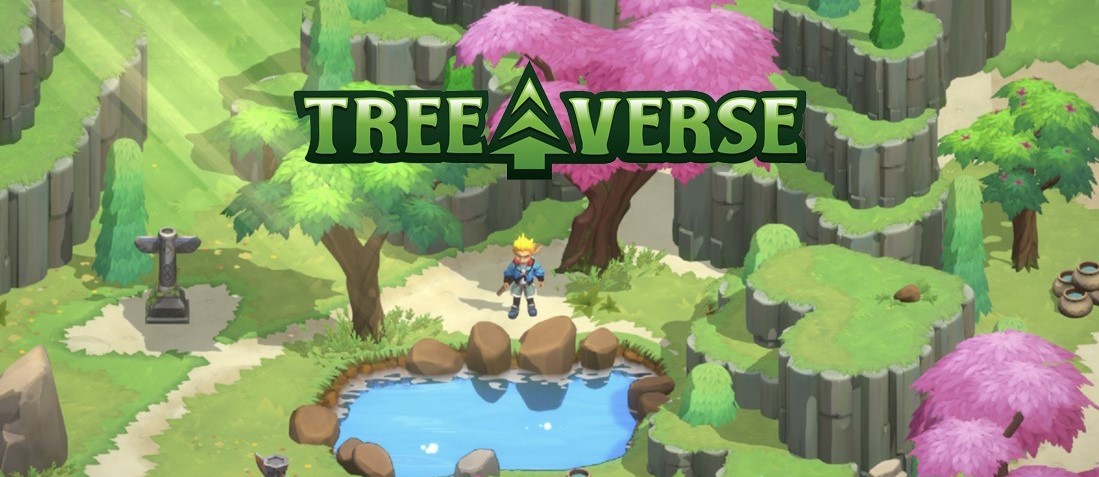 Treeverse by Endless Cloud is a fantasy and sci-fi-themed open-world MMORPG with an action-packed MOBA-style battle system. As 2023 promises to be yet another promising year for NFT-based P2E games, Treeverse is definitely among the games to look out for ahead of the game mainnet launch. Treeverse will provide a way for P2E gamers to exchange assets earned in the game for NFTs and also earn the native currency of the game ($SEED and $ROOT) which can be traded freely for NFTs.
Illuvium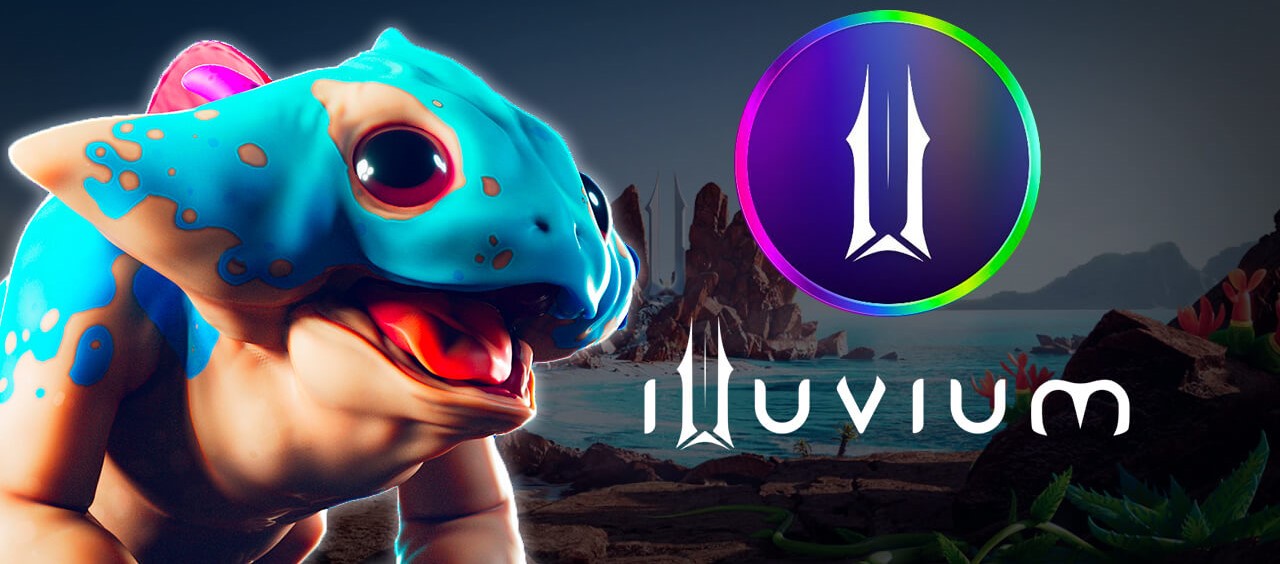 Illuvium is an upcoming fantasy role-playing game developed on the Ethereum blockchain by a decentralized autonomous organization (DAO) called the Illuvium DAO. The immersive 3D open world features 3 distinct games including alluvium Zero, Illuvium Arena, and Illuvium Overworld which is anticipated to launch in 2023.
Alterverse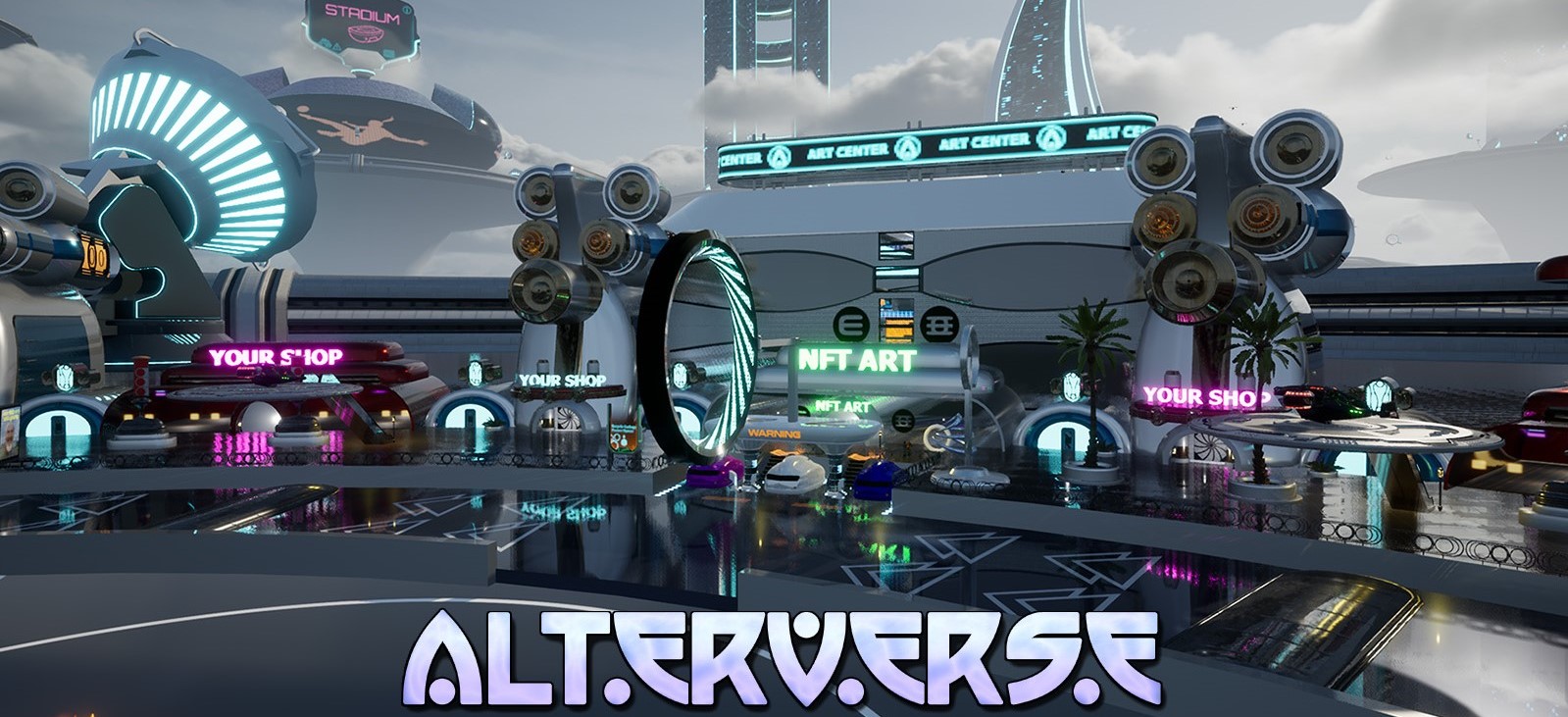 AlterVerse is an immersive gaming metaverse currently in development, they successfully launched the alpha preview of Sky City, the first piece of the gaming metaverse and the main metaversal social hub. With backing from Binance and Polygon Studio, Alterverse plans to launch two games Outpost and REKT in the first and second quarter of 2023 respectively.
Gamma4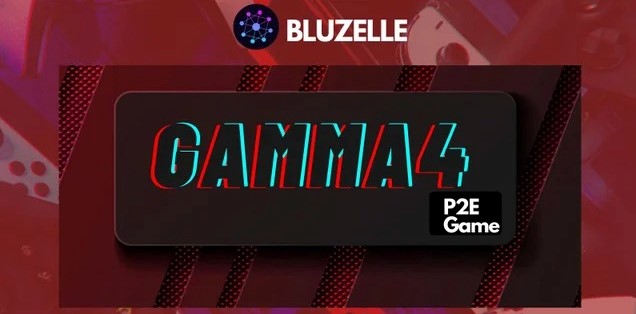 Gamma4 by Bluzelle is a play-to-earn, real-time card battle game where gamers can fight against each other (PvP) or against the environment (PvE) in order to be rewarded with tokens that can be used both for governance or to purchase unique NFTs. Last month, the team released a teaser trailer of the game. The full version of the game is expected to launch sometime this year.
MagicCraft

MagicCraft is an exciting multiplayer PvP MOBA blockchain game that is currently in Closed Beta, there is no specific date for the launch of the public version of the game but it is anticipated to go live in 2023. While you expect the official launch, you can watch the game trailer to get a feel of the gameplay.
Mines of Dalarnia
Mines of Dalarnia is a 2D platform-mining game in which players can shovel through various plots of land in search of in-game resources and minerals. On January 12, Mines of Dalarnia recently launched Satellite Lounge Multiplayer Beta on testnet which is open to only whitelisted Ape Holders. The public launch of the game on the mainnet is expected to happen later in 2023.
Legends of Elysium
Legends of Elysium (LOE) is a Play-And-Earn fantasy project made as a Fusion of Card & Board games. The game combines an incredible, immersive classic card game experience with the NFTs giving the players true ownership over the assets they possess. LOE plans to launch the Closed Beta of the game in Q1 of 2023 and will thereafter roll out the Open Beta in Q2 of 2023.
Top 3 blockchains by NFT Gaming User Acquisition in 2022
Despite the bear market, 2022 was no doubt a great year for GameFi which has maintained steady trajectory growth month after month. Games hosted on those blockchains that deliver on their promises of low transaction fees have attracted the highest number of gamers. Here are the top blockchains by total number of gaming users.
Polygon
Polygon as an Ethereum-based layer2 blockchain has seen a fair share of decent gains of game users in 2022, thanks to the low transaction fees compared to Ethereum. Most Ethereum-based game users have ported to Polygon to enjoy the benefits of low gas fees and high transaction throughput while enjoying the same degree of security that is available on Ethereum.
In 2022, Polygon saw a decent rise in blockchain gamers which rose from 1.4m users all the way to 5.4m users, a staggering 4m+ users gain in 2022 — the largest gain in 2022.
BNB Chain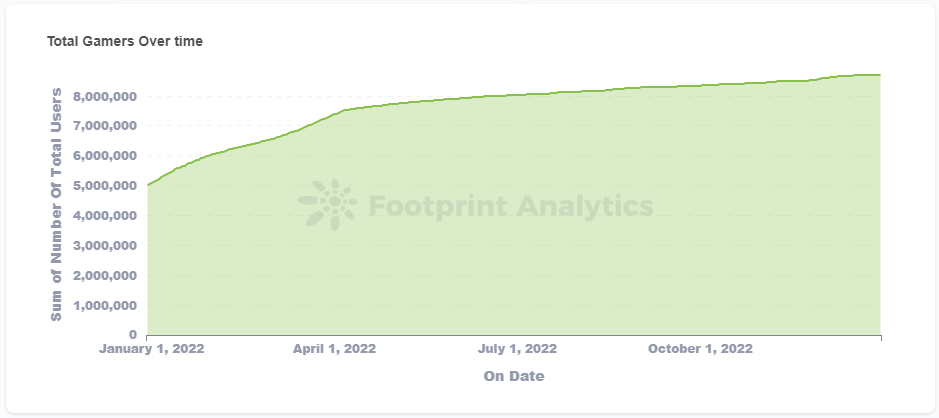 BNB Chain started 2022 with 5M+ total game users and went strong to finish the year with over 8.5m+ game users, a whooping 3.5m+ increase in 2022. Thus far, BNB Chain has lived up to its goal to increase interoperability and develop the underlying infrastructure of the "world's parallel virtual environment."
Among many advantages, the blockchain is known for low gas fees, high transaction speed, cross-chain compatibility and EMV compatibility. These factors have contributed largely to why users will want to play games on the BNB Chain. The Binance-effect has also rubbed off on the popularity and growth of BNB Chain.
Solana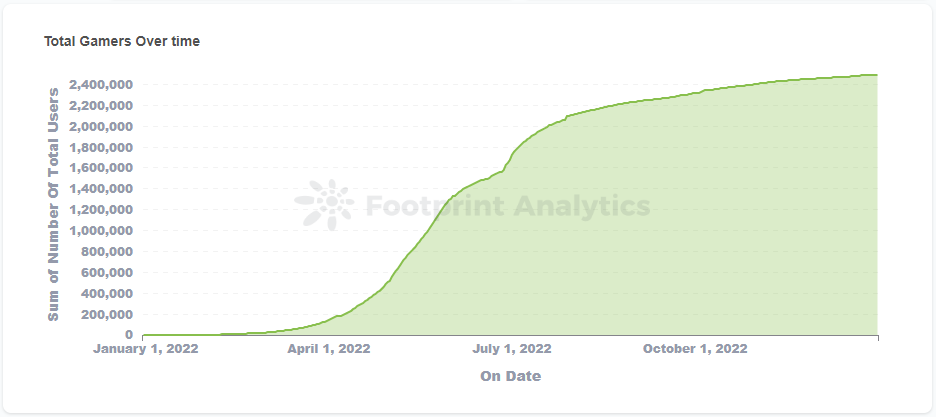 2022 has been very eventful for Solana — the good, the bad, and the ugly. As for the GameFi user numbers, 2022 was no doubt a great year for Solana whose GameFi users went literally from zero to 2.4m users globally.
Aside from the fact that Solana shares some similar advantages with BNB Chain and Polygon, its mammoth growth could also be attributed to the now-bankrupt crypto exchange FTX. Before bankruptcy, FTX and Alameda have shown much support to Solana-based games, supporting the community and its users.
Thank you for being part of the 12th edition of our newsletter, if you find this useful kindly invite your friends to subscribe. Until we get in touch again in two weeks, continue to play and earn.