DZP ALL EXCE$$ PASS
Release #4
In our last giveaway, a lucky music fan won a Jimmy Page promotional poster. The poster was given to Danny after he purchased one of the original 240 Gibson double-neck guitars. These guitars were exact replicas of the famous guitar Jimmy Page used to play "Stairway to Heaven" and other songs in the Led Zeppelin repertoire.
The winner of the next giveaway will receive a vintage Rolling Stones Bridges to Babylon Tour poster.
DZP ALL EXCE$$ PRESENTS:
Rolling Stones
PROMOTIONAL CONCERT POSTER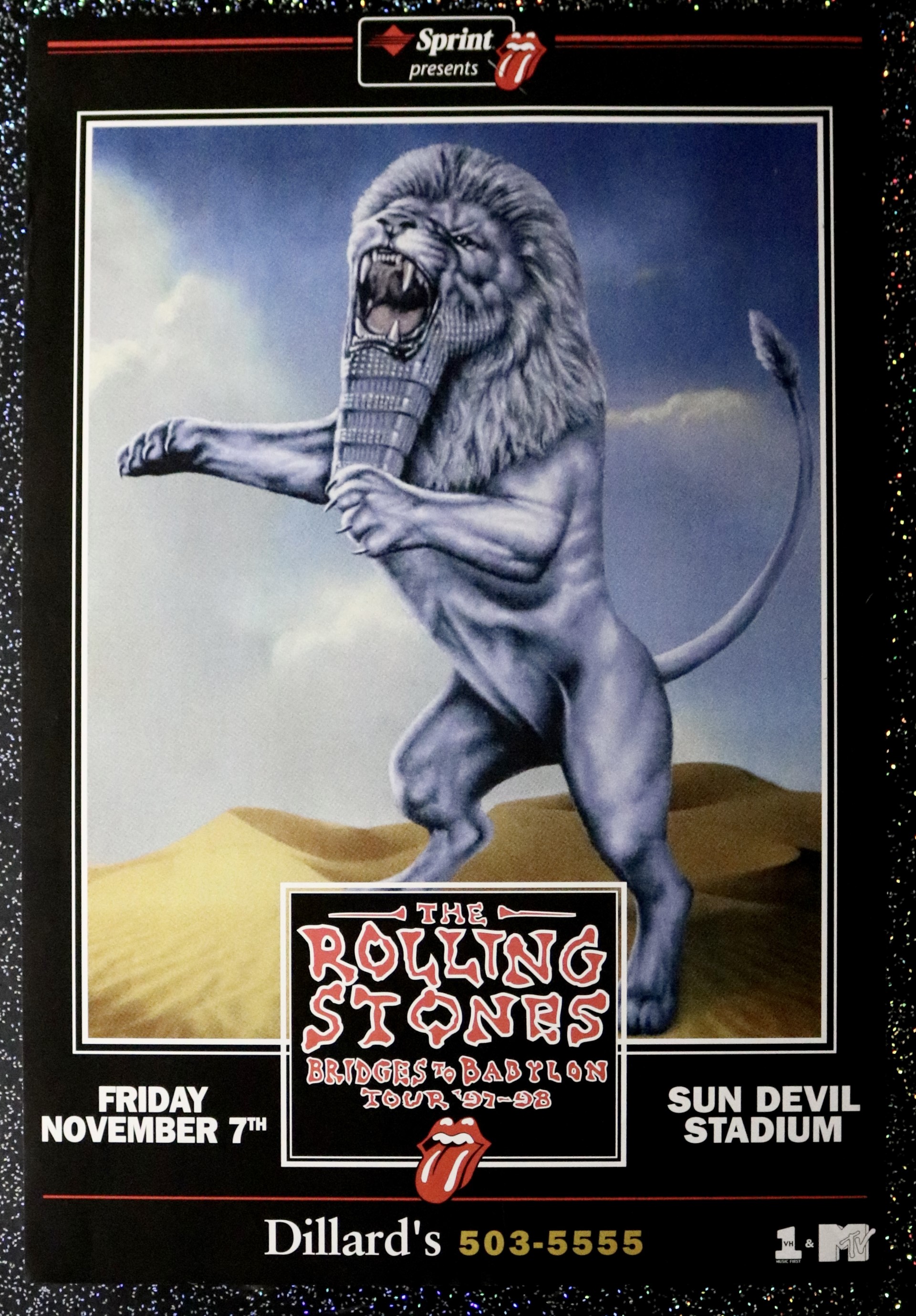 Dillard's was the department store where concert tickets were sold. This was before Ticketmaster! Each individual DZP ALL EXCE$$ PASS will be entered for a chance to win this concert. Best of luck to all DZP ALL EXCE$$ PASS holders.
How It Works:
On Wednesday, August 2nd, 2023 a background color will be randomly selected. I.e. "Flame" or "Ming". The background color can be found under "traits" when viewing an NFT.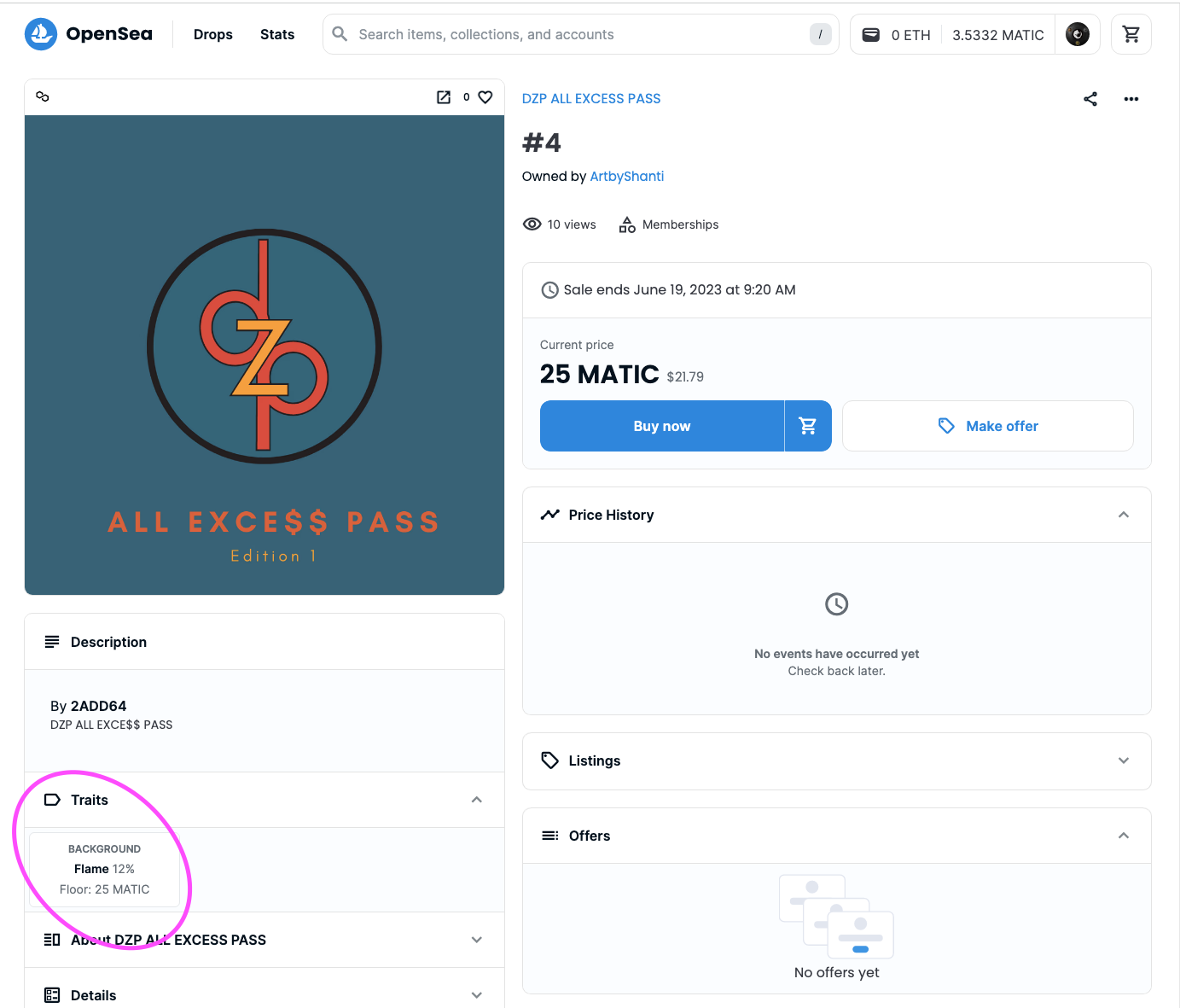 They can also be sorted by background color on OpenSea: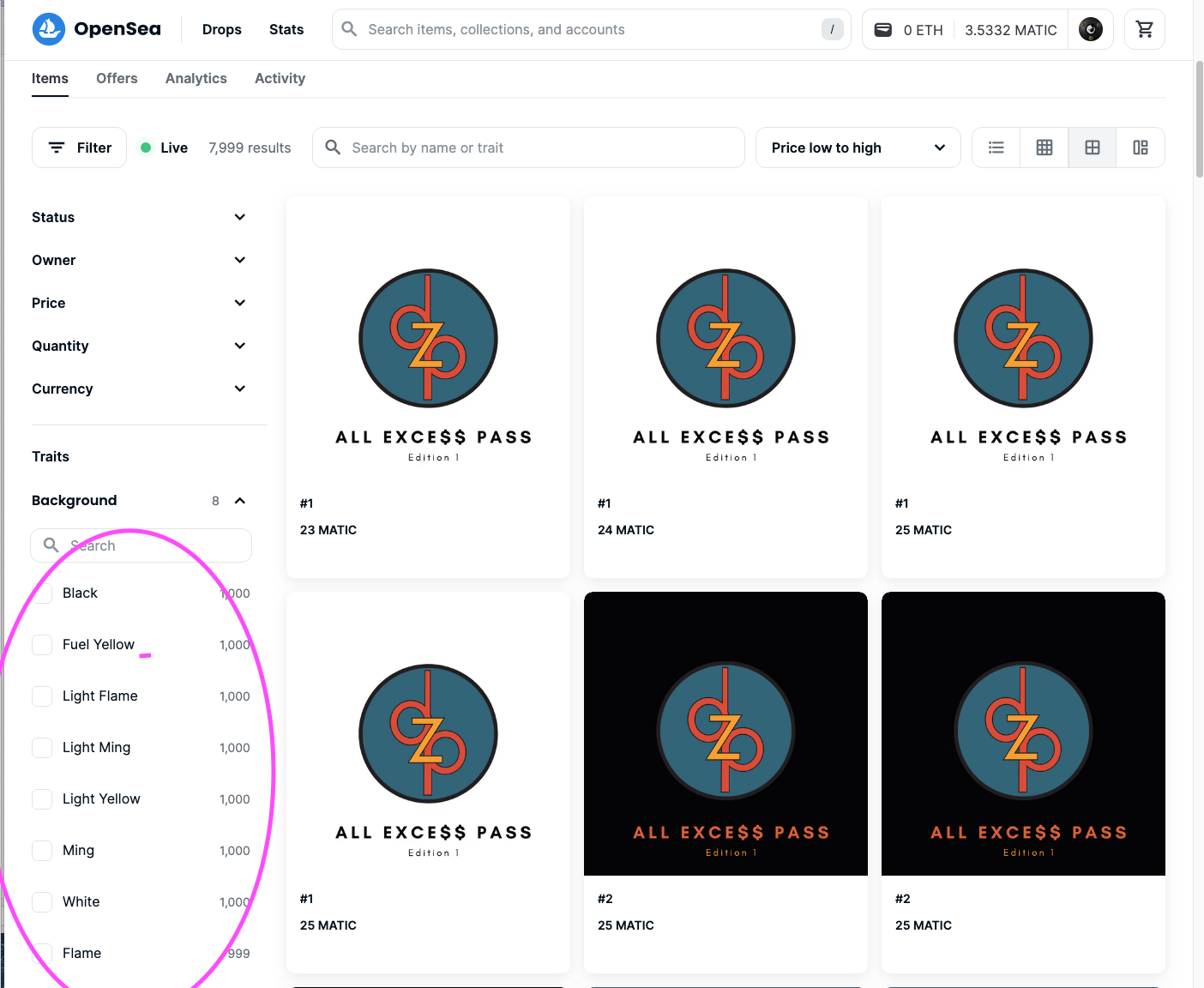 On Friday, August 4th, 2023 we will announce the winning color and from then there will be 48 hours until the winning ID number from that color is randomly chosen Sunday, August 6th, 2023.
This will be done by the NFT ID number, which is a unique identifier for each verifiably official pass.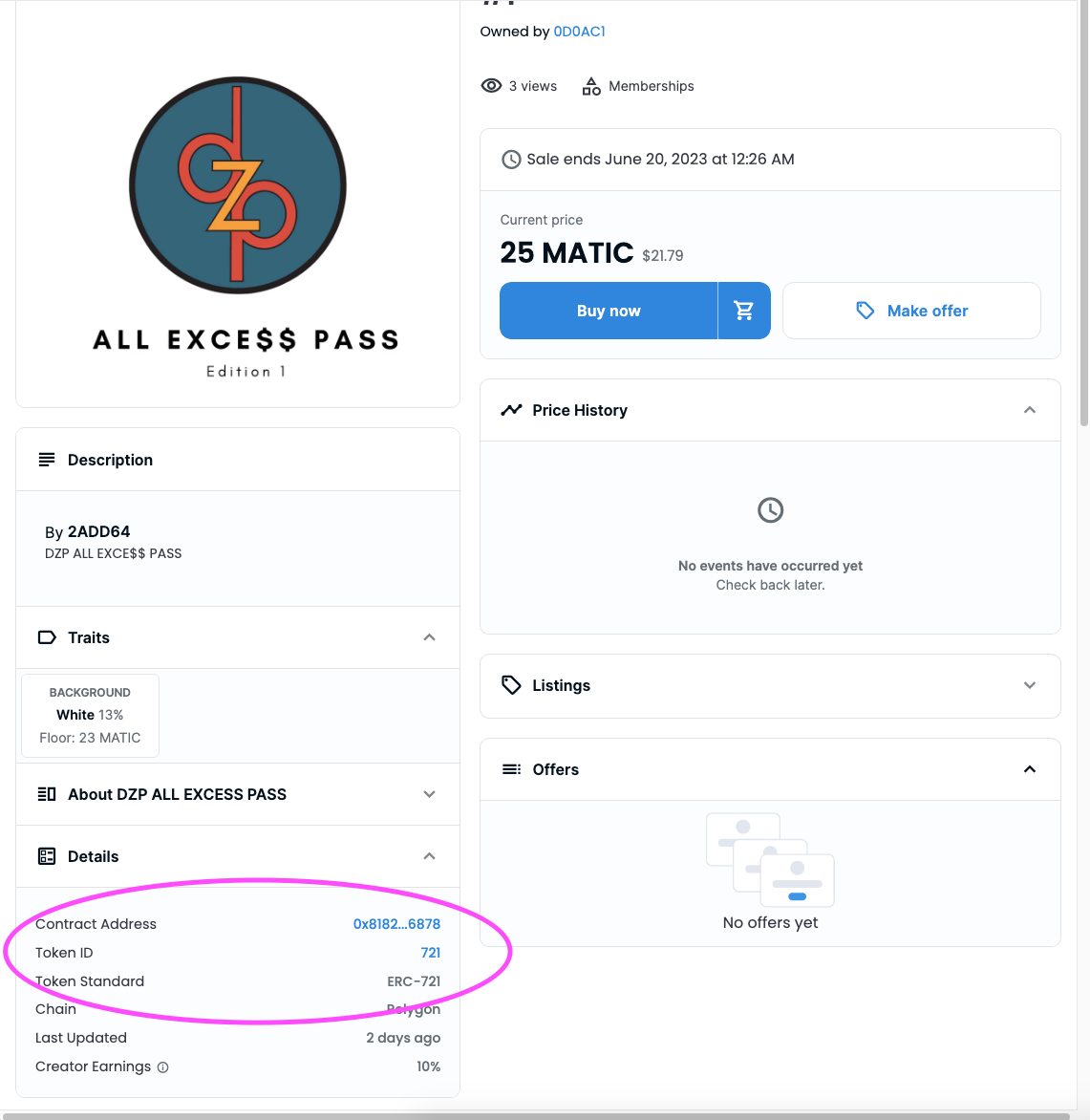 Whoever owns that unique ID will have 48 hours to claim the poster. The steps to claim will be published in a follow-up article, so be sure to check back or subscribe to get notified. After 48 hours, if unclaimed, we will choose another token ID as a winner.
Note: If you own the winning ID and do not want to claim the reward, you can always trade with or sell to someone else who does by listing your pass on OpenSea.
Please be safe and only click on official links from this page.
How To Enter:
If you have a DZP ALL EXCE$$ PASS you are already entered. If you wish to have more entries, specific traits, or get your first entry you can purchase a pass off OpenSea.
We've already selected the next handful of releases for ALL EXCESS PA$$ holders and can't wait to share!
Best,
Danny and Team
Subscribe to DZP All Excess and never miss a post.