"Pack your things and press start, ship leaves in ten. What happens next is up to you."
Dropship Genesis is my time-limited Open Edition collaborative drop with Rarible.
Back in August, Alex Salnikov (one of the platform's co-founders) announced that they were looking to launch a series of 48hr open edition drops, and were inviting artists to apply for consideration. I jumped at the chance and soon began discussing ideas with the team.
Art and gaming are two of my biggest loves, and for this piece, I wanted to combine the two themes not just in terms of aesthetics, but also looking at the potential gamification of art... As an 80s child, early game consoles & home computing were all the rage in various shapes and sizes, so this also is a neon-soaked homage to those days.
I was also really enamored with the recent explosion of Control NET and Illusion Diffusion, and how basic shapes, text, and even QR codes could be spliced with AI generation to create truly unique images. However, whilst the results from these images wore the "hidden objects" on their sleeves, I was keen to experiment with a much more subtle approach.
What if I used a QR code as an initial image with Midjourney to create a highly detailed piece of work, then discreetly drop the original QR into the artwork whilst still ensuring it was executable?
The team loved the idea. Once I had the final idea nailed down, they started planting the seeds and dropped a teaser the week prior to the drop. Meanwhile, I began whispering the release on various socials.
But.. has anyone discovered the (not so) secret easter egg?? 👀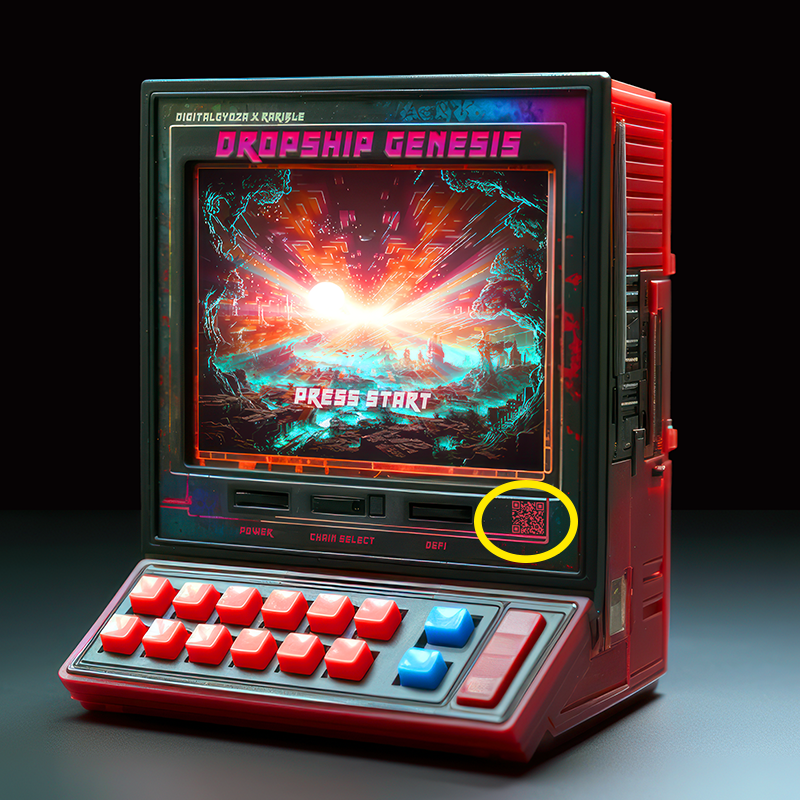 As of right now, there are still a few hours left to grab a copy! Each edition is just 0.005ETH, and each wallet can hold up to 2 copies.
---
Hey, thanks for reading! If you enjoy the content, why not consider subscribing?
Dan | Digitalgyoza
Collect this post to permanently own it.
Subscribe to EAT SLEEP MINT REPEAT and never miss a post.