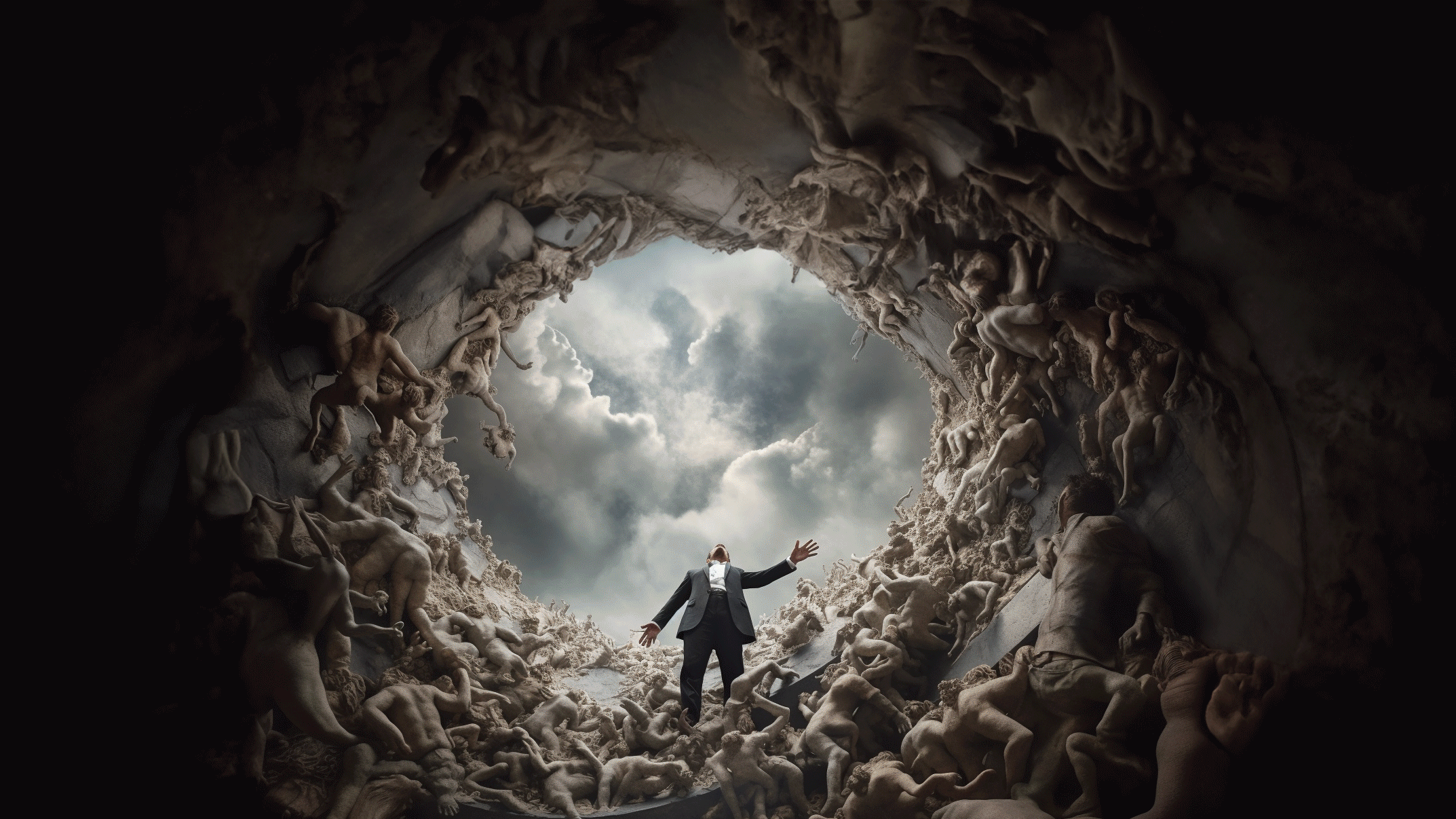 Fear, Hatred, Resentment, Doubt, Anxiety, Despair, Loss, Hopelessness, Reconciliation, Recognition, Validation, Acceptance, Peace...
As humans, we all experience a sense of struggle to reach for the goals we desire or to overcome trials & tribulations along the way. It's not about the cards we are dealt in life, but how we deal with them.
The Eternal Struggle is my new NFT series, to be released as a DROPS collection on Foundation.
AI Collection, limited to 15no 1/1 pieces.
Presale opens June 9th at 6pm GMT+1

Public sale opens June 10th at 6pm GMT+1
---
Hey, thanks for reading! If you enjoy the content, why not consider subscribing?
Dan | Digitalgyoza
Subscribe to EAT SLEEP MINT REPEAT and never miss a post.
#my nft drops
#foundation
#ethereum