To celebrate the birth of my digitalgyoza DGZ smart contract on Manifold, CRYPTOPHONK is the first in a series of FREE NFTs for anyone to claim. All you need to pay is the gas fee.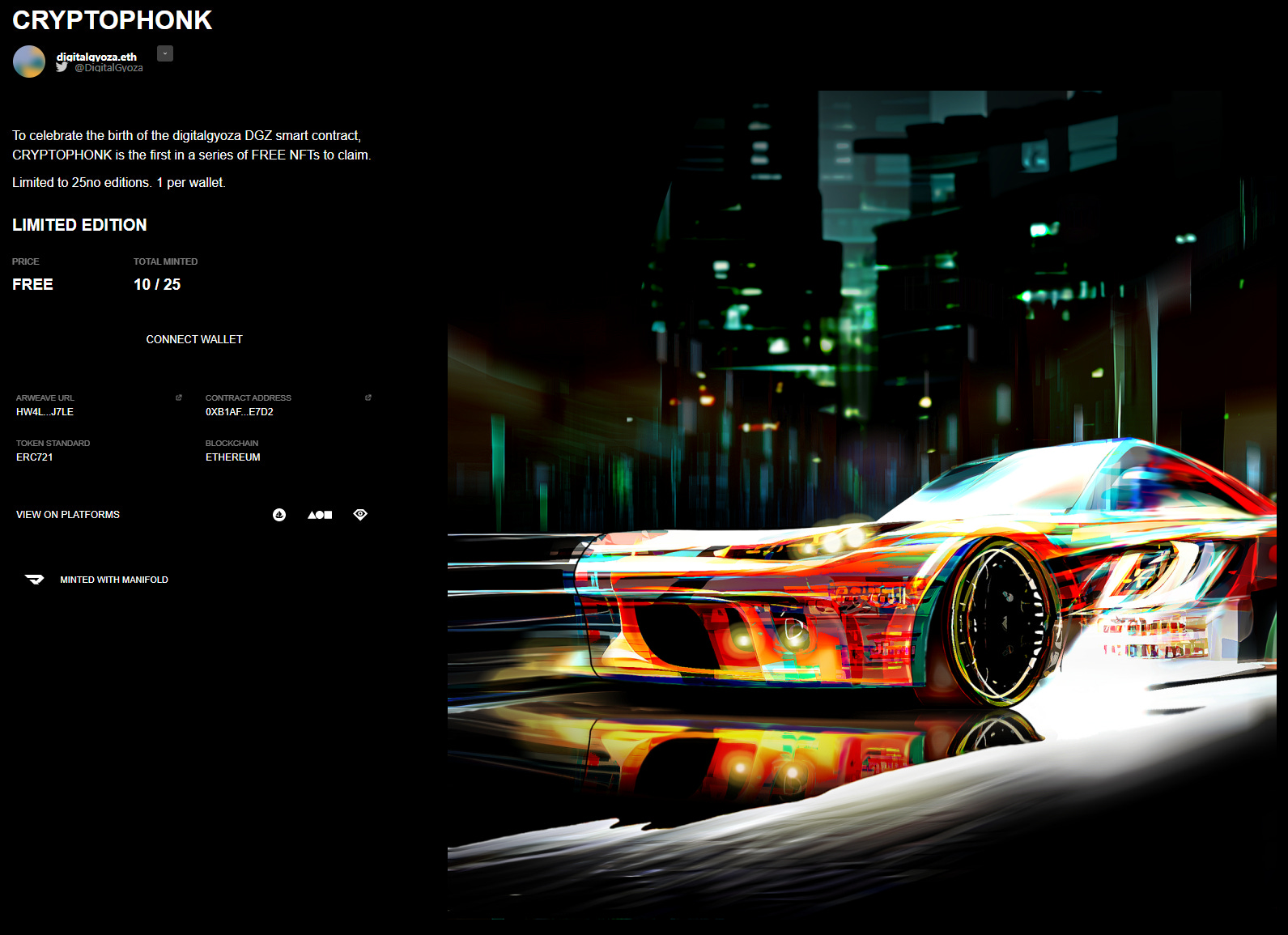 The inspiration for this piece came from a growing love of Phonk & Wave music, and the JDM / drifting car culture that is so intertwined with the scene. There are some great youtube channels putting out some consistently banging content, such as Chill Beat and Phonkonaut. The artwork was created by overlaying multiple AI images and adding various post-processing effects in Adobe Photoshop, including modifying the shape of the car and adding reflections, blending, lighting, and other details.
I'm keen to get more of my work into the hands of collectors and fellow artists, and I love how easy it is to set up a claim page on Manifold. Once minted, the editions then show up on Opensea, Foundation & LooksRare.
CRYPTOPHONK is limited to just 25 editions, and right now 10 have already been claimed.
Collect this post to permanently own it.
Subscribe to EAT SLEEP MINT REPEAT and never miss a post.
#my nft drops
#free to claim
#nfts