I was absolutely thrilled to see 2 of my works on display at the Oxo Tower Bargehouse, London, as part of this year's Holy Art Fair. The show took place from the 30th of March to the 2nd of April and was packed to the rafters with incredible pieces from canvas and print to sculpture and textiles, as well as a section dedicated to digital entries, including illustration, photography & NFTs.
Stepping into the Bargehouse, I was immediately struck by the vibrant atmosphere and the sheer diversity of artistic styles on display.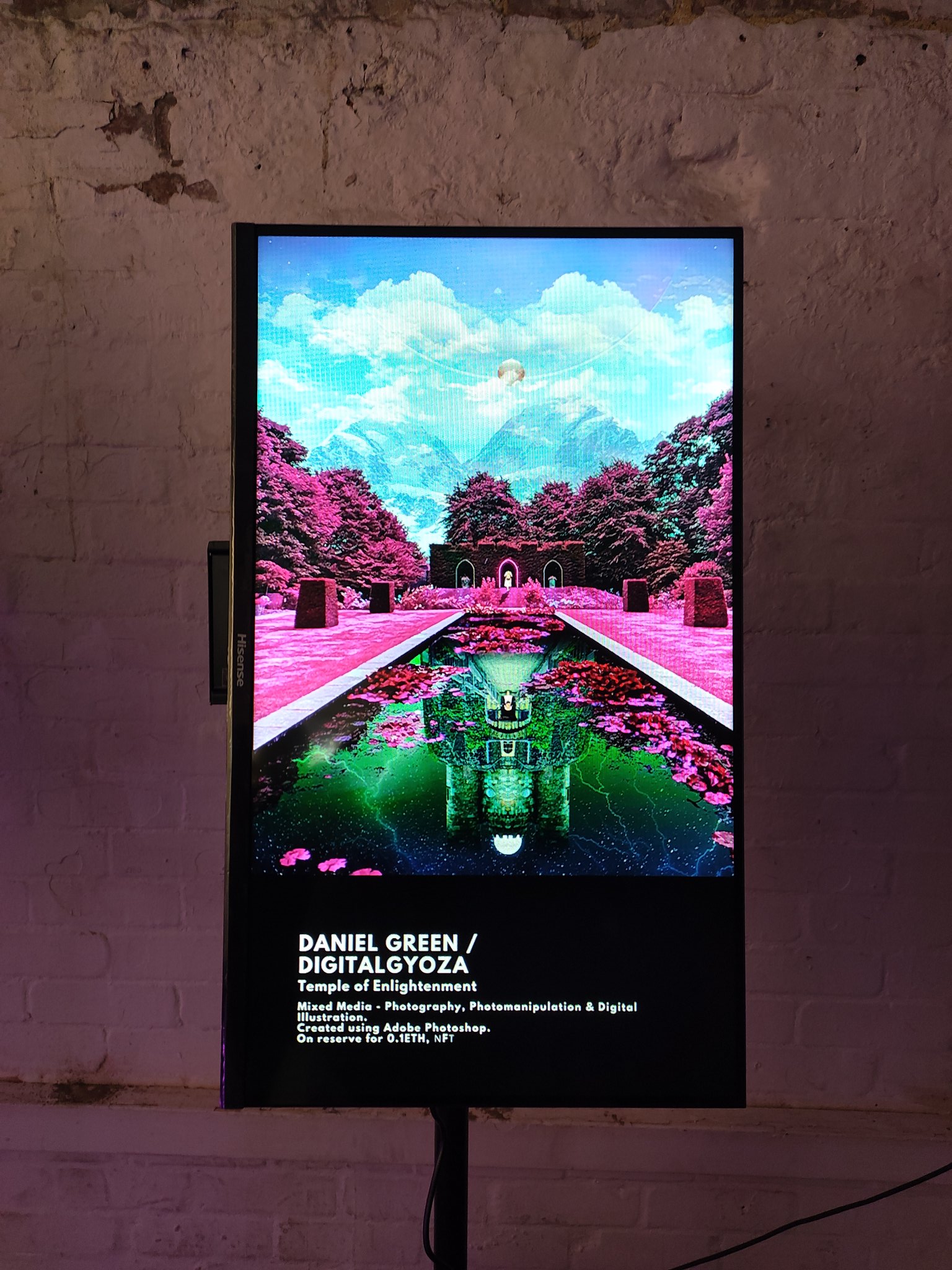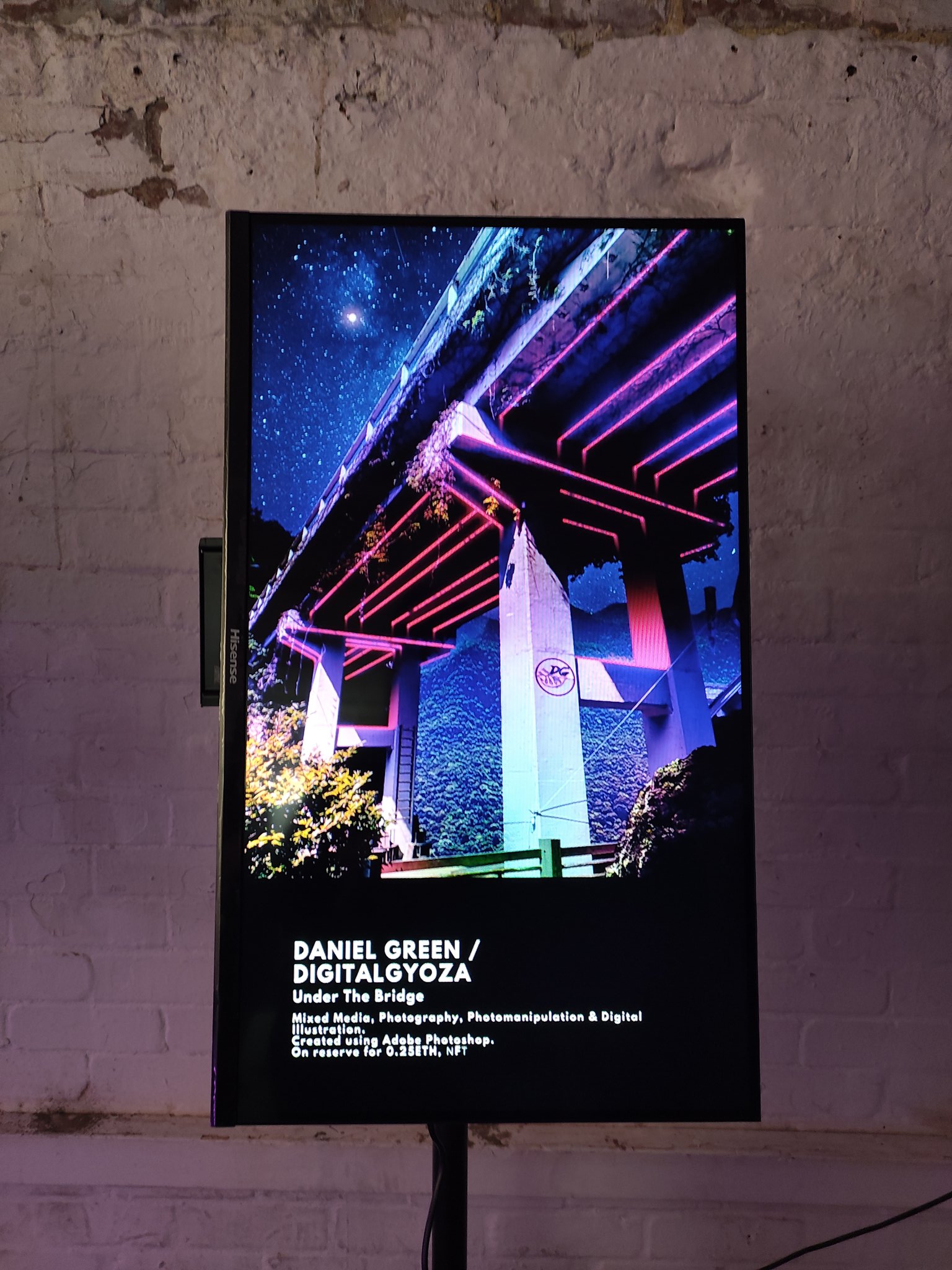 Between the enthusiastic art lovers, fellow artists, and an incredible range of talent showcased, it was an experience I'll never forget and a highlight in my artistic journey.
The Holy Art has another London fair in the works, planned for the 19 - 22 October, 2023 at The Truman Brewery. You can apply here.
---
Each of the above pieces are available as a 1/1 NFT on Foundation, minted on Manifold.
Temple of Enlightenment | Under The Bridge
---
Hey, thanks for reading! If you enjoy the content, why not consider subscribing?
Dan | Digitalgyoza
Collect this post to permanently own it.
Subscribe to EAT SLEEP MINT REPEAT and never miss a post.
#web3.0
#events
#exhibitions