In my previous post, I mentioned that for this year's Earth Day, Le Good Society is exhibiting art across a number of countries outdoors on billboards to remind, educate, encourage, and inspire one and all to live a more sustainable and eco-friendly life. A number of incredible artists have created work on this subject matter each with a specific message in connection with the theme...
SMALL ACTS. BIG CHANGE
The organization invited NFT artists to do the same and have the chance for their art to be shown not only alongside as part of this outdoor art exhibition but also on a giant billboard in all its glory - seen by millions of people during April.
I entered the contest with this piece below, and last week I was informed I had won first place!!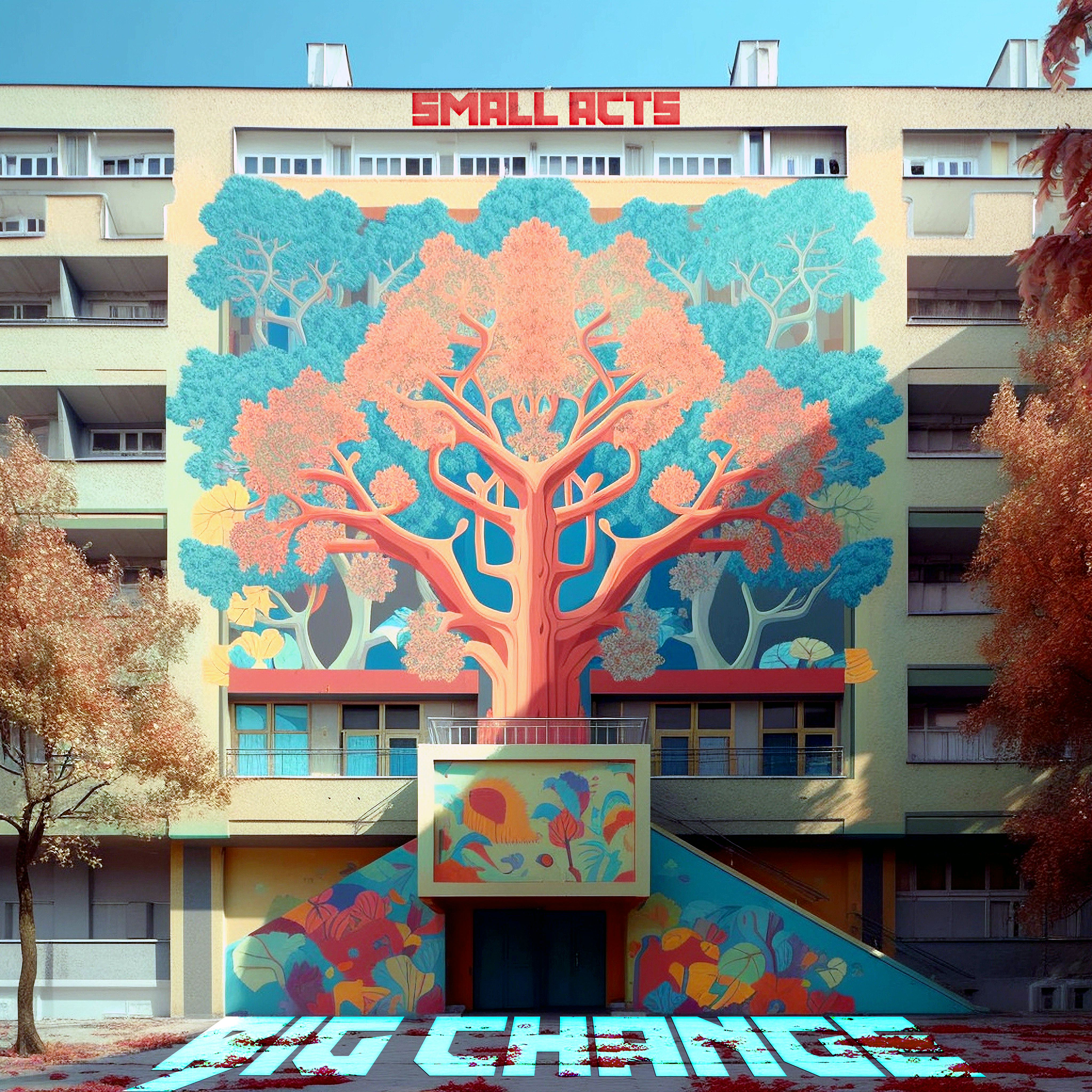 By winning the contest, my work was then incorporated into the exhibition, which is currently on display in both Times Square in New York for 2 weeks, and on Billboards in Amsterdam for 3 weeks!
I am so humbled and grateful to the organizers for this incredible opportunity, and never could I imagine that my work would be on the big screen alongside so many talented people, especially during NFT NYC.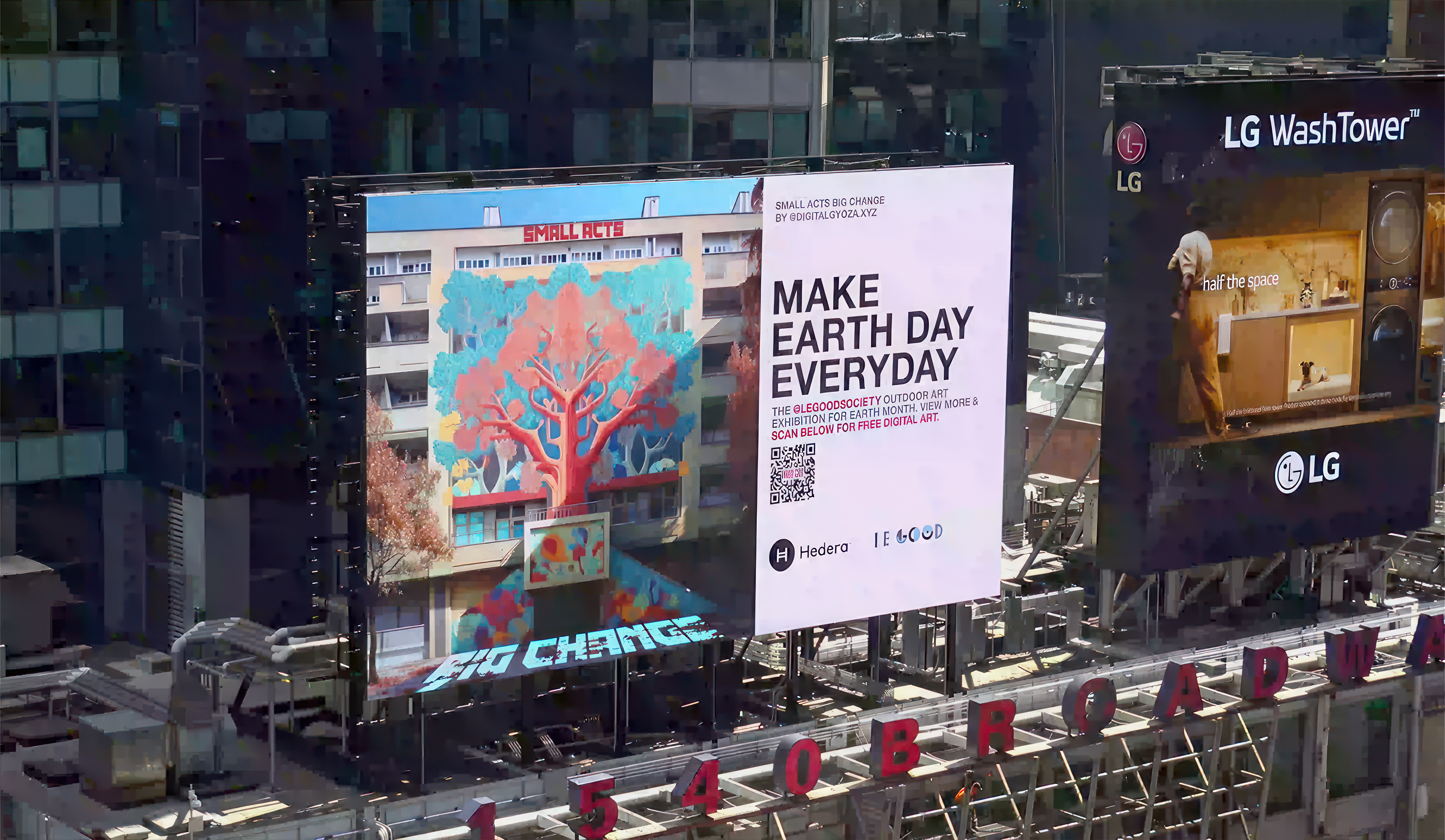 Whilst I was unable to attend the event this year, I was able to find some live camera feeds of Times Square via Youtube, and sure enough, found one that covered the billboard in question, situated above 1540 Broadway. You can check out the live feed, and get a chance to see all the other artists' work too.
I'm still blown away that this has happened, and it feels me with a great sense of joy and validation as a digital & AI artist. Definitely one for the scrapbook.
---
Hey, thanks for reading! If you enjoy the content, why not consider subscribing?
Dan | Digitalgyoza
Collect this post to permanently own it.
Subscribe to EAT SLEEP MINT REPEAT and never miss a post.
#web3.0
#events
#exhibitions