After getting into a nice flow, Revue's shutdown disrupted my momentum, and I apologize for the hiatus. However, I am thrilled to have moved to Paragraph, and I am eager to share why.
With Paragraph, newsletters can be stored on the blockchain or delivered straight to your inbox. This is an exciting development for the web3 community, and I believe we now have an excellent tool at our disposal.
As it has been a while, let me reintroduce myself. I am Fer Caggiano, a Brazilian-born artist based in the USA. I have been a full-time artist since 2000 and began exploring NFTs in 2021.
While some may consider me a community builder, I prefer to think of myself as an artist, curator, and collector. One of my greatest passions is curating, although it can be challenging when I cannot include every submission. Nevertheless, I relish the opportunity to assemble collections for galleries.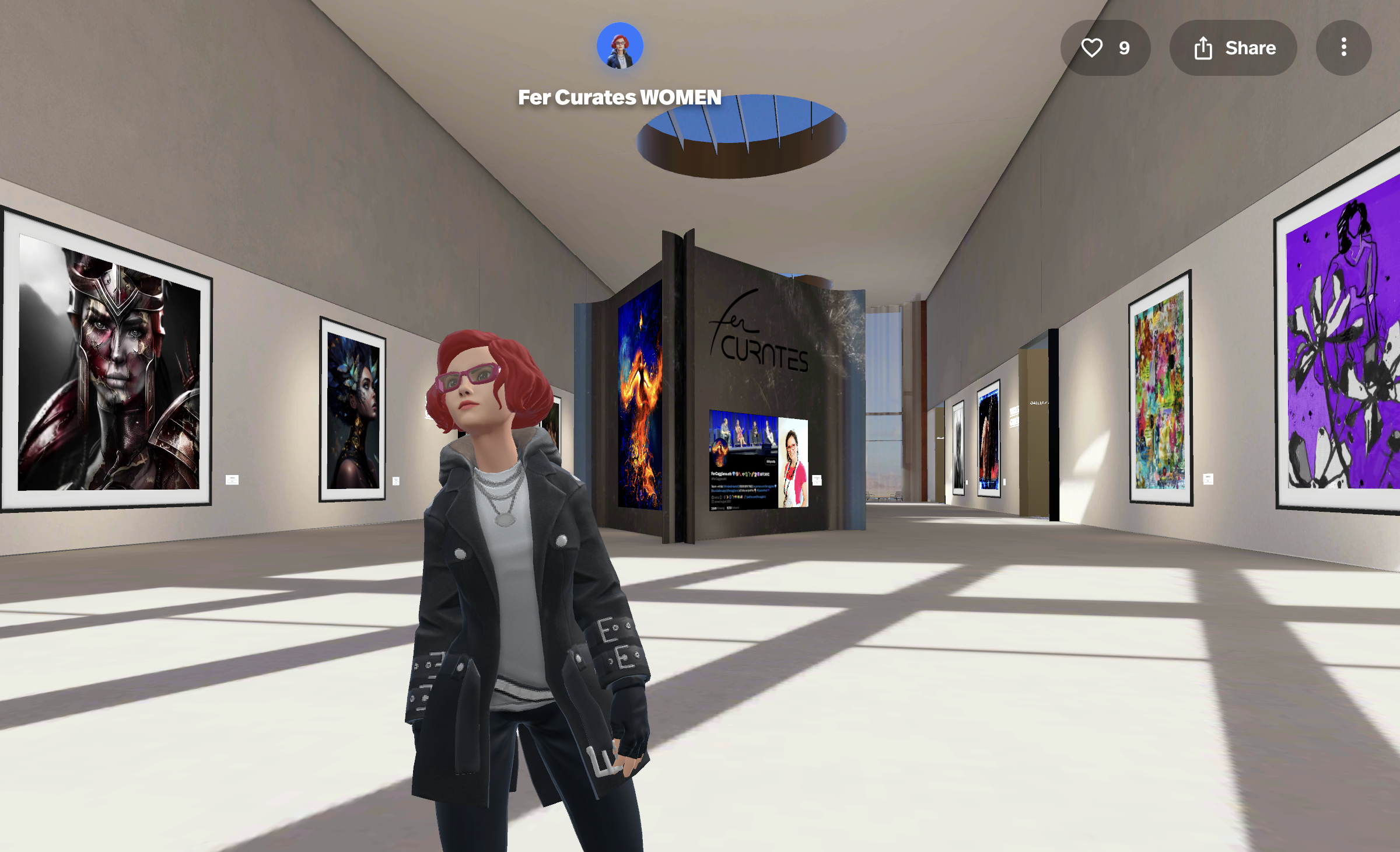 I recently curated a gallery called "Fer Curates WOMEN," where I collaborated with Joyn to celebrate women on Spatial. I have created multiple galleries to support artists in the community and plan to curate many more in the future.
With this new channel, I will be writing about various topics related to art and web3. Although I must admit, I struggle to find the time to write (haha). Nonetheless, I will keep my messages concise and meaningful.
If you have any specific topics you would like me to cover, please do not hesitate to reach out and request them.
Coloful Regards,
Fer Caggiano
#nft
#womenartist
#web3
#curator