Talking points
🧑‍⚖️ Ripple score lawsuit win

📉 XRP causes yearly high losses for shorts

👀 Bitcoin ETF approval in sight
Good morning. It has been a crazy week within the crypto world... let's do a quick recap of where things stand, and where you should or shouldn't be putting your money 😮‍💨
---
Before we dive in, here's a quick recap on the latest upgrades on Flooz.xyz platform, always remember data is king. The more insight you have on the market, the smarter you'll be 🤓
Portfolio tracker upgrade! Easily keep an overview of your recent trades on any token page

"Why are there 3 versions of $USDT" – don't worry, token multiples are now nicely grouped

You can now see how much liquidity is being crowdsourced to facilitate your #DeFi trades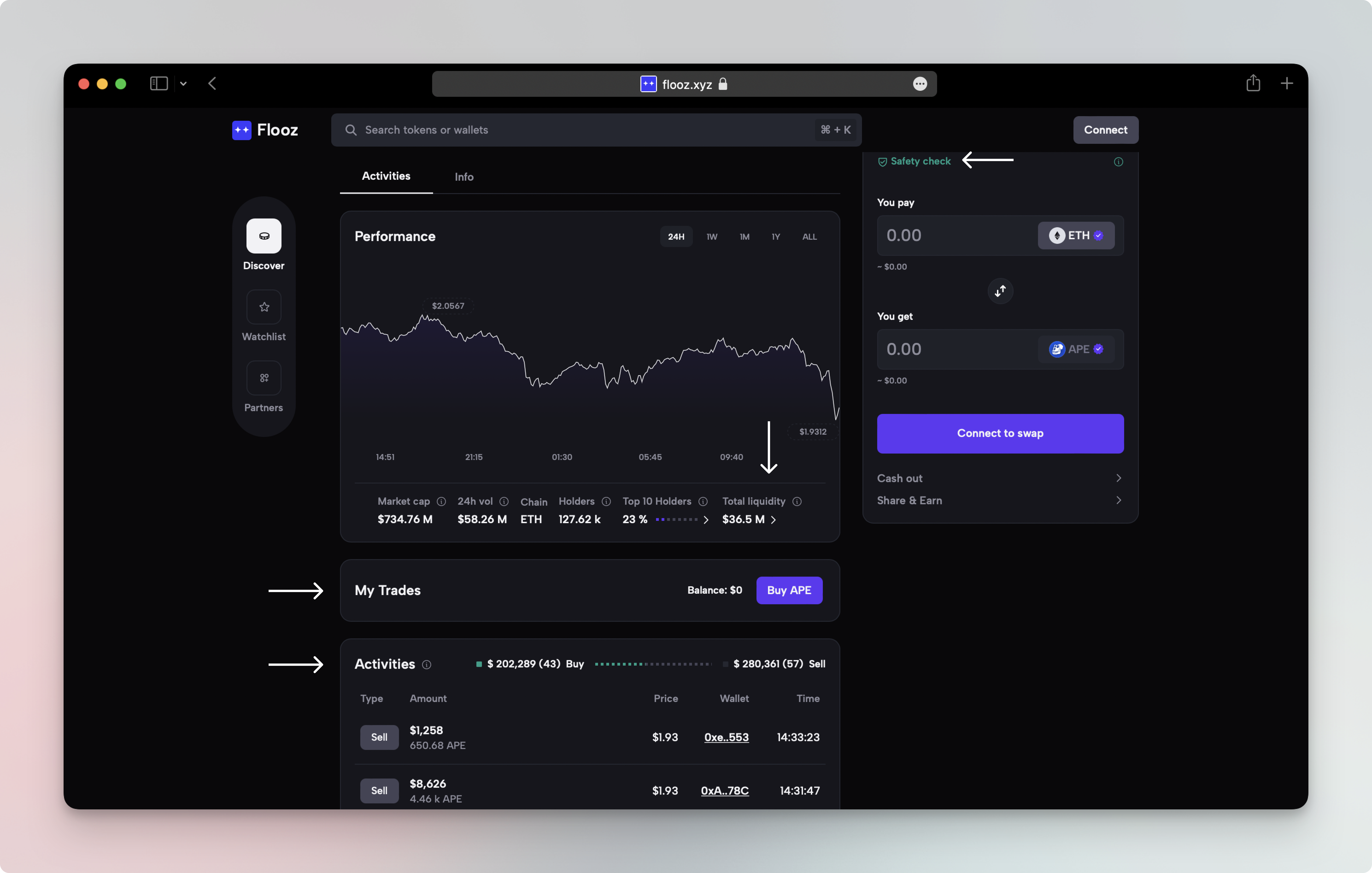 Flooz empowers you to discover opportunities, perform due diligence and instantly trade any digital asset, track any portfolio with real-time data and alerts.
---
Flooz App also received a major upgrade, you can now claim your identity in the digital world with $FloozTags. The easy way to send and receive crypto from friends, with major perks 📦
You can enter the first edition of the $FloozTags quest on Galxe by hitting this link!
Alongside the Flooz usernames we've also upgraded the all-out discovery of the app, completely optimised for searching for tokens, traders and keeping track of them 🕹
Instantly search for any token/trader, and add them to your watchlist using our new nav-bar

Curious what else the top 10 holders of $ETH are trading? You can now peek into full profiles

Google search but for crypto... use our global search bar to track down any token or wallet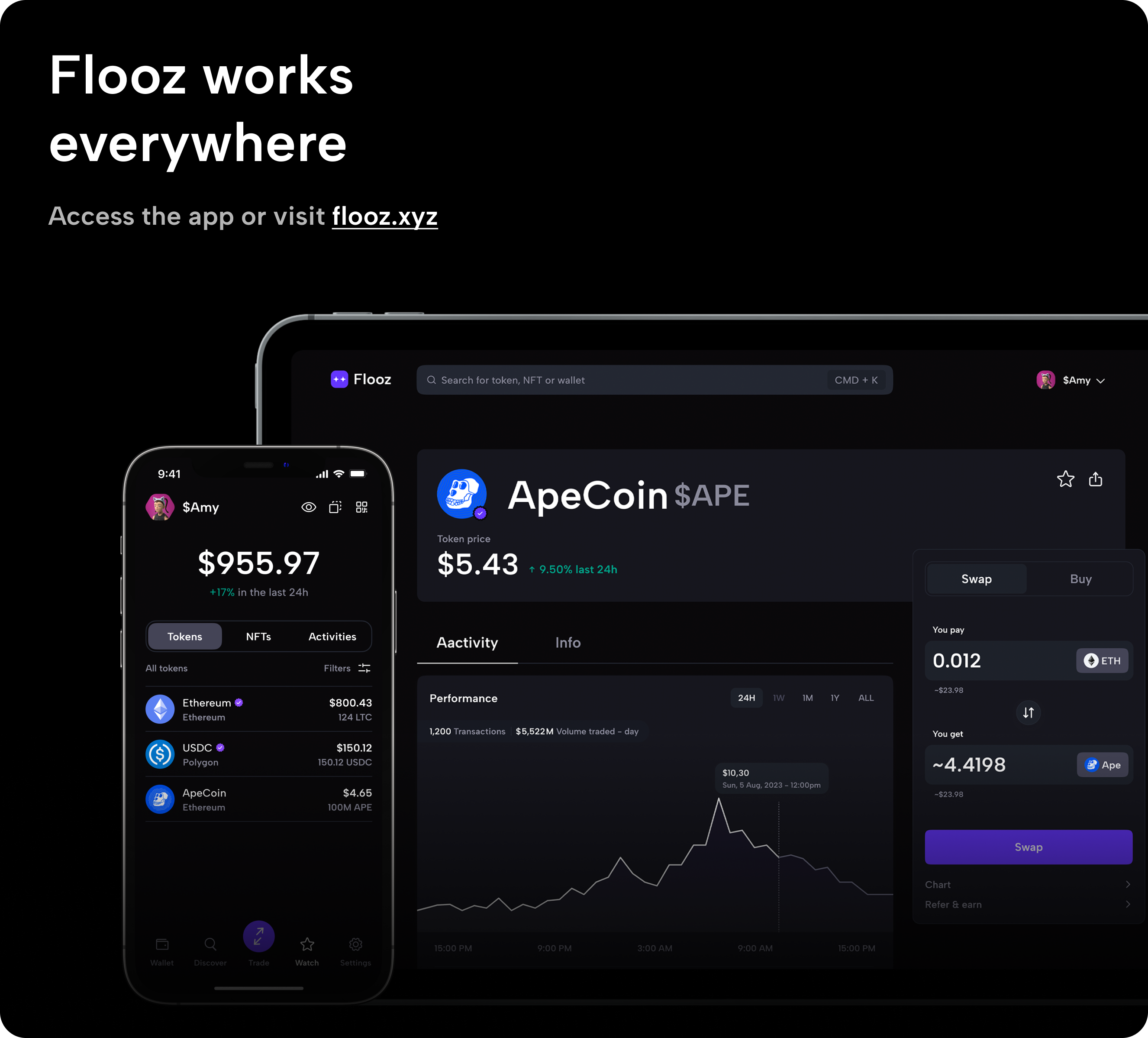 ---
👀 Quick market outlook
If you would have asked us whether we thought last week would end this like... then the answer would most likely have been, no. But this is the crypto world and nothing is too crazy as we have seen plenty of times. So... let's see what the thoughts on the market are.
It seems that alts could be a place to keep an eye on, especially in preparation for the next bull run. As for Bitcoin, it seems we are going to see a similar story to the past month.
Remember, as usual... only invest what you can afford to lose.
---
🧑‍⚖️ Ripple score lawsuit win
In a courtroom spectacle that would make even the most seasoned legal eagles sit up and take notice, Ripple Labs emerged victorious in a battle for the ages against the Securities and Exchange Commission (SEC).
This high-stakes clash has been gripping the crypto world since 2020, and on July 13, the verdict sent shockwaves through the industry, literally...
Judges Torres' ruling in the United States District Court in the Southern District of New York gave Ripple Labs reason to celebrate. XRP, Ripple's prized token, was deemed not to be a security when sold on digital asset exchanges. Cue wild celebrations and a sudden surge in XRP's value. Within minutes, the price of XRP shot up from $0.45 to a dizzying $0.61, leaving traders and enthusiasts grinning from ear to ear.
But wait, it wasn't all smiles for Ripple...
The SEC managed to secure a small victory of its own. The court ruled that XRP could be classified as a security when sold to institutional investors, based on the Howey Test. It was a mixed bag for both parties, leaving them with plenty to ponder as they regroup for the next round.
This legal drama has been a gripping spectacle from the start. The SEC took aim at Ripple Labs in late 2020, suing the company and its top brass, Brad Garlinghouse and Chris Larsen, over allegations of an unregistered security offering. The case has seen its fair share of surprises, including the unveiling of confidential "Hinman Documents" and Garlinghouse's defiance in the face of the SEC's accusations.
With Ripple Labs claiming victory in this crucial chapter, the crypto community is buzzing with excitement and speculation. What does this mean for Ripple's future? And could it set a precedent for other cryptocurrencies embroiled in regulatory battles? The stage is set, and the crypto world is eagerly awaiting the next act.
There is a certain someone who seems happy with the result...
Coinbase are also under the scopes of the SEC and this victory for Ripple Labs could spark some positivity in the Coinbase camp. The relisting of XRP is just a bonus...
As we catch our breath and witness the aftermath of this exhilarating courtroom duel, one thing is certain: Ripple Labs has made its mark, and XRP holders are enjoying the sweet taste of triumph. So buckle up, fellow crypto enthusiasts, because the ride is far from over. Stay tuned for more thrills and spills as this captivating saga continues to unfold before our eyes.
---
📉 XRP causes yearly high losses for shorts
The cryptocurrency, known for its ups and downs, experienced a jaw-dropping surge, nearly doubling in value within a mere 24 hours. However, like any wild ride, XRP eventually receded during the early Asian trading hours on Friday, leaving some traders exhilarated and others nursing their wounds.
The courtroom drama unfolded when a U.S. judge declared that the sale of XRP tokens on exchanges did not qualify as investment contracts, setting a groundbreaking precedent for the crypto world. As this revelation hit through the market, XRP-tracked futures traders found themselves caught in a whirlwind of emotions and financial swings. According to data from the esteemed Coin Glass, these traders suffered a staggering $62 million in losses, marking one of the costliest episodes for shorts this year.
Of that whopping sum, $33 million was lost by those brave enough to bet against XRP's rise. Longs, on the other hand, accounted for the remaining portion of losses. Among the casualties of this crypto showdown, traders at the renowned crypto exchange Bybit were hit the hardest, with a mind-boggling $21 million in liquidations. Following closely behind were OKX and Binance, each tallying $14 million in liquidation damages.
The XRP liquidation frenzy reached unparalleled heights, leaving traders to grapple with their emotions and reassess their strategies. Liquidation occurs when an exchange forcefully closes a leveraged position due to a trader's inability to meet margin requirements or maintain sufficient funds to keep the trade afloat. These large-scale liquidations can act as a telltale sign, signaling potential turning points in price movements and allowing cunning traders to adapt their positions accordingly.

The courtroom bombshell not only sent shockwaves through XRP's turbulent journey but also had a ripple effect (yes, we did that) on other cryptocurrencies. Solana (SOL), Cardano (ADA), and a myriad of other altcoins experienced a surge in response to XRP's partial victory. Market analysts suggest that traders viewed this ruling as a favorable outcome for the broader crypto market, which has recently faced scrutiny from the U.S. Securities and Exchange Commission for allegations of securities offerings to U.S. investors.
As the dust settles from this heart-stopping saga, the crypto community eagerly awaits the next twist and turn on this exhilarating ride. With XRP's landmark court ruling leaving shorts shaken and traders searching for new strategies, the crypto market continues to prove its resilience in the face of adversity.
---
We want to hear what you think 🧐
The good and the not-so-good. Let us know what we can do improve our web3 wallet, and make Flooz App more powerful and useful to you!
---
👀 Bitcoin ETF approvals in sight
In a move that has set the crypto world abuzz, the US Securities and Exchange Commission (SEC) has officially acknowledged BlackRock's application for a Spot Bitcoin ETF. This acknowledgment, although not a definitive approval or rejection, marks a pivotal moment in the application process, sending shockwaves of anticipation through the industry.
After seeing the good news for the Bitcoin ETF from BlackRock it was revealed shortly after that other heavyweight players like Ark Investment and BitWise have also made headway, with their Spot Bitcoin ETF applications receiving SEC acknowledgment.
This unexpected series of acknowledgments has left the digital asset industry pleasantly surprised, as it closely follows the recent surge in Spot Bitcoin ETF filings.
Leading the charge among traditional financial giants, BlackRock and Fidelity have been at the forefront of submitting applications for Spot Bitcoin ETFs. Alongside BlackRock, the SEC has acknowledged applications from Fidelity, Wisdom Tree Funds, Galaxy Digital, Invesco US, and VanEck. While this acknowledgment is a crucial step, it's important to remember that it doesn't guarantee immediate approval or rejection. But it does mean that the clock is ticking, and the decision-making process for these ETFs is officially underway.
It's worth noting that the SEC has yet to greenlight the creation of a Spot Bitcoin ETF, causing some anxiety among industry participants. However, there's a glimmer of hope. The inclusion of surveillance-sharing agreements in these applications has sparked confidence among observers. A former SEC chair even commented that approving a Bitcoin ETF would be "hard to resist," suggesting that the regulatory body is taking into account the potential benefits and market demand for such investment products.
With the SEC acknowledging BlackRock's Spot Bitcoin ETF application and the recognition of applications from other major players, it's evident that the regulator is actively engaging with these filings and commencing the evaluation process.
The final verdict on approving or rejecting these ETFs remains uncertain, and the SEC will undoubtedly conduct a thorough review, considering factors like investor protection, market manipulation concerns, and overall market stability.
As the cryptocurrency industry continues to evolve, the potential approval of a Spot Bitcoin ETF could be a game-changer. It would open the floodgates for traditional investors, offering them easier access to Bitcoin as an investment vehicle. This could potentially drive increased adoption and mainstream acceptance of cryptocurrencies.
---
🫗 Quick feature dump of our grind in June. We're packing releases almost every two weeks, keep an eye out for new releases, and suggest new features to us that you'd like to see.
---
🧯 Trending tokens on Flooz
We've got some new listings in worth sharing with you! ALT coins have been on the rise!
You can now trade $HOBBES on Flooz, an emerging dog-meme token seeking to affiliate itself with Elon Musk's first dog. It currently sits at well over 700 unique holders, take a peek below.
Next up is $BROCK, another Ethereum based token that's rocketing up +62.62% in the last 24H, the project has created a Layer 2 EVM Compatible Blockchain to allow for gas-free trading on their DEX. The team has just been listed on CoinGecko, hence the spike in volume.
Moving on to the BSC tokens, we have TrotelCoin (TROTEL) price today is 0.02 USD with a 24-hour trading volume of $5.01. Still in its launch phase, the team is hosting an airdrop for the first 10,000 unique holders (only 30 so far) – make sure to pick up some tokens using your Flooz App.
Last but not least, we have $EOTH up 12% in the last 24H. The project was listed on CoinMarketCap two weeks ago, and closed their Flooz listing today! The Echo team is also hosting a #shill competition over on Twitter with prizes up to $100, have a look via this link!
---
⚡ Flooz App
Flooz is fully decentralised, and self-custodial. Discover the latest gems today 📈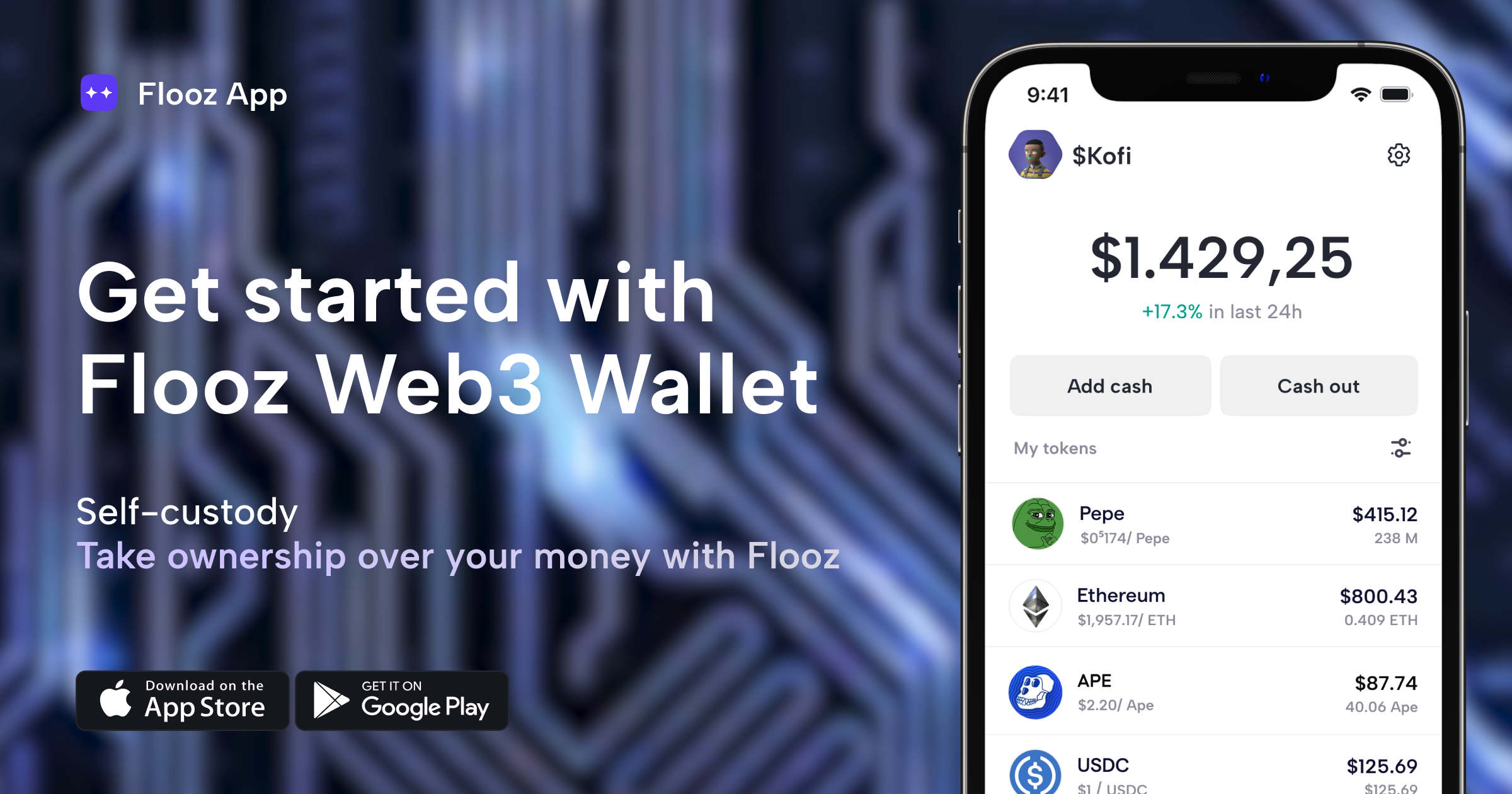 ---
Want to get in front of 53,000+ web3 readers? Or secure yourself an article feature on Cointelegraph? Sponsor All Things Flooz Newsletter via Advertise on All Things Flooz
---
Like getting this newsletter? Browse all our weekly and daily emails to get even more insights from your All Things Flooz subscription.
---
Written by Lewis 🕵️
DYOR – authors of All Things Flooz newsletter own cryptocurrencies and stocks.
This newsletter is strictly educational and is not investment advice or a solicitation to buy or sell any assets or to make any financial decisions.