The Giveth team just got back from ETHDenver representing Giveth in full force! Stay tuned for our full recap of all the panels, talks and discussions we took part in.

Get to know the people behind the projects!
Giveth is giving you the opportunity to get acquainted with some representatives from projects on our platform that are passionately doing good in the world. Introducing Meet the Makers – an event series where a handful of project owners, "Makers", will each share a 5-10 minute presentation on their vision, mission and impact, and where participants can ask them questions directly and get connected for future conversations and collaborations. Meet the Makers benefits both donors and projects, allowing trust to be built between the donor and project.
Our Meet the Makers series will kick off on Tuesday, March 1st from 11:00 am - 12:30 pm central standard time in our Community Channel on Discord. Join the Giveth Discord server here. We will theme each event around a particular type of cause to engage Givers who are also passionate about the mission of these featured projects. 

The Giveth Matching Pool
We love to highlight success stories from your generous donations that show that power of our community. 
This month's highlighted project is… ourselves! The Giveth Matching Pool is a one-stop-shop for donors who want to ensure their donation has a broad impact. 100% of the funds collected will be distributed to verified projects on Giveth, and donations to this project or funds sent directly to the donation.eth multisig on Mainnet or Gnosis Chain are eligible for GIVbacks!
Plus, since this is a Giveth initiative, you can also participate in the system design in our forum to help us choose the best way to distribute the donations.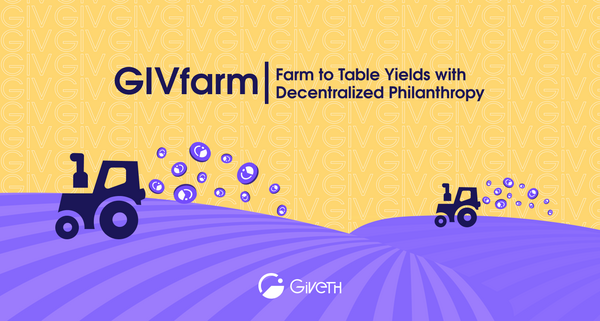 From Degen to Regen 🌱
Building the Future of Giving doesn't have to involve sacrifice. The GIVfarm offers some amazing yields for GIV liquidity providers and stakers on Mainnet & Gnosis Chain. Ape in and earn up to 1000% APR.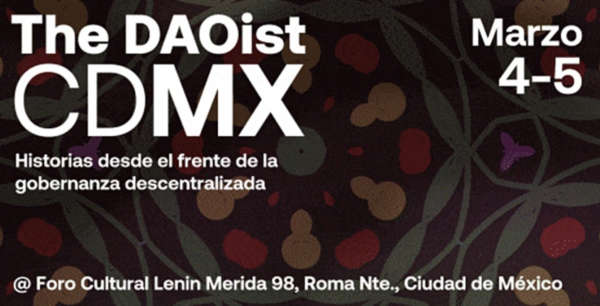 Giveth is coming to Mexico 🇲🇽
And last but not least, we'll be taking part in the upcoming The DAOist Mexico event this March 4th and 5th. Our crew will be handing out sweet Giveth swag, talking about Blockchain4Good, a rumour has it, throwing a Giveth sponsored afterparty! Keep an eye on our Twitter for more announcements. If you can make it, we'd love to connect!