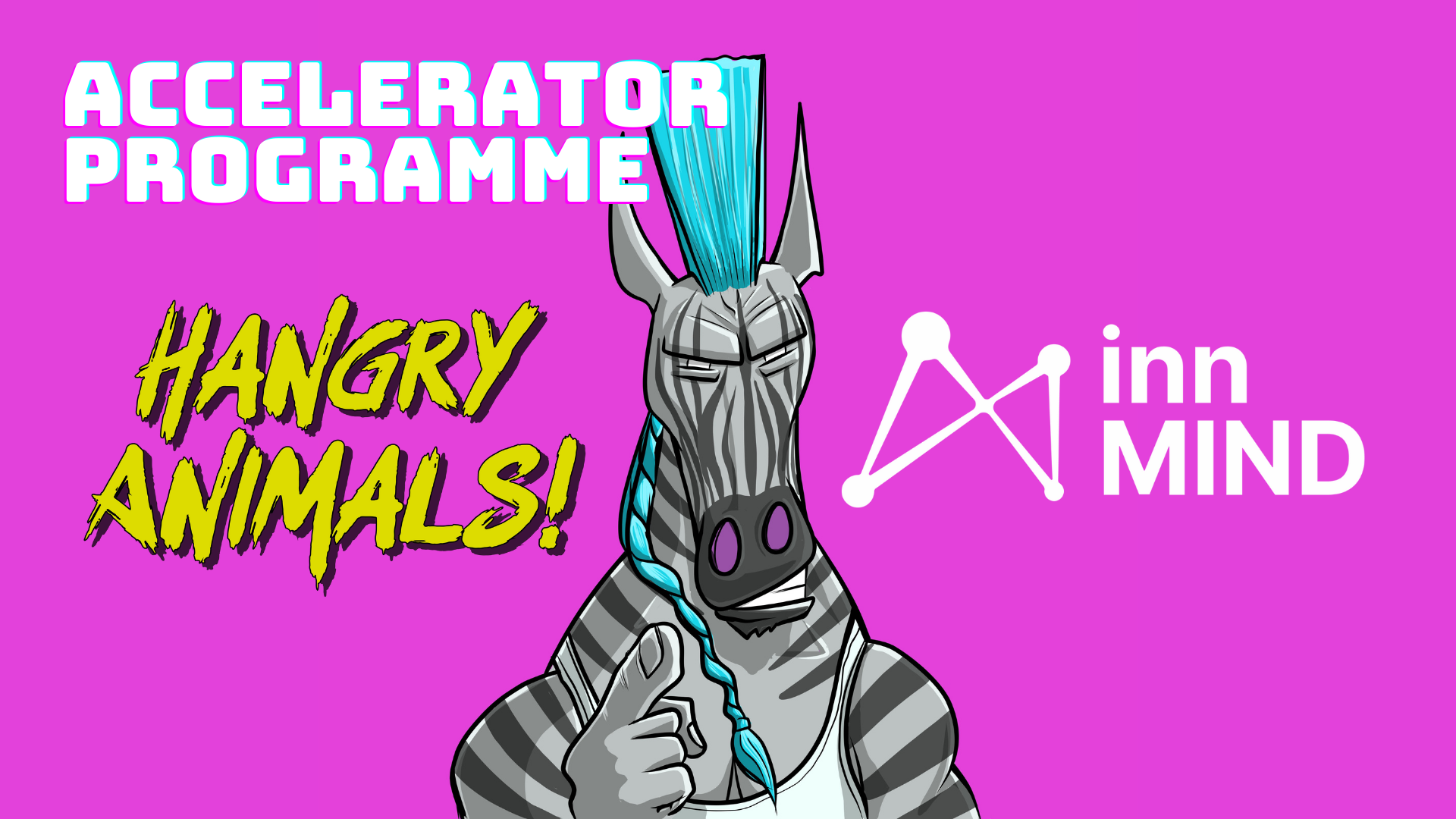 We are pleased to announce that we have been accepted into the InnMind Accelerator Programme for 2023! We will be participating in this exciting opportunity from October to December 2023. This experience promises to be transformative, and we can't wait to share our journey with you.
The InnMind Accelerator is renowned for its focus on developing startups to their full potential. One way they achieve this is by ensuring participants cover a wide range of essential topics. Here's what we will be delving into during our time at the accelerator:
Growth Hacking: We look forward to learning strategies and techniques to increase our customer base rapidly. This topic focuses on cost-effective marketing techniques that will allow us to grow our business exponentially.

Tokenomics: In today's digital space, understanding the economics around tokens is crucial. We'll explore the intricacies of creating, distributing, and managing digital tokens, providing us with the necessary knowledge to succeed in the blockchain economy. The InnMind Accelerator Programme also includes a deep dive into Decentralized Exchanges, often referred to as Dex. This cutting-edge aspect of the blockchain economy allows crypto transactions to take place directly between users, bypassing traditional financial intermediaries. We'll be learning how to create, run, and optimize Dex to offer a more seamless and secure digital asset exchange experience. This knowledge will prove essential as we strive to shape our services within the blockchain industry, keeping us at the forefront of innovation and user convenience.

Team Building: A company is only as good as its team. We will learn about finding the right talent, fostering a positive culture, effectively managing teams, and other key factors that contribute to building a successful team.

Launch Strategies: A well-planned launch can make or break a startup. We'll gain insights into planning, timing, marketing, and executing product launches to ensure our offerings make the biggest possible impact.

Security: In an increasingly digital world, security is paramount. We'll learn about the latest best practices for securing our platforms, protecting our customers' data, and building trust with our users.

Pitch Deck Creation and VC Pitch Day: Finally, we'll master crafting a compelling pitch deck and presenting to venture capitalists. With expert guidance, we aim to perfect our storytelling abilities, ensuring that we effectively communicate our vision, strategy, and potential to investors.

Introductions: to previous founders who have walked this path before us. By networking with those who have experienced the highs and lows of building a startup, we hope to glean valuable insights that can guide our journey. These interactions will broaden our understanding of various business landscapes, provide different perspectives on problem-solving, and help us anticipate potential challenges and opportunities. Furthermore, forging relationships within the entrepreneurial community fosters a spirit of collaboration and mutual support, which is invaluable in the competitive world of startups. This peer-to-peer connection is an often-underestimated aspect of accelerator programmes, but it's one we are particularly looking forward to and one we've already capitalised upon. Announcement to follow this week that benefits all founder/creators looking for that extra leg up from a technical standpoint with DAPPS. Believe us, this partnership is awesome.
Joining the InnMind accelerator programme presents us with not only an opportunity to learn but also to meet and interact with other founders in the community. Sharing experiences and insights with peers can be just as educational as the programme itself. We are excited about the new connections we will make along this journey.
As we step into this exciting chapter, we commit to embracing all the knowledge and challenges coming our way. We look forward to sharing more updates about our journey at the InnMind Accelerator Programme. Stay tuned! Hangry as always.
We need your help
As you all know, this is a passion project that has outlasted a shitty bear market and circumstantial changes to project/market sentiment over the past two years. But we're still here and working our asses off to connect the dots, build a project of value and bring fun entertainment through gaming and stories to the web3 space. All we ask is for you to share our content on socials, like, retweet and comment, tag is into relevant accounts on Twitter and Instagram and support the movement. #LetsGetHangry
Don't forget we're also looking for #FanArtFriday submissions from our community and wider interests. Submissions will be subject to a vote and eligible to be entered into a draw for a CHET pass. Our theme for this month is Halloween themed Hangry Animals... so get creative and let's see those pencil skills come to life as you draw your fav Hangry Animal to share on our creative board on the website. #HangryOut
Collect this post to permanently own it.
Subscribe to The HAM | Hangry Animals Magazine and never miss a post.
#innovation
#nftartists
#collaboration
#accelerator
#partnerships