Table of Contents
The Need & Importance of Infrastructure
Why Infrastructure is Important
Credential Data Network
The Current State of Credential Data
Examples of Credentials

Some Key Points of Galxe
Galxe Curators & Data Sources
Socials Integration
Galxe ID
Galxe Profile
Galxe Passport

Galxe Token (GAL) & OATs
Galxe Token (GAL)
OATS; Possibly Bringing Utility to NFTs

A Look at Some Data & Case Studies
Historical Activity
Wallets Supported
Food For Thought
Some Case Studies of Galxe's Infrastructure
How to Web3 on BNB Chain
Galxe x Optimism: Optimism Quests
1. The Need & Importance of Infrastructure
Why Infrastructure is Important
According to Crunchbase, in 2021, there are 8,785 Web3 companies with over $27 billlion of funding raised. As more companies and protocols start to innovate products in Web3, the need for good and reliable infrastructure becomes more evident. Infrastructure for the protocols/products to function better, scale, as well as improve the experience for users.
Cross platform and product user access remains cumbersome, as each user needs to login or authorize access per platform. There is a clear market gap for Web3 Developers to be able to leverage credential data to build better communities and products. Hence, there are projects like Galxe who are working on building an infrastructure to power an open and collaborative Credential Data Network.
Source: https://docs.galxe.com/#our-mission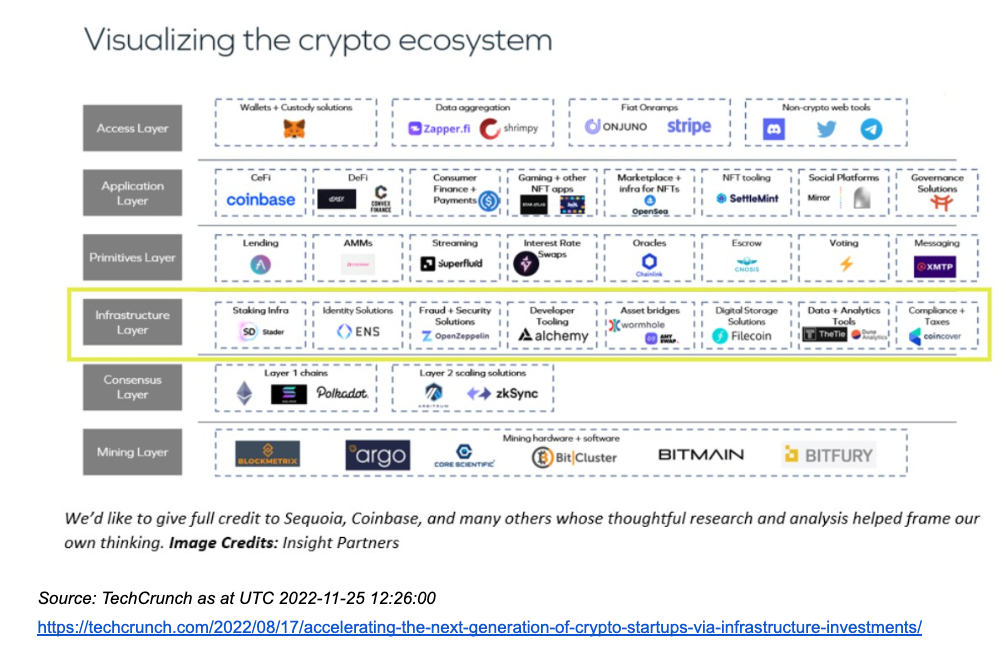 Credential Data Network
Credentials are part of our daily life, and having credentials on-chain serves as a "record" for blockchain users.
Below are some use cases in Web2/TradFi. We list the corresponding possible use cases in Web3.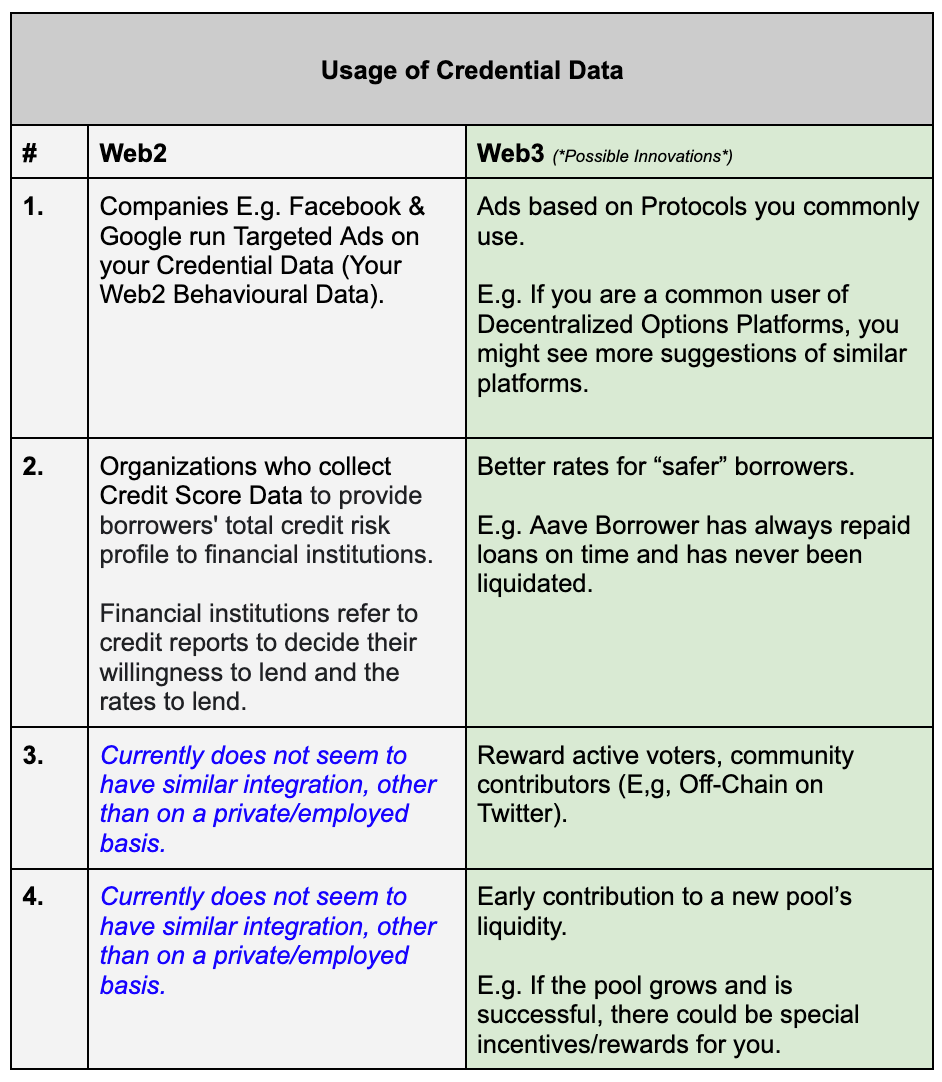 The Current State of Credential Data
Credential data is not easily available/accessible for individuals who should own the data, and applications that need it.
Galxe aims to solve this problem using an open and collaborative credential data network, which will help improve the Web3 experience.
Examples of Credentials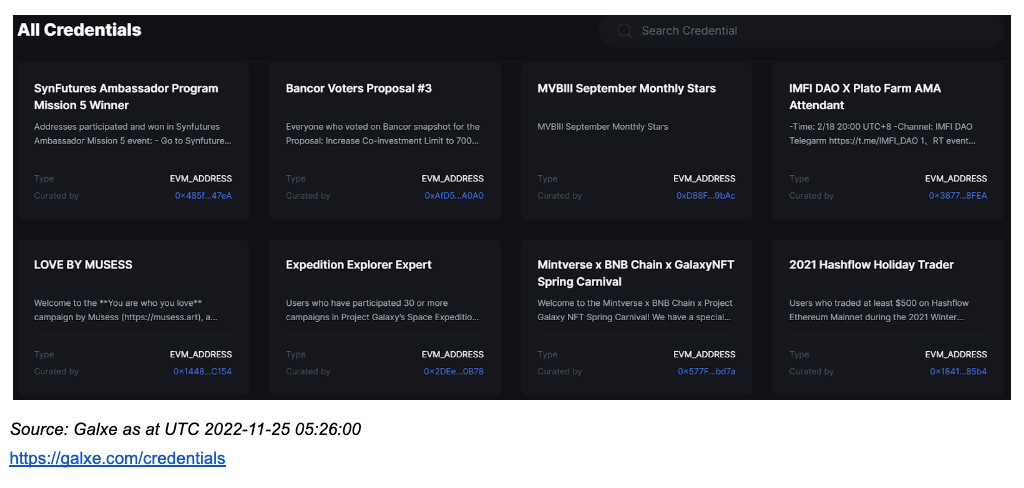 Hence, you can see why projects who are successful in building an infrastructure for Credential Data would be widely used in the future.
---
"Why isn't anybody talking about this?!"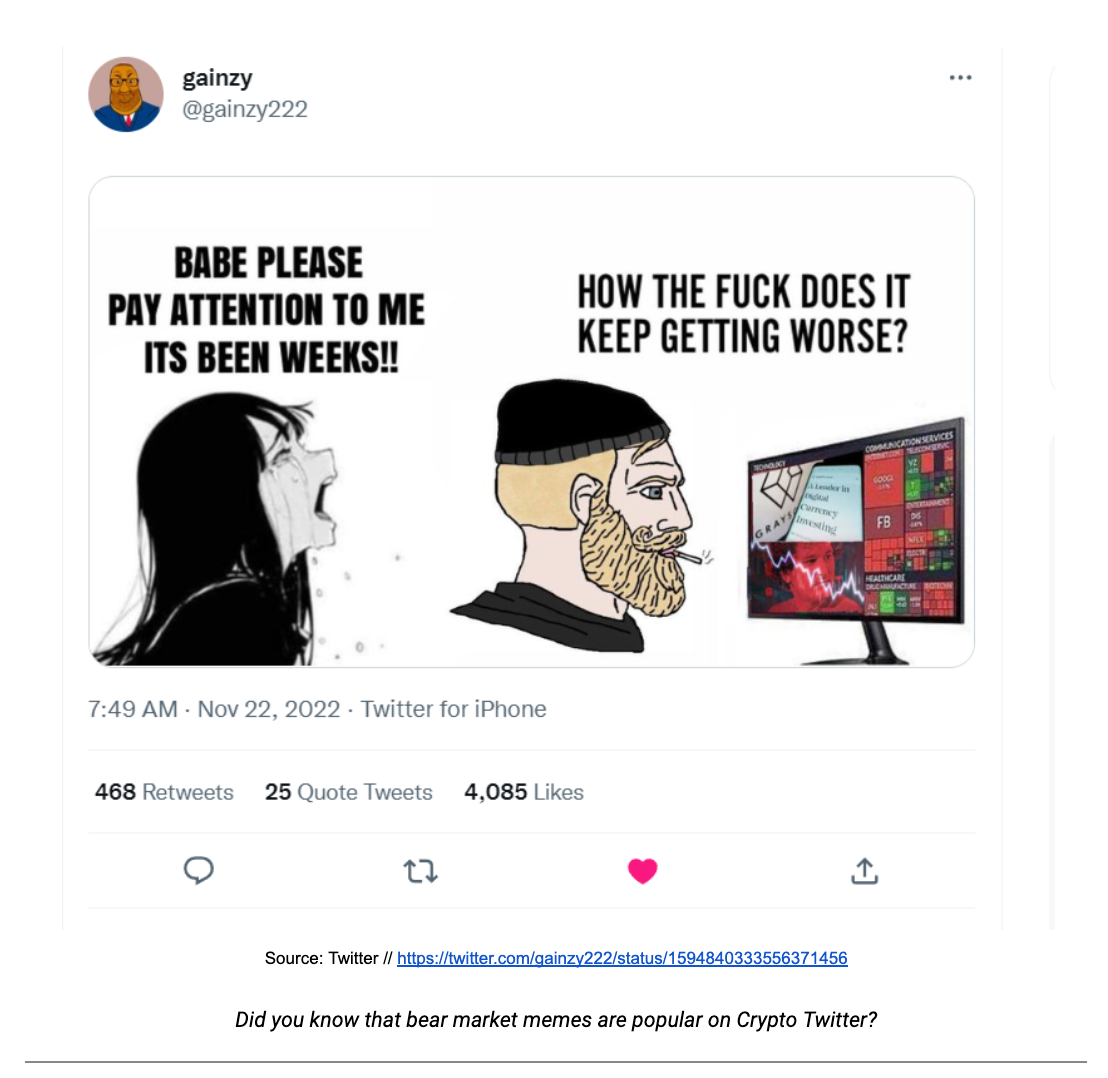 2. Some Key Points of Galxe
Galxe Curators & Data Sources
Galxe goal is to build an open and collaborative Credential Data Network that is accessible to all Developers in Web3, by providing the infrastructure for community members to curate and contribute digital credentials to the Data Network.
We think an important, but often overlooked point, is having a sustainable way to attract many community members who are willing to build on it.
This will make it more decentralized, which is a key concept of Web3.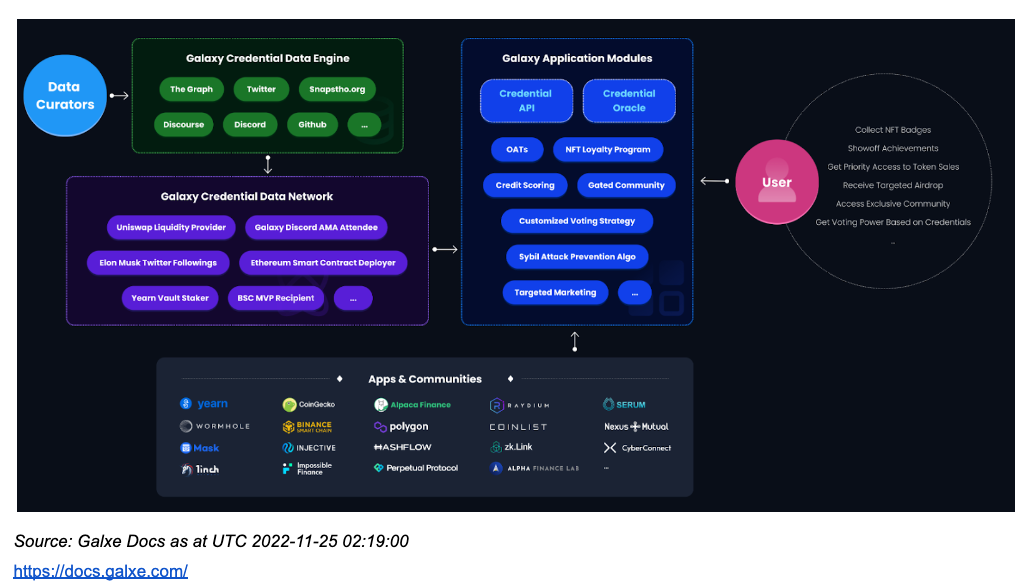 To Note:
It should not be too complicated to contribute as a Curator (E.g. The platform should be user friendly.)

There must be some incentives to be a Curator (Curators are rewarded when credentials are used in Galxe's Application Modules, Credential Oracle Engine, and Credential API.)
Currently it is GAL Token, however, the type of rewards are not fixed and could vary!
Currently, the utilization of the data is free, but in the future developers who utilize Galxe's Credential Data are paying a fee in the form of GAL, which majority of it are rewarded to Curators, and this incentivizes more users to come curate for Galxe's data network.
You can learn how to Curate Credentials here: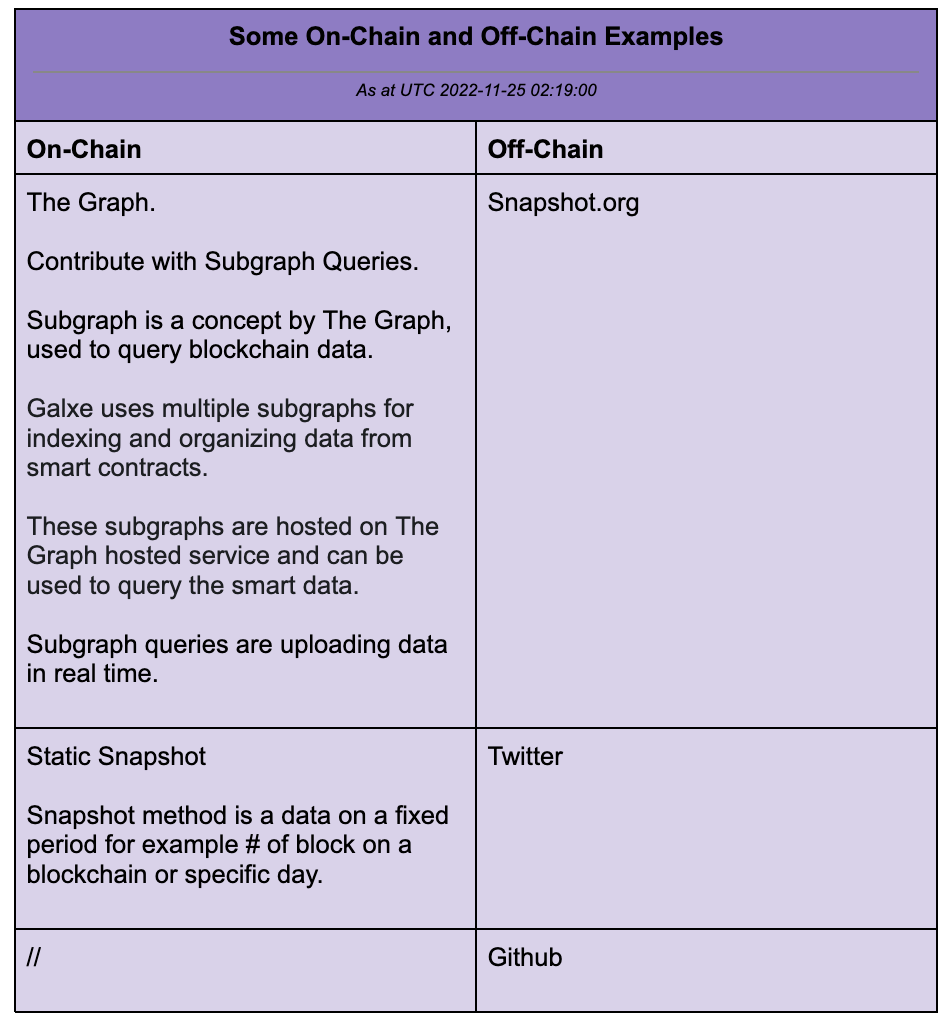 Socials Integration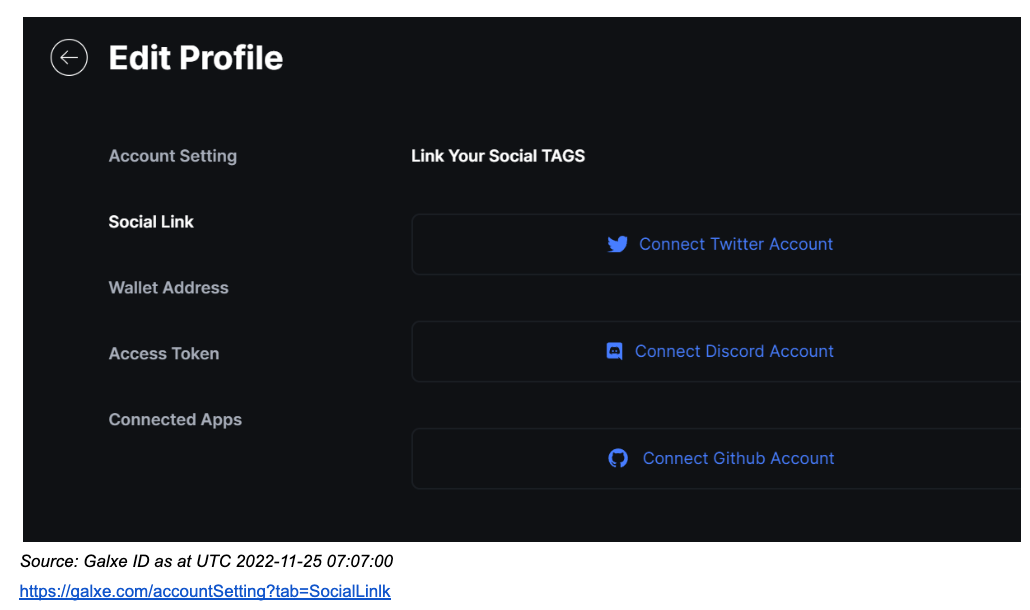 It is important to note that some of these social platforms are still in Web2 mode such as Discord. E.g. Some NFTs can only be claimed with an email entry.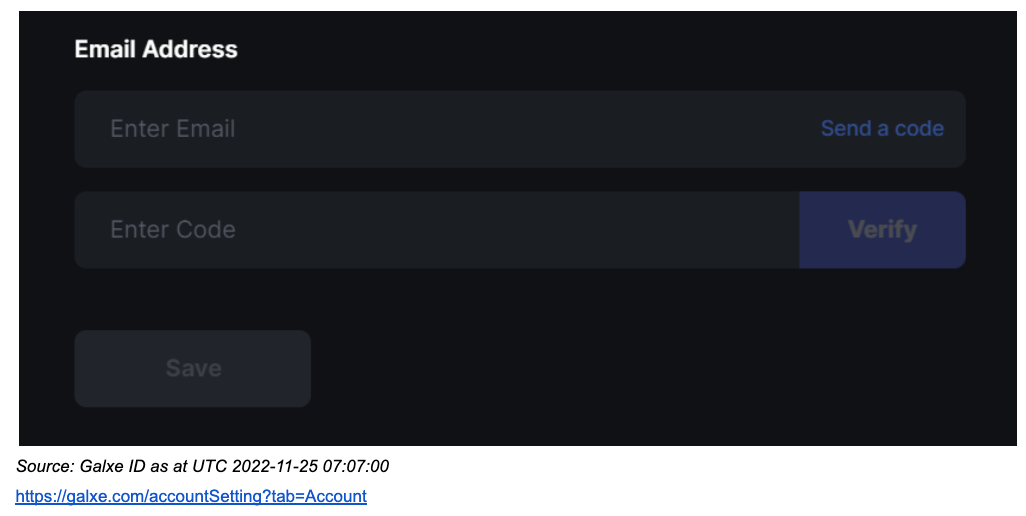 Galxe ID
Galxe ID or otherwise known as the future "Web3 LinkedIn" consists of Galxe Profile and Galxe Passport. You can think of it as a Web3 Identity Suite which includes your on-chain and off-chain identity, or in simpler terms you can think of it as a record of your "reputation". Galxe ID SDK also enables developers to easily access identity information on users after acquiring their permission.
Galxe Profile
Consisting of:

Galxe Passport
True to its name, it is similar to a normal passport where your identity information is stored. Galxe Passport stores identity information securely and anonymously. Galxe can only access this data with the user's permission.
It was developed for sybil prevention and compliance purposes to provide further confidence to partners when launching their campaigns.
To view the full technical documentation on how the data is secured please view:
After doing the necessary verification (KYC), to verify you as an individual, you will get a Galxe Passport Soulbound Token which will be tied to your wallet address.
Soulbound tokens are just permanent, non-transferable NFTs.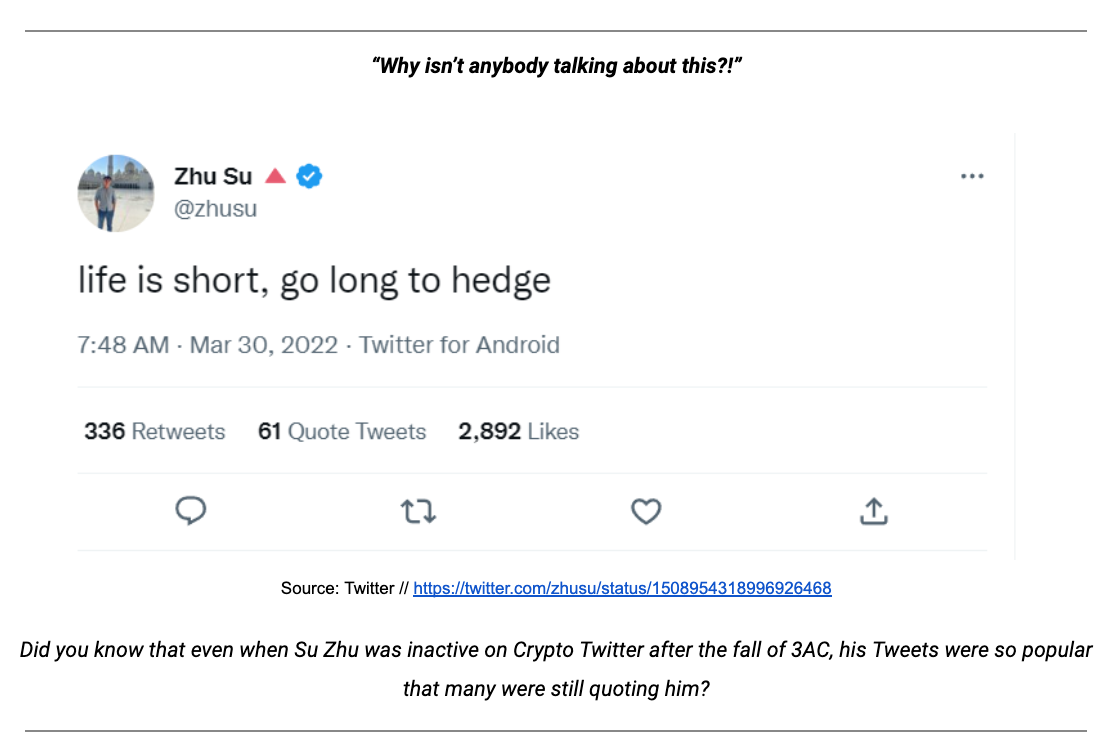 3. Galxe Token (GAL) & OATs
Galxe Token (GAL)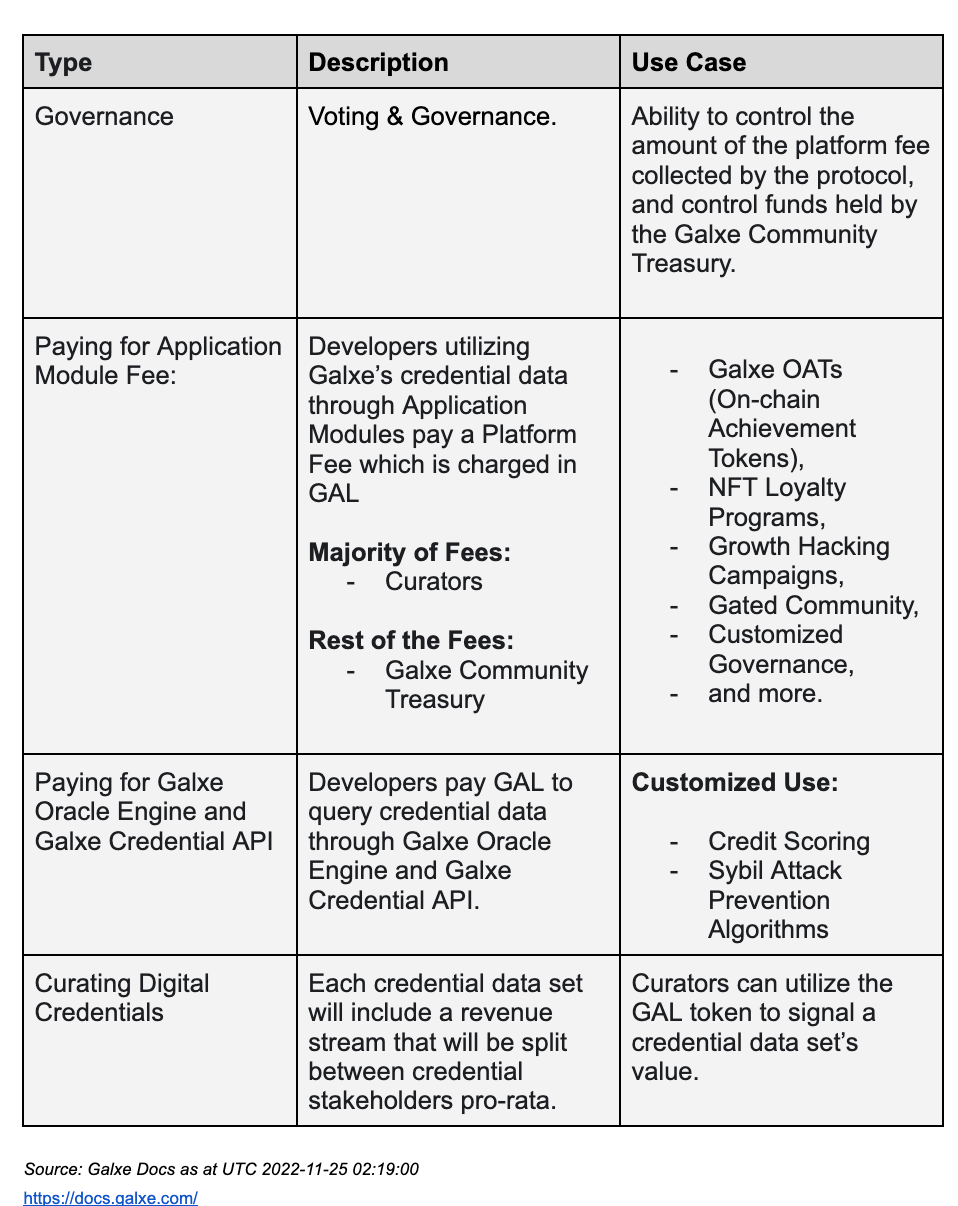 GAL Token Distribution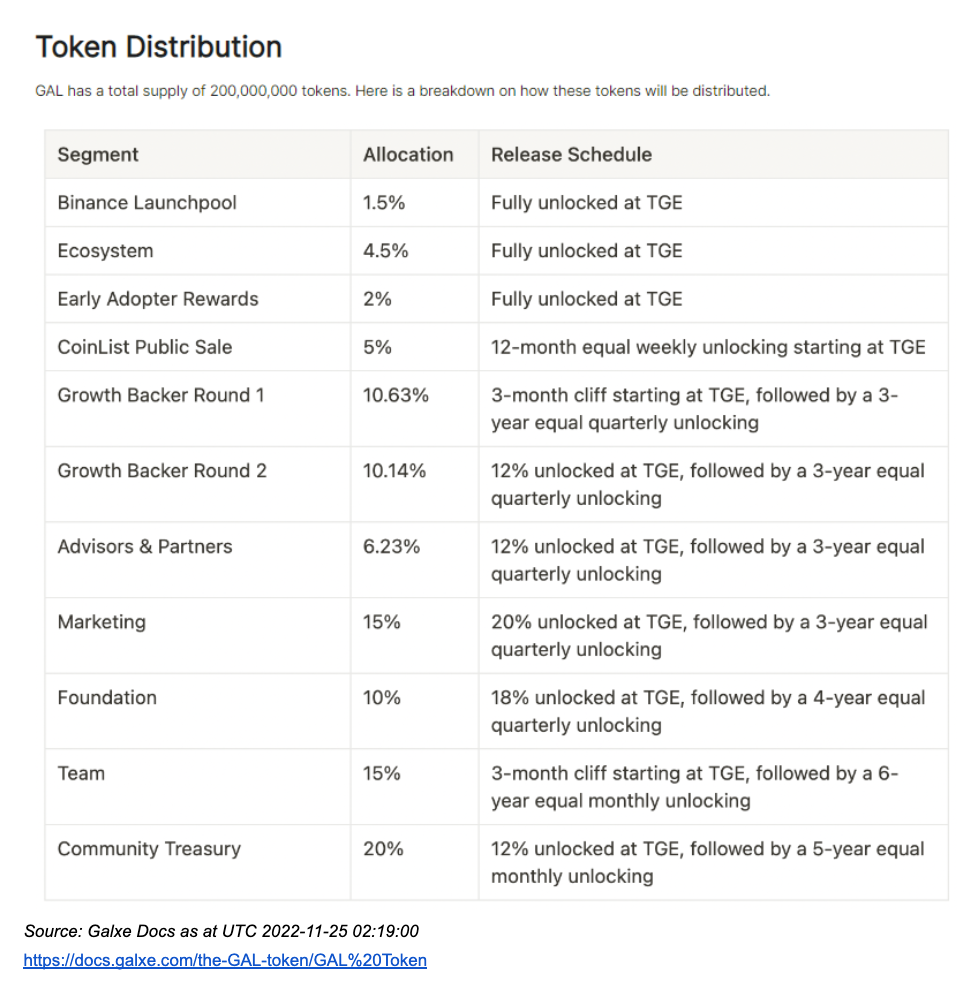 OATS; Possibly Bringing Utility to NFTs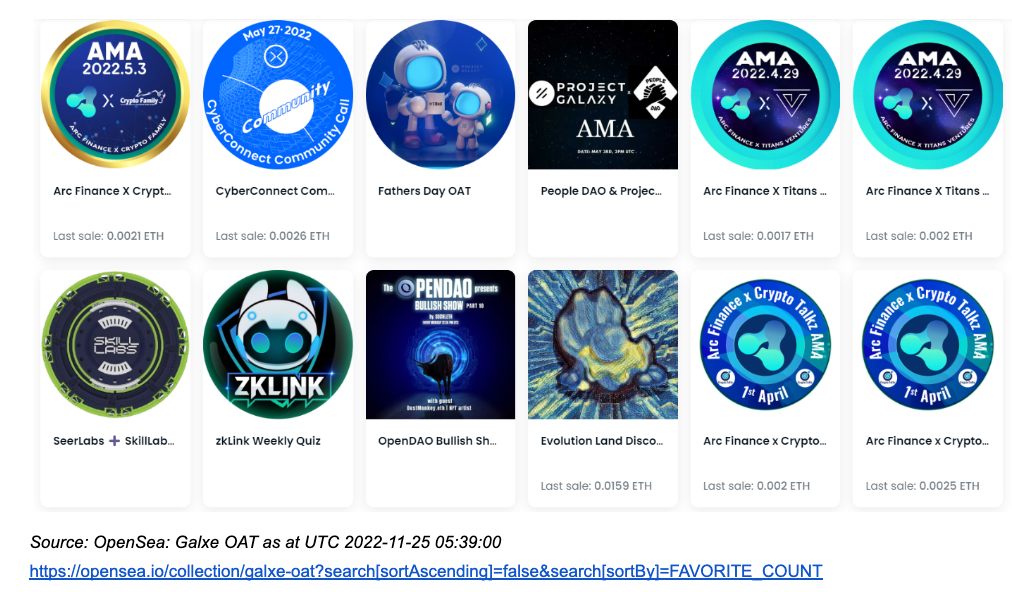 Galxe OATs (On-Chain Achievement Tokens) are a way to distribute NFT badges to communities as a record of participation.
Galxe's infrastructure can be used by projects to create their own personalized OATs to reward their users.
In addition, Galxe is trying to improve the user experience for partners/projects. Recently, they launched a new OAT Template Creation Feature which allows partners/projects to generate their OATs with ease. This user-friendly template feature not only enables teams to quickly generate OATs, but also provides a wide selection of layouts and background styles.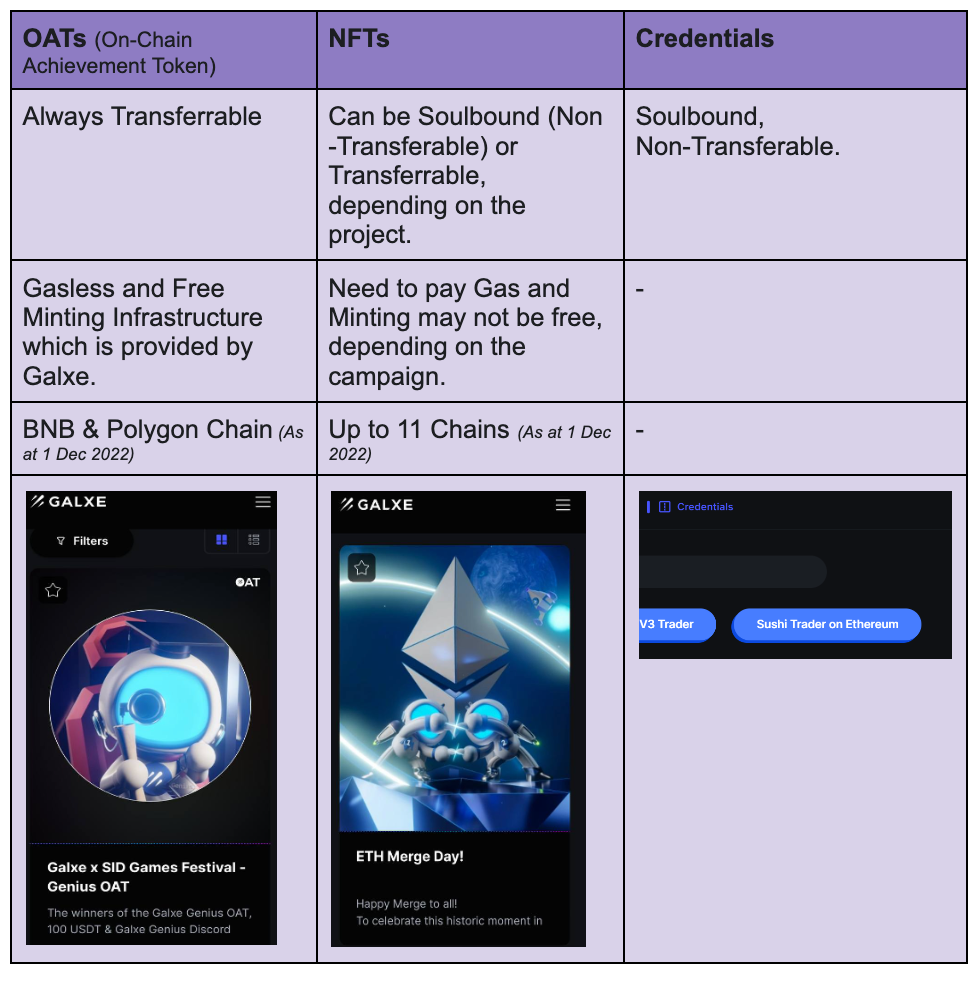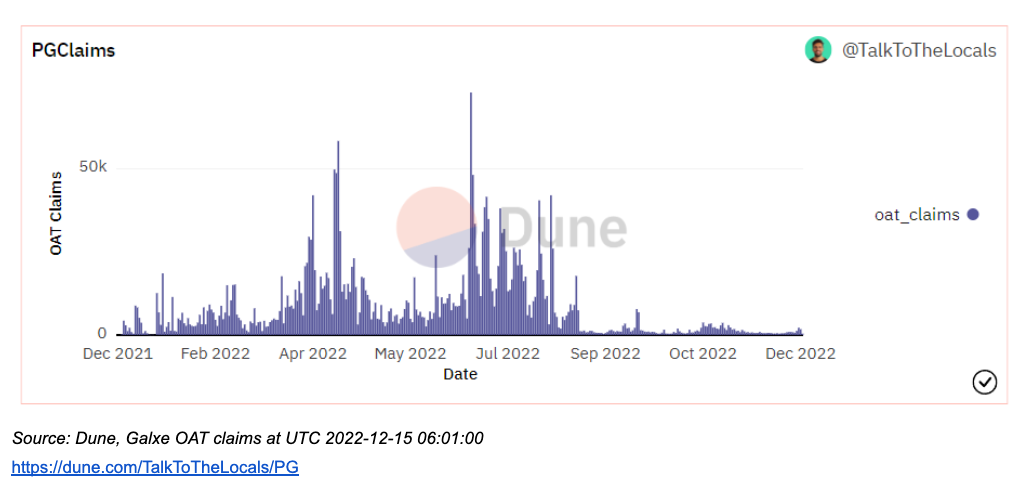 In the image from Dune above, though we noticed that OAT claims are not exactly consistent, we do note that it is an interesting concept which is also one of the largest collections on Opensea.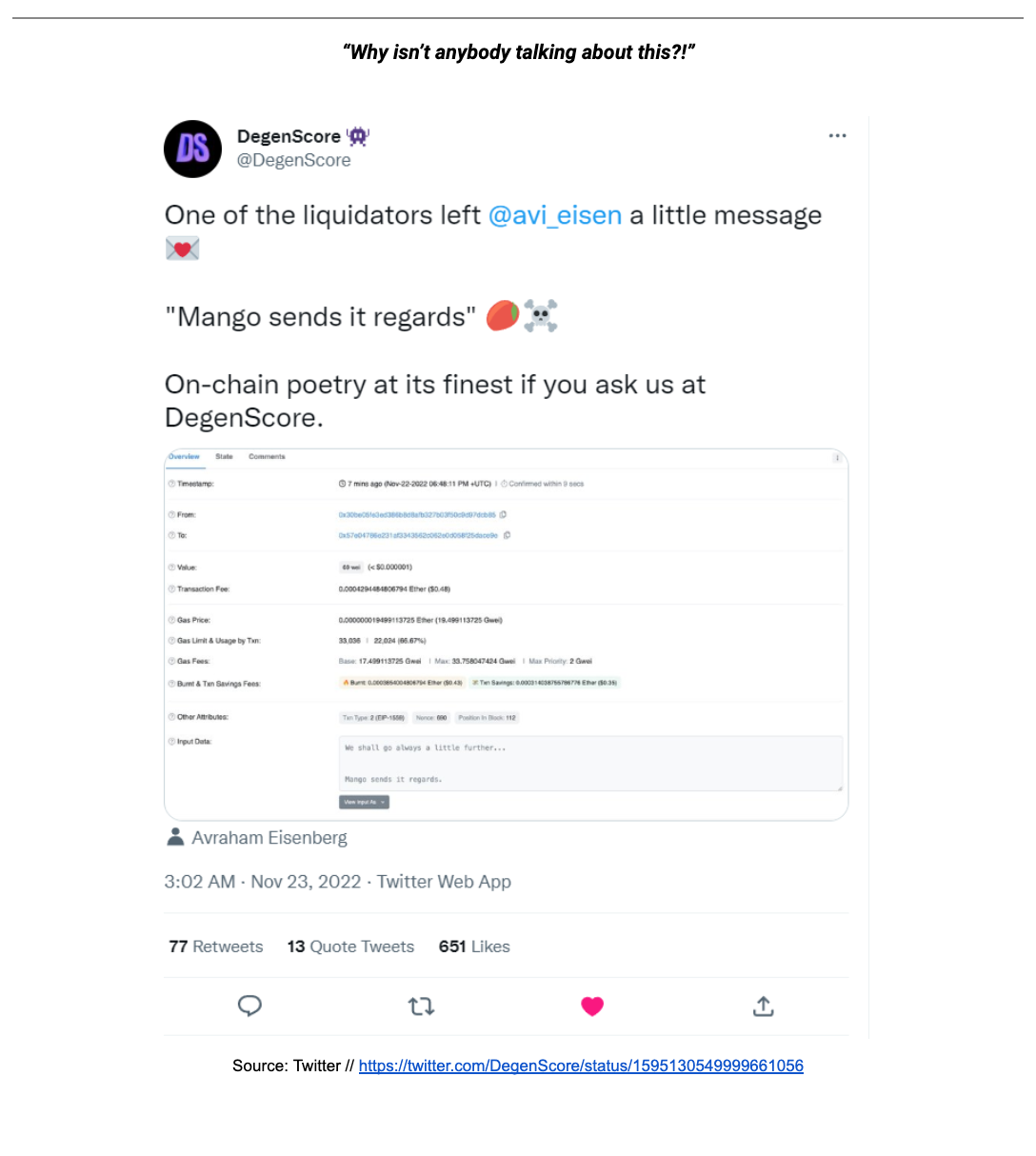 Did you know that on 22 Nov 2022, a message on-chain was left for @avi_eisen who was known for the controversial "highly profitable trading strategy" on Mango Markets?
---
4. A Look at Some Data & Case Studies
One way to look at User Adoption is looking at Historical Data showing whether actual users are using Galxe. With more User Adoption, there would be more users building on Galxe as there would be a demand for it.
Historical Activity
The Historical Activity of Galxe as at 2022-12-15 06:01:00.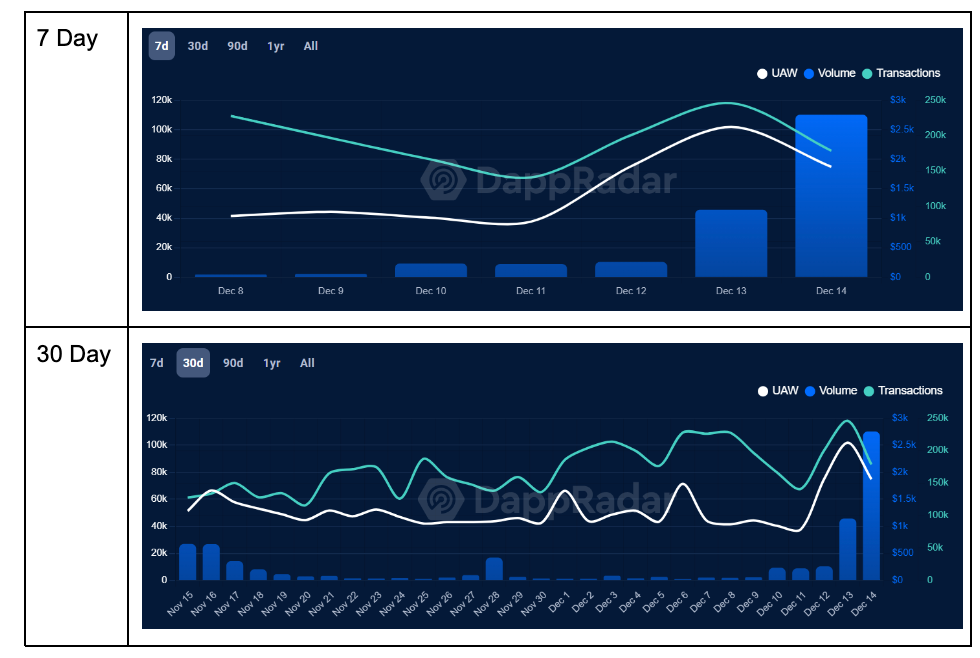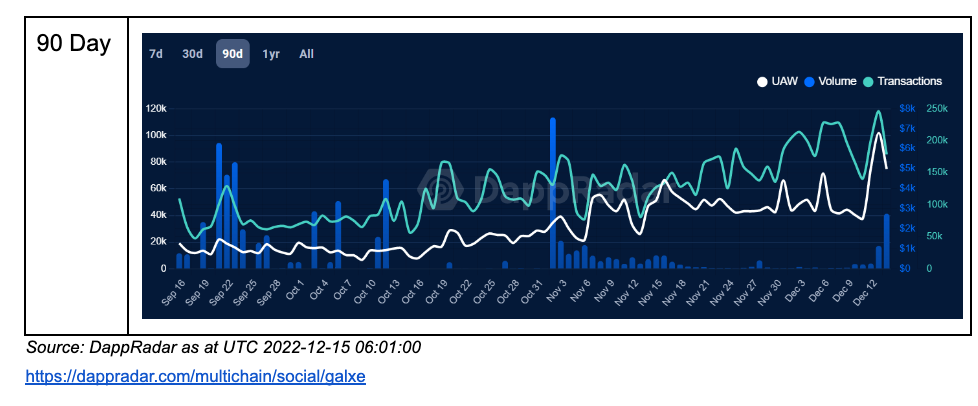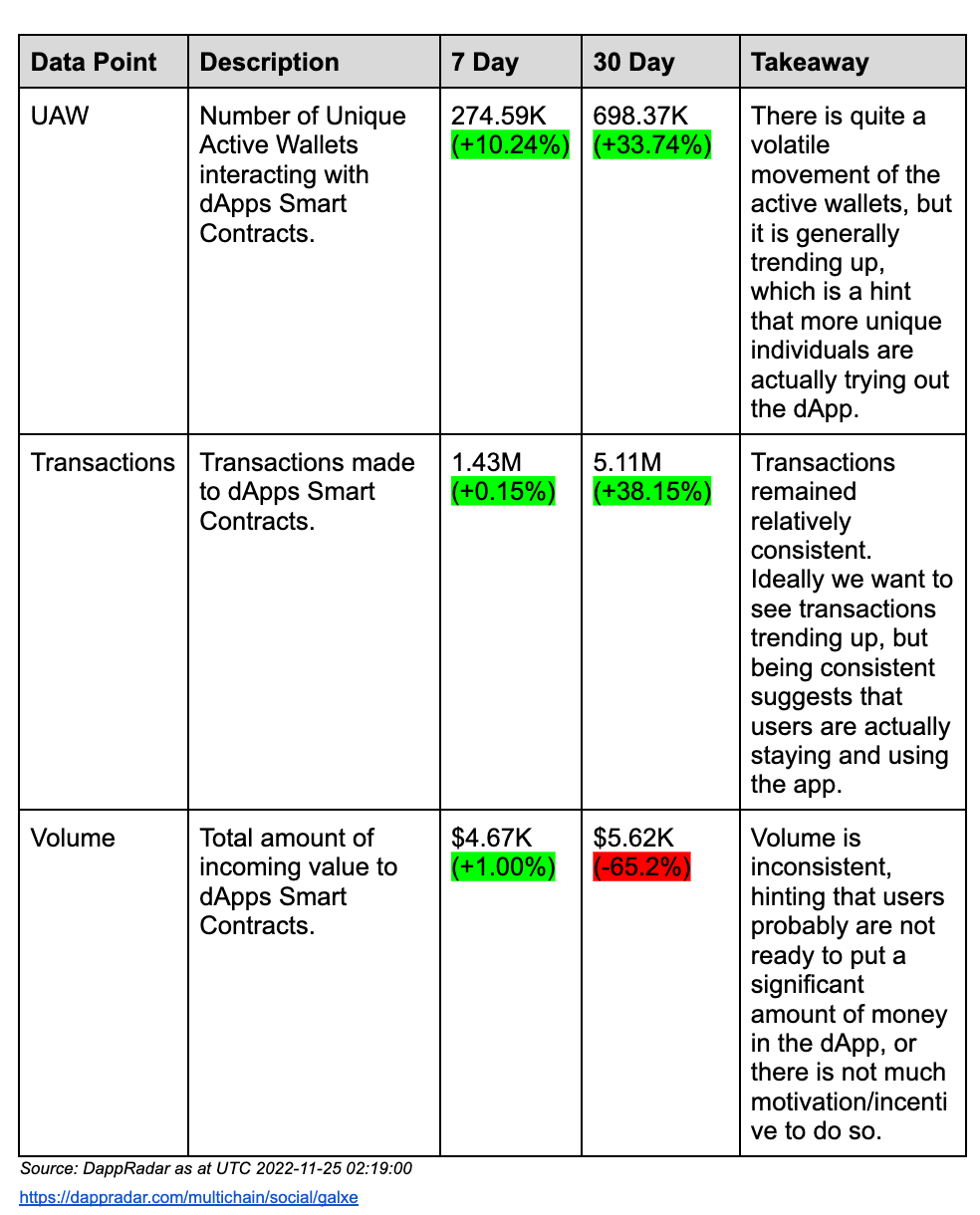 Wallets Supported
Currently supports 7 wallets, and we note that it is quick to support newer blockchain wallets such as Aptos;Petra Wallet (UTC 2022-11-24).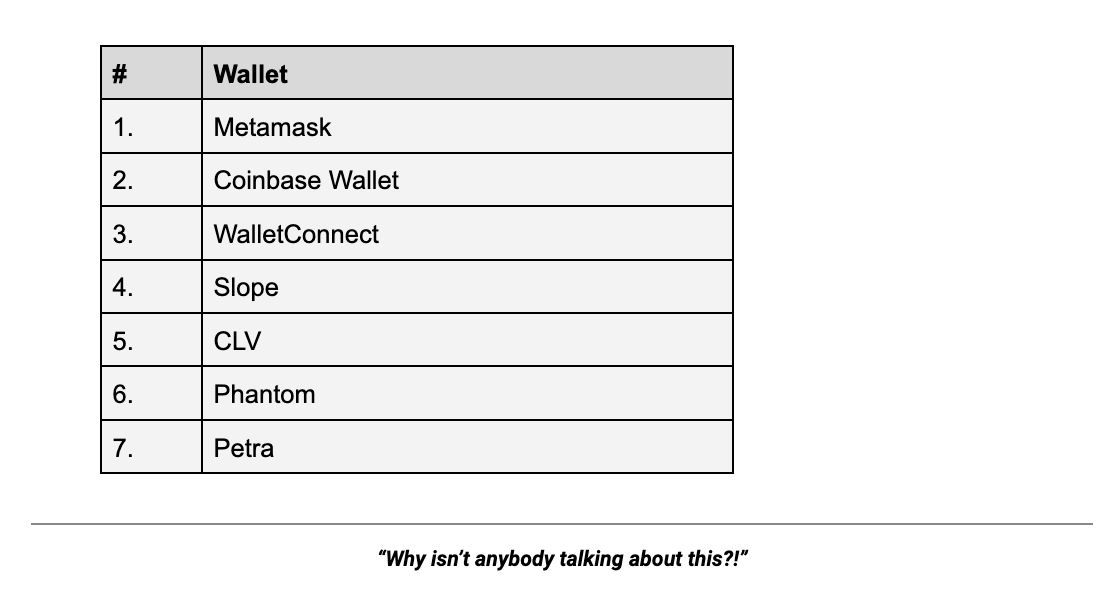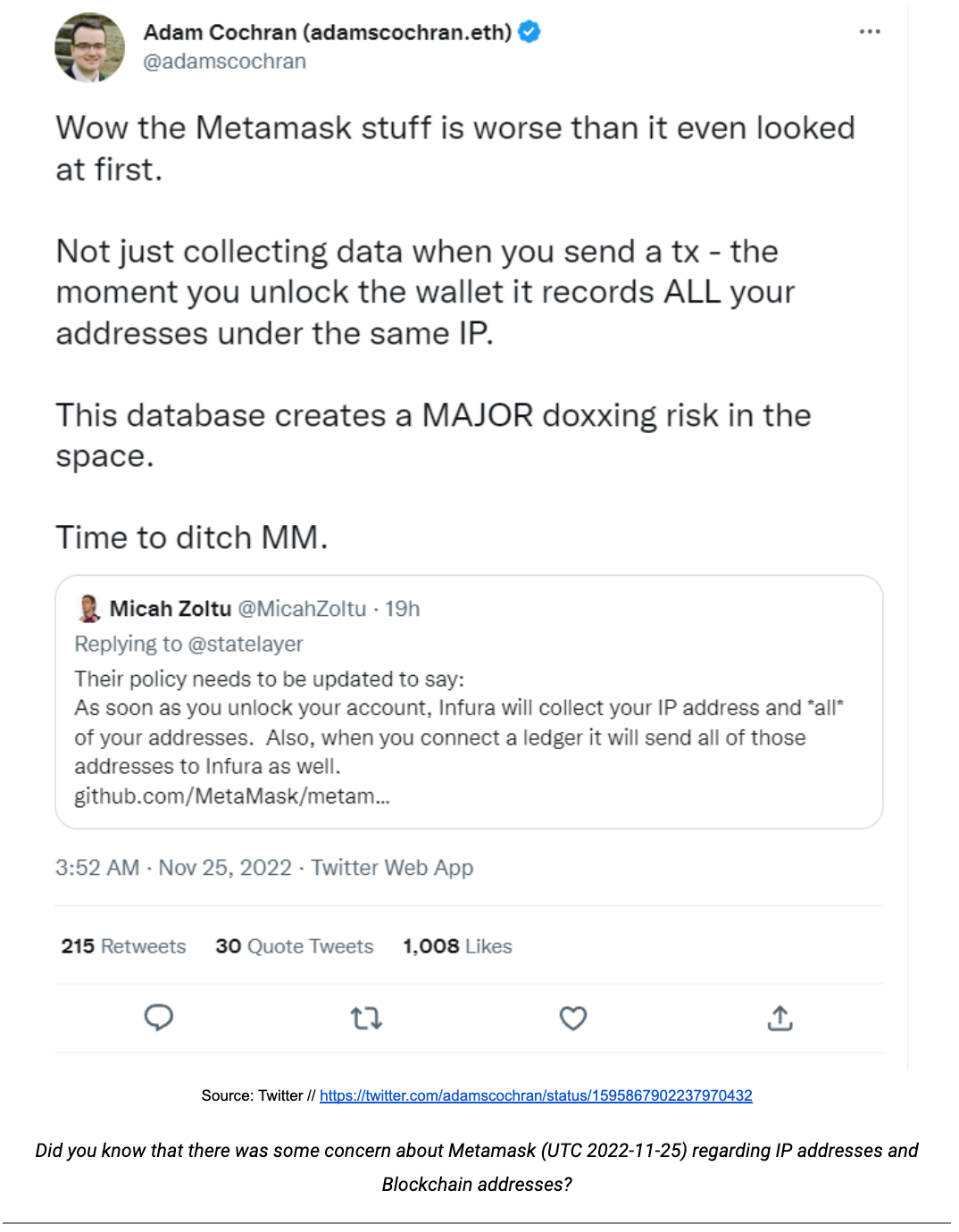 Food For Thought
Credentials are documentation of activities, reputation, and accomplishments that make up your digital identity and hence are an important part of Web3.
Some Case Studies of Galxe's Infrastructure
Below are two examples of Case Studies in regards to the usage of Galxe Infrastructure.
How to Web3 on BNB Chain
Hosted by BNB Chain, presented by CoinMarketCap, and powered by Galxe, this campaign allows users to "Learn and Earn" by rewarding users who did their "homework" with OATs (which will then unlock rewards worth $180,000) on Galxe!
You can read more about it here:
How To Web3 on BNB Chain. CoinMarketCap Earn and Galxe Campaign!
Galxe x Optimism: Optimism Quests
Galxe has partnered with Optimism to allow users to learn and explore the Optimism Ecosystem risk free.
Users will start out by reading educational content by Optimism and be required to complete certain tasks, which would then enable them to be eligible to mint the project's special Optimism Quest NFT on the Galxe campaign page, which may or may not yield additional utility/rewards in the future.
You can read more about it here: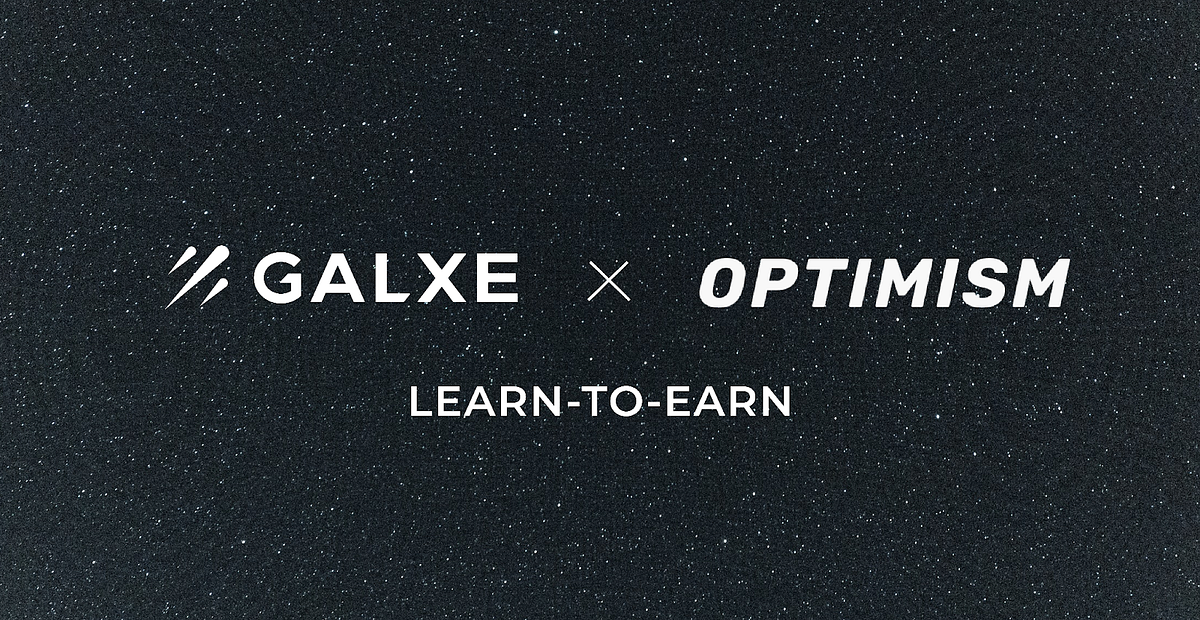 Galxe x Optimism: Optimism Quests
A Perpetual Learn-to-Earn Experience
With over 1000 partners in the space, there are certainly some hints of the potential of Galxe, as well as real use cases of projects utilizing its infrastructure, therefore, we think that Galxe is certainly proceeding in the right direction.
---
What are your thoughts about Web3 Infrastructure, and which Platform do you think will be widely used in the future?
Feel free to connect with us on our Socials as we would like to hear your thoughts!
---