In the ever-evolving world of Web3 technologies, user experience is key. That's why we're thrilled to announce two exciting new features that will not only enhance the usability of our Web3 social dapps for our users but also elevate the overall chat experience.
Send Tokens: Sharing the Love
Sending tokens or tips to fellow chat users has never been easier! We understand the importance of seamless transactions in the Web3 space, so we've introduced the "Send Tokens" feature to simplify the process. Here's how it works:
Sending Tokens in a Snap 🙌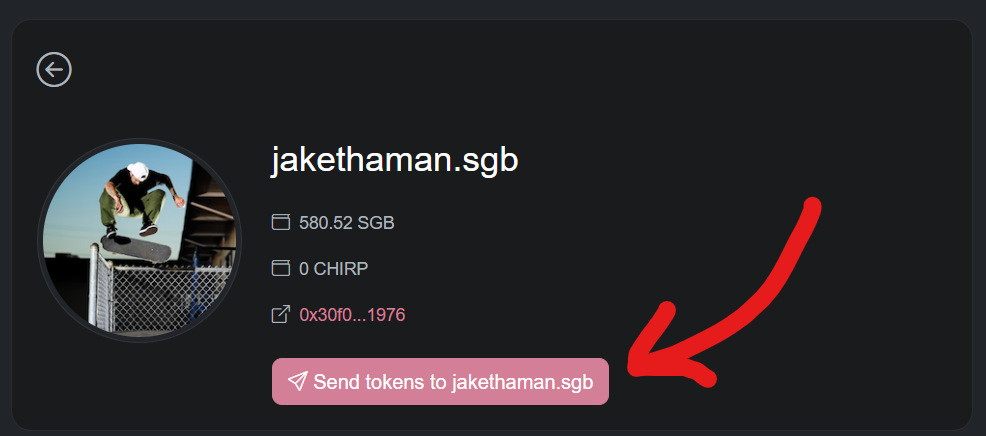 Navigate to the "Send Tokens" option in the left menu. Enter the recipient's username and the desired amount of tokens you want to send. 😎 Alternatively, you can click on any user's profile and hit the "Send tokens to..." button. It's super easy! 💪 With this new feature, spreading love and sharing wealth among your chat buddies is a breeze.
DNS-like Service for Domains: Introducing SGB Best & FLR Best
In addition to Send Tokens, we're thrilled to introduce another game-changing feature: Sgb.Best. This DNS-like service is designed exclusively for .sgb domains & .flr domains, and it's set to transform the way you link your Songbird Domain (.sgb) to any website.
Each user now owns a URL, sgb best/YOUR-DOMAIN (like this: sgb.best/tekr.sgb) This URL can be shared like a regular website URL. Anyone can click on it and it will work without needing any browser extensions.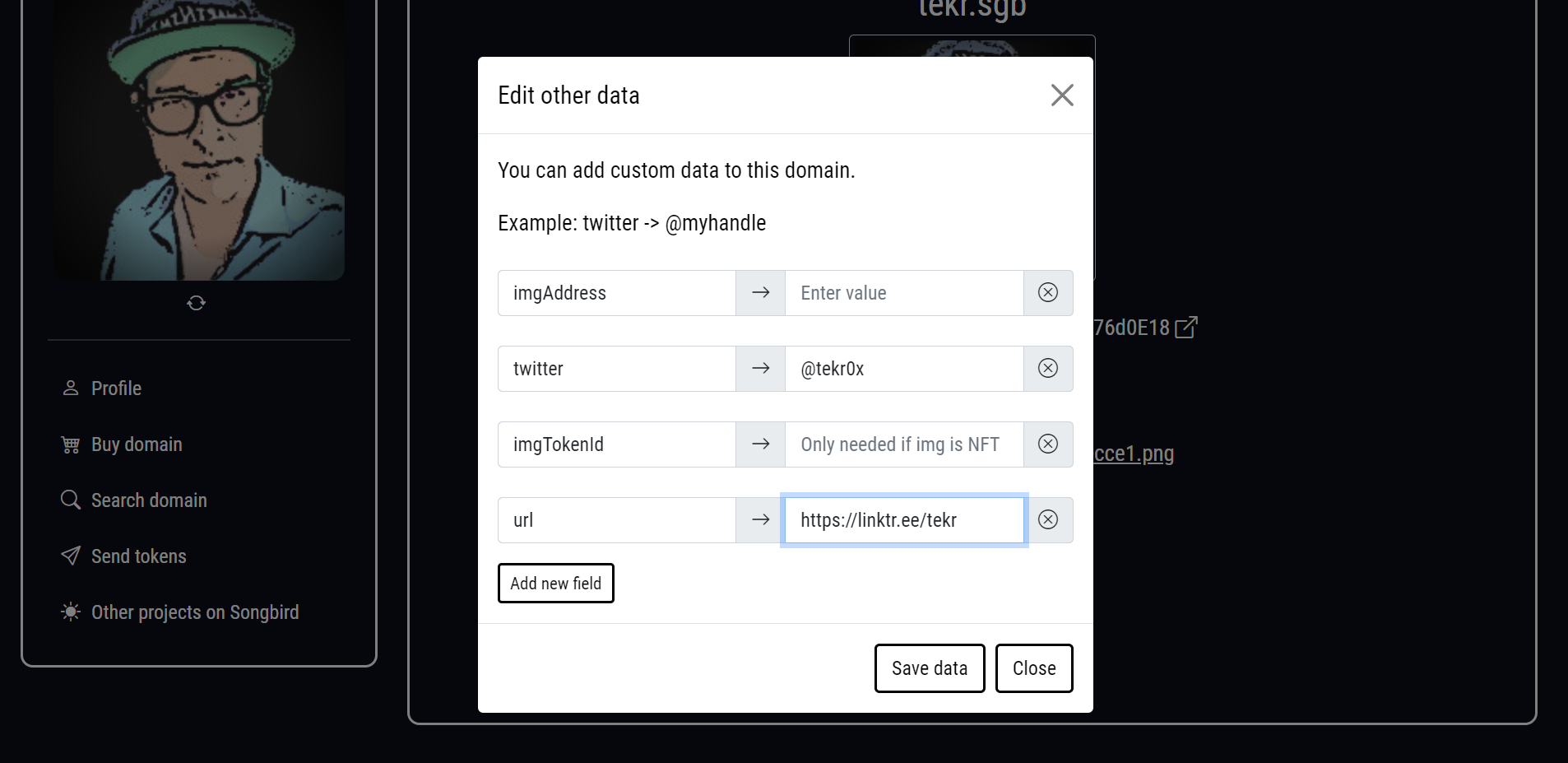 Your Gateway to Seamless Domain Linking 📣
Easily connect your Songbird Domain (.sgb) to any website you desire. 🙌 The integration of SGB Best into our platform opens up a world of possibilities for web3 enthusiasts, making it simpler than ever to link your domain to your online presence.
Stay tuned for more updates and keep exploring the amazing world of Web3 social with us! 🚀
Collect this post to permanently own it.
Subscribe to Iggy Social & Punk Domains and never miss a post.