Welcome to the 12th edition of JediSwap's community-led newsletter!
Every two weeks, we compile the following:
updates from JediSwap

what's new in the StarkNet ecosystem

an educational content to help you learn more about Web3
Don't forget to subscribe!
---
First, we would like to express our sincere condolences and profound support to the Turkish and Syrian people. Our prayers are with them in these dark days.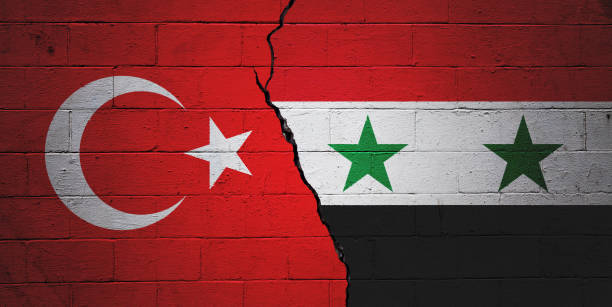 We also made a small donation to support the victims and request you to help them however you can.
---
Updates from JediSwap in the last two weeks
Top 3 projects on Gitcoin grant OSS alpha round
As you know, JediSwap was selected along with 300 projects to be part of the Gitcoin OSS Alpha Round. This round closed on January 31st, and it was another successful campaign for us:
We were in the top 3 projects by total donation amount and the number of donators.

12,749 people donated $41,380 to JediSwap in this round.
Thank you again for your continued support and helping JediSwap stay a 100% community-reliant project.
Release of the JediSwap analytical dashboard
The JediSwap analytics dashboard has been released, allowing anyone to track all the major onchain metrics, including:
TVL

Trading volume

APY of different pools

Trading fees earned by each pair of tokens

Real-time transactions

Liquidity positions portfolio for any users
For more information, check it out: https://info.jediswap.xyz/home
Moreover, in this effort of transparency, we have just been listed by the famous DefiLlama dashboard:
You can now track JediSwap trading volume on it: https://defillama.com/protocol/jediswap
JediSwap crossed $300k in TVL and $2M in total trading volume
Since launch, JediSwap TVL and volume have been growing organically and consistently, a good sign of the health of the protocol.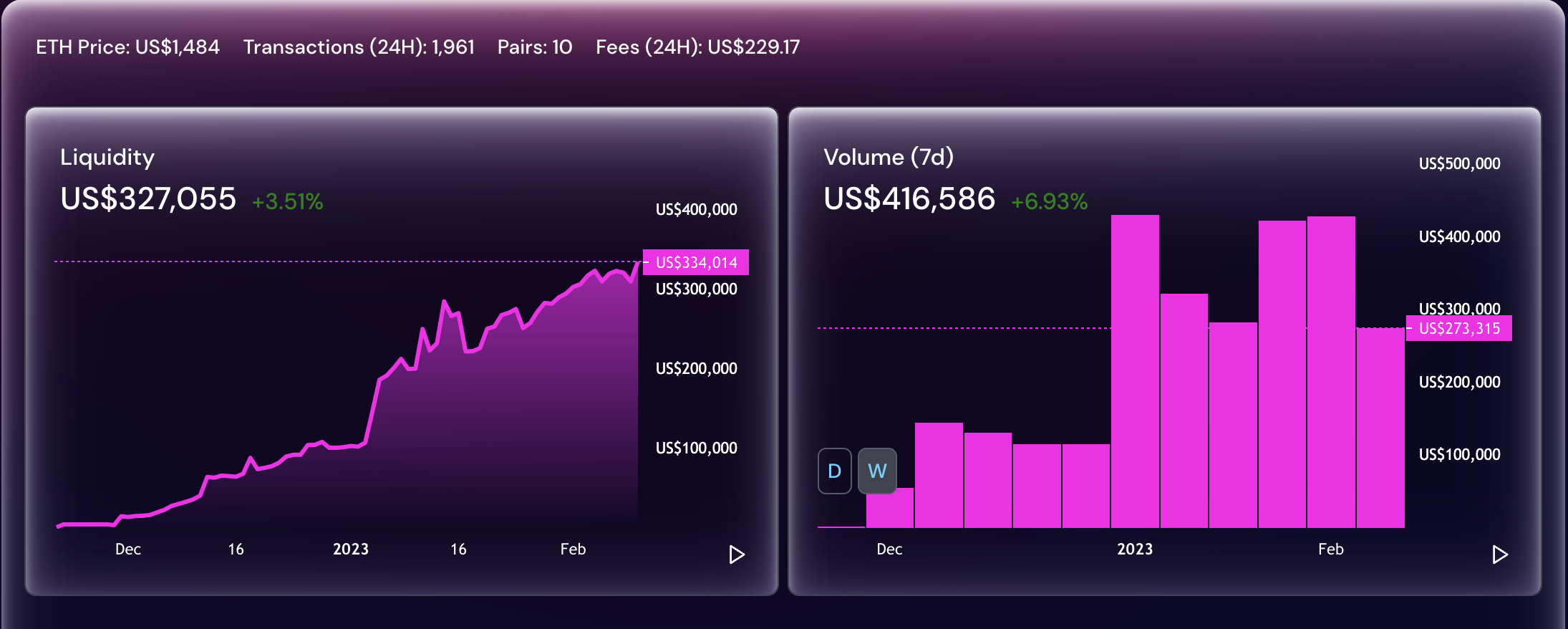 Partnerships
Morphine Finance is creating onchain strategies and tools on top of Yagi Finance and JediSwap.
---
What happened in the StarkNet ecosystem
StarkNet events
StarkWare Sessions 2023 was held from the 5th to the 6th of February in Tel Aviv, during which many exciting panels, workshops, and meetings took place.
If you missed this event, you could replay the event on the StarkWare Youtube channel.
StarkNet ecosystem announcements
StarkWare announced to open source the StarkNet prover, allowing the entire StarkNet stack to become open source.

Chainlink is coming to StarkNet.
Argent announced their web wallet, allowing users to create a noncustodial StarkNet wallet simply with an email address. This will pave the way to bring 100s of millions of users to web3.
Argent is also launching 2FA on the wallet, a mobile app for Argent-X, and a multisig for DAOs.
Braavos open-sourced its wallet account contracts.
Braavos is also working on adding new security layers to its wallet without compromising the user experience.
ZKX announced its community incentive program, which allows the community to participate in ZKX's growth and get rewarded for it.
In addition, ZKX has announced the launch date of its future testnet for March 14 and the open-sourcing of its code:
---
We hope you enjoyed this issue, and we'll see you in 2 weeks for a new edition! Don't forget to subscribe to the newsletter. :)