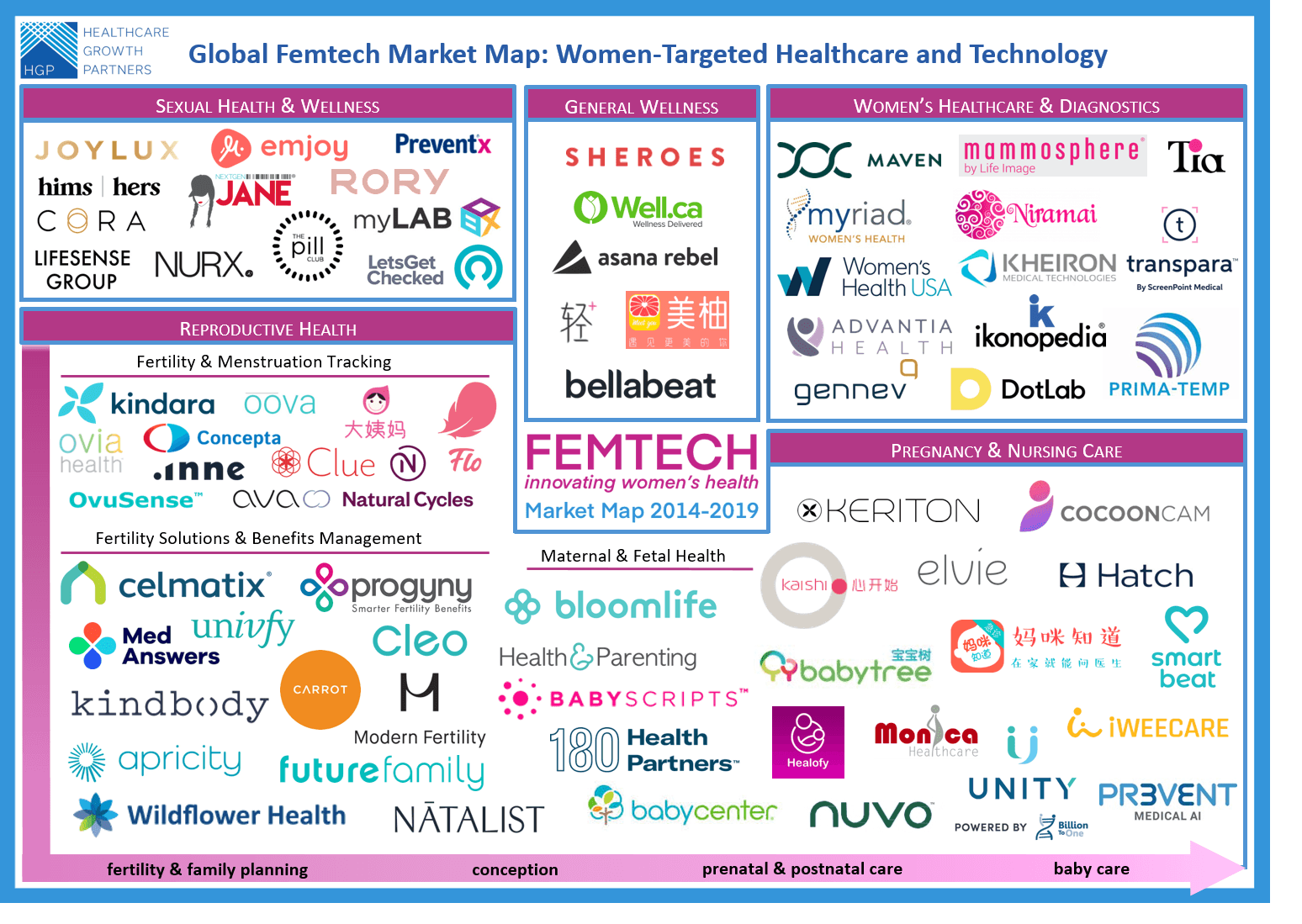 Healthcare Growth Partners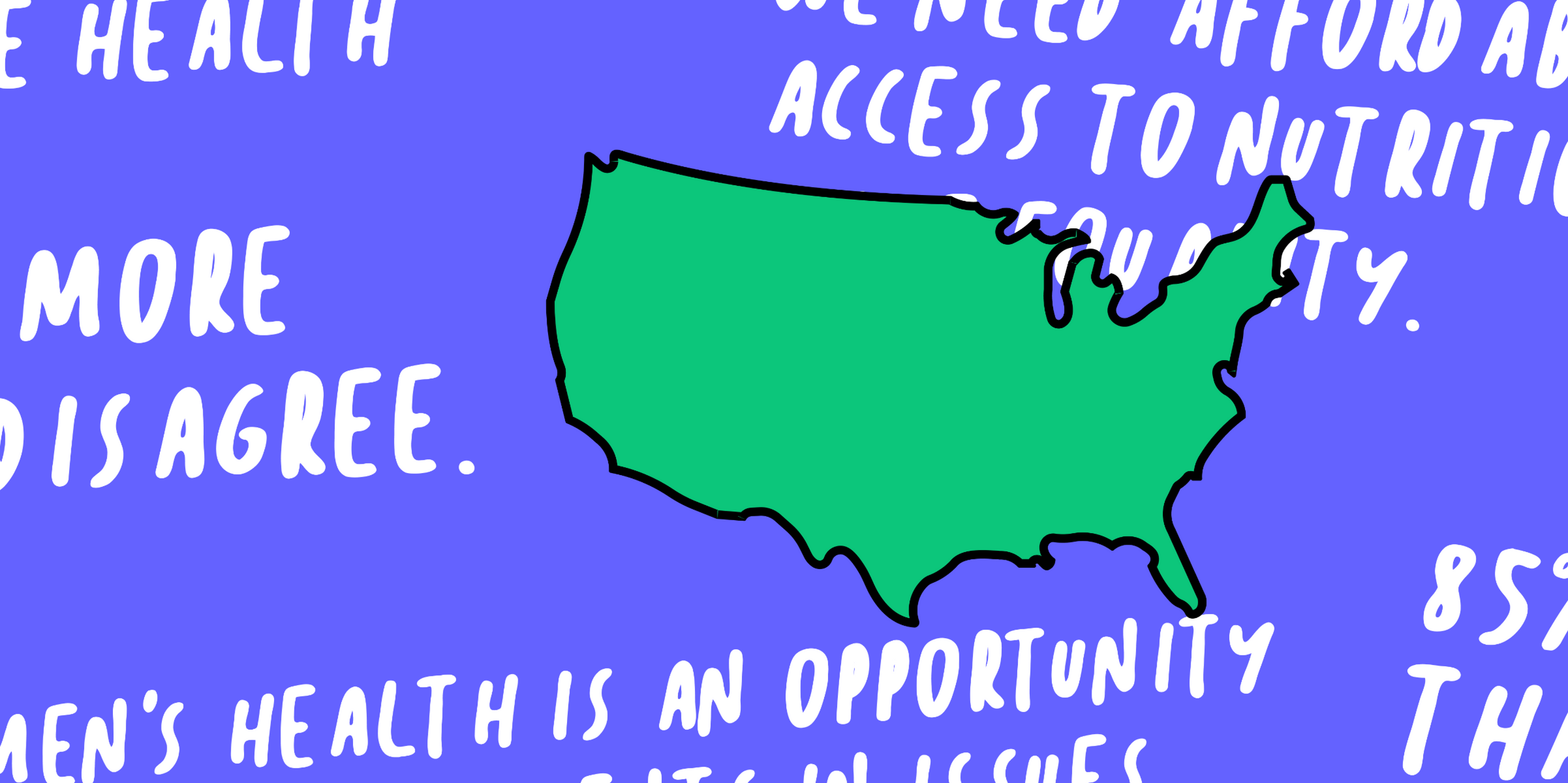 In 2016, Ida Tin, the CEO of period-tracking app Clue coined "FemTech" to encompass the category of startups operating at the intersection of women's health and technology. Essentially, digital health for women.
A Bit of History
In the early 90s, the US FDA lifted its ban on women participating in clinical research trials. The policy was implemented in 1977 and was created to protect women from pregnancy complications, even though many women were not of reproductive status.
In fact, electronic health records (EHR) have no vendor that the federal government has agreed upon. This means that there are no shared pregnancy data elements! With a government-supported technical solution, perhaps data can be more easily extracted and more health tech solutions can be built (or we can just skip the whole insurance government thing, but this poses other risks). For example, when the American College of OBGYN created a dashboard for pregnancy, they saw a very significant reduction in neonatal ICU rates.
Why Femtech Matters
You may be thinking that femtech/women's health doesn't need to have its own vertical in healthcare. The reality is, there is a significant lack of attention to women's health. Women are routinely gaslighted about their pain or told that their health issues are normal and unimportant. Women have many different needs from men and have greater instances of diseases yet, women's health is underfunded. Women's health needs to be singled out and addressed in order to provide it the necessary attention.
And obviously, this is unlikely to happen unless we have women more equally represented not only in startup teams but also in medical fields and investor roles. VC funds are predominately male, and this creates an intimidating environment for pitching startups related to menstruation cycles and sexual health applications. Many venture capitalists will claim that they are unfamiliar with female health, but the fact remains is that it is difficult to invest in a solution for a problem you do not, and will not ever have.
Half the labor force is women and more than half of all management positions are women. Companies looking to retain employees have to accommodate women's health needs in ways they haven't in the past.
There is pent up demand in the market for healthier products for women. One of the major driving factors for the market is the rising demand for more effective and personalized treatment. For example, it was not until 2004 that cardiovascular diseases were considered medically a threat to women's health. some of the emerging women's health spaces are depression, osteoporosis, autoimmune conditions, chronic fatigue, thyroid issues, etc.
Only 3% of 2,728 US digital health deals since 2011 have focused on women's health. The majority of funding has gone to companies supporting reproductive health. Reproductive health is obviously extremely critical and unique to women, but women are also more than their reproductive organs! There is a huge opportunity in enhancing women's overall healthcare experiences. Let's get into the economic opportunity, aka the hard facts.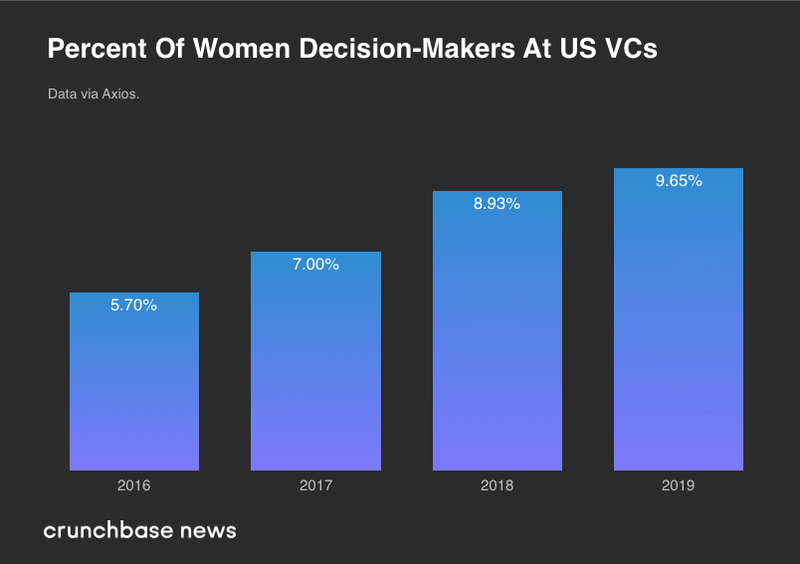 The Economic Opportunity
Enlightening Statistics
Women control $0.80 of every $1 spent on healthcare, spend 29% more per capita on healthcare compared to men, and are 75-85% more likely than men to use digital tools for healthcare needs...
yet only 3% of the 2,728 US digital health deals since 2011 have focused on women's health.
In 2018, US femtech startups received a record-breaking $388 million, representing just 4.7% of the year's total funding. Ever since, funding in the digital health space, and the proportion allocated to femtech, has been on the decline. In 2019, venture capital investment in femtech was around $592.1 million, slightly down from 2018's $620.3 million. As of August 2020, investment in femtech has reached $376.2 million across 57 deals.
80% of femtech companies that raised capital in 2019 were led by women, higher than the 15% standard in the digital health industry. Female founded companies deliver over twice as much per dollar invested than their male owned counterparts.
Also in 2019, the global market for female-focused health products generated $820.6 million and is estimated to reach at least $3 billion by the end of 2030.
According to Pitchbook, expansion of this vertical is most likely going to be driven by universal growth of the personalized medicine industry, which is projected to reach $3.2 trillion by 2025, registering a CAGR of 10.6% over the forecast period.
Barriers are subsiding as male investors begin to recognize the femtech market opportunity and the VC world becomes more gender diverse.
With more conducive regulatory environments, a rise in preventative medicine and holistic health, as well as advancements in general health tech that makes personalized products more accessible and affordable, the femtech industry will continue to grow.
Common Use Cases
Fertility (Meaning: IUI (intrauterine insemination), IVF (in vitro fertilization), egg donation/preservation)
Pregnancy/Motherhood
Sexual & Gynecological Health
Chronic Diseases
Lifestyle/Wellness
Fertility is the most profitable area. In fact, the industry is projected to reach $41 billion in sales by 2026! The areas of fertility, motherhood, and pregnancy, are often saturated with DTC solutions such as subscription based contraception, STI testing, etc. This business model is fantastic because it removes the traditional barriers women face. Gone are the days of making doctors appointments, going through insurance, and waiting weeks just to get tested or get birth control. Now it just shows up at your door!
Apps for pregnancy and fertility currently account for an estimated 62.28% of the entire femtech market. Beyond apps, there are also devices such as pocket sized ultrasounds for real time monitoring and feedback of your child.
Apps that manage your reproductive health such as for tracking periods, account for 56.13% of the overall market. Examples include Clue and Flo. These apps help empower women throughout not only their daily lives and menstrual cycles but also help them better understand their health and find a community of people undergoing the same things.
The plethora of apps normalizes a lot of experiences that women would otherwise be suffering alone from, such as a condition called endometriosis that causes immeasurable pain and is experienced by 10% of women yet is not only often misdiagnosed by doctors but also rarely discussed as a potential ailment.
Other common femtech solutions are enterprise-oriented and provide employers with comprehensive maternity and family benefits through telemedicine routes. The goal is usually to boost employee return-to-work rates.
Overall, current solutions are really aimed at reducing the friction associated with accessing services related to the topics above, by empowering women to take their health into their own hands.
The White Space
The main goals with femtech are to:
Empower women to take control of their own health and lives

Diagnose women's health issues earlier

Advance scientific knowledge and research in the space

Help everyone, not just women, understand women's health issues

Destigmatize sexual, menstrual, and reproductive health
Thus, despite what has been done in the femtech space thus far, there is still a lot of room to grow. For example, non-invasive endometriosis screening and monitoring, more accurate and faster fertility/ovulation tests, more accessible (at home) pap smears, osteoporosis management (women are disproportionately affected by osteoporosis), breast cancer management, mental health issues such as depression and anxiety, thyroid issues, menopause management, the list goes on and on. For many of the items above, there exist current solutions that have traditional barriers such as insurance, fear of being stigmatized against, etc. Companies are working on developing digital solutions to these issues such as Genneve, an online clinic built to support women entering menopause, and MenoGeni, a company developing devices and pharmaceutical alternatives to aid in menopausal symptoms. However, the area, again, is quite underdeveloped and underfunded due to a lack of awareness.
Below I've listed some white spaces that I think deserve much more attention in addition to the traditionally more focused areas such as fertility. This list is not exhaustive!
Holistic, Whole Person Care
Despite the strong need for solutions related to reproductive/sexual health, women are more than just their reproductive organs... Women are 2 times as likely to be diagnosed with depression as men. They face unique mental health challenges such as gender discrimination and miscarriages. Women are also disproportionately face a high number of sexual violence. A company called Real is membership based and offers digital and in-person mental care for women and non-binary members through one-on-one and group therapy.
Support for Aging Women Across Health Conditions
Along the lines of encouraging a more holistic viewpoint of women's health, there should be more support for women across health conditions that appear when women get older such as Alzheimer's and Osteoporosis. According to the Alzheimer's Association, about 2/3 of the 5 million people with Alzheimer's are women. 16% of women age 71+ have Alzheimer's or other dementias, compared to 11% of men. According to the National Osteporosis Foundation, of the 10 million Americans with osteoporosis, a whole 80% (8 million) are women! ~1 in 2 women age 50+ will break a bone due to this disease... a woman's risk of breaking a hip is actually equal to her combined risk of more well known distinctly female diseases such as breast, uterine, and ovarian cancer. Thus, yes, some diseases do affect women more yet women usually do not have specialized attention. There are existing solutions such as Neurotrack, which uses an app to track cognition (it has many of its own issues), but overall, investment and progress in the space is heavily lacking.
Support for Caregivers
Caregivers are overwhelmingly women in the United States. In fact, more than 25 million, or 1 in 7 women provide care to family members or friends. 37% of caregiving women are considered part of the "sandwich generation", aka providing support to not only aging parents but also children. It is no easy feat trying to take care of someone else in addition to yourself; my mom is a "sandwich caregiver" and I can see daily how hard it is to take care of 3 generations as 1 person. She, along with all others, deserve digital support solutions to help her better manage herself and the health and activities of younger and older ones.
Support for Medicaid Mothers
Medicaid covers nearly 43% of births in the US, but mothers on Medicaid are less likely than those on private insurance to have support and access to information. With COVID, even more mothers will be eligible for Medicaid, creating an even wider window of opportunity
Inclusive Care for Queer and Transgender Communities
These communities are historically overlooked. Over half of LGBTQ+ have faced discrimination while seeking medical care, which just increases their desire to ever avoid going to the doctor. Only 48% of Gen Z's identify as exclusively heterosexual! This area of femtech cannot be overlooked any longer.
Case Studies

One of the hallmark companies of the femtech industry is Progyny, a fertility benefits management company. It is one of the largest exits in the industry; they were backed by Kleiner Perkins and at their IPO they raised $130 million and commanded a fully diluted market value of $1.3 billion. Their stock has doubled in the 8 months since it went public.

Another company that propelled influx of funding to the femtech space is called Glow. They are a fertility tracking app that was founded by Paypal co-founder Max Levchin in 2013. The now Series B company received funding from high profile venture capital funds such as Andreesen Horowitz and Founders fund. According to Crunchbase, they're raised a total of $23 million. They have features such as Glow Community, a social space for couples trying to conceive, and a Stories section for success stories. (Sort of unrelated, but Glow is operating under HVF, its umbrella that is using machine learning and big data to solve the world's biggest problems, especially in healthcare, which is pretty cool!)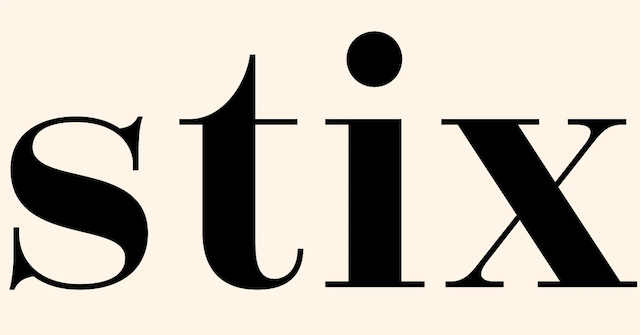 Stix is a DTC brand that provides discreet pregnancy and ovulation tests straight to your door. As stated above, the DTC model works exceptionally well with monitoring women's health. According to a news article by Stix's founders, women who are not trying to get pregnant buy pregnancy tests at the same rate as women that are! This means that their target market is not just limited to those trying to conceive but to nearly all women of reproductive age. This is just one example of not underestimating the scalability of femtech product.


Lastly, I want to highlight Hims/Hers and Rory/Roman. Hims/Hers is a telemedicine company that sells men's and women's personal care products. Hims was launched first in 2017 as a men's wellness brand offering skincare, hair-loss products, and erectile dysfunction medication and Hers, a women's wellness brand focused on birth control, sexual health, skincare, and hair care, was launched in 2019. In January 2019, Hims became a unicorn. Rory/Roman is similar because Rory/Roman started off as a mentech company as well offering erectile dysfunction, hair loss, etc. treatments. In 2018, the company rebranded as Ro, and launched women's health products providing solutions for menopause issues e.g. hot flashes, and bucketed it under Rory. This seems to be another business model that works, but perhaps can in the future be started with femtech! Ro raised a $3.1 million Seed led by General Catalyst and a $88 million Series A led by FirstMark Capital.
Some other major players and how much they've raised:
Nurx (Telemedicine STI testing and contraception, $116mm)
The Pill Club (Telemedicine contraception, $62mm)
Kindbody (Fertility, gynecology, $63mm)
Elvie (Women's health tech and products e.g. smart breast pump, $54mm)
Cleo (Enterprise family support, $41mm)
Celmatix (Big data and genomics, $81mm)
Future Family (Fertility, $114mm)
EARLY STAGE SPOTLIGHTS:
Sustainable pregnancy tests (they're flushable!)
Fun fact: they're located at Pennovation!
Their first product Emme Smart Case and app is an integrated technology-enabled solution designed to reduce the rate of missed pills and empower women to take charge of their birth control experience.
Fun fact: they're from Stanford Biodesign, and just raised $2.5mm seed!