Paragraph lets you create and share beautifully crafted posts - just like this one - on your blog or newsletter.
Your new Paragraph newsletter is:
Blazing-fast, because we render all posts as static HTML and JS and cache it world-wide

Privacy-first, because no trackers or tracking cookies are used

SEO-optimized

Beautiful across all devices, because we use modern web techniques and best practices
Getting started
Here are some suggestions on getting the most out of Paragraph:
Manage your blog's settings. Change your blog name, add a custom domain, link your social media accounts - you name it.

Create your first post. Click the '+' button right next to the searchbar, and start typing away.

Send your first newsletter. Encourage your audience to subscribe to your newsletter, and you can send your posts directly to their inboxes.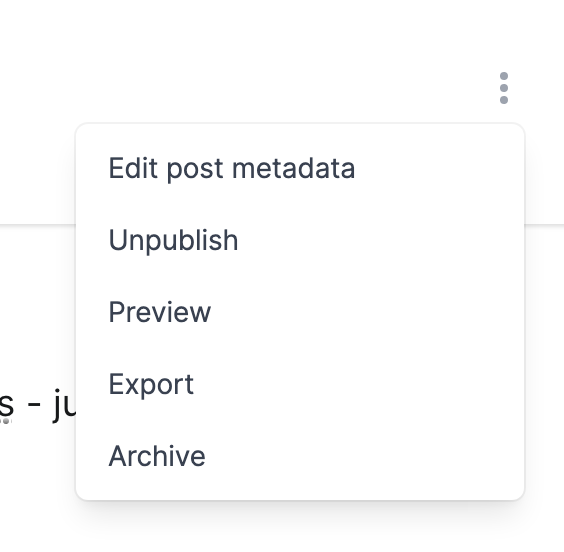 Editing your posts
Our editor is in markdown. Not your thing? No worries, just type / and insert headers, to-do lists, and more.
Upload images by simply pasting the image directly onto the editor. Or, type / and select Image.
At the top right of every post, you'll see a menu just like this that lets you add a cover image and post prevew:
Need help or have feedback?
No problem. We'd love to hear from you - shoot us an email at hello@paragraph.xyz.
#tutorial