Gm,
Whether you're scheduling 6 months worth of payments to 10 different contributors or billing for a subscription or one-time payment, including notes can help provide additional context, create an audit trail, and offer transparency and efficiency to your payment processes. Learn more about Loop's new internal notes feature in our documentation.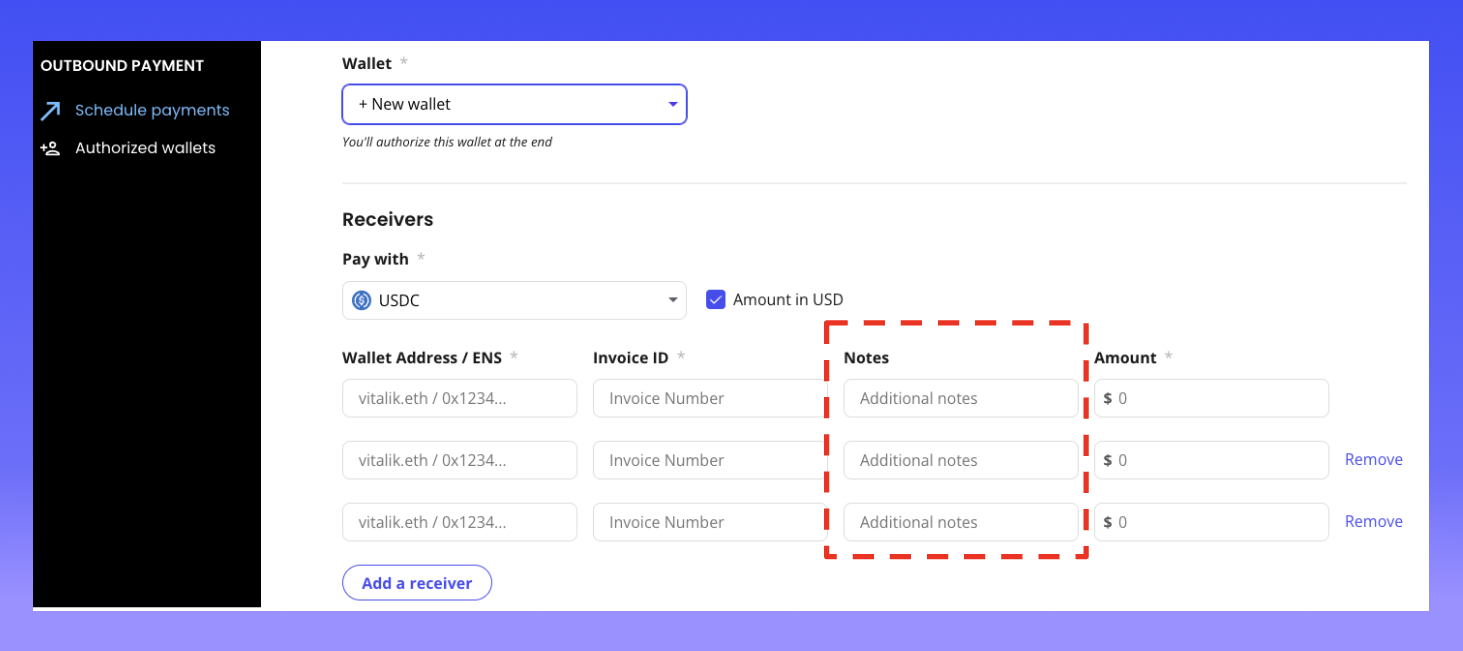 Notes can be used in addition to all the payment data Loop already automatically provides by linking invoice numbers across your subscription management system (e.g., Stripe) to your ERP (e.g., Quickbooks) to the on-chain transaction hash. Loop saves you hours providing the payment data you need, so you can spend more time building and less time tracking down payments.
If you're scheduling outbound payments, navigate to our pay page or if you're collecting invoices, you can check out how to get started with subscriptions and one-time invoicing.
If you're ready to get started with Loop, let's set up a call.
Best,
Jeff
Subscribe to Loop Crypto and never miss a post.
#cryptocurrency
#crypto payments
#invoicing