Gm,
​​Loop now integrates with Xero for invoicing. Create an invoice in Xero and simply include a Loop checkout link. As soon as the customer finishes checkout, Loop will automatically mark the invoice as paid in Xero. It's as simple as that. You can read more in our announcement and check out our docs.
Loop's mission is to simplify crypto payments. We're excited about this integration (along with our previously announced QuickBooks integration) as it does just that - with one click, companies are able to realize the benefits of crypto payments without any changes to their existing processes and FinOps stack.
If you have questions or want to try it out, let's talk. Setup takes just a few minutes.
Enjoy the weekend!
Best,
Jeff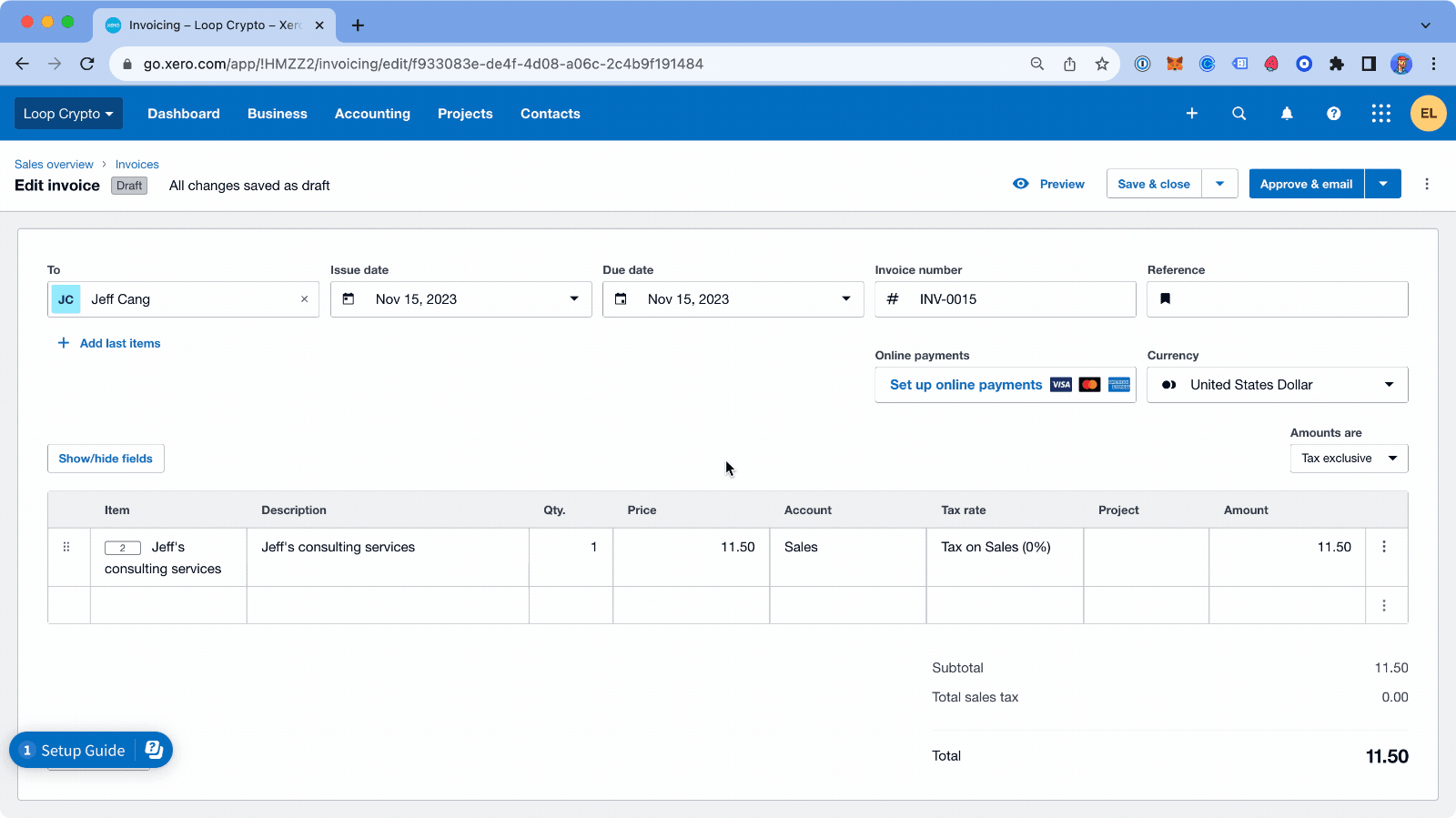 Subscribe to Loop Crypto and never miss a post.