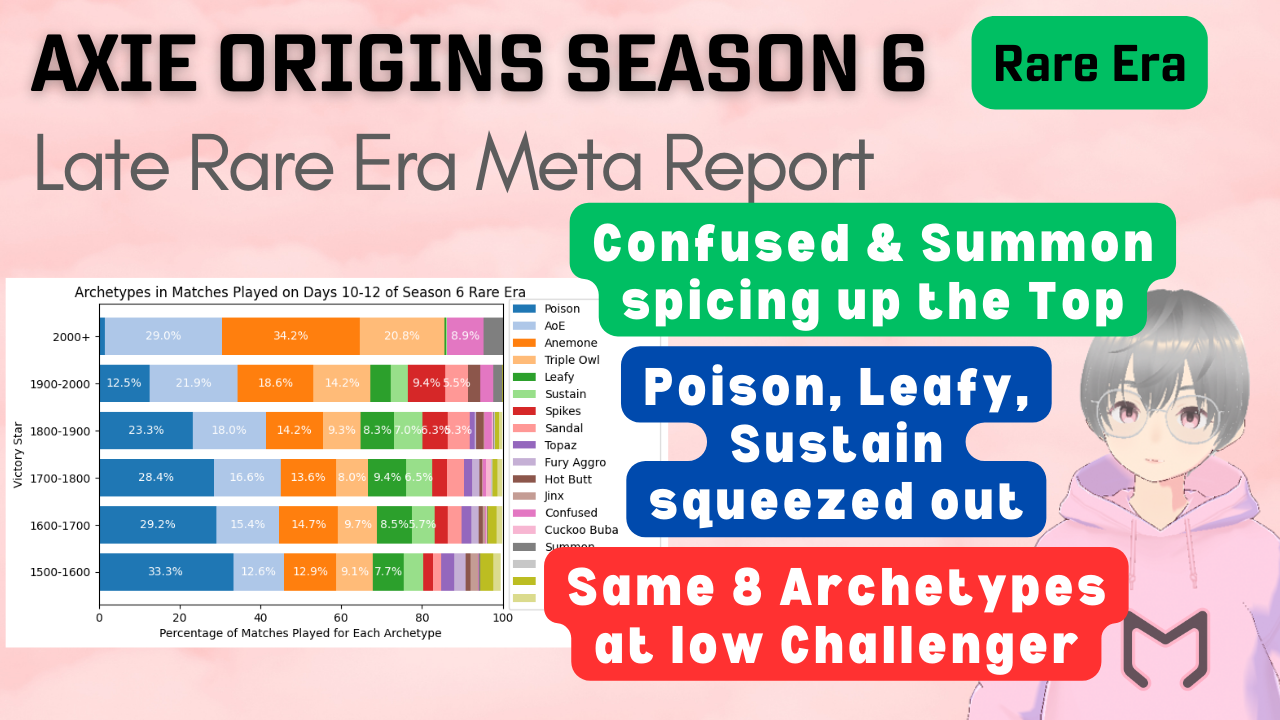 We have less than 2 days to go until the end of the Rare Era in Season 6 of Axie Infinity: Origins, and we already have 600+ players getting to Challenger. The meta has been similar to last week with the same 8 most popular archetypes for lower Challenger and below. However, there are some changes at the top of the leaderboard for Days 10-12 of the Rare Era.
tldr:
Confused (and Summon) spicing up the Top

Poison, Leafy, and Sustain getting squeezed out from the Top

Same 8 popular archetypes at low Challenger and below
Player Base Statistics
      Rank  # Players    Rankings
Challenger        644       1-644
    Dragon       3058    645-3702
     Tiger      10140  3703-13842
      Bear       5305 13843-19147
      Wolf       4408 19148-23555
      Boar       4812 23556-28367
      Hare       4052 28368-32419
     Chick       6205 32420-38624
       Egg       4837 38625-43461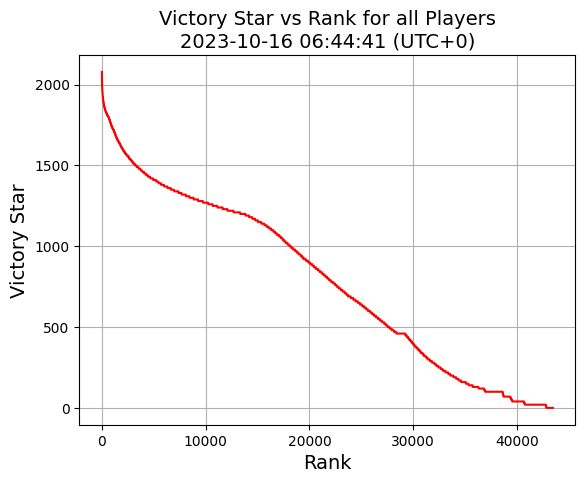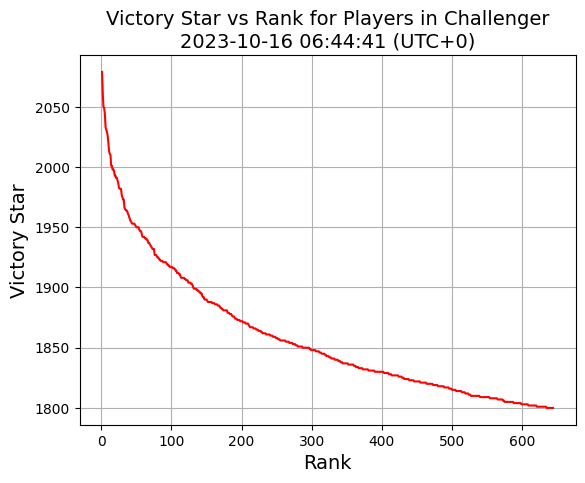 There are 40k+ players who played Axie Origins this Season. With the system rewarding 20 Victory Stars per win below Tiger (and losing 10 Victory per loss in general), players who have an even win rate will eventually reach Tiger, which is where over 20% of the player base is at. There are 3000+ players at Dragon and 600+ players at Challenger. Do note that the end of Era AXS rewards is now limited to the Top 10000 players, which means you will need to be at least somewhere relatively high in Tiger or above to get AXS rewards.
Archetype Usage
Overall archetype usage
           # Matches Played in Days 10-12
2000+                                 269
1900-2000                            5971
1800-1900                           30041
1700-1800                           41671
1600-1700                           51639
1500-1600                           69967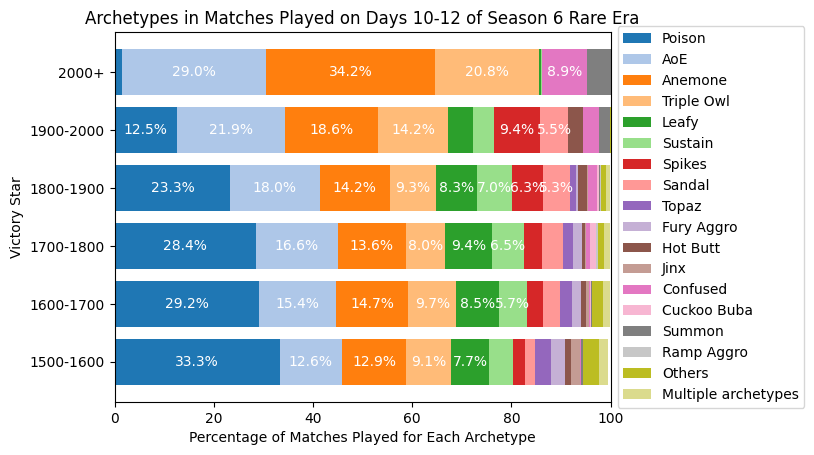 The meta remained pretty similar to last week in terms of archetypes for the majority of the player base except for the very top. We still see that same 8 popular archetypes from last week - Poison, AoE, Anemone, Triple Owl, Leafy, Sustain, Spikes, and Sandal.
The big shift at the very top is the presence of Confused teams. There are also successful Summon teams at the top of the leaderboard. AoE, Triple Owl, and Anomone are the 3 popular archetypes that can make it to the very top.
As for overall trend for the rest, Poison, Leafy, and Sustain are less concentrated near the top, meaning these archetypes are popular but they are not easy to climb. Spikes and Sandals remain relavent except at 2000+ Victory Stars.
[For hourly archetype usage, see Additional Data at the bottom of the post.]
Archetype Win Rates and Matchups
Overall Archetype Win Rates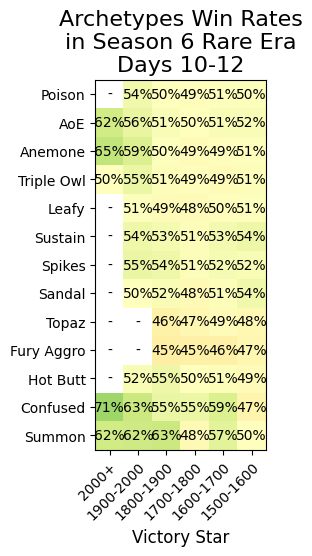 Confused, Summon, Anomone, and AoE are best teams to use at the moment. In particular, the win rate of Confused teams is significantly above 50% for 1600+ VStar, meaning it is a very good archetype for climbing. Summon is another archetype that has found success, though it should be noted that there are very few players playing Confused or Summon teams.
Topaz and Fury Aggro are not having the best of time as reflected by their below 50% win rates. The rest of the archetypes have somewhat settled, especially at the lower level with close to 50% win rate.
Archetype Matchups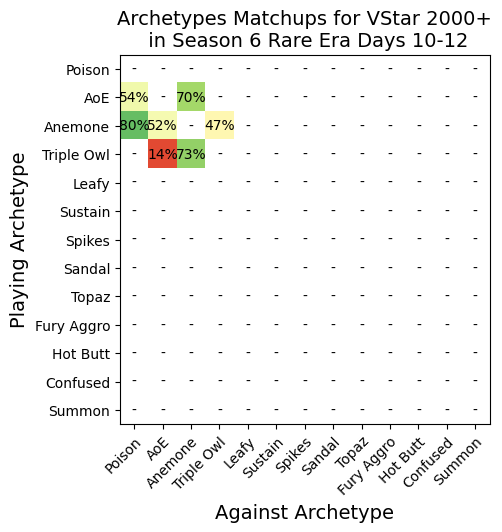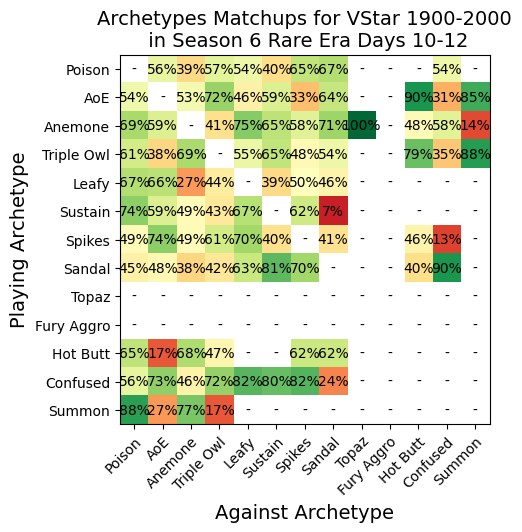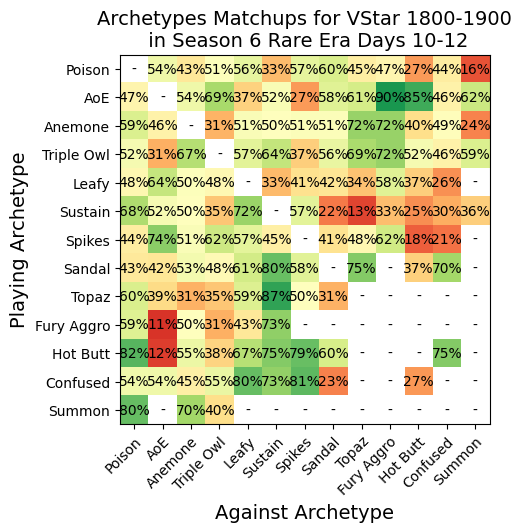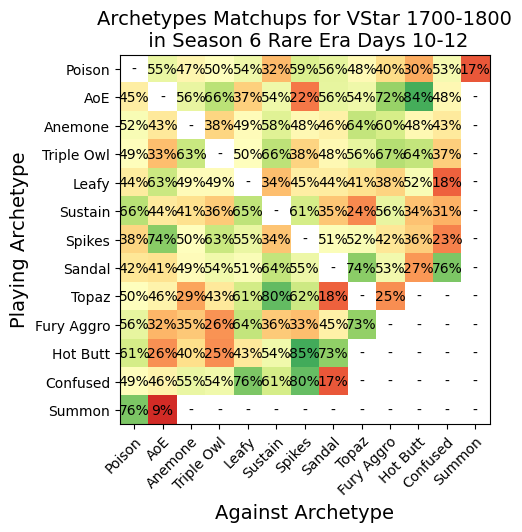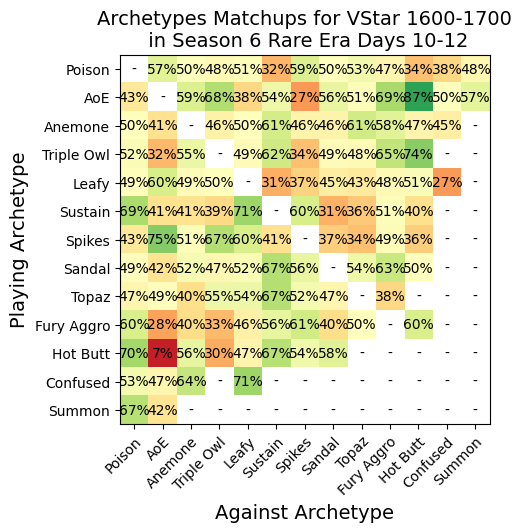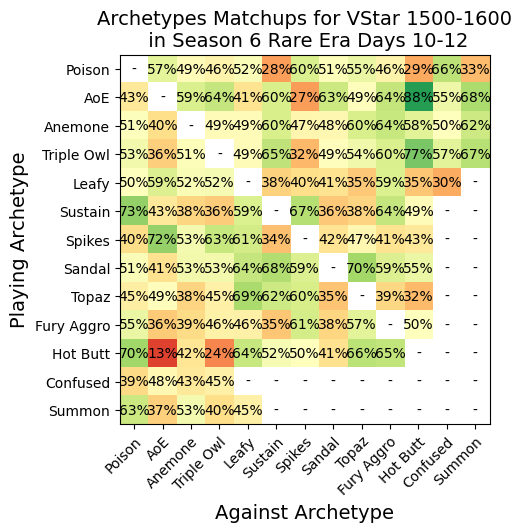 For more details on the 8 popular archetypes, see the charts above and the discussion in last week's Meta Report. Here I will focus on 3 not so archetypes that have found some success on the leaderboard.
Hot Butt

The top Hot Butt teams often run Tiny Fan as a finisher and Summons with Destiny Leaf to soak up damage (and get the effects of the summons). Its game plan is to shuffle a lot of Burn Cards into opponent's Discard pile and significantly slow down the opponent from the 2nd deck rotation.
AoE is the toughest matchup for Hot Butt as the summons get easily wiped out by AoE attacks. Multi-hit Attacks and Feather Daggers also makes summons a lot less effective in soaking up damage. Triple Owl is also tough for Hot Butt though summons are more effective in blocking Owl damage.
Hot Butt is great against Spikes and Sandal teams. It is hard for Spikes team to get value from Tri Spikes while summons often get in the way of the massive attacks from Sandal teams.
Summon

There are 2 Summon teams in the Top 50 of the leaderboard. Summon teams are similar to Hot Butt except they do not run Hot Butt. Summon teams focus on more summons and AoE Shields (Mint and Pincer) to protect the summons. Cocoons from Leaf Bug allows the Axies to accumulate Shield from the AoE Shields while the summons are tanking the hits. Tiny Fan is used as a finisher in the late game if needed.
Matchup data for Summon teams are very limited but it seems to have a good matchup against Poison and Anemone but suffers against AoE and Triple Owl. The success of Summon teams is heavily dependent on the matchups it gets on the ladder.
Confused

Confused (sometimes called Swirl) is a strategy involving the use of Confusion (and Swirl) to shuffle Confused Cards into the opponent's Draw Pile, preventing the opponent from fully utilising their Energy. It is often run with Nimo tails for Ramp and deck thinning as well as Garish Worm to Discard Cards from opponent's Hand.
Confused teams have many good matchups, especially against Leafy, Sustain, and Spikes. At above 1900 Victory Stars (with more optimised teams), Confused teams are also good against Triple Owl and AoE.
Sandal and Hot Butt are the worst matchups for Confused but they are relatively rare on the ladder. Anomone can also be tough for Confused team to deal with given how much damage each Anomone Card can do.
Conclusion
The meta in the Rare Era of Season 6 has been a pretty diverse one. Many archetypes are able to get to Challenger. It is good to see Confused (and Summon) teams adding to the mix in the middle of the Era to spice up the relatively settled meta at the top.
As I mentioned in last week's report, the meta is at a healthy state in terms of diversity but we do need to something new in the coming season. Seeing the exact same meta again next season is not going to be as fun, especially for casual players who only have a few teams in their inventory.
Let's hope the meta in the Epic Era will be as diverse the one in the Rare Era. Good luck and have fun with the final push in the Rare Era!
---
Thank you so much for your support! If you have any comments and/or suggestions, please feel free comment or reach out to me on X (Twitter) or Discord @mauriceccy.
If you find the post informative and would like to see more, consider the following: Collect this post, Subscribe to this blog, Check out my YouTube channel, and Use my Lunacian code: maurice.
---
Additional Data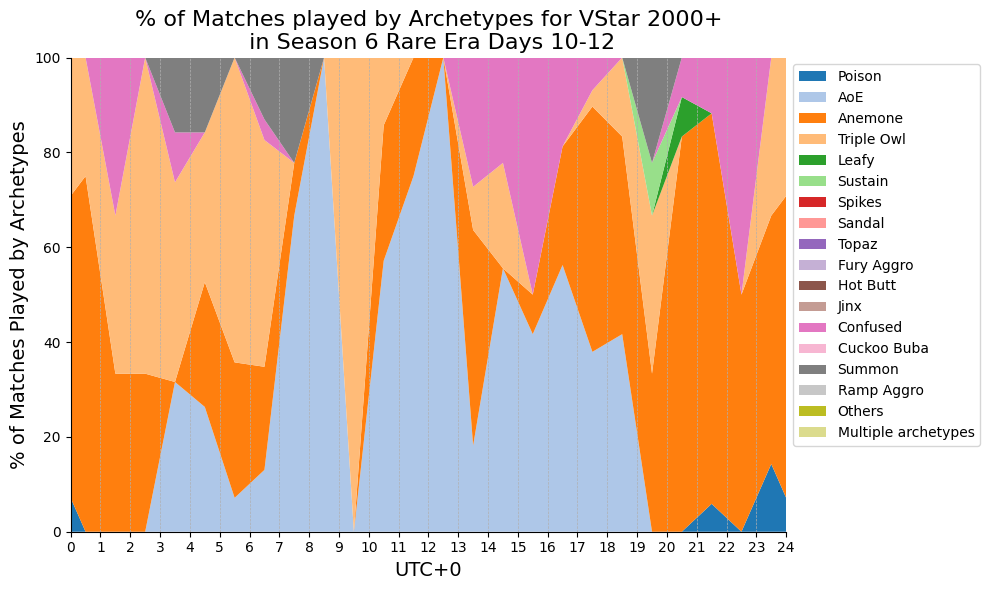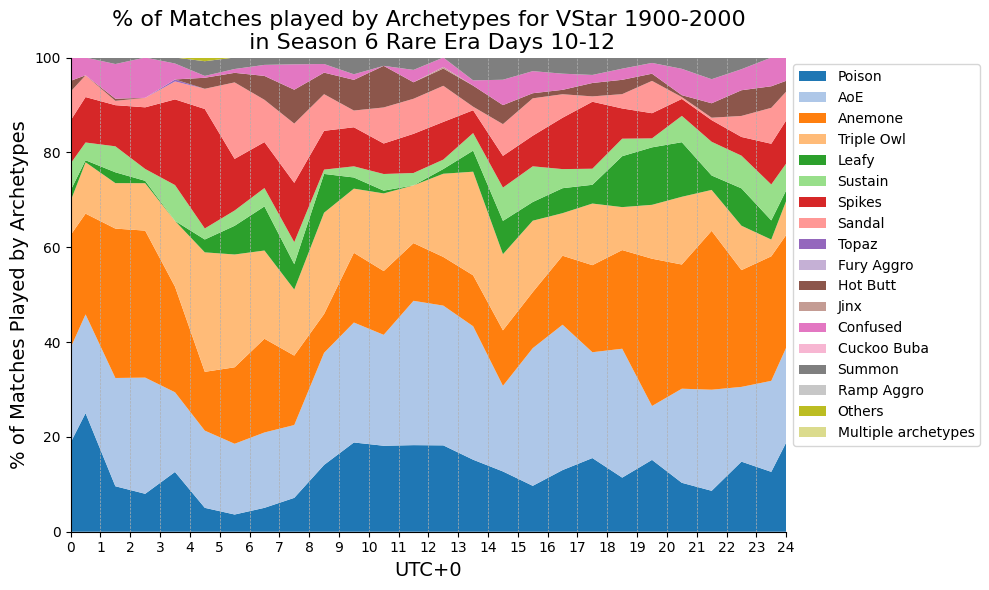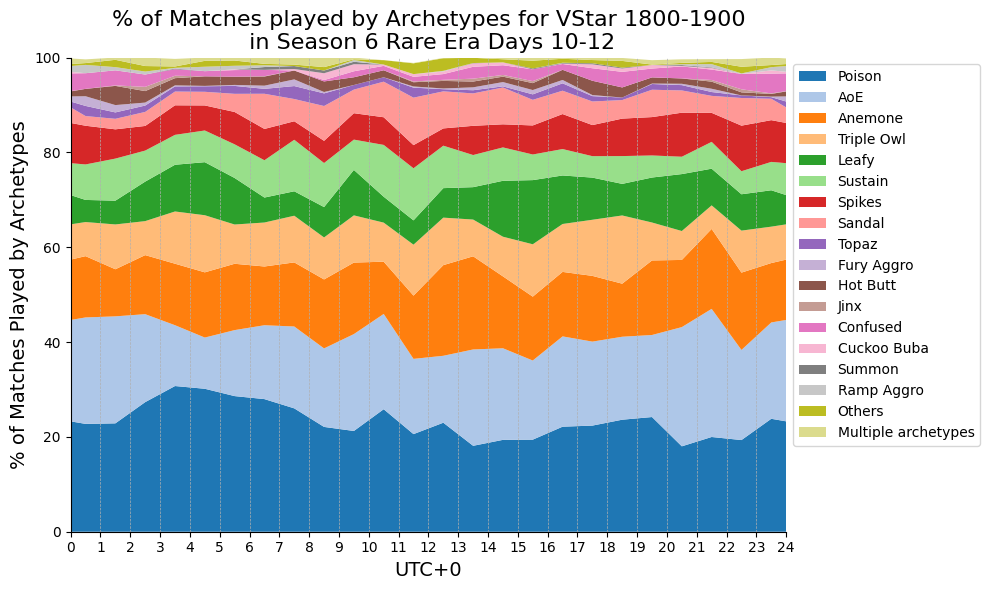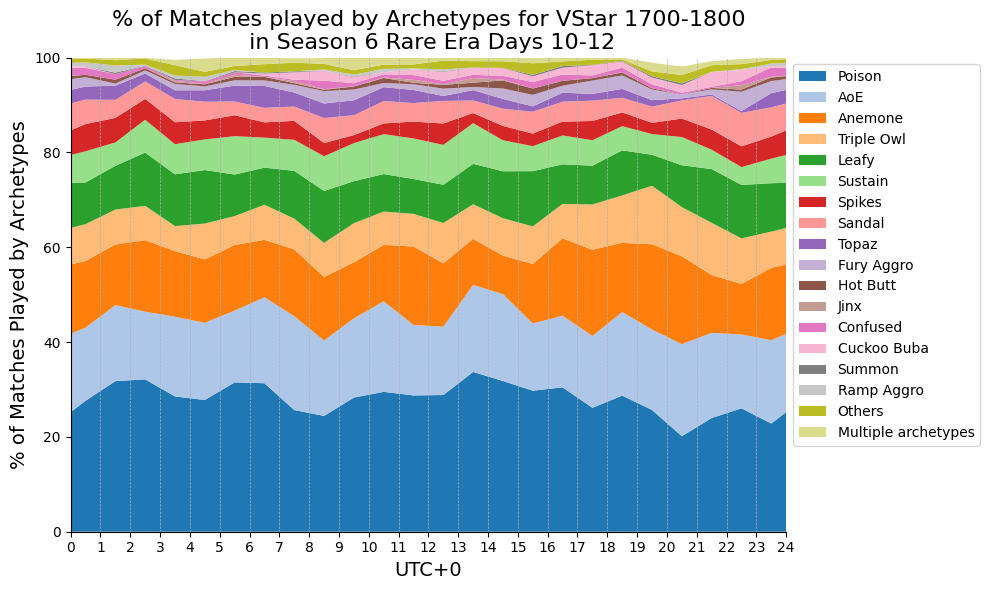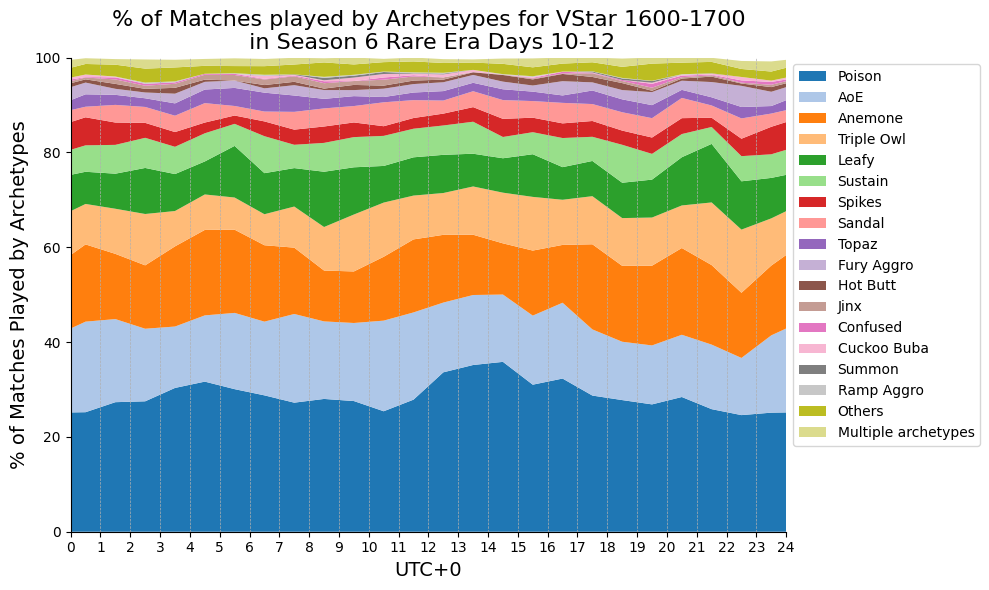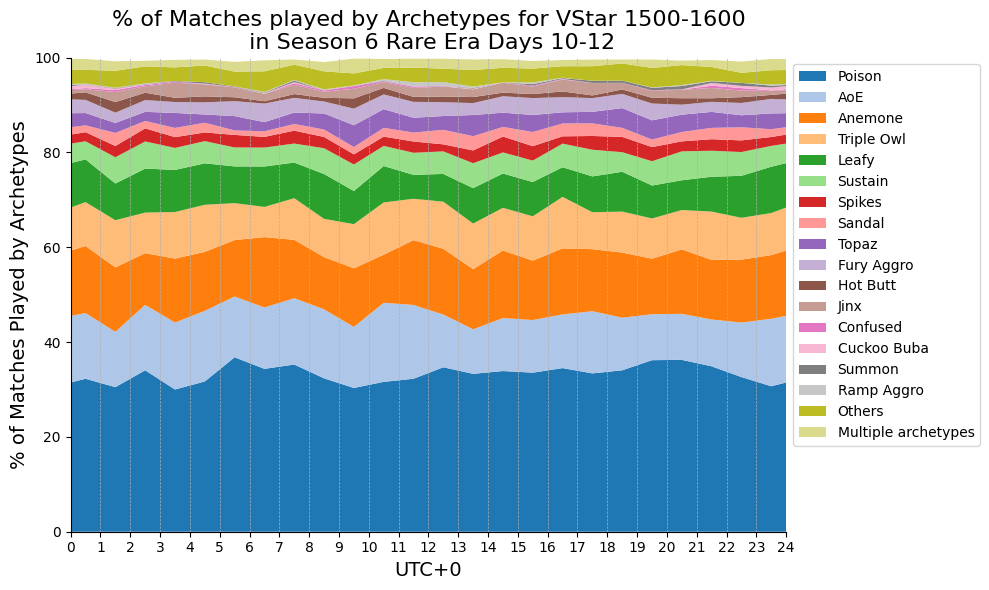 Collect this post to permanently own it.
Subscribe to Diary of a Lunacian and never miss a post.
#meta report
#season 6
#axieinfinity
#axieorigins