Today I have 3 announcements to make: an app, an API, and a platform.
First, I'm excited to announce Farchive, an app for downloading your Farcaster archive that I shipped last weekend.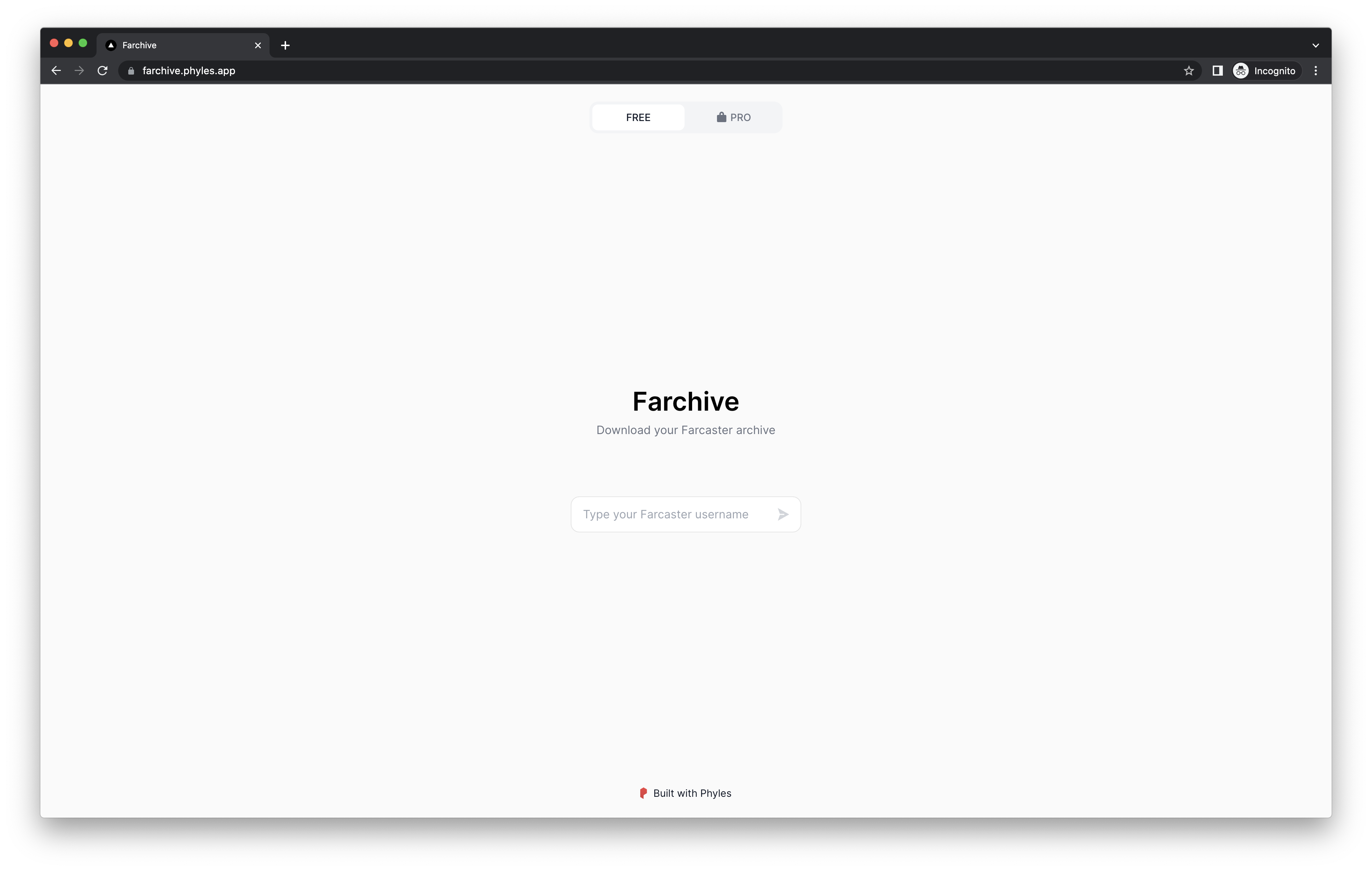 You can download one year of casts for free or opt for the PRO version with a yearly subscription to access your entire history on Farcaster beyond the one-year limit. Just send the subscription price to my connected ETH address.
Farchive utilizes a Farcaster API, which I'm also launching today after a year of building and running an indexer and the APIs for Pincaster. I've documented the endpoints and they are now available.
And finally, I'm announcing Phyles, a search and discovery platform for decentralized social networks. With Phyles, you can explore interesting topics onchain and build apps with our powerful APIs and SDK.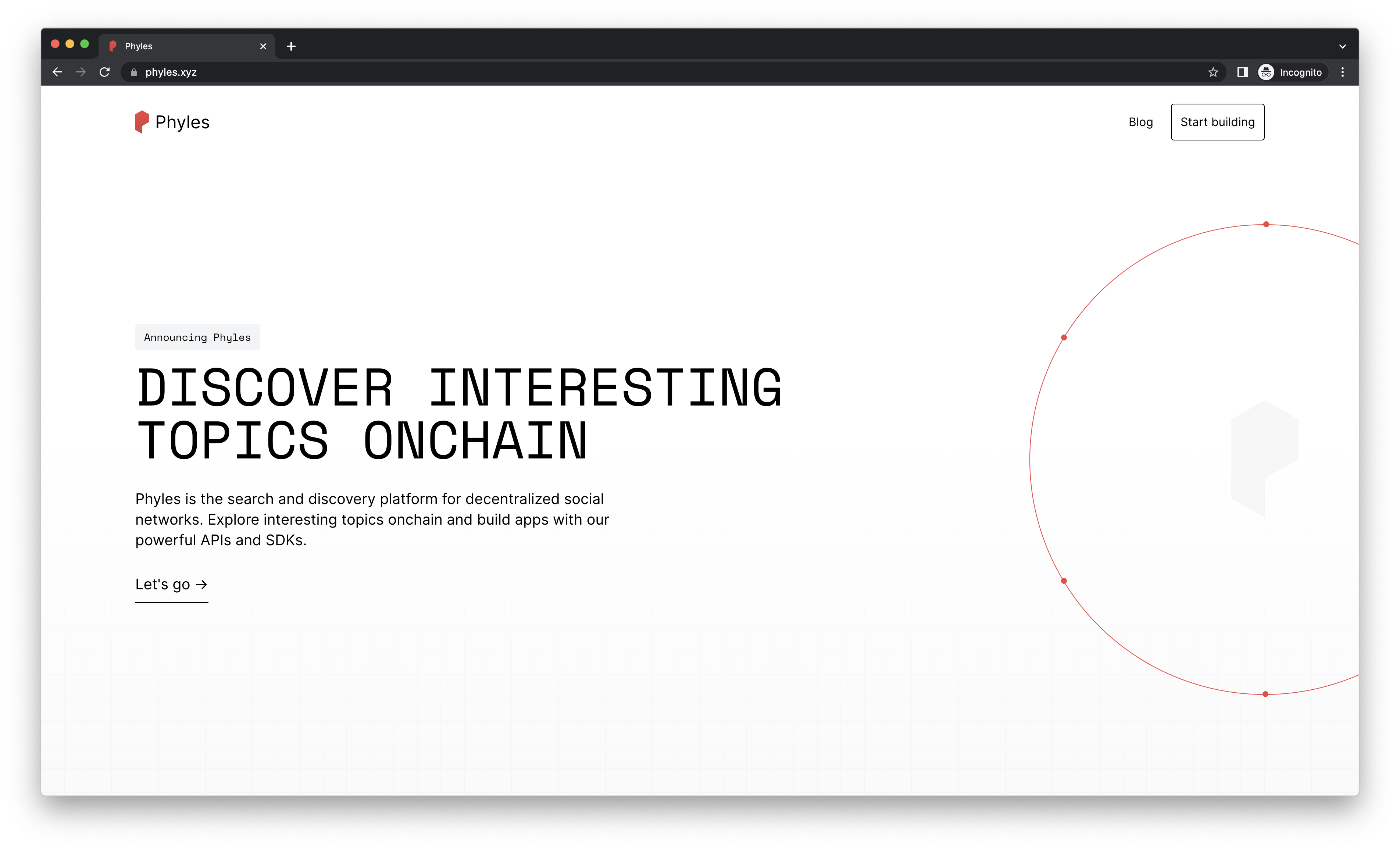 I'll keep building Pincaster while expanding my focus to more protocols. Expect more apps and APIs coming soon!
Collect this post to permanently own it.
Subscribe to Phyles Newsletter and never miss a post.