What Is Crypto Market Cap?
To begin with, market capitalization depicts the overall size of a cryptocurrency's market position. To determine a coin's market cap, multiply the number of coins issued by the price of a single coin. Market capitalization can be used to compare and rank coins in the cryptocurrency market.
Each crypto asset has different ways of determining its supply. On average, 900 new Bitcoins are mined every day until the total supply of Bitcoin reaches 21 million. Therefore, there is daily market cap fluctuation driven by supply change and buy or sell pressures.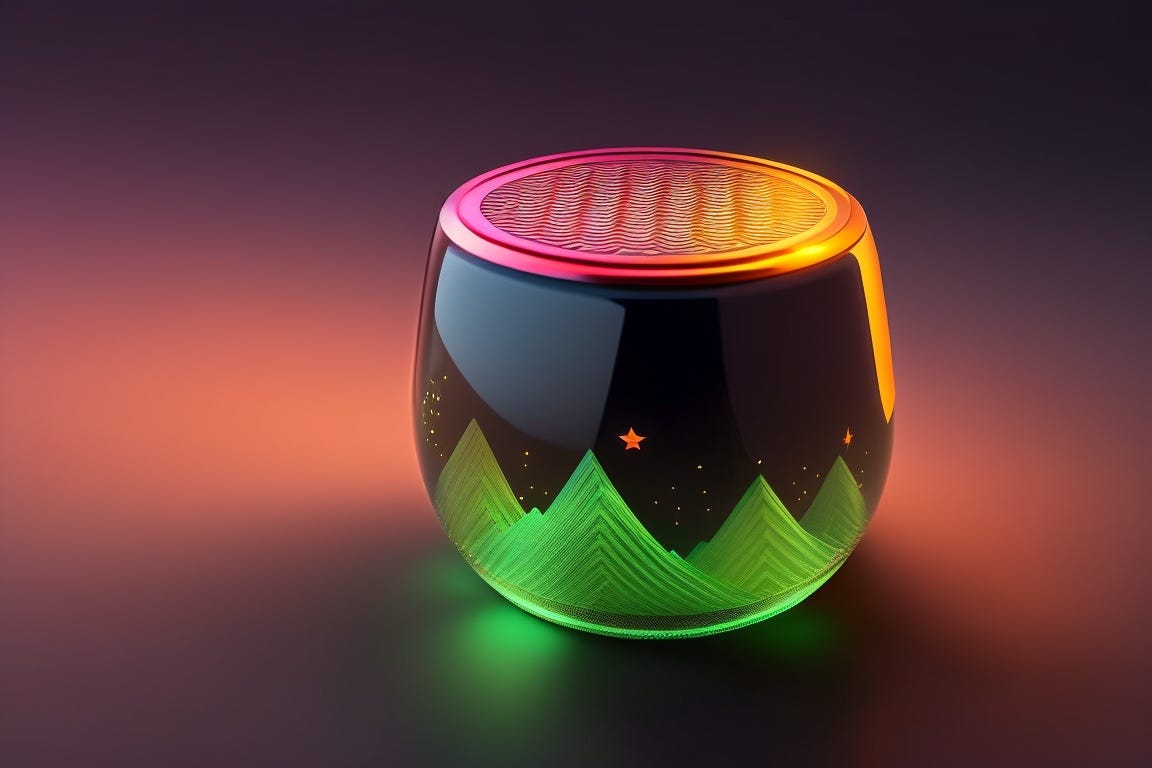 As a result, market capitalization shifts and varies in tandem with the prices and circulating supply of crypto coins and tokens. Nonetheless, the main players are easily identified and rarely change. Here are the top ten cryptos by market cap in US dollars at the start of 2023 (data from CoinMarketCap, the leading website for crypto data):
Bitcoin: $409.8B

Ethereum: $193.3B

Tether: $66.4B

BNB: $47.8B

USD Coin: $43.9B

XRP: $19.8B

Binance USD: $16.1B

Cardano: $12.2B

Dogecoin: $11.5B

Polygon: $8.7B
Most of these cryptocurrencies can be found in our previous article on crypto by market cap: Top 10 Cryptocurrencies of 2022 by Market Cap. CoinMarketCap computes all prices by taking the volume-weighted average of all prices from all exchanges. It is also critical to keep track of a cryptocurrency's circulating supply. After all, only the circulating supply is currently available on the market. However, a cryptocurrency's market cap more or less reflects a coin's popularity over time.
Fully Diluted Supply and Realized Crypto Market Cap
When crypto enthusiasts talk about a cryptocurrency's total supply, they sometimes use the term fully diluted supply (FDV). The value of all coins in a cryptocurrency, not just those in circulation, is used to calculate a fully diluted market cap. One of the reasons Bitcoin (BTC) is still doing well is that its fully diluted supply is only 21 million coins. There are currently over two million of these coins available for mining, as the total circulating supply of BTC exceeds 18 million. As a result of its scarcity and utility, BTC is one of the best-performing assets.
When discussing the supply of a token, it is critical to distinguish whether the standard is FDV or circulating supply. Considering market capitalization allows one to see the big picture and make more informed investment decisions.
The second alternative market cap metric is realized market cap, which has gained popularity thanks to metrics sites such as Coin Metrics and Messari. Realized market cap recognizes that, like a 'fully diluted market cap,' a coin's total market cap ignores the entire picture. It excludes coins that have been lost, forgotten, owned by the deceased, or withheld from their owners. Realized market cap tries to address this by only counting coins that have recently left the network. As a result, the realized market cap is less than the actual market cap. Bitcoin has a total crypto market cap of $823 billion, with a realized market capitalization of $462 billion, according to Coin Metrics.
Cryptocurrency Market Cap: General Information
Cryptos with higher market caps generally have more investors and more influence over the price of other coins and tokens. That's one reason a cryptocurrency's market cap is the customary basis for ranking it within the crypto market.
Large-cap cryptocurrencies are generally considered to be safe crypto investments. These are companies with a market cap of more than $10B. Investing in coins with large market capitalization is usually a conservative strategy. These coins are likely to be less volatile than other cryptocurrencies but still more volatile than traditional assets like stocks.
Mid-cap cryptos are more volatile but also have a lot more growth potential than large-cap cryptocurrencies. Small-cap cryptocurrencies are often extremely volatile and considered a highly risky investment, albeit sometimes with a lot of potential (short-term) growth. However, these can often crash, even though there are exceptions, as with the infamous LUNA/UST downfall that happened in May of 2022. Before the crash, it ranked among the top 10 most valuable cryptocurrencies and went down quickly.
Additionally, cryptocurrency experts notice that if a cryptocurrency has a market cap of $1 billion, it doesn't mean that $1 billion has flown into that cryptocurrency. In this case, maybe $50 million was moved into cryptocurrency. So if the coin collapses and its market cap goes from $1B to zero, the investors would lose only $50 million.
---
Unlock the power of your crypto with Bitrefill! 🚀 Sign up via my referral link & get a $5 bonus 💰. Shop, pay bills, & enjoy real-world usability for your digital assets. Don't miss out! Transform your crypto experience now! 🔗 https://bit.ly/3AT0lfP
---
Trading Volumes
Alternatively, the trading volume of a token can help determine how popular a coin is. The value of all coins traded in a given timeframe, such as a day, week, or year, is used to calculate trading volumes. Volumes do not indicate market health; a coin may have high volumes if many people want to sell the token all at once, such as in the event of a market crash. However, volumes do a good job of indicating the popularity of a token or coin (not including wash trading, which occurs when the same party, usually an exchange or a coin creator, buys and sells large amounts of the same coin to inflate volumes).
Because stablecoins like Tether, Binance USD, and USDC are used as stable assets when trading in and out of more volatile currencies, they frequently have some of the highest daily volumes. Stablecoin volumes typically increase during market panics, as investors use them as volatility hedges. Bitcoin and Ethereum are also popular. These currencies are far from stable, but their massive market capitalizations make them slightly less vulnerable to market forces.
Cryptocurrency Price Change
This is a change in the value of a currency over a specific period (e.g., one hour, one day, one week, etc.). It is usually expressed as a percentage. For example, if the price falls from 100 EUR to 50 EUR in the last week, the difference will be shown as -50%. Most charts will show a change in the last hour or day, but other time frames can be useful as well.
Which time frame you choose will be determined primarily by your interests. Experienced traders are typically interested in short-term time frames, whereas experienced investors are typically interested in long-term time frames.
How to Use a Crypto-Weighted Market Cap Strategy
Many experts believe that even if investors only invest in Bitcoin and Ethereum, a weighted market cap strategy can benefit them. A weighted market cap strategy entails investing a proportionate amount in each asset based on its market capitalization.
So, if you add up the total market capitalizations of Bitcoin and Ethereum, then divide the percentages each crypto holds in that total, you'd get roughly 71% Bitcoin and 29% Ethereum. This method can help you figure out how to invest $100 in the two most popular cryptocurrencies: $71 in Bitcoin and $29 in Ethereum.
It's also worth noting that market capitalization is constantly shifting because cryptocurrency prices fluctuate so dramatically. This fluctuation, as well as the possibility of the market dropping out entirely, is why experts advise keeping any investment extremely limited, and only investing what you're willing to lose.
Is Crypto Market Capitalization an Important Metric?
There is considerable disagreement about how much weight should be given to the size of the cryptocurrency market. Some crypto enthusiasts believe that the crypto market cap is a thing of the past and that it only applies to stock markets.
On the other hand, crypto market caps can provide us with a fact-based view of how altcoins are performing, which can be useful for planning future investments or tracking down popular coins.
From Bitcoin to Polkadot, Tether to ZCash, and EOS to SushiSwap, CoinMarketCap has comprehensive market capitalization information. As blockchain technology and digital currencies gain traction, this can help you make informed real-time investment decisions about crypto assets.
---
If you are wondering how to buy a cryptocurrency for trading, you can always use the user-friendly CoinEx crypto exchange platform. Their crypto collection has more than 1800 different coins and you can do wallet-to-wallet transfers instantly and problem-free.
Just go to CoinEx and follow these easy steps:
Sign in to CoinEx.

Choose the pair and the amount you want to exchange — BTC to ETH.

Press the "Start exchange" button.

Process the transaction.
#bitcoin, capitalization, coinmarketcap, crypto, market cap, market cap
#market cap
#crypto market cap
#coinmarketcap
#capitalization
#bitcoin