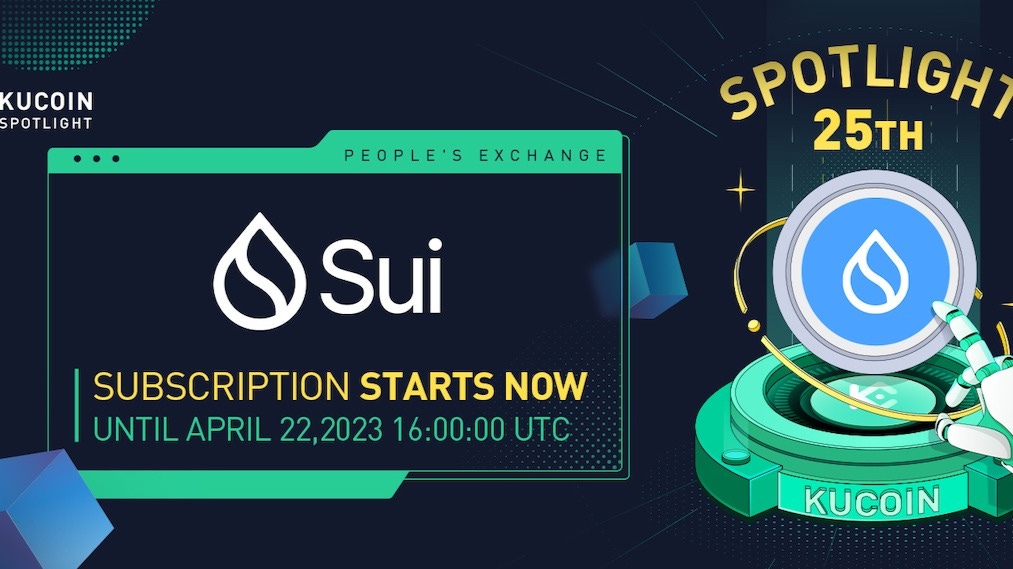 The Sui blockchain platform's native token is SUI. A ground-breaking Layer 1 blockchain was created to enable creators and developers to build experiences specifically for the approaching billion web3 consumers.
Check out the top projects in the Sui network ecosystem, and how you can participate in the SUI token sale on KuCoin Spotlight. 
Sui offers unmatched speed at a reasonable price and supports a wide variety of dApp development thanks to its remarkable horizontal scalability. Users of this ground-breaking platform can access a flexible blockchain with high throughput, instantaneous transaction settlements, a wealth of on-chain assets, and open web3 experiences. Sui is a huge advancement in blockchain technology that was carefully designed to meet the needs of the next billion cryptocurrency users.
Here's more information on the recently upgraded KuCoin Spotlight's new participation rules. 
By selling their tokens to KuCoin users and the larger cryptocurrency community, fresh and innovative blockchain projects may conveniently generate money via KuCoin Spotlight, the platform created by KuCoin itself.
Visit our blog to find out more about KuCoin Spotlight.
KuCoin Spotlight has been utilized to launch several fresh and cutting-edge blockchain projects over the past few years. Both investors and project developers now frequently use it as a platform. To help raise exposure and adoption of their tokens, KuCoin normally provides marketing and promotional support to projects chosen for the program.