🙏 Thank you signing up. NATIV Beta is here!👇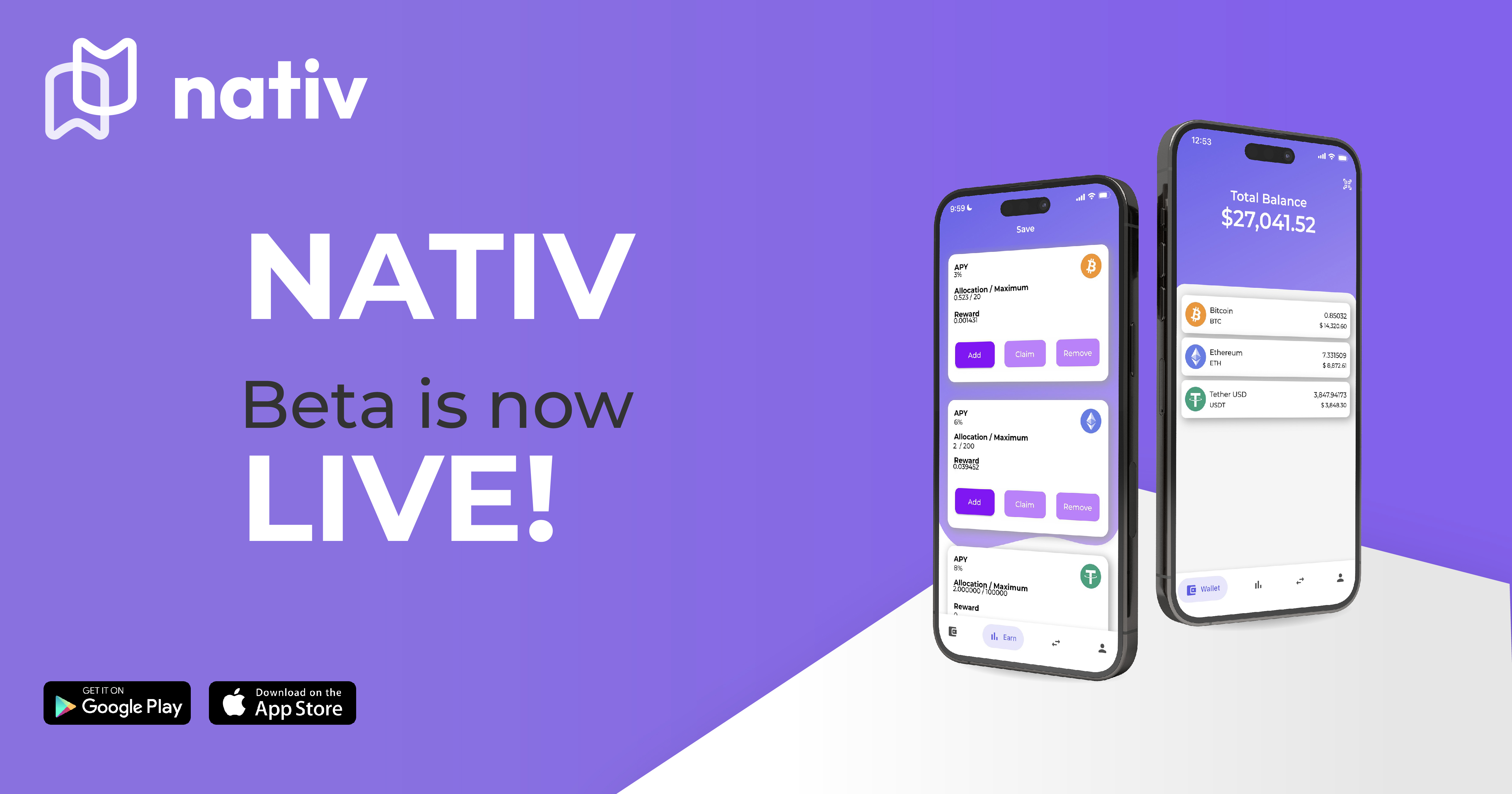 🟣 Find new financial opportunities before anyone else! You can download the app NOW.
Here's what you need to do
1️⃣Click 👉 https://discord.gg/rdMB4cVAzE to join our Private Beta Discord Server
2️⃣Download!
iOS
1) Make sure you have TestFlight installed
2) Click this link 👉 https://testflight.apple.com/join/xqcp6Nhe to install!
Android
1) Follow this link  👉 https://play.google.com/store/apps/details?id=com.u21ctresearch.nativ to install!
3️⃣ Get SAVING, start EARNING! 💰