Hey there! We noticed that you signed up for on our Beta Tester Waitlist earlier, and now that Beta is launched, you haven't signed up yet. In case you missed an email from us, here is your chance to get up to speed!
If this is the first time you have heard of us…nativ is a cryptocurrency wallet designed to simplify the complex world of crypto for everyone…and we are inviting you to become our Beta Tester.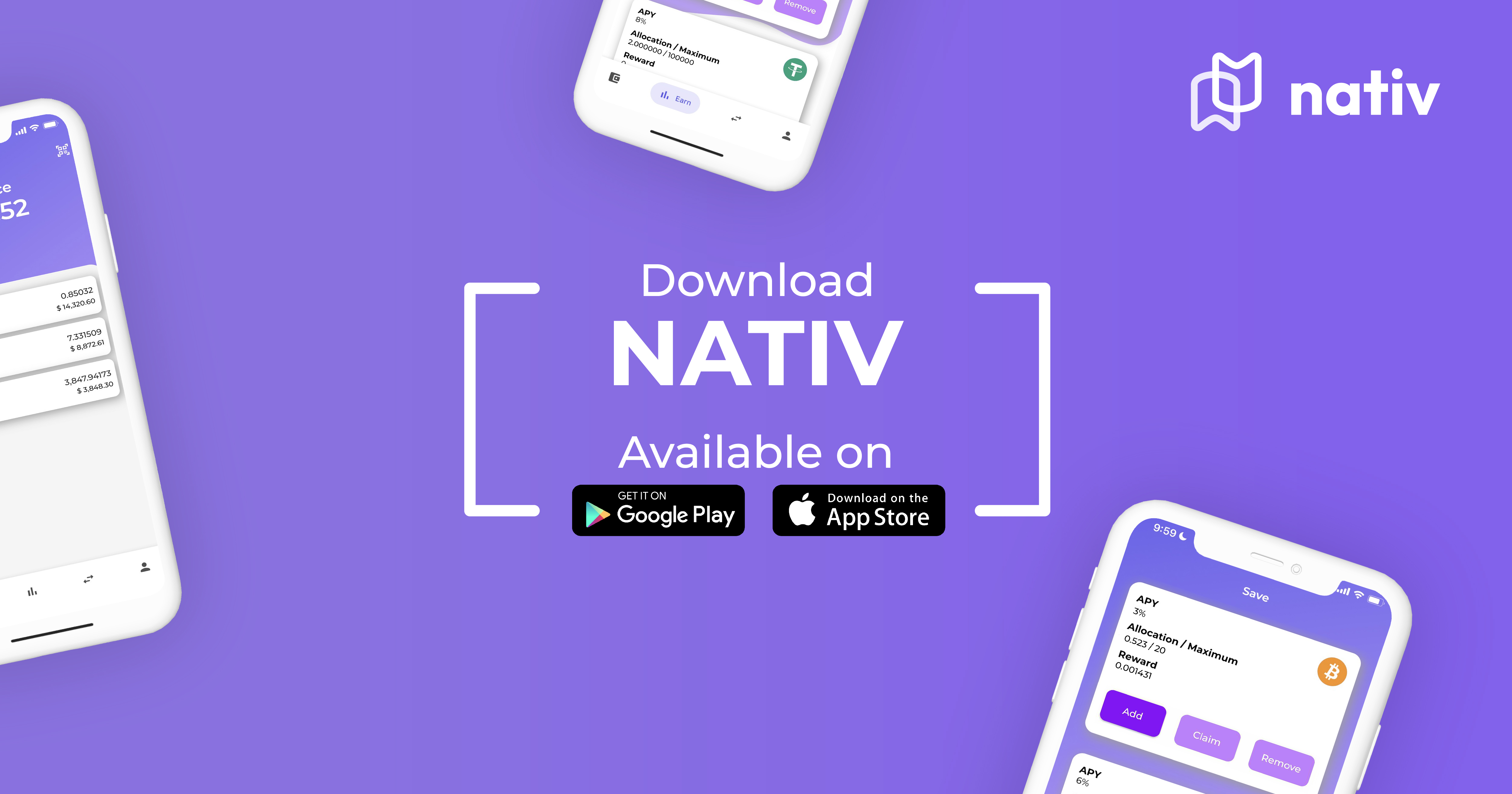 🟣 With features like instant asset transfer, swap, and storage, nativ makes it easy to manage your crypto assets with confidence.
Our Save & Earn feature further simplifies crypto yielding for everyone. Whether you're an experienced Defi Chad or a novice investor, you can Earn Passive Income with No Minimum balance. 
1 Rate, 1 Pool. Earn rewards in the token you save - yes, even in BTC
.
nativ also offers high flexibility where you can withdraw your savings WHENEVER you want. We have no such thing as a Lockup!
🟣 Localized in multiple languages (currently available in မြန်မာ, English, ไทย), nativ can further help you navigate cryptocurrency in an environment you are comfortable with!

🟣 We use cutting edge cryptography, technology, and authentication systems to ensure the highest level of security, powered by Circle, the USDC provider, and Cybavo, an ISO 27001-certified wallet SDK provider. 
Check them out here 👇
https://www.circle.com/en/liquidity
https://www.cybavo.com/wallet-app-sdk/

🟣 Join the Journey to Financial Freedom with nativ, the Simplest Crypto wallet for Everyone.
Become a #cryptonativ!