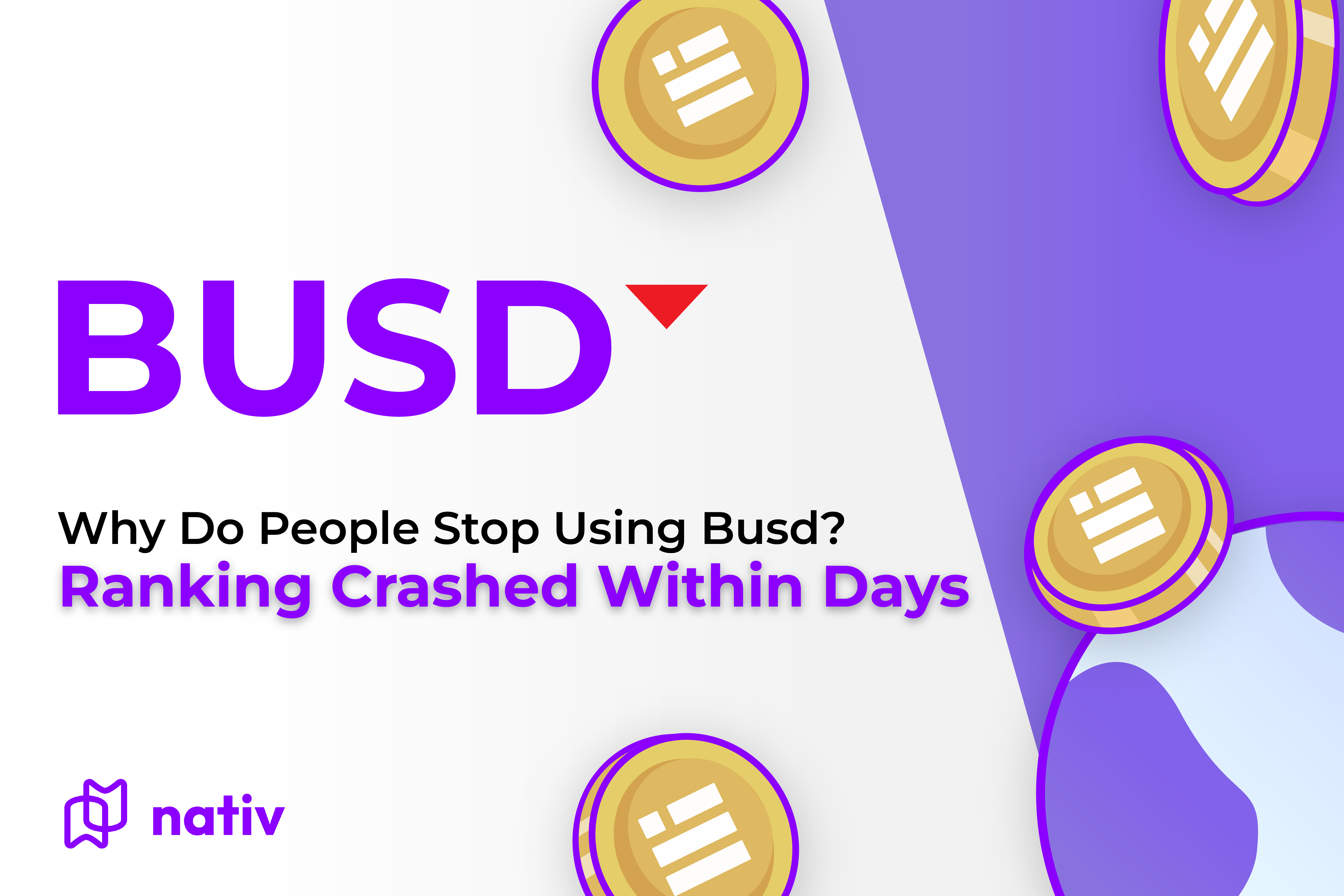 The United States Securities and Exchange Commission reportedly issued a Wells notice — a notice of a planned enforcement action — to blockchain infrastructure platform Paxos Trust, the issuer of BUSD,
Cryptocurrency firm Paxos will cease issuing new Binance USD, or BUSD, stablecoins under the direction of New York state's financial regulator, Binance founder Changpeng Zhao said Monday.
Paxos' own stablecoin was not impacted, but the company did confirm it had been notified by the Securities and Exchange Commission of potential charges in connection with its BUSD product.
The move is the latest in an escalating regulatory effort to rein in the once free-wheeling crypto industry. Last week, the Securities and Exchange Commission settled with crypto exchange Kraken over allegations of unregistered offering and sale, in connection with Kraken's crypto staking platform.
The New York State Department of Financial Services issued the order "as a result of several unresolved issues related to Paxos' oversight of its relationship with Binance," the regulator said Monday in a consumer alert.

🟣 BUSD Stablecoin Drops from Top 10 Crypto Assets Amid Significant Decrease in Dominance

After Paxos announced that it would no longer mint the stablecoin BUSD, 4.98 billion BUSD stablecoins have been removed from circulation to date. The Paxos-managed stablecoin has also fallen out of the top ten crypto assets by market capitalization, slipping below dogecoin's valuation with a market cap of around $11.12 billion, compared to the meme coin's $11.24 billion.
At the time of the announcement, there were approximately 16.1 billion BUSD coins in circulation, but today there are around 11,129,348,406 BUSD circulating. Throughout the past 12 days and the redemption of 4.98 billion BUSD, the dollar-pegged crypto asset has remained at parity with the U.S. dollar.

🟣 Coinbase announces suspension of BUSD trading beginning March 13

Coinbase will suspend trading for the Binance USD BUSD stablecoin on March 13, the exchange announced on Feb. 27 on Twitter. The message mentioned its "listing standards" as being behind the decision. BUSD is the third-largest stablecoin by market capitalization.
The decision will apply to Coinbase.com (simple and advanced), Coinbase Pro, Coinbase Exchange and Coinbase Prime, according to the Twitter thread. The exchange added, "Your BUSD funds will remain accessible to you, and you will continue to have the ability to withdraw your funds at any time."
For this reason, a case could be made that BUSD's delisting from Coinbase will be the first of many such announcements, as the token is being retired.

🟣 TrueUSD Becomes 5th-Largest Stablecoin as Binance Mints $130M TUSD in a Week

Driven by an increasing role on crypto exchange giant Binance, the trueUSD (TUSD) stablecoin has become the fifth-largest stablecoin by market capitalization.
Blockchain data by crypto intelligence firm Nansen shows that Binance, the world's largest crypto exchange by trading volume, minted some $130 million worth of TUSD in the past seven days.
With the recent gains, TrueUSD stablecoin's circulating supply surpassed $1.1 billion, according to data by crypto price tracker CoinGecko, which is the highest level since August.
TUSD has toppled decentralized finance protocol Frax Finance's native stablecoin frax (FRX) for fifth place in market value by growing 15% over the last week, crypto data platform DefiLlama shows.
🟣 Is the SEC's action against BUSD more about Binance than stablecoins?
The SEC's enforcement action against BUSD raises questions about whether the regulatory body is focused on the stablecoin market or the crypto exchange Binance.
Tether — issuer of the largest stablecoin by market capitalization — didn't directly respond to specific questions about stablecoins being classed as securities. However, a spokesperson from the firm told Cointelegraph that "Tether has good relationships with law enforcement globally and is committed to operating securely and transparently in compliance with all applicable laws and regulations."
Many crypto community members were baffled by accusations of BUSD being a security, and to see enforcement action against it. This is because BUSD is "stable," maintaining a 1:1 peg to the U.S. dollar, limiting its usage for speculation.
Carol Alexander, professor of finance at Sussex University, said the U.S. regulator's action is "more a move against Binance than stablecoins."

🟣 Binance Looks Beyond The Dollar For Stablecoin Replacement

Binance CEO Changpeng Zhao has said in a Twitter post that the company is exploring other issuers and non-USD based stablecoins.

However, the current situation creates an opportunity for non-USD stablecoins. "Binance being the size that they are and having the reach that they have will always be a relevant player in the stablecoin space. The denomination of trading pairs in certain stablecoins creates huge network effects," he added.

🟣 Are tether and USDC in the crosshairs?
It will depend on what the SEC's allegations against Paxos and BUSD are.

"We still don't know the exact basis on which the SEC is alleging the violations, so we don't know the extent to which those allegations will extend to other industry participants," Lansing said.

Carol Alexander, professor of finance at Sussex University, said the U.S. regulator's action is "more a move against Binance than stablecoins."

She said Tether and Circle, the company that issues USDC, are "close to the U.S. government." Circle CEO Jeremy Allaire previously called for more regulation around stablecoins.

Alexander said "Binance is causing increasing concern for regulators around the world" in areas from money laundering to violating securities laws. That could be one reason the SEC has targeted BUSD, she said.

The Justice Department is investigating Binance for suspected money laundering and sanctions violations, Reuters reported last year. Bloomberg reported in 2021 that U.S. officials were looking into whether Binance employees engaged in insider trading.

🟣 nativ Concluding Remarks

What do you guys think? Do you think that BUSD is still safe to use? We are curious as to what everyone is thinking?
And for those who are jumping ships and already looking for new digital asset platforms that allow for 0 fee transactions similar to 0 fee BUSD transactions on BSC, do you know that you can transfer both USDT and USDC to other nativ users for no fee at all? Download now to see for yourself!