What's happening?
For the last decade, a checkmark on social media served as an important trust indicator - allowing users to quickly identify verified accounts and avoid impersonation. Granted, the checkmarks were assigned by platforms through opaque internal vetting processes, but there was at least a perceived measure of integrity behind the designation.  
With Twitter now charging $8/mo for checkmarks on personal accounts ($1000/mo for orgs) and Meta charging $12/mo with the submission of a government ID - not to mention, Discord, TikTok, & many others with versions of their own - the waters of verification have been muddied. It's the checkmark/social media equivalent of having to pay monthly fees on 8 different streaming apps.
Since each platform employs its own set of rules for assigning checkmark icons, they are completely siloed, relatively arbitrary, and far less reliable indicators of trust. Put simply, the signs (✓) are no longer signifying.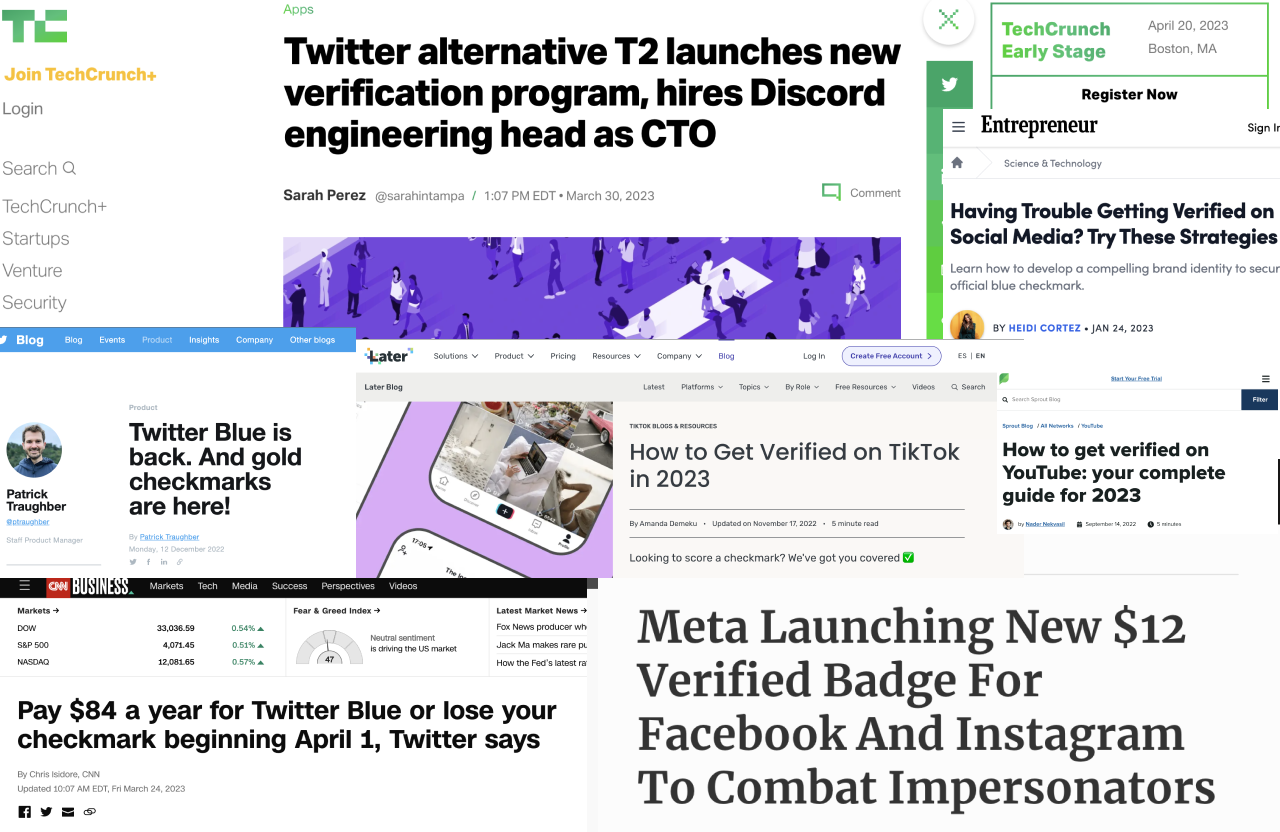 What we're doing.
While building NF.TD, we've been asking ourselves a lot of questions centered around the idea of "what it means to be verified online" - specifically in the context of crypto wallets and blockchain, but also in the backdrop of rapid AI development, deep fakes, and impersonators/bots.
It's one thing to prove that you're human, it's another to prove which human.
And so - what is a reasonable next step in terms of technology that exists, can be widely available/distributed, but is also in line with common practice and how people are already interacting online?
There's one feature of the internet that's ubiquitous and interoperable: a link.
But it can't just be any link, it has to be a link that contains provable evidence that this person really is who they say they are.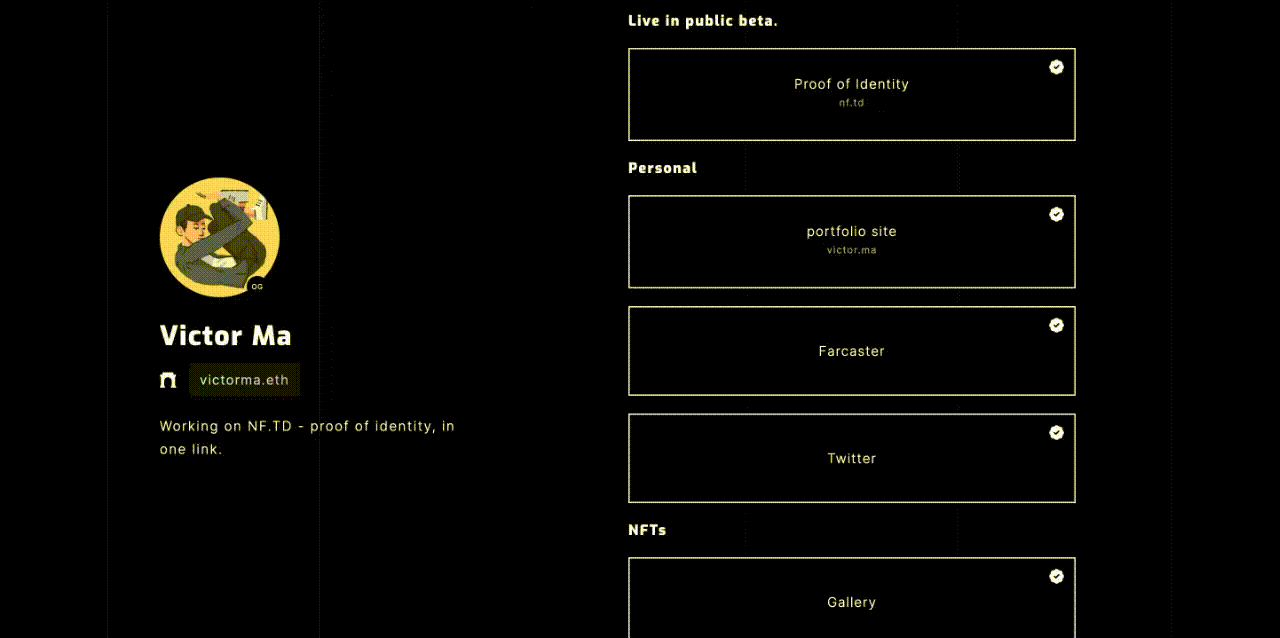 With an NF.TD link, you can be your own checkmark. Through a combination of:
public proofs (public attestations, DNS records, and connected wallets) 

cryptographically signed messages (secured by ECDSA, the same algorithm Ethereum uses)
You can easily anchor yourself online in a verified way, shareable across any platform or app you use. Any time you see an NF.TD link in bio - containing proven socials - you can confirm who you're interacting with.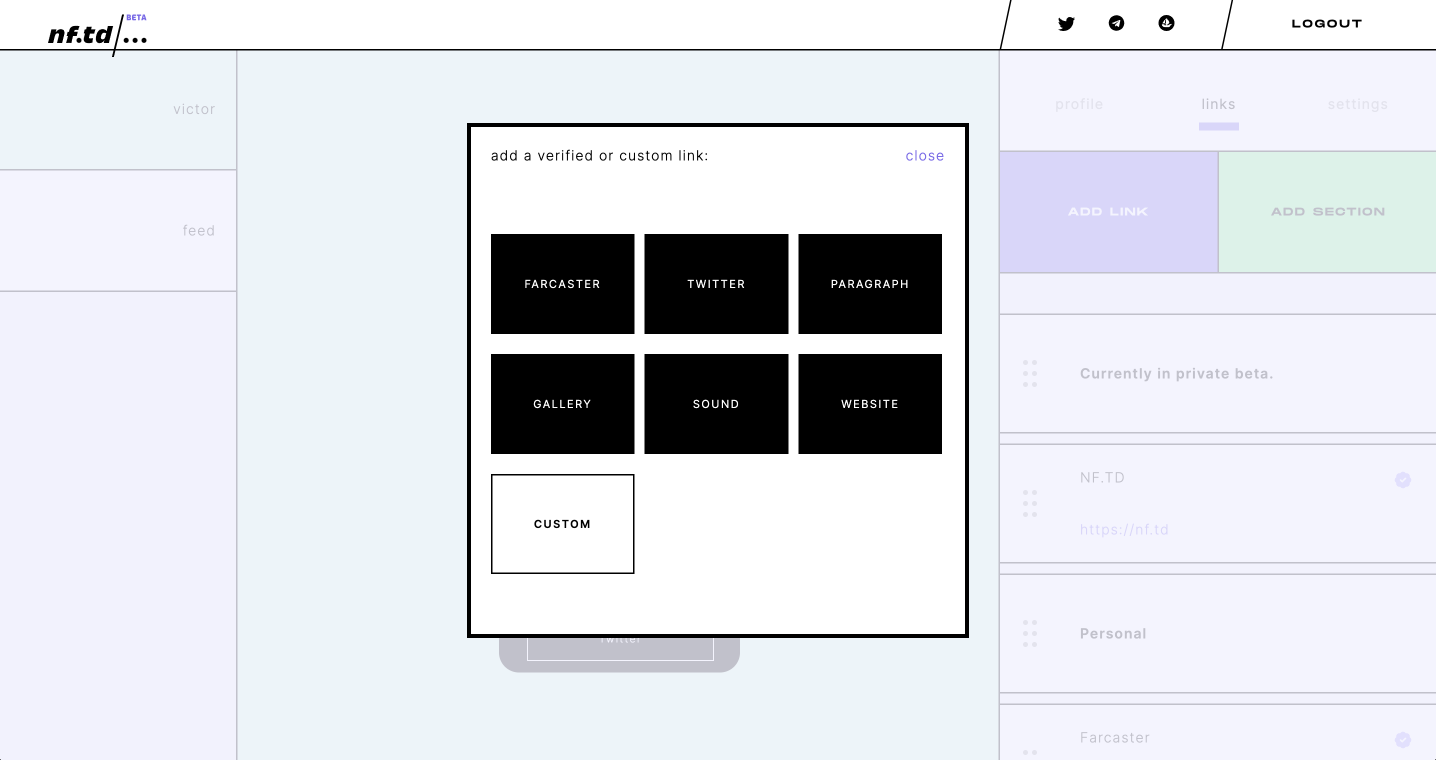 While the above features are already live and in public beta, we are working to design an audit trail that will show when proofs were added/removed/revoked across NF.TD profiles. Through signed messages containing public proofs - anyone will be able to independently verify the proofs are valid, and it was you who added this proof to your profile - at a specific point in time.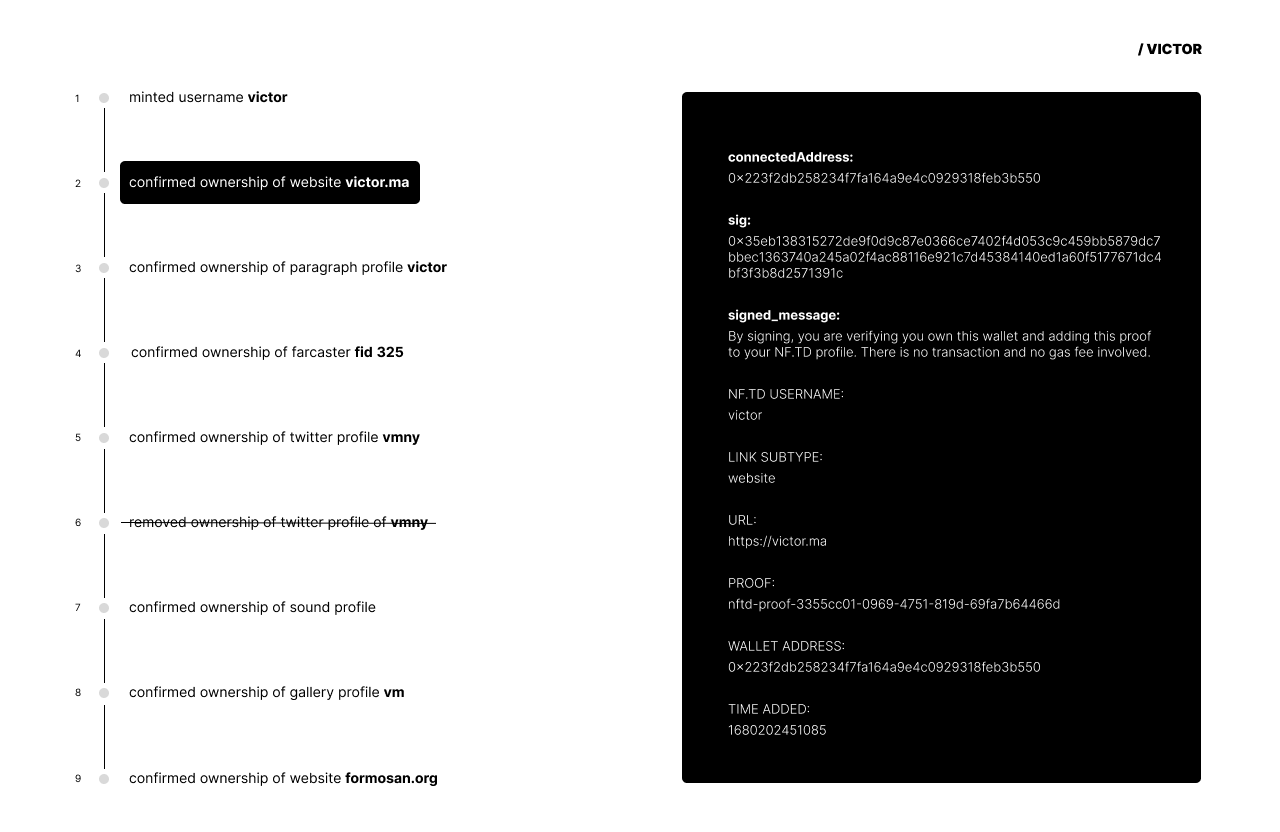 In this brave new world, where A.I will be virtually indistinguishable from humans, NF.TD is starting with proofs for social accounts and websites and building for the inevitable future in which you will need to prove a lot more - where every piece of content created will need a valid signature.
Where you come in.
Today, we're officially entering public beta and opening up username minting to everyone.
Search for the one you want on NF.TD, if it's available, mint it, prove your socials, and join hundreds of others who are already displaying their NF.TD link as their own checkmark.
Thanks to Jayme Hoffman, Nico, JC Denton, Henry Lau, KMac, Felix, & Colin Armstrong for their thoughts on this.