I've been teaching about "NFT book" for over a year now and shared this opportunity in Podcast such as in Decentralized Life podcast or virtual events like in the Epik Summit.
The concept of NFT book is to allow ownership for the eBook purchaser. Furthermore, allowing them to re-sell it.
This way, the digital book will have a similar "value" to a physical book.
Enter book.io.
So, this is extracted from its official website and it's exactly what I've been preaching...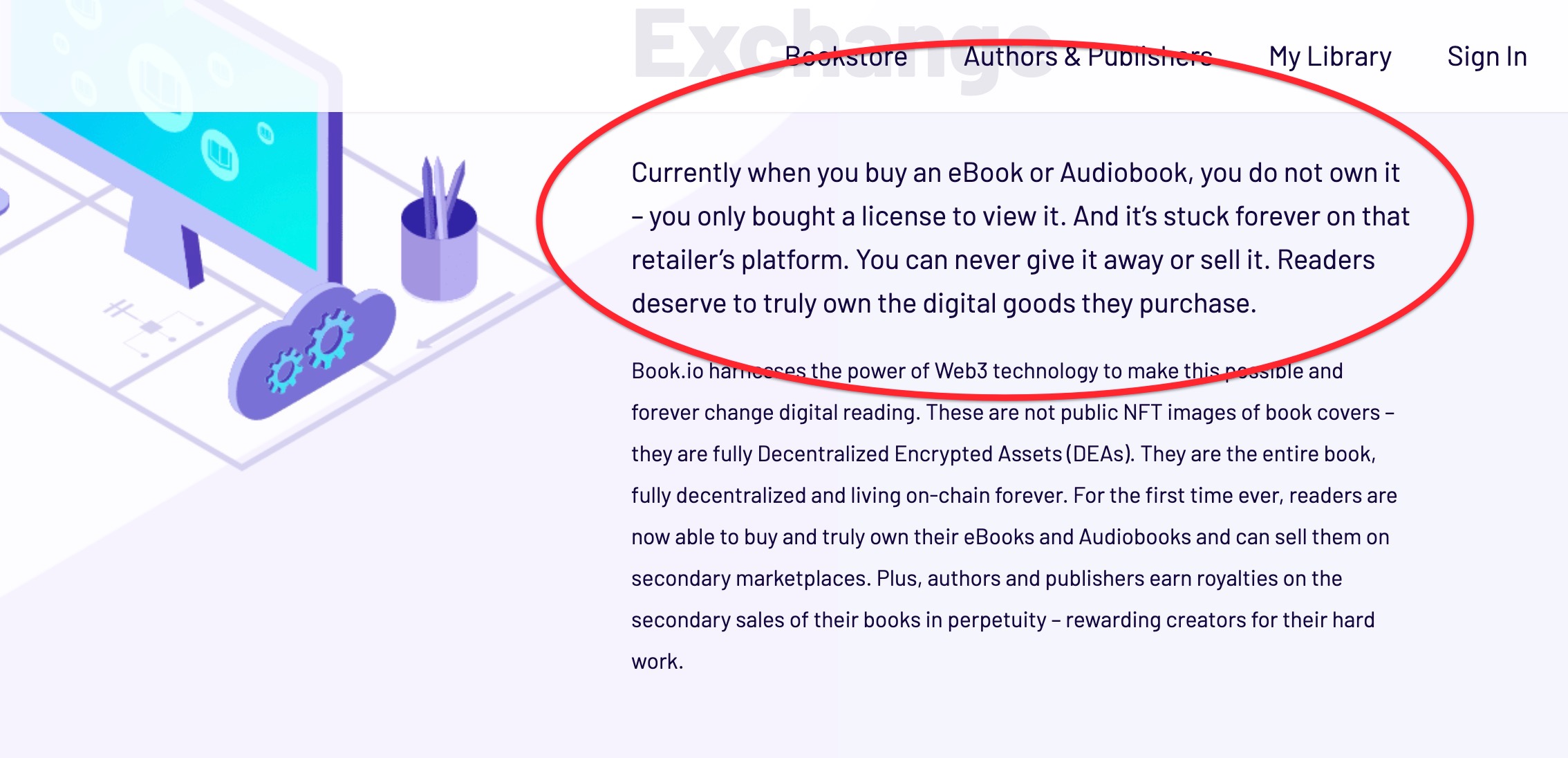 Needless to say, I'm very happy to see a platform being created with this idea.
3 key ideas/insights to take away from here:
i. Web3 adoption will continue to happen. This is another real-life example of how NFT (and Web3) are applied in business.
ii. If you are an author or have a book you're already selling, you can also mint your "NFT Book" here and give the option for your customers to buy. Who knows, maybe some of your prospects are already educated with Web3.
iii. Embracing the NFT book model democratizes the publishing industry and offers authors and publishers a new, lucrative revenue stream.
Final thought: Dive deeper into what this means for you as an author, publisher, or avid reader. You unlock your book's potential in the digital world by turning your book into an NFT. You offer unique ownership to your readers and invite them into a marketplace where your book appreciates, just like a physical copy would. The process of minting isn't as complex as it might sound. With platforms like Book.io, you can easily create an NFT book and provide your readers a new way to engage with your work.
Moreover, it's an opportunity to be at the forefront of the Web3 revolution, expanding your audience to those already familiar with this new wave of technology.
Collect this post to permanently own it.
Subscribe to NFTs for Creators and never miss a post.