JOHAN POYHONEN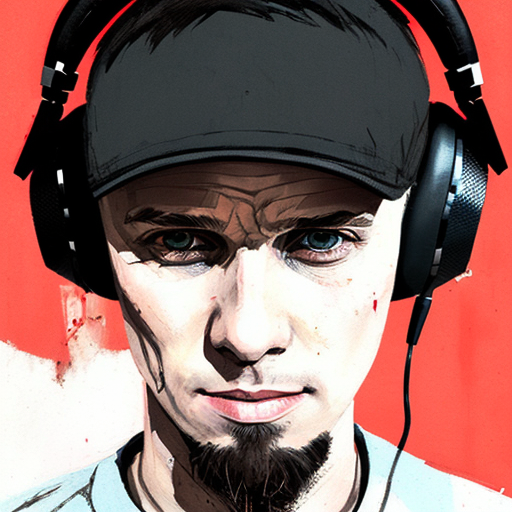 JOHAN POYHONEN is a masterful NFT artist with a passion for the occult and a keen eye for design. Through his stunning collections of TarotCards.nft and VoodooDoll.x, he brings the mystical and the macabre to life, creating unique and unforgettable pieces of digital art that are sure to capture the imagination of all who see them. With a background in industrial design and 3D-animation, Johan is a true visionary, constantly pushing the boundaries of what is possible in the world of NFTs.
CAN YOU TELL ME A LITTLE BIT ABOUT YOURSELF AND YOUR BACKGROUND?
I was born in Sweden, I've been working as an Industrial Designer/Product Developer for 10 years and also worked with 3D-animation for commercials and product presentations. I have a great interest in many subjects beside design and engineering, such as art, philosophy, history, psychology, astronomy and much more. Always had a particular fascination with the occult, the hidden and the unknown. About 1.5 years ago I quit my job as an Industrial Designer and moved to Tbilisi, Georgia to work on my own NFT/Web3-projects and find a better strategic place to live in this ever-changing world of ours.
HOW DID YOU GET INTO THE WORLD OF NFTS AND CRYPTO?
I first got into crypto in February 2018 as I finally understood that this is revolutionary technology and it's something that is important to understand. Later in the spring of 2019 I heard about Unstoppable Domains and I got into it head first. Even back in the day when they only had .zil it boggled my mind thinking of the possibilities these domains one day may provide. So much development has happened since then. These were the only NFTs that really interested me for a long time and it was only later in 2020 that I started to plan some of my own NFT-projects. At long last in January of 2022, I began working on some of the projects.
CAN YOU TELL US HOW YOU CAME UP WITH THE CONCEPT AND WHAT INSPIRED YOU TO CREATE VOODOODOLL.X AND TAROTCARDS.NFT? WHAT IS THE SYMBOLIC MEANING CONVEYED THROUGH THE DESIGN OF THE PROJECTS?
I had a few NFT-art projects I wanted to create so I bought domains for them early on. TarotCards.nft is 78, 1/1 pieces, hand drawn crypto styled NFT-Tarot cards that took about 13 months to finish and I have three more versions of NFT-Tarot Decks in the plans. Since there's only a limited number of cards in a deck, I found it to be perfect for a small scale NFT-collection. It was very fun and creative to design and figure out how each and every card would look and what the symbolic meaning behind each one would be. I'm looking forward to see how the Crypto Gods of the Tarot can help people navigate the Bear-Market. (Not financial advice!)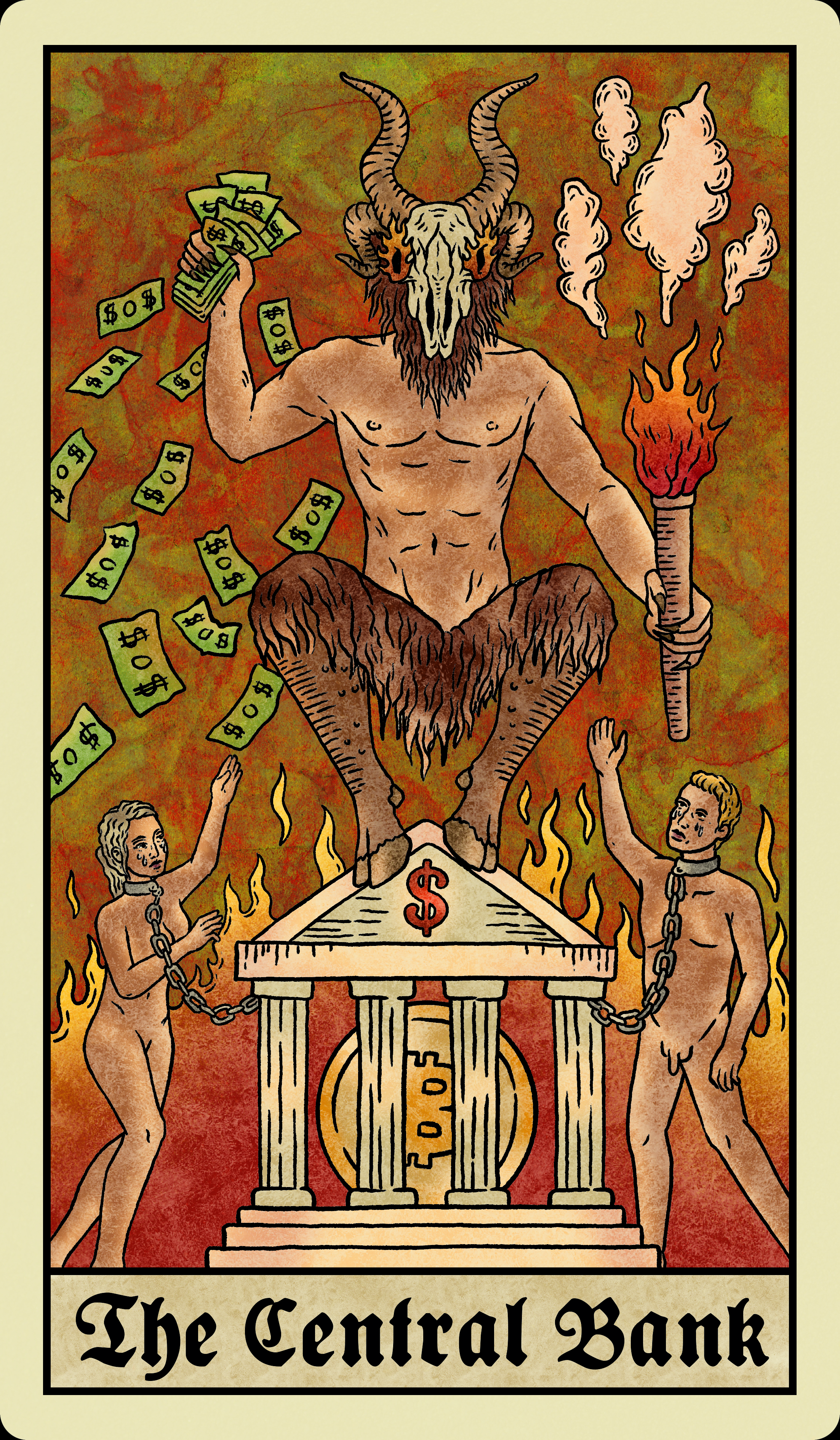 The VoodooDoll.x project first came to mind in 2021 as a collection of 667, 1/1 Voodoo Dolls NFTs. I was inspired to make it as I had read a lot of occult history and the idea of making a diverse collection of sinister little dolls was intriguing to me. I waited with the project as I expected it to take many years to complete that many art pieces of the dolls, but in the summer Midjourney was released and I finally found a way to bring the project into reality in a more reasonable time frame. It took about 2 months and many hundreds of failed attempts to get the right style and quality that I was after. Finally on Halloween of 2022 I launched it. The story of the VoodooDoll.x project is that each and every one of the Voodoo Dolls have gained sentience from the energy of channeled through them by a dark magician. They rebel against their master as they no longer want to be a tool of torment. Little heroes that want to fight back against evil. They all come from a different place on the planet, different cultures and different times through out history. In the VoodooDoll.x Universe there is Voodoo Dolls from every place where occult dark forces linger. The story of the Voodoo Dolls is still developing and dolls are still being minted so the collection is not yet complete.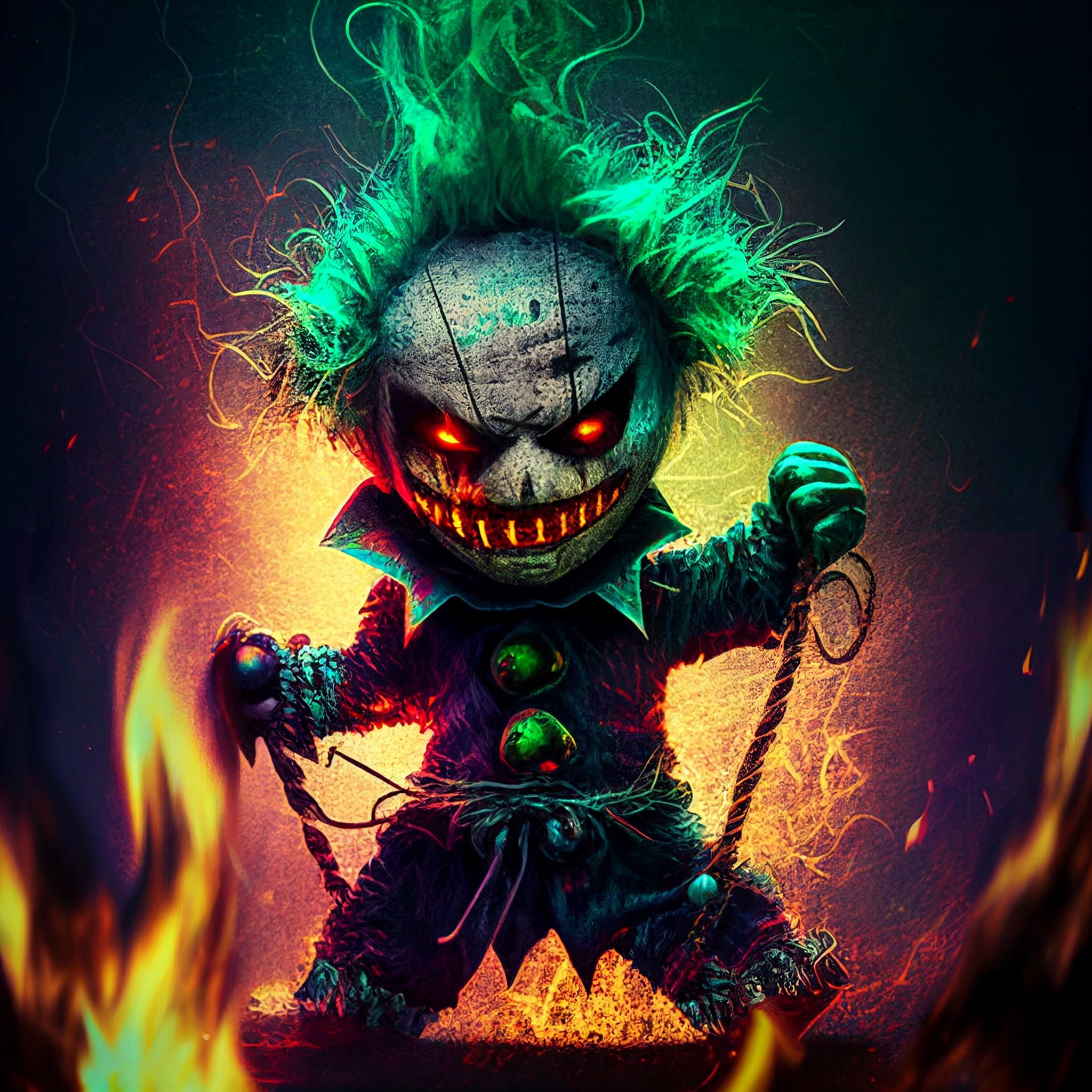 WHAT MAKES YOUR PROJECTS INTRIGUING AND WHAT DO YOU HOPE COLLECTORS WILL TAKE AWAY FROM OWNING ONE OF THESE UNIQUE NFT- ART PIECES? WHAT SETS THEM APART FROM OTHER NFT PROJECTS?
Well, as for the TarotCards.nft, I've always found the Tarot fascinating as a phenomenon even though I have not used it very often in practice. I wanted to make the first complete and unique crypto inspired Tarot Deck and put it on the blockchain. With a limited number of 78 pieces, it becomes a nice exclusive collection. There is also a physical deck in the plans and all owners of a card will have the chance to get a deck sent to them in the mail. Owning a card will also give the owner access to the whole deck on the project website and be able to ask questions to the Crypto Gods and get answers from the deck. More editions of the deck are also in the plans and owning a card from the original deck gives a chance to win cards in the later decks.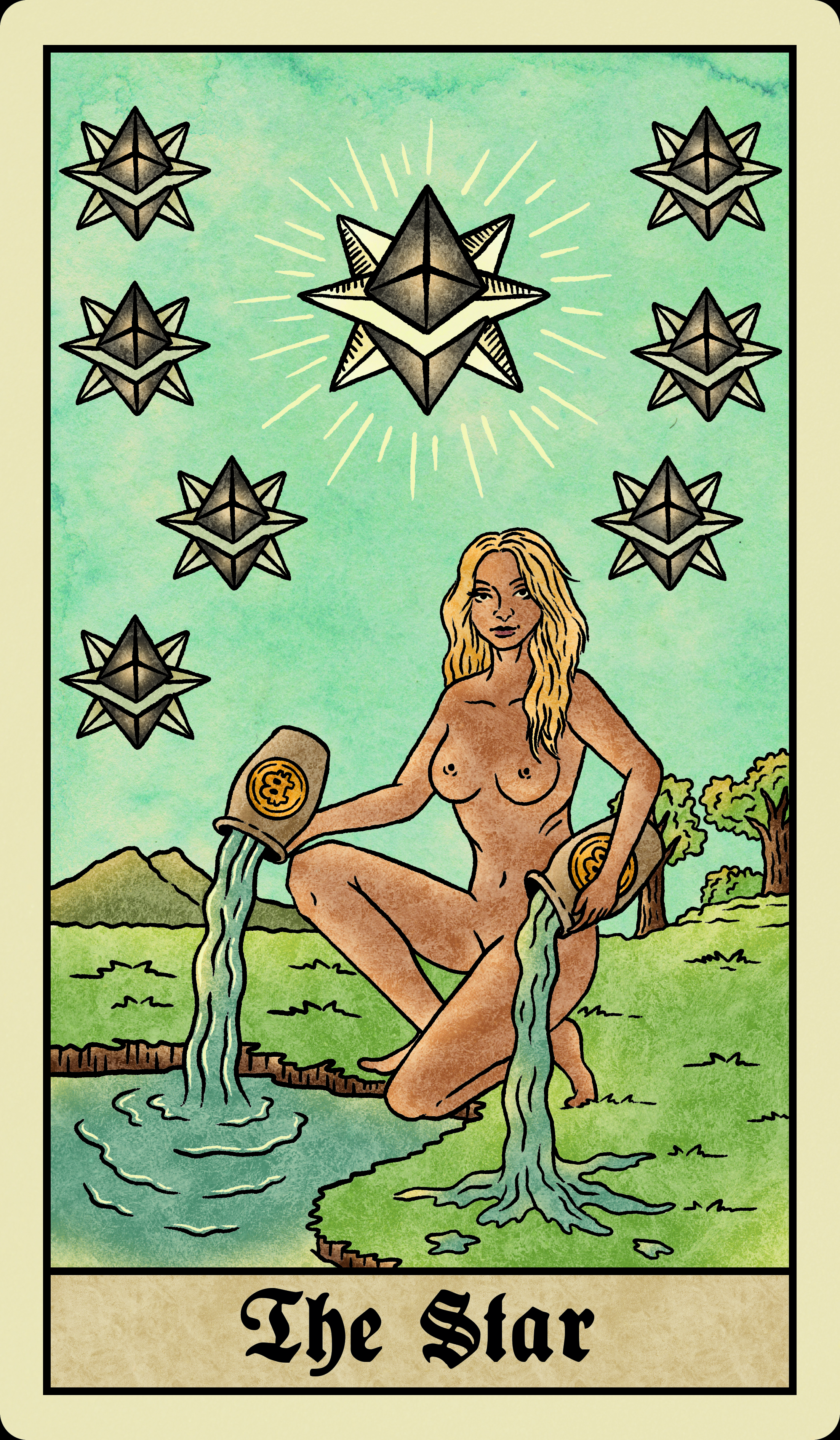 CAN YOU WALK US THROUGH THE CREATIVE PROCESS OF DESIGNING AND BRINGING THE VOODOO DOLLS AND TAROT CARDS TO LIFE AS NFT'S?
The creative process of making the TarotCards.nft project took a long time. I wanted each card to have the art style the classical deck Pamela Colman Smith made in 1909, giving it that timeless feel. I first sketched out each and everyone of the 78 cards on paper and wrote down a description of the colors and particular details I wanted to be included. Having the classical deck as a base I then changed the meaning of the cards so that they became more inline with the crypto space. Pentacles was changed to Bitcoin Coins and Wands became Spears with Etherium tips. Some of the cards may seem totally different from the original Tarot Deck but there is always a symbolic similarity. I then minted them on the Polygon blockchain when they were all finished. I'm very pleased with how the deck turned out and it's fun to see the response from people.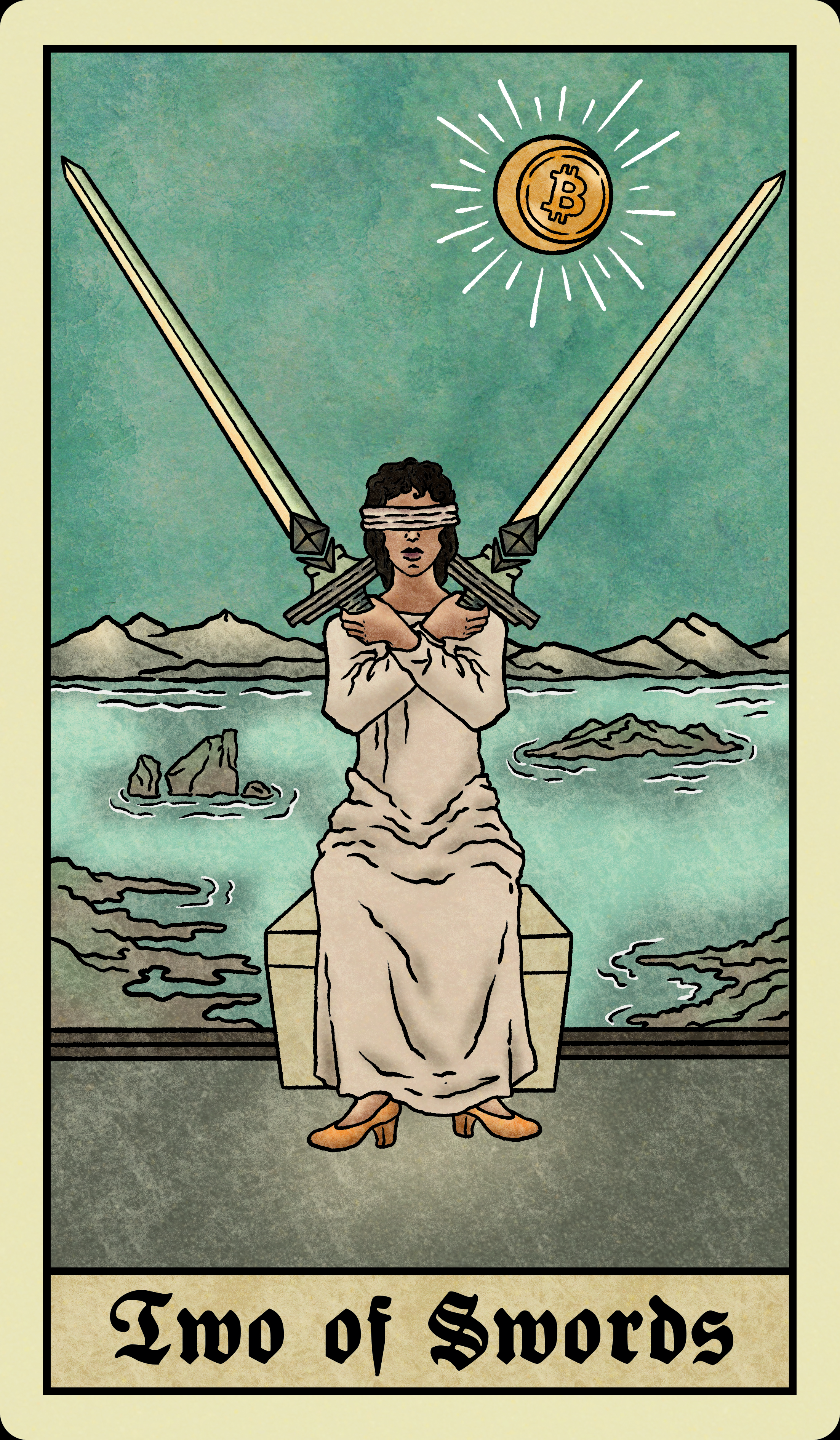 The VoodooDoll.x project is a larger project in scale since it has 667 NFTs. The process of making them is also quite a bit different than the other project. There are some things all the Voodoo Dolls have in common and then there is some big differences. Every doll is marked with an X somewhere on their body. The X is put there by the evil magician who created them and it acts as a failsafe. Striking the X kills the targeted person and the doll in this story. Sometimes the X is in clear view and other times it can be a bit more obscure. I wanted all of them should have a look of being alive in some way or have an eerie feeling about them. It's creative to figure out different styles for the Voodoo Dolls. Some are classical Voodoo Dolls from Haiti, others come from deep in the Amazon jungle and the recent batch of dolls have a joker/clown theme. I make the Voodoo Dolls about 60-70% in Midjourney and then the rest in Photoshop to give them that extra touch of madness that can't be generated. It's more work than most people imagine. Then I find a unique location for each doll and add in and other metadata to the Voodoo Doll before I mint them on Polygon.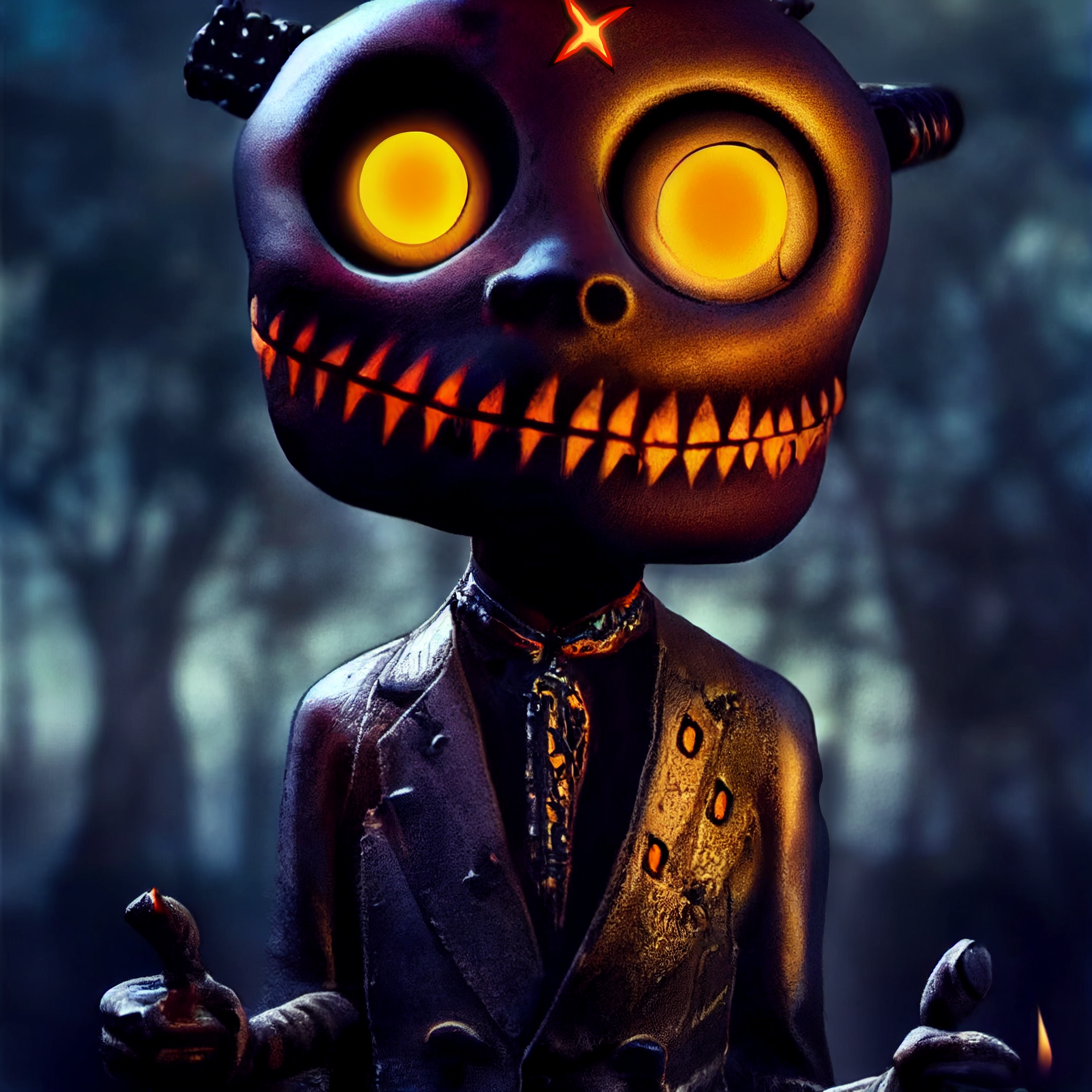 LASTLY, WHAT'S NEXT FOR BOTH PROJECTS AND WHAT CAN WE EXPECT TO SEE IN THE FUTURE?
The TarotCards.nft project is releasing 2 cards on the market each week and 1 card is airdropped to followers of @TarotCardsnft on twitter. When enough of the cards have been sold a physical deck will be made and sent out to each of the card owners. Then later this year and next year new editions of the deck will be released with other themes. The Light Deck, The Dark Deck and the X Deck.
The VoodooDoll.x project will continue to mint new dolls until the number 667 is reached later this year. So far 454 out of 667 Dolls are on the blockchain. Stories for each doll is in the works and later and Art Book and games that will be accessed by owning a Voodoo Doll in the collection like mentioned earlier. There will also be more NFTs coming for the VoodooDoll.x Universe beyond the 667 dolls. Other characters and creatures that add to the existing world. Best way to find out what is to come is to follow @voodoodollxnft on Twitter and own one of the Voodoo Dolls. 50% of all the dolls are being airdropped and the rest is put out on the market on OpenSea and Rarible. It's a thrill to see the project grow.
---
🙏🏻 If you enjoyed my blog content and would like to contribute towards its support, you can collect this interview as an NFT.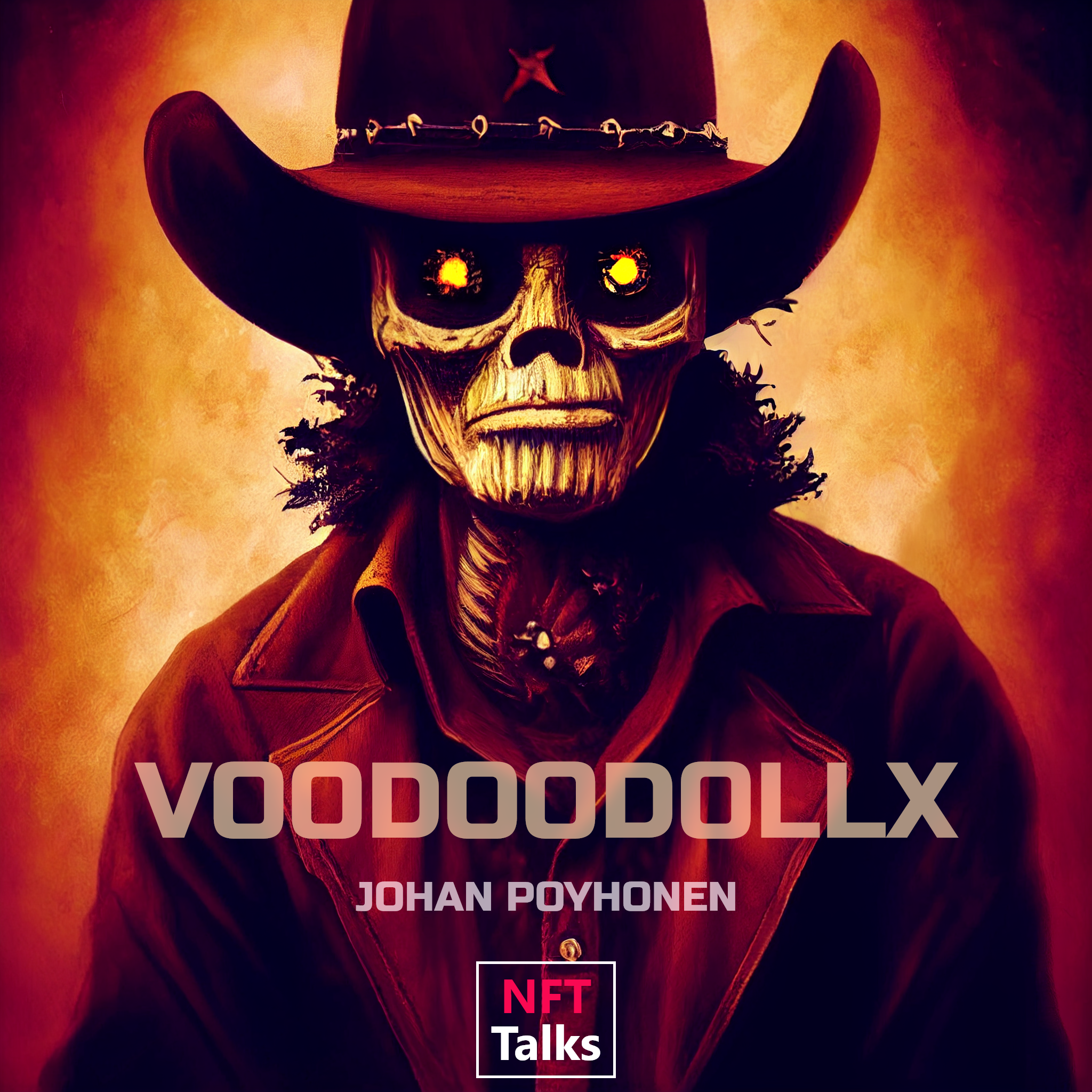 Collect this post to permanently own it.
Subscribe to NFTTALKS.NFT and never miss a post.
#nft
#art
#blockchain
#voodoodollx